Tensions between state education department, Clark County School District emerge over distance learning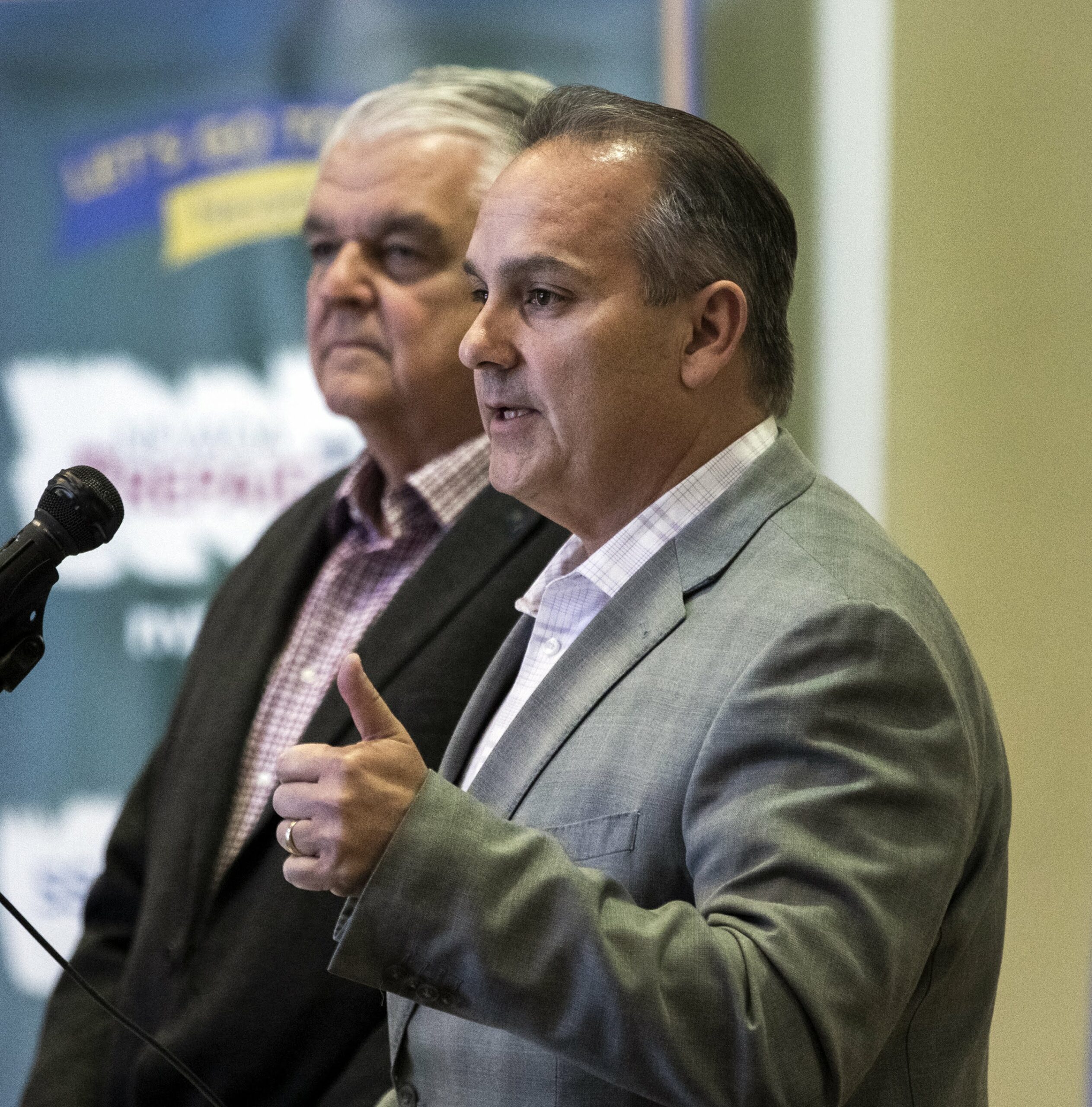 The Clark County School District has not submitted a distance learning plan to the state education department, a delay Superintendent Jesus Jara blamed on the district's inability to guarantee access to its 320,000-some students.

Gov. Steve Sisolak announced early Monday morning that 16 of Nevada's 17 school districts had submitted and received approval from the Nevada Department of Education for distance learning plans amid the statewide school closure. The governor had issued an emergency directive Friday evening stating that traditional public and charter schools should begin distance learning by Monday.

State Superintendent Jhone Ebert turned around and sent school district superintendents an email Friday evening with the subject line: "Urgent Update / Response Requested before 2:00pm Sunday."

The email asked them to complete a "Request for Emergency Program of Distance Education" form by that time. Instead, Jara wrote Ebert a letter Sunday, saying he wouldn't sign the document until he received approval from the Clark County School Board of Trustees.

"As you know, this is a challenging and evolving situation for all of us and for our students, families and community," he wrote. "We, however, are committed to carry out the requirements included in the Form to the extent practicable considering the health and safety of our students and staff and in light of additional guidance from the Governor, the Nevada Department of Education and the federal government."

The school board convened Monday morning for an emergency meeting, where Jara told trustees the district doesn't have the capacity to mandate distance learning because it would create inequities among students. If the district deployed all of its technology devices — such as Chromebooks, tablets or laptops — to students, it would only be enough for roughly 63 percent of the student population, leaving about 120,000 without guaranteed access.

"Not every student has access to a computer," he said. "We all know that. Not every student will have access to some of our packets and information that's been posted on the website."

The governor's directive had expanded the definition of distance learning to include paper correspondence. Jara acknowledged the district has been providing curriculum packets at food distribution sites as well as considering mailing those materials to students.

Still, he said other out-of-state school districts have spent five or six years creating distance learning plans; whereas, this past week was the first time during his nearly two-year tenure here that distance learning was discussed at the state level.

"I think it behooves us to slow down and find ways that we can look at and provide the best opportunity and options for our kids," he said, noting the district would do the best it can given the circumstances.

Ultimately, the school board voted unanimously to direct Jara to work with legal counsel and adapt the state education department's form to reflect that the district would provide distance education to the best of its ability.

The situation, however, sets up a possible snag in state funding and the school year calendar.

The governor's statement early Monday morning noted that many districts "had proactively created plans" and submitted them, which means they would continue receiving payments from the State Distributive School Account and would not have to adjust their school calendars to make up missed time.

The big question now is how the Clark County School District's delay will manifest in terms of state funding and its school-year calendar.

"It's clearly in jeopardy," said Greg Bortolin, a spokesperson for the Nevada Department of Education. (He was referring to both state funding as well as the school-year calendar.)

As soon as the governor issued the statewide school closure, Bortolin said, districts knew they would be responsible for figuring out distance learning plans.
The Clark County School District sent parents a message Monday evening about its distance learning plans, noting that many educators already have contacted students and families. The memo, however, didn't say whether the district had submitted its plan to the state education department.

"These efforts to connect with our school communities have been impressive and immediate," district officials wrote in the parent message. "However, there are still situations at schools, particularly in communities lacking devices or internet connectivity, where ongoing communication protocols between educators, students, and families have not been determined. CCSD wants to reassure you that the District is working to address these issues and have made instructional materials available at the food deployment sites and on our website at ccsd.net."

The situation sheds some light on the rising tensions among federal, state and local entities as education leaders grapple with an unprecedented closure that has upended normal routines and left students, parents, teachers and others wondering about everything from graduations to accommodations for special-education students. Upon guidance and approval from the U.S. Department of Education, the state already has suspended some standardized testing requirements.

U.S. Education Secretary Betsy DeVos also issued a strongly worded statement Monday clarifying that federal law should not be used as an excuse for not providing distance education.
"Nothing issued by this Department should in any way prevent any school from offering educational programs through distance instruction," she said in a statement. "We need schools to educate all students out of principle, rather than educate no students out of fear. These are challenging times, but we expect schools to rise to the occasion, and the Department stands ready to assist you in your efforts."
During the emergency board meeting, trustees granted the superintendent the authority to approve various contracts and purchase items without their consent. The board will then ratify those purchases or contracts at a future board meeting.

But trustees also lamented poor communication, saying it has had a trickle-down effect that is causing confusion and anxiety among teachers and families.

"If the board is not effectively informed, then we are not able to give effective communication to our constituents," Trustee Linda Cavazos said.

The next school board meeting is scheduled for April 16, unless there's another emergency meeting called in the meantime.
This story was updated at 7:45 p.m. to include information the Clark County School District sent to parents.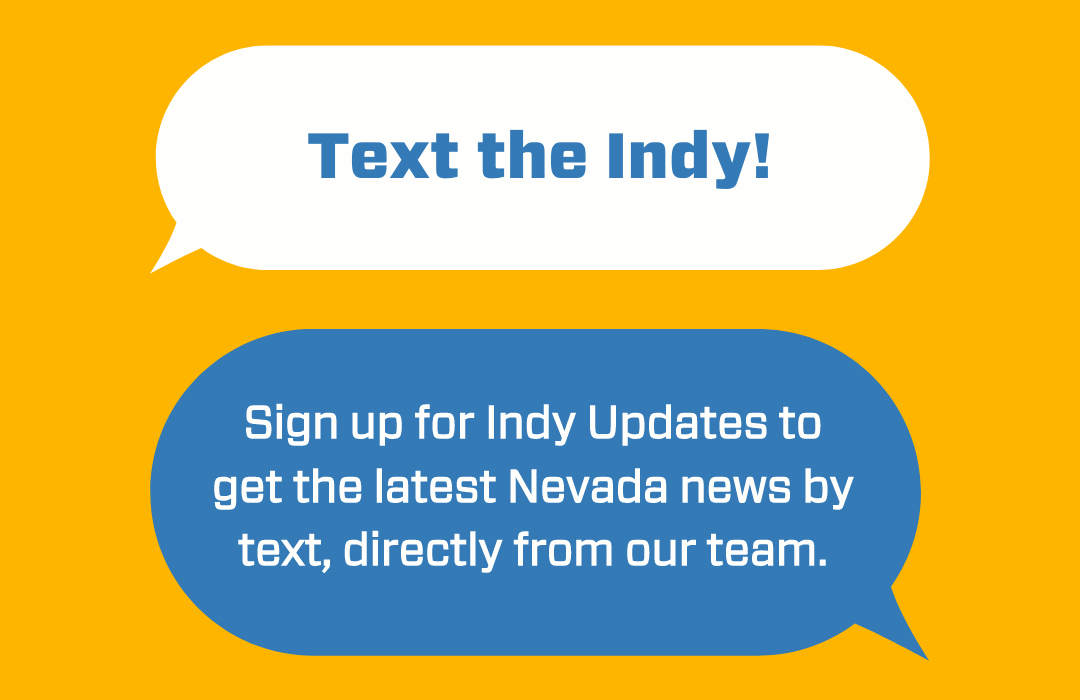 Featured Videos
Comment Policy (updated 4/20/2021): Please keep your comments civil. We reserve the right to delete comments or ban users who engage in personal attacks, use an excess of profanity, make verifiably false statements or are otherwise nasty. Comments that contain links must be approved by admin.