That big bully Cegavske snuffs GOP's voter fraud big lie … again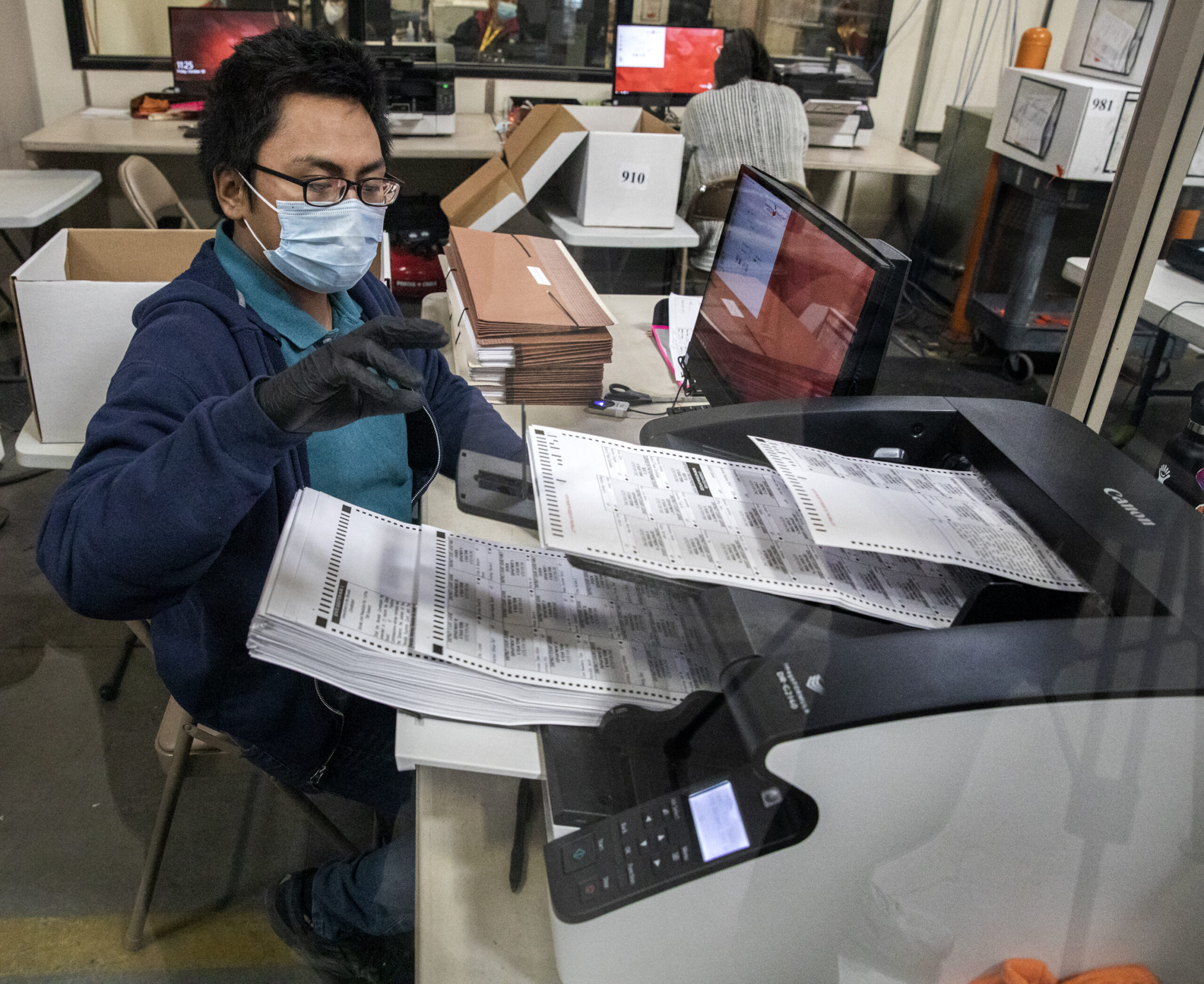 To start, I need to report an incidence of bullying.
I realize that is not the usual role of this column, but then this is not your run-of-the-mill schoolyard mismatch. This is serious. This could cause permanent emotional scarring. I'm very concerned.
After reading the 13-page report released Wednesday by Secretary of State Barbara Cegavske through Deputy Secretary for Elections Mark Wlaschin—a document that provides a point-by-point rebuke of the Nevada Republican Party's "evidence" of massive voter fraud in the 2020 election—I felt it was my civic duty to step in and say something in hope of halting the painful laughter this is generating at the GOP's expense.
It's not every day that leaders of a once-proud political party get pantsed in public by an actual Republican. Talk about awkward. But they were stripped to their bloomers courtesy of the big bully in the Nevada secretary of state's office. Facts have that effect on prevaricators.
Cegavske, who has consistently stated there was no evidence of widespread voter fraud in Nevada in 2020, put the GOP's Trump-obsessed acolytes to shame and made an even bigger joke of the party's recent dumb decision to censure her for failing to go along with their charade.
Unable to let go of the big lie, on April 12 the Nevada Republican Party Central Committee voted to censure Cegavske. The censure resolution is riddled with the perpetuation of the Trump campaign's horse manure about widespread voter fraud in Nevada. It reminds us once again of the integral parts played in the charade by former Nevada Attorney General Adam Laxalt and Trump campaign attorney Jesse Binnall, who "publicly detailed evidence of voter fraud, alleging 80,000 ballots mailed to ineligible voters in Clark County after a failure to remove them from the active rolls," among other deceptions.
A personal favorite part: "…. On December 16, 2020, attorney Jesse Binnall made a statement under oath to the United States Senate Hearing on Election Security and Administration where he asserted the Trump Campaign in Nevada uncovered proof of: 42,000 double voters, 1,500 dead voters, 19,000 votes cast in Nevada by out of state residents, votes from 8,000 non-existent residents from 15,000 commercial/vacant addresses, votes from 4,000 non-citizens, all comprising more than 130,000 individual instances of voter fraud or irregularities…."
The secretary of state's office was accused of failing to investigate the voter fraud and irregularity claims, and Cegavske was called out for her alleged dereliction of duty.
Except that, well, the claims were investigated. Despite substantial pressure, Cegavske carried out her duties apolitically and with consummate professionalism.
The secretary of state's report leaves zero wiggle room for her detractors, who clearly are unafraid to let the facts get in the way of hustling the GOP base.
On March 4, the Nevada GOP delivered four boxes supposedly containing 122,918 records that supported their allegations, according to a letter accompanying the secretary of state's report. After staffers burned up more than 125 hours poring over the materials, just 3,963 Elections Integrity Violation Reports were identified.
One box of complaints alleged 1,506 deceased Nevada voters cast ballots by mail. The state's investigation found just 10 that "appeared questionable" and forwarded them for further investigation by law enforcement.
Many of the allegations were regurgitated from a factually problematic study by GOP national political data analyst Jesse Kamzol that failed to carry evidentiary weight with District Judge James Todd Russell back in December.
It turns out, as courts and Cegavske have recognized, the state's investigation found that fraud and irregularity allegations were inflated at every turn.
When it came to voter registration and fictitious address violations, and deceased voters casting ballots, "Our investigation revealed that these allegations and others are based largely upon an incomplete assessment of voter registration records and a lack of information concerning the processes by which these records are compiled.
"And while the NVGOP raises policy concerns about the integrity of mail-in voting, automatic voter registration, and same-day voter registration, these concerns do not amount to evidentiary support for the contention that the 2020 general election was plagued by widespread voter fraud," a letter accompanying the report states.
I have lost count of how many times the Nevada Republican Party has been reminded that it didn't get away with pressing its big lie. Since its leaders clearly have no shame, the only alternative is to remind them of their continued deception.
It would be nice to believe that the secretary of state's super-sized smackdown has taught the state GOP a lesson. But when your campaign philosophy is based on voter suppression, the truth and the facts are never your friends.
John L. Smith is an author and longtime columnist. He was born in Henderson and his family's Nevada roots go back to 1881. His stories have appeared in Time, Readers Digest, The Daily Beast, Reuters, Ruralite and Desert Companion, among others. He also offers weekly commentary on Nevada Public Radio station KNPR. His newest book—a biography of iconic Nevada civil rights and political leader, Joe Neal— "Westside Slugger: Joe Neal's Lifelong Fight for Social Justice" is published by University of Nevada Press and is available at Amazon.com. Contact him at [email protected]. On Twitter: @jlnevadasmith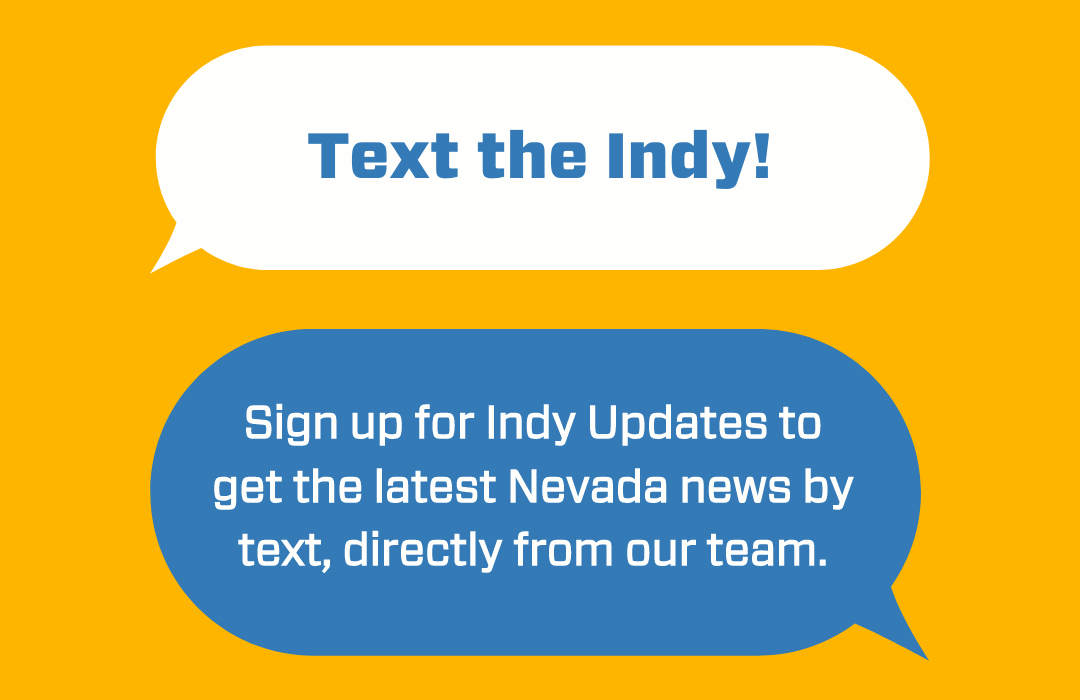 Featured Videos
Comment Policy (updated 4/20/2021): Please keep your comments civil. We reserve the right to delete comments or ban users who engage in personal attacks, use an excess of profanity, make verifiably false statements or are otherwise nasty. Comments that contain links must be approved by admin.