That's sprawl, folks! The Clark County lands bill arrives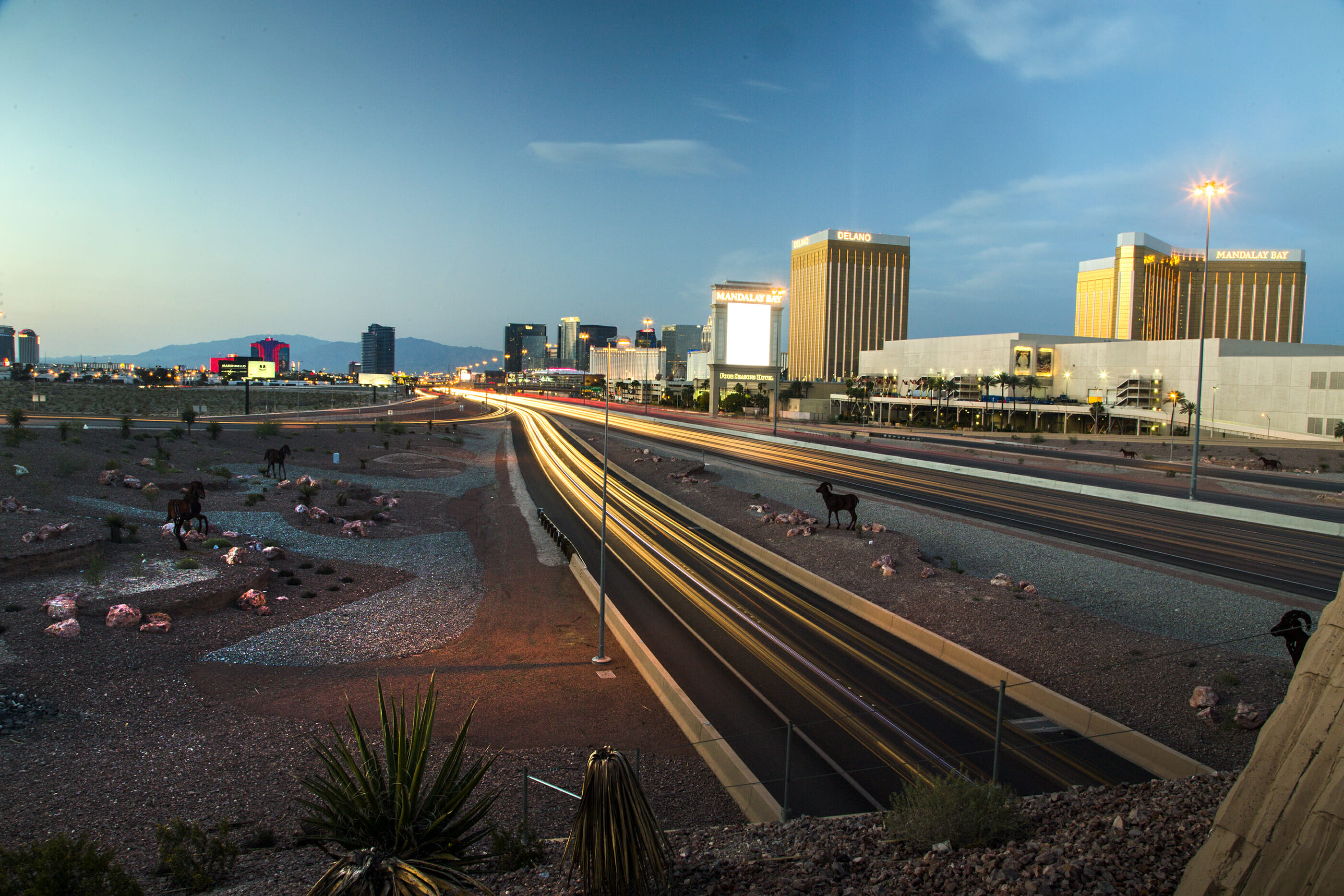 Seven months ago, I wrote in this estimable publication about the implications of the long-proposed Clark County Lands Bill, and its provisions for miles of urban sprawl. Now, after years of deliberation and much hand-wringing, the bill has been officially introduced by Sen. Catherine Cortez-Masto (D-NV) under the title of the Southern Nevada Economic Development and Conservation Act. And despite prior apprehension from some environmental groups, it has been received positively by several conservation interests due to the legislation's preservation of nearly two million acres of public lands.
As a youth climate activist with the Sunrise Movement, my priority is creating enduring environmental justice and stability for the future. And I can understand - at first - how people can get excited about this bill. The lands of the Mojave Desert are wilds that we are but guests on, and exploring them is one of the greatest things about living in Southern Nevada. They absolutely should be protected for later generations. However, these same concerns for the future are why I am so alarmed and opposed to this legislation.
Looking past the alluring promises of protected lands, the Clark County Lands Bill has a St. Louis-sized problem: the addition of more than 65 miles of urban sprawl, pushing far beyond the county's current urban growth boundaries, and instigating an unprecedented rush of development out of the valley and into the desert.
Urban sprawl is a foundational cause of the climate crisis, and in perpetuating these unsustainable practices, this bill only furthers the environmental injustice already pervading Las Vegas. Sprawl directly causes expansion of paved and industrial surfaces, transfers power to developers, and decreases county-wide efficiency of the use and transportation of our utilities and resources.
Environmentally, this leads to an intensified urban heat island effect, in addition to the degradation of air quality by demanding more personal vehicle transportation and energy production. It also further taxes the already exhausted Colorado River, the key source of water for the Southwest. This forces frontline communities, already disproportionately suffering from climate effects, into even more hostile conditions.
The expansion of road networks also impedes transportational equity. In a city where it is virtually impossible to live without a personal vehicle as is, further necessitating that will stagnate productivity and quality of life. Implementing reliable systems of public transportation would also become even more difficult under the growth patterns set by this legislation. Unsustainable growth is intersectional injustice to the entire community, and lays the groundwork for further inequitable development.
In spite of these clear and present dangers, the Clark County Lands Bill has been celebrated by certain conservation groups for its promise to mark swaths of public land as wilderness. However, the impacts of sprawl are not so simply offset, and environmental change cannot be measured in such straightforward terms of basic arithmetic equivocating miles for acres. Regardless of conservationist concessions, natural spaces are no less immune to the impacts of sprawl than urban ones.
The wildlands of Southern Nevada - protected and non-protected alike - are already scarred by unprecedented aridity and subsequent fires that have razed thousands of acres. Resilient and plucky as denizens of the Mojave may be, no species can thrive under the extinction-inducing conditions that the demands of sprawling development have created.
Warming, drought, and atmospheric change does not simply end at some marvelous barrier just because we designated it as so. Ending the sources of environmental collapse is as critical of a step in preserving our natural ecosystems as land conservation, if not more.
Similarly flaccid strength of policy is present in social issues included in the bill's language, namely affordable housing. Housing justice is environmental justice, but although there is language to enable affordable housing, there is a glaringly absent mandate to actually assure it. Without proper guarantees that affordable housing will actually be built, it's hard to regard these affordable housing provisions as sufficient for the transformation we need to achieve housing justice in Las Vegas.
While it may stand apart with its bargaining chips of ostensible environmental consciousness, Sen. Cortez-Masto's newest iteration of the Clark County Lands Bill is not unique in its methods. Trading land protections for urban sprawl has been the standard practice of Nevadan development for years. Today, my generation stands amongst the results: the fastest warming city in America, where every day the air we breathe saturates with pollutants, and sources of the water we drink dwindle to vapor before much of what would be natural yields can even reach our taps.
The people of Clark County are facing dire climate threats right now. In the anticipated decades of growth that the Clark County Lands Bill uses to justify miles of sprawl, it is far more likely that the major concern of Las Vegas will be unlivable environmental conditions, regardless of how many acres of land are protected or how affordable our housing may be.
The harsh reality of today is that the right to a safe, healthy, and full life for the youth of Las Vegas is no longer a promise — it's a negotiation. Being someone of said youth, it is legislation like this that causes me the most fear, but the most exasperation as well. Organizing for environmental justice policies - ones actually commensurate with what is needed to salvage a sustainable future - is a long bargain that I, like many fellow climate activists across the globe, were forced to enter under terms we had no say in creating. We were born into a world on the brink of a climate crisis, and have had no subsequent choice but to face the situation. We accommodate our lives, our time, and our freedom to right these wrongs, and I expect no less resolve or responsibility from my elected officials.
Once more, I am calling on my representatives, the county commission, and environmental leaders to find the will to reject the myopic satisfaction of disproportionate concessions, and to genuinely fight the conditions threatening those who call Las Vegas our home. Make decisions in the interests of the people over the interests of developers, for the benefit of communities over the benefit of predatory and extractive industries. The Clark County Lands Bill, and all the unsustainable practices it represents, is simply incompatible with the path to a livable tomorrow. It must be replaced with the transformative policy that the situation demands, before our hopes for the future become a thing of the past.
Dexter Lim is a youth climate activist, organizer, and coordinator for the Sunrise Movement Las Vegas Hub. They are currently a student pursuing a double major in environmental science and political science at the UNLV Honors College. You can follow them on Twitter @tyrannosarusdex as well as their organization @sunrisemvmt and @SunriseMvmtLV.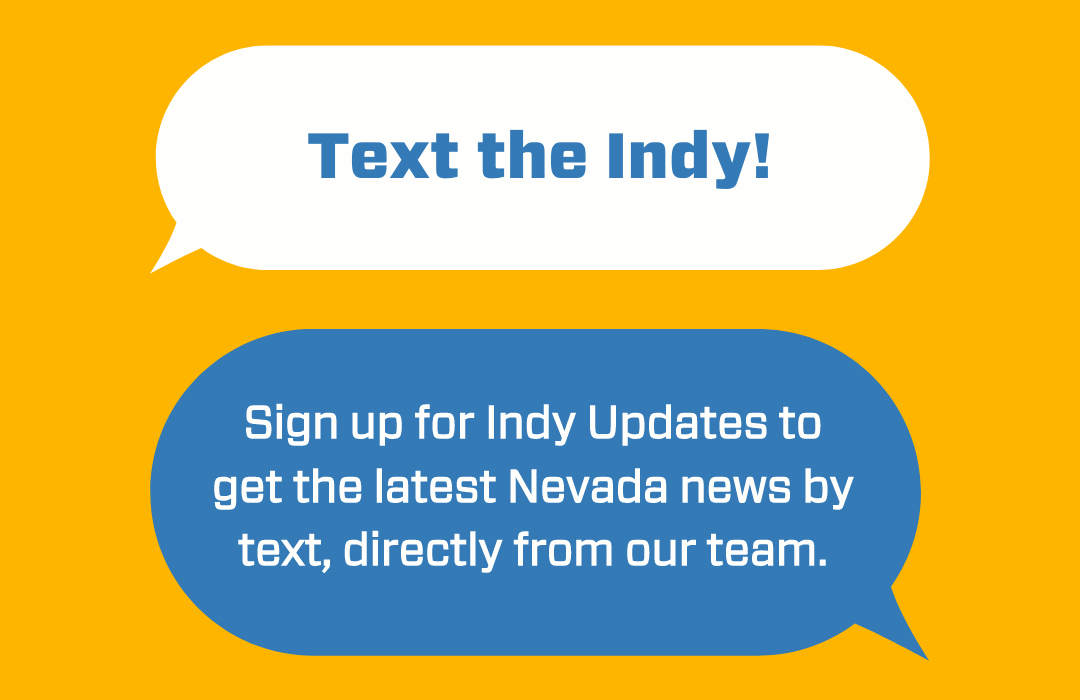 Featured Videos