The day has come to expose sexual harassment in Carson City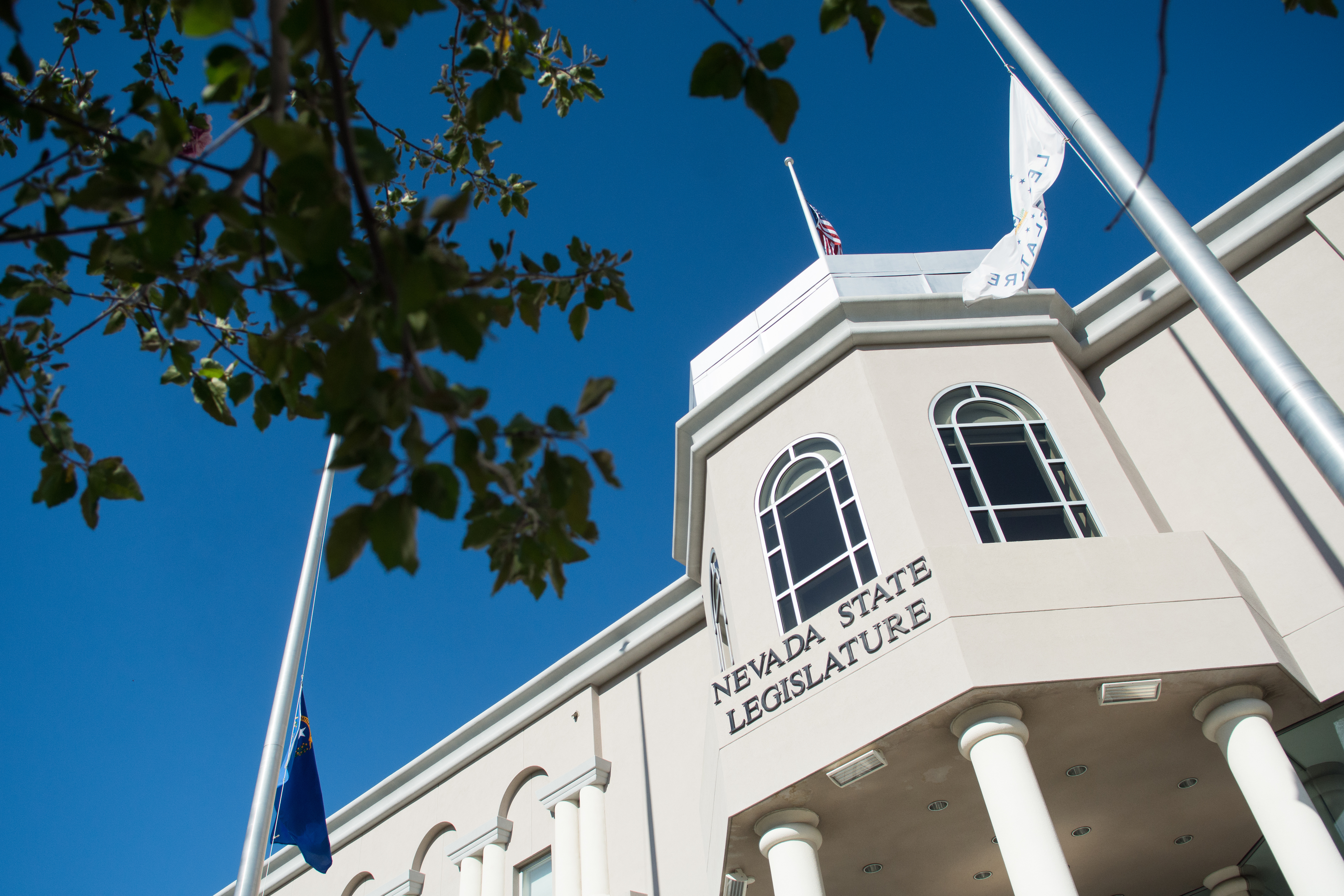 Every legislative session for 30 years I heard the stories.
Some were third-hand, some second-hand and, yes, some were personally told. Accounts of women in Carson City, most often lobbyists or staff but occasionally lawmakers, being harassed, put in uncomfortable situations, enduring it because they felt they had little choice.
People confided in me because they trusted me, whether motivated by disgust or simply passing along gossip. I believed some stories were true, but I did not know how many.
I have been thinking about this a lot as the frequency of reports gets greater and the decibel level of the national conversation on sexual harassment and assault gets higher and higher.
As a reporter and commentator who was at every session since 1987, I feel a mixture of guilt and revulsion. Should I have done more? None of the women I talked to over the years allowed me to pursue their stories or wanted to report their harassers for fear of retribution. If victims will not speak up publicly, what can or should be done?
As the editor of a Nevada publication that seeks to report the truth and strengthen the ethical and civic fabric of our state, I believe it's time for this community to address this culture of sexual harassment and/or assault in Carson City and across the state. Time for these stories to be told, time for the perpetrators to be held to account, time for the culture to change.
This has festered far too long. We believe it is time for a reckoning. I have been encouraged and inspired by the reporting in other states, and we hope to do the same here.
We at The Indy want to invite you to share with us what you've observed or experienced that needs to change. We want to hear your stories about what sometimes goes on and nearly always goes unreported in Nevada's capital. We also won't be limited to wrongdoing in Carson City. We are open to hearing stories from any environment.
I am hopeful that many of the people who have told me these sordid tales over the years will agree to tell them again, unpleasant as that may be.
We will grant anonymity – we are setting up a tip email address and our reporters, three of whom have covered the Legislature and have their own relationships, will protect all off the record information, as ethical journalists should. We hope all the victims of abuse will be open to at least talking with us. We hope many women will decide, as they have in other states, to go on the record. And I hope honorable men, many of whom I know are repelled by this conduct or may even be victims themselves, will tell us what they know, too.
We are willing to be the conduits for these stories, to tell them as sensitively as can be. But it does not have to be us. The most important outcome is for these victims who have long stood silent to find an outlet, whether it is The Indy or legal authorities or political leaders.
We will be sensitive to the reason many of these women have not wanted to tell their stories publicly, even under promise of anonymity: The state is so small and the Carson City fishbowl even tinier that their identities might be guessable or even obvious to some.
When we obtain on the record information, we will carefully assess the stories on their merits and will seek statements from all involved parties before we publish anything. We will try to find witnesses or corroborating accounts. We do not take this responsibility lightly.
We will approach this topic as we approach all of them: Deliberately and sensitively. We understand what is at stake.
Make no mistake, though: This despicable culture, while it may ebb and flow in its toxicity, is there. I recently asked one female veteran of Carson City about this issue, and here is what she told me:
As more and more women begin to expose the sexual harassment they've experienced, I hope the world is learning that there are varying levels of harassment -- and that none should be tolerated. There's grabbing a woman's ass without her consent (looking at you, Harvey Weinstein), there's decades-long manipulation and unwanted advances (looking at you, (Mark) Manendo), and then there's smaller examples...like calling women "sweetheart" and "honey" in the hall (looking at every man in the legislative building over 40). All of these should be taken seriously.
What we've also learned from women speaking out is that this isn't a Carson City problem or a state government problem, or a Hollywood problem, or a corporate problem. This is a problem in every state capital, every classroom, every boardroom, in every town, city and state in America. This isn't unique to one area or place. But what can be unique is how these different places and industries respond to the exposure of rampant sexual harassment and help change the culture of treating women like objects.
As a woman, I'm accustomed to fearing this reaction. We all do. That's why we usually keep our mouths shut. We don't want to appear whiney -- what if the men don't think we can handle being a professional? What if we are ostracized for speaking up? We tell ourselves it's not worth it because we already know the backlash we will face. So we brush off the times when a man won't let us leave a Carson City bar before insisting we go home with them. We laugh off the not-so-subtle comments when we bend over and someone looks down our shirts.
So instead of getting defensive, or trying to define what sexual harassment is or isn't, men need to start reflecting. Women are doing their part. We are coming forward and sharing our experiences. Now men must listen, reflect, and figure out the big and little ways they can help change the culture. Women can't do this alone -- men must step up to the plate if we are going to make any real shift.
I could not have said it better. Men in that environment know it, too, and some are revolted by it. One male insider told me:
It's bad. Not going to sugarcoat this. Lawmakers, lobbyists, they go up there and treat the legislative building like their private playground for 120 days. There (is) a culture of "anything goes" and it leads to a lot of bad situations. The worst part is that there is nothing folks in charge ever do to make it any better. Nobody wants to touch it, nobody wants to dole out a punishment, and most people would rather just look the other way and hope victims just forget about it. Mark Manendo is but the most public example of what happens, but his case is also indicative of that those in charge, Speakers, Majority/Minority Leaders and others don't want to get involved and spend more time worrying about the re-elections of members than the safety of those who work in the building.
One of the reasons The Indy – and other media outlets – argued (unsuccessfully) for the Manendo report to be made public was because we came to the conclusion that with the proper redactions to protect the women, voters had a right to know what this creep got away with for years. It's one thing to have an abstract, sistant view of allegations; it's quite another to see real people tell their stories, in all of their excruciating details. (Some of my staff was not so sure, by the way. We had a fierce debate about the pros and cons of asking for its release and publishing if we obtained it.) We also hope that this offer will allow any of the women harassed by Manendo to find an outlet for their grievances -- if they want their stories in the public domain, we will listen.
Manendo's abhorrent behavior was an open secret in Carson City for a decade and a half. But nobody did anything of real substance until the last session, and I don't blame people for saying it was too little, too late. It should be a point of shame for Democratic leaders that they never tried to expel him – or at least cut off his funding to ensure he would lose his next election.
But Republicans getting up on their high horses and criticizing Senate Majority Leader Aaron Ford for the steps he took this year are hypocrites – all of them knew something, too, and also chose to keep their mouths shut. Situational outrage is an epidemic in the political world.
I have second-guessed myself, too, about not pushing harder to expose Manendo for what that probe showed him to be. I can make excuses about him being a hapless buffoon and a legislative cipher not worth the attention. But that's all they are – excuses.
All I did was makes jokes about him, including once in my newsletter. I should have tried to do more.
As a male lobbyist told me:
If we are honest, if we argue against our own rationalizations, Carson City needs a makeover on the harassment front. We need a new vocabulary to better describe what happens when someone is put into an uncomfortable position. We need a system that everyone feels comfortable reporting potential harassment. We need a way to investigate potential offenses, preserving the rights of the innocent and swiftly dealing with the guilty. We need a way to address everyone involved in the legislative process, regardless of gender—lobbyists, journalists, executive branch employees—who behave poorly or are victims of harassment. We need leadership on the issue of harassment from, well, our leaders.
The stories are everywhere – or seem to be. And we want to hear yours.
We will be careful. We know how easily reputations are damaged and how hard they are to recover. I will never forget the Raymond Donovan quote after the former labor secretary was found innocent of corruption charges: "Which office do I go to to get my reputation back?"
But I also often think of that scene in "The Verdict" when Lindsay Crouse, who had given up a career in nursing and become a teacher, is on the stand after plaintively relating how some doctors importuned her to falsify a document because they were powerful and she was not, effectively ending her career: "Who were these men? I wanted to be a nurse."
Too many women from Hollywood to the Beltway to Carson City have had their careers derailed or slowed by not acceding to the demands of powerful men. And too many of us have stood by as bystanders, accepting it or looking the other way.
This project will make a lot of people uncomfortable. For those who may have offered a careless, insensitive comment, if that comes out, you can handle it. For those guilty of much worse, too bad.
It's time.
Jon Ralston is the editor of The Nevada Independent. He has been covering Nevada politics for more than 30 years. Contact him at [email protected]. On Twitter: @ralstonreports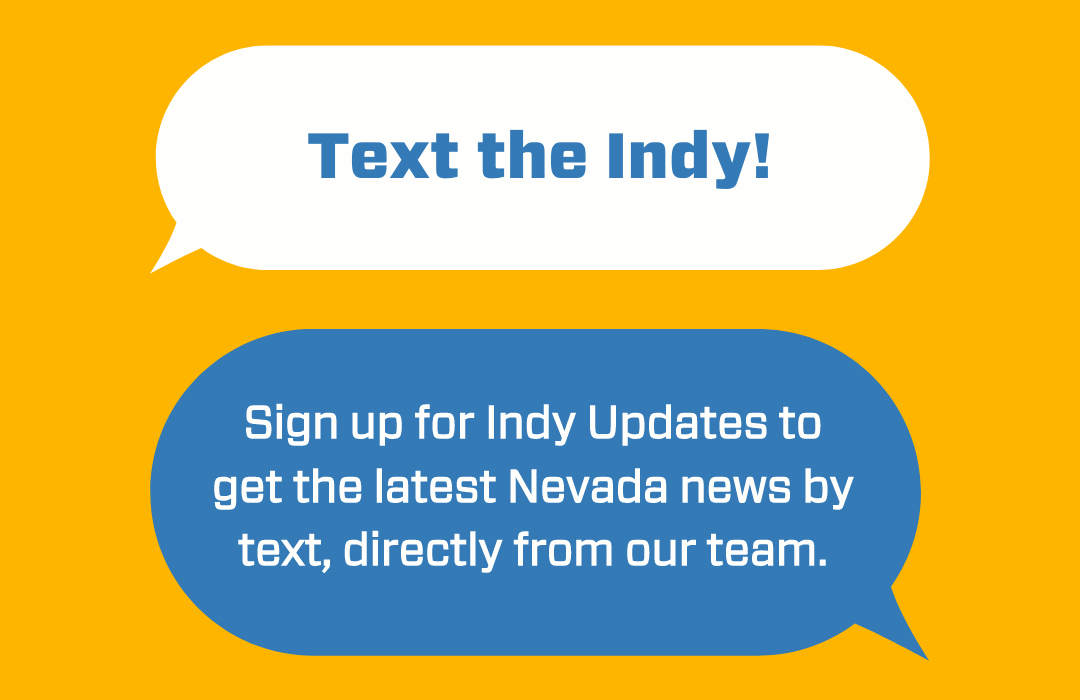 Featured Videos