Indy Explains: What repealing the Clean Power Plan means for Nevada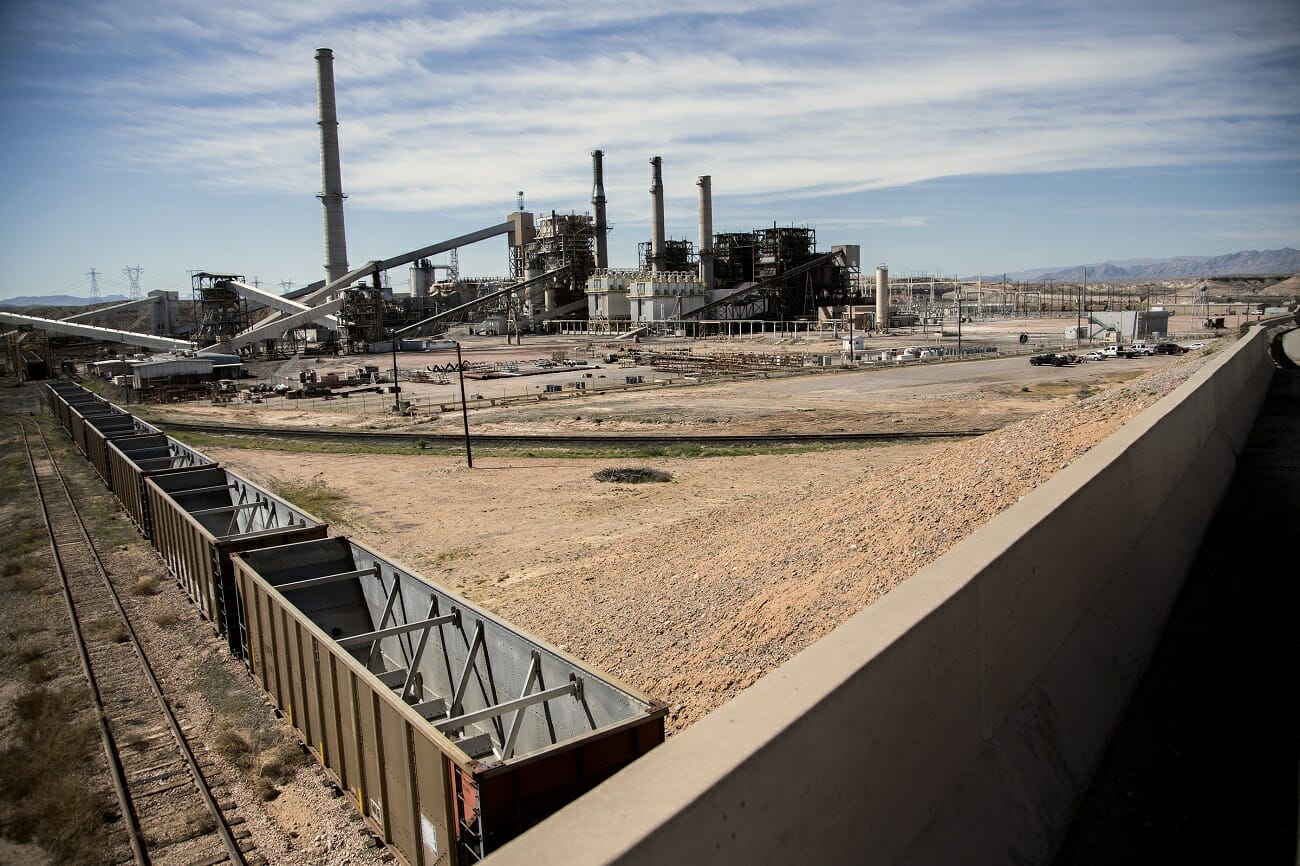 At first glance, EPA Administrator Scott Pruitt's decision to roll back the Clean Power Plan won't have an immediate effect on Nevada's long-term energy plans.
The decision to repeal the plan, which would have required states to implement targeted reductions in carbon pollution produced by power plants by nearly a third by 2030, was met largely with shrugs by Nevada leaders, including Gov. Brian Sandoval, who reiterated that the state was already on track to meet the emission reduction goals.
"Nevada was well on its way to exceeding the expectations outlined in the Clean Power Plan prior to its inception and will remain on that path," the governor said in a statement. "Today's announcement will not change the state's approach to ensuring our energy future includes abundant clean and renewable energy choices for Nevada consumers."
Amid plans to retire or wind down most of its coal production, Nevada's projected 2019 energy portfolio is set to be made up of more than 78 percent natural gas, 19 percent renewable energy and a mere 3 percent coal. And though Sandoval vetoed a 2017 measure that would have substantially raised the state's Renewable Portfolio Standard — a minimum production standard for renewable energy — the state's current ramp-up to a 25 percent standard by 2025 is still the 11th highest goal in the nation.
But state Democrats and environmental activists have nonetheless sounded the warning bell over Pruitt's decision to end the plan, saying that pollution created in one state doesn't respect state boundaries and can exacerbate natural disasters facing the state -- from dwindling lake levels at Lake Mead to wildfires to extreme drought.
"Pollution is not stationary," Nevada Conservation League director Andy Maggi said. "The west is full of coal-fired power plants and gas-fired power plants, in Arizona and Utah and Wyoming and Montana. The West is full of these plants, and the pollution doesn't stay in boundaries of states they are in."
Here's what the Clean Power Plan aimed to do, and how the repeal could affect Nevada:
CPP History
Officially introduced in August 2015, the Clean Power Plan was then-President Barack Obama's effort to tackle climate change by requiring states — for the first time — to set pollution reduction standards on power plants.
The plan had the goal of reducing carbon pollution from power plants by 32 percent below 2005 levels, with state-specific goals set based on their individual mix of power plants. Nevada's targeted emission reduction goal under the plan was a roughly 35 percent reduction .
Under the plan, states would be allowed to develop their own 15-year carbon-based pollution reduction strategy, drawing on a plethora of options from improving efficiency at coal-fired power plants to replacing coal with natural gas or renewable energy-powered plants as part of an effort to reduce carbon emissions.
But the act drew the ire of many Republicans and business groups, who challenged that its legal basis in the 1990 Clean Air Act was overly broad and constituted federal overreach. After a series of lawsuits, the U.S. Supreme Court granted a stay in February 2016, preventing the plan from taking effect.
President Donald Trump made repealing the regulation a campaign promise, and in March signed an executive order directing the agency to "review" the plan. In a statement released Tuesday, Pruitt said that repealing the plan was necessary to undo a "novel and expansive view of authority" taken by the agency.
"We are committed to righting the wrongs of the Obama administration by cleaning the regulatory slate," he said in a statement. "Any replacement rule will be done carefully, properly, and with humility, by listening to all those affected by the rule."
Although Pruitt said in a release that the EPA will begin working on a new rule to control greenhouse emissions, energy experts have cast doubt on how quickly that rule will be drafted, even as Democratic attorneys general and environmental groups prepare to sue to stop or slow down the repeal.
According to the Tuesday announcement, the agency's proposal for repeal will go through a 60-day public comment period before being finalized.
An analysis from Rhodium Group estimates that 25 states — including Nevada — are on track to beat their emission reduction target, with 10 close to the target and 12 states on track to miss the emissions goal.
How Nevada fits in
Even before the plan was announced and drafted, Nevada had already taken steps to move away from carbon-intensive fuel sources, most notably in 2013 when state lawmakers approved a measure eliminating 800 megawatts of coal-fueled generation from NV Energy's portfolio and to close the coal-fired Reid-Gardner plant.
Those earlier decisions essentially left the state well-positioned to deal with the emission reductions guidelines, though state officials never took full steps in submitting a state compliance plan to the EPA.
Environmental officials began the process of planning their compliance path in late 2015 and early 2016, but put those plans on ice after the Supreme Court blocked implementation of the law in February 2016 over continuing "uncertainty."
"There's so much uncertainty with the regulation—whether it will stand up, whether it will be changed in some way—that we just (need to) take a step back and focus on what makes sense for Nevada in terms of clean energy," Dave Emme, an administrator with the state's Division of Environmental Protection, said at the time.
Sandoval convened an energy task force in February 2016  in part to consider any future EPA compliance requirements, but was focused on developing "a uniquely Nevadan solution that balances energy efficiency, economic development, and environmental stewardship."
The repeal also likely marks a victory for Attorney General Adam Laxalt, whose office in February 2016 signed onto a brief in a case challenging the Clean Power Plan along with a national consumer advocacy association over concerns of "federal overreach." Sandoval's office said at the time that the governor did not request the brief to be filed.
Several Democrats in Nevada's congressional delegation derided the decision on social media and in press releases — Democratic Rep. Jacky Rosen said the administration was doing the "bidding of big polluters at the expense of Nevadans who want clean air."  Sen. Catherine Cortez Masto said repealing the plan presented a major threat to public health.
"Stunting Nevada's progress as a leader in clean energy by removing incentives, while jeopardizing the health of Nevadans, is simply unacceptable and morally reprehensible," she said in a statement.
Disclosure: NV Energy has donated to The Nevada Independent. You can see a full list of donors here.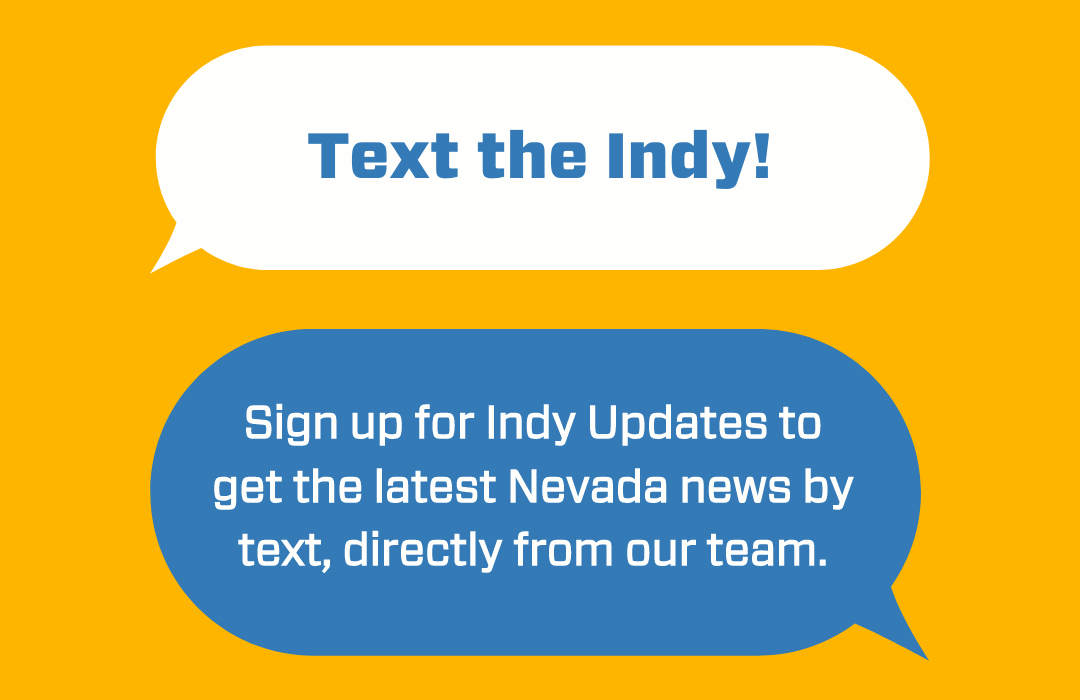 Featured Videos