The Indy Explains: Why Nevada ranks at the bottom for COVID-19 vaccine doses received, given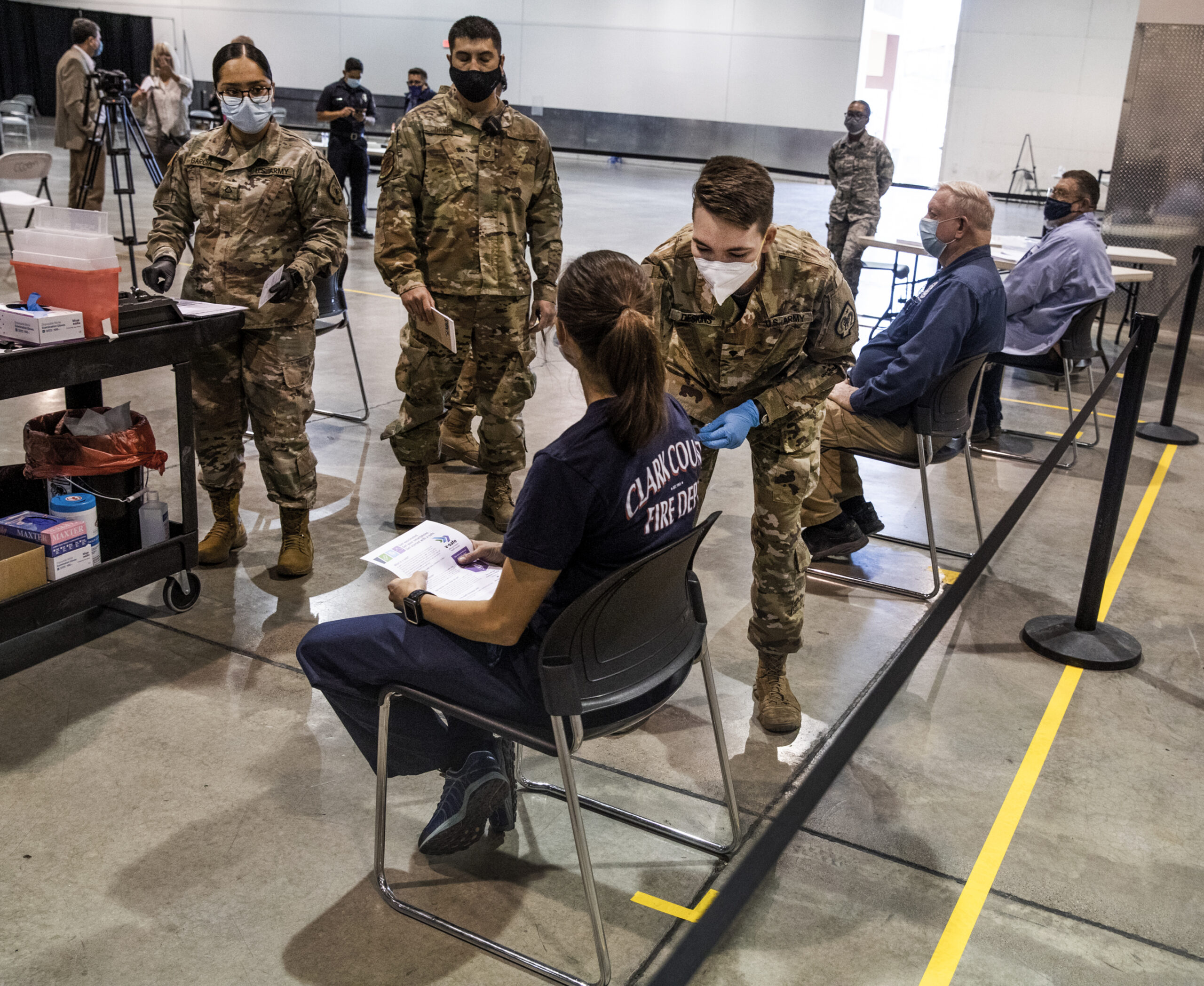 Nevada has earned a reputation over the years for ranking at the bottom of all the wrong health care lists.
But Nevadans have grown increasingly frustrated over the past few days at the fact that the Silver State is both receiving and administering fewer doses per capita than almost every other state in the nation. Nevada ranks second to last for doses received and third to last for shots given per 100,000 residents, according to data from the Centers for Disease Control and Prevention.
Nevada does slightly better when it comes to doses administered as a percentage of doses it has received — ranking 28th — though that number is still only a little more than 55 percent.
So, where are the remaining 45 percent of vaccines?
State officials say it's a combination of lagging data from the federal government, a backlog of vaccination records that need to be inputted into a time-consuming tracking system and thousands of doses stored in pharmacy freezers that are specially dedicated to a program to vaccinate nursing home residents and staff, which represent more than 50 percent of all unused doses.
Below, we parse the latest vaccination numbers in the state in an effort to better understand the landscape in Nevada.
Step #1: Ordering the vaccine
The vaccine distribution process begins like this: Each week, the federal government tells Nevada the maximum number of first doses it can order. It also gives Nevada a maximum number of second doses to order, based on when the first doses were ordered — three weeks out for Pfizer and four weeks out for Moderna.
Each week, Nevada in turn orders the maximum number of first doses it possibly can, plus the number of second doses it needs to administer the next week, again using those three- and four-week timeframes.
The number of second doses Nevada orders, though, doesn't always match up with the number of second doses the federal government offers to the state. That's because, for instance, a dose ordered Week 1 may not have actually been given until Week 2. Instead of leaving those doses to sit in a freezer for a week, the state orders second doses based on when it knows those doses will actually need to be given.
"The safety, the storage, the handling that's happening at Pfizer and Moderna is incredibly secure," said Candice McDaniel, health bureau chief in the Bureau of Child, Family, and Community Wellness, in an interview with The Nevada Independent. "When you look at wanting to make sure that we are supporting the best storage of vaccines, I feel comfortable having our Nevada doses stored at Pfizer and then ordering it when we need it for the second doses versus sitting in a freezer here and just waiting a week."
In fact, the vaccine ordering system is set up in such a way that state officials can see their entire allocation four weeks out, including the upcoming guaranteed second doses in three and four weeks, though those can't yet be ordered. First doses, however, are only awarded week by week and have, unfortunately, been relatively consistent.
The state was offered and ordered 34,850 first doses the week of Dec. 27, 34,950 first doses the week of Jan. 3, 36,825 first doses the week of Jan. 10 and 36,825 first doses the week of Jan. 17. That means that there is a hard cap on the number of Nevadans who can receive their first shot of the vaccine each week — and state officials are only told that amount by the federal government a week in advance.
Other states should, theoretically, be going through the same process. All the same, Nevada is receiving far fewer doses than every other state except for one, and state officials don't know why: Is the federal government calculating the state's allocation based on the entire population? The entire adult population? The currently vaccinatable population, i.e. those 16 and older?
"We — from the beginning, truly, even before vaccine was delivered to the state — had made the request of the CDC and HHS of, essentially, what that formula is for this pro rata allocation that they had been talking about," McDaniel said. "That's really where we want to get some clarity, because they have yet to share that formula with us."
As of Monday, Alaska had received 21,284 doses per 100,000 residents, the highest rate per capita of any state, according to data from the Centers for Disease Control and Prevention. Vermont, in second, had received 14,423 doses per 100,000 residents, followed by Rhode Island, which had received 14,086 per 100,000 residents.
Nevada, second to last for doses received per capita, had been delivered 9,316 doses per 100,000 residents. South Carolina, in last, had received 8,803 per 100,000 residents.
The difference between the numbers is so stark that Gov. Steve Sisolak sent a letter on Monday to acting U.S. Health and Human Services Secretary Norris Cochran, asking him to investigate the issue. He also asked the federal government to provide the formula it uses to determine Nevada's allocation.
"We need our fair share of vaccine doses to stand up and sustain successful vaccination efforts to reach Nevadans in an equitable fashion," Sisolak wrote.
The CDC's data has, at times, differed from what the state's numbers showed. For instance, for a time, the CDC's "total doses distributed" number represented all doses allocated to Nevada, including future second doses Nevada had yet to order. 
However, as of Monday, McDaniel said that number exactly matched the number of doses delivered to Nevada: 286,950. That means those doses are either in freezers, in the process of being administered or have been put into arms. (The numbers could, in the future, be out of sync again and include doses that are, for instance, headed on a FedEx truck to Nevada and not actually ready to be administered.)
Step #2: Putting shots in arms
The next challenge for the state, after ordering and receiving the doses, is actually getting them into people's arms.
According to the CDC, Nevada ranks third to last for doses administered per 100,000 residents, at 5,190, slightly ahead of Alabama, at 5,111, and Idaho at 5,107, but far behind Alaska at 13,264 and West Virginia at 11,383. The CDC reports that Nevada has put 159,869 shots into arms.
The state does slightly better when it comes to doses administered as a percentage of doses received: Nevada has administered 55.7 percent of the doses it has received, putting it at 28th in the nation.
However, the state of Nevada reported on Monday that 164,352 doses of the COVID-19 vaccine have actually been administered, according to its vaccine tracking platform, known as WebIZ. State officials also reported that another approximately 20,000 doses have been administered but yet to be reported into that system because of a backlog, which will be discussed at more length in the next section.
That means that 184,352 or so doses of the COVID-19 vaccine in Nevada have been administered to date, about 24,483 more than those publicly reported by the CDC.
While other states may be experiencing their own reporting lags, the state-reported data would bump Nevada from 48th in the CDC's dataset for doses administered per capita to 37th. It would also boost the state from 28th in terms of percentage of doses administered out of total received to 13th, at 64.2 percent.
Even so, with 286,950 doses delivered to the state and 184,352 doses in arms, that leaves 102,598 doses somewhere out in the state of Nevada, waiting to be given.
The biggest challenge with getting those more than 100,000 doses into people's arms? Long term care and skilled nursing facilities, which are still in the process of being vaccinated by retail pharmacies through a special federal program.
McDaniel said that unused nursing home doses, which have their own special allocation, represent more than 50 percent of the unadministered doses in the state. Of the 286,950 doses that have been delivered to Nevada, more than a quarter, 74,850, have gone directly to pharmacies to vaccinate residents and staff at long term care and skilled nursing facilities.
McDaniel said there are 670 facilities in the pharmacy vaccination program, of which 530 facilities have either had doses administered to staff and residents or are scheduled to receive doses, while 140 are not yet on the schedule.
But because the vaccination program operates independently from the state, there is little state officials can do to speed it up.
"In order to really support the strike team approach and equity within all these facilities, we have to give them the time to do this, and they want to have the doses on hand to be able to meet the needs of their whole purpose," McDaniel said.
State officials don't know the exact number of unadministered doses sitting in pharmacy freezers and earmarked for long-term care facilities, though. McDaniel said that's because pharmacies are in the process of transitioning from ordering doses through the state's COVID-19 vaccine allocation to receiving their own individual allocations directly from the federal government.
It's part of a broader effort to vaccinate the general population more easily by allowing people to get shots at their local CVS or Walgreens — but McDaniel said it's also muddying the pharmacy data right now. State officials sat down with federal officials recently to talk about how to best parse the data, and McDaniel said she's hopeful that the state will "at some point" be able to report those "teased out" data points.
As far as the other remaining doses yet to be put into people's arms, the state's vaccine database, WebIZ, also doesn't break down vaccinations administered by entity in order to determine where exactly unused doses are sitting, for instance, whether they're in Clark or Washoe county. But state officials do have a sense of those numbers from weekly meetings with local jurisdictions.
For instance, with the new vaccine deliveries made Monday morning, Clark County anticipates vaccinating 40,000 to 50,000 people this week, McDaniel said. That's in large part because of the decision to stand up a mass vaccination site at Cashman Center in Clark County, which was initially slow to roll out vaccines to all health care workers.
"I think that we can actually get to a place where we say, we've used all their first doses essentially that are available to us," McDaniel said.
She said that after this week, the state should have a "really good idea" of where it sits.
At that point, the only doses in freezers, essentially, will be those waiting to be put into the arms of staff and residents at nursing facilities, and that number will continue to dwindle.
"That's truly just because it is a different kind of delivery mechanism that takes more time," McDaniel said.
Remaining doses from any staff or residents at those facilities who decline to be vaccinated will be transferred for use in the general population, McDaniel said.
West Virginia, one of the states leading the nation in the efficiency of its vaccine distribution effort, opted out of the federal government's program to vaccinate people in nursing homes using retail pharmacy chains, instead creating a network of independently owned pharmacies. The state's swift roll out of the vaccine has been credited, in significant part, to that decision.
McDaniel said that because that retail pharmacy-nursing home vaccination contract is held at the federal level, it's hard to know why exactly the process is taking so long — though the process is taking a long time everywhere. Her best guess is that it has to do with the logistical difficulties of getting vaccination teams out to 670 different facilities.
"What I've seen, though, nationally is essentially this long term care project is taking a little bit longer for most states, at least from the colleagues I've been able to speak with recently," McDaniel said. "We can identify any barriers but at this point, they've done a lot of outreach, they've scheduled a ton of visits, I think it's just they need the time to do it."
The state's goal is, eventually, to be able to put 18,000 shots in arms a day, or 126,000 a week. But with only a fraction of those doses being awarded each week by the federal government, it's not yet a reality.
"Even though we have these counties that are doing tremendous work and trying to build capacity, they're building capacity but then they have to essentially slow down," McDaniel said. "They still will obviously get those second doses done, but they're not able to scale up the first like they'd all like to."
McDaniel also acknowledged the frustration of seniors who are eager to get the vaccine but are unable to. With only 37,000 or so first doses rolling into the state each week and half a million seniors statewide — not counting the essential workers who are also receiving first doses each week — the process is proving to be a lengthy one.
"Definitely just want to recognize the frustration when people go to — especially in that 70 and older group — and they're either going to a pharmacy site or signing up through a county, and definitely we want to recognize the frustration with those [appointments] filling up really quickly," McDaniel said. "We're always evaluating to try to alleviate some of that frustration, while also really just being very transparent and realistic."
Step #3: Reporting doses administered
The final challenge facing the state is reporting all of the shots that have been given in the state's vaccine tracking system, WebIZ. State officials have said that entering each dose takes one person two minutes, which means that the 164,352 inputted doses that have been administered statewide have taken more than 5,478 hours of manual data entry to input.
Of the 20,000 backlogged doses that have been administered but yet to be entered into WebIZ, about 18,000 are in Clark County, McDaniel said.
The Division of Emergency Management recently received a request for assistance from Clark County for data entry personnel to catch up on that backlog, and 20 National Guard members are on the ground in Southern Nevada as of Monday, Caleb Cage, Nevada's COVID-19 response director, said on a state press call.
He added that the Federal Emergency Management Administration is currently on the ground in Nevada with their team lead and will be working to process that backlogged data over the next two weeks.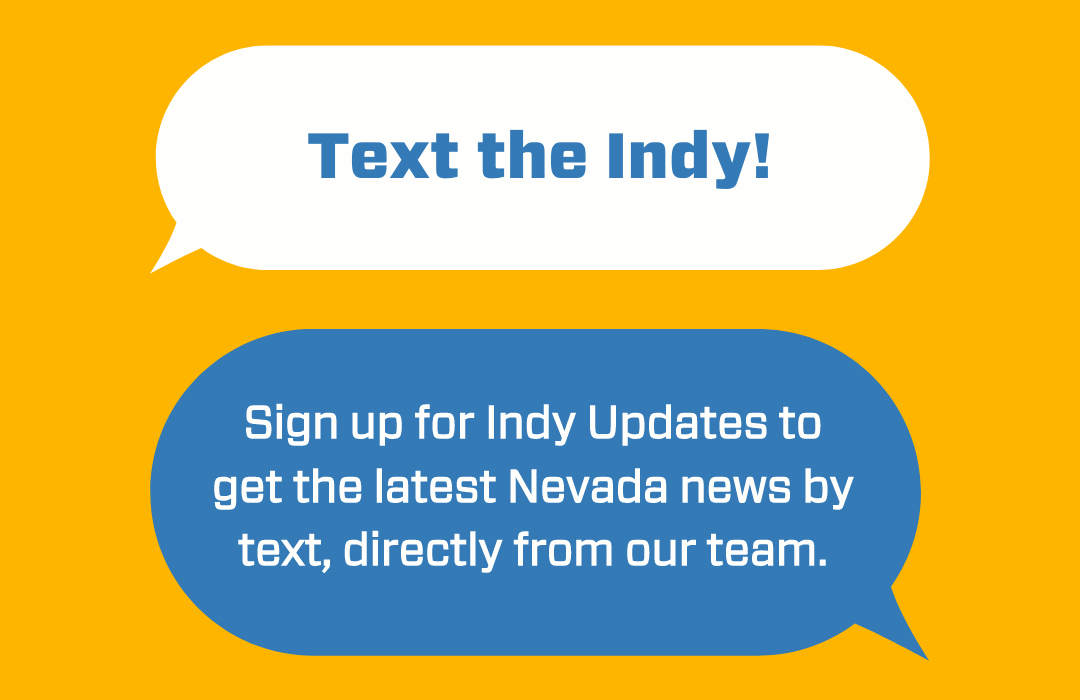 Featured Videos