The Indy Explains: Your First Amendment rights as a protester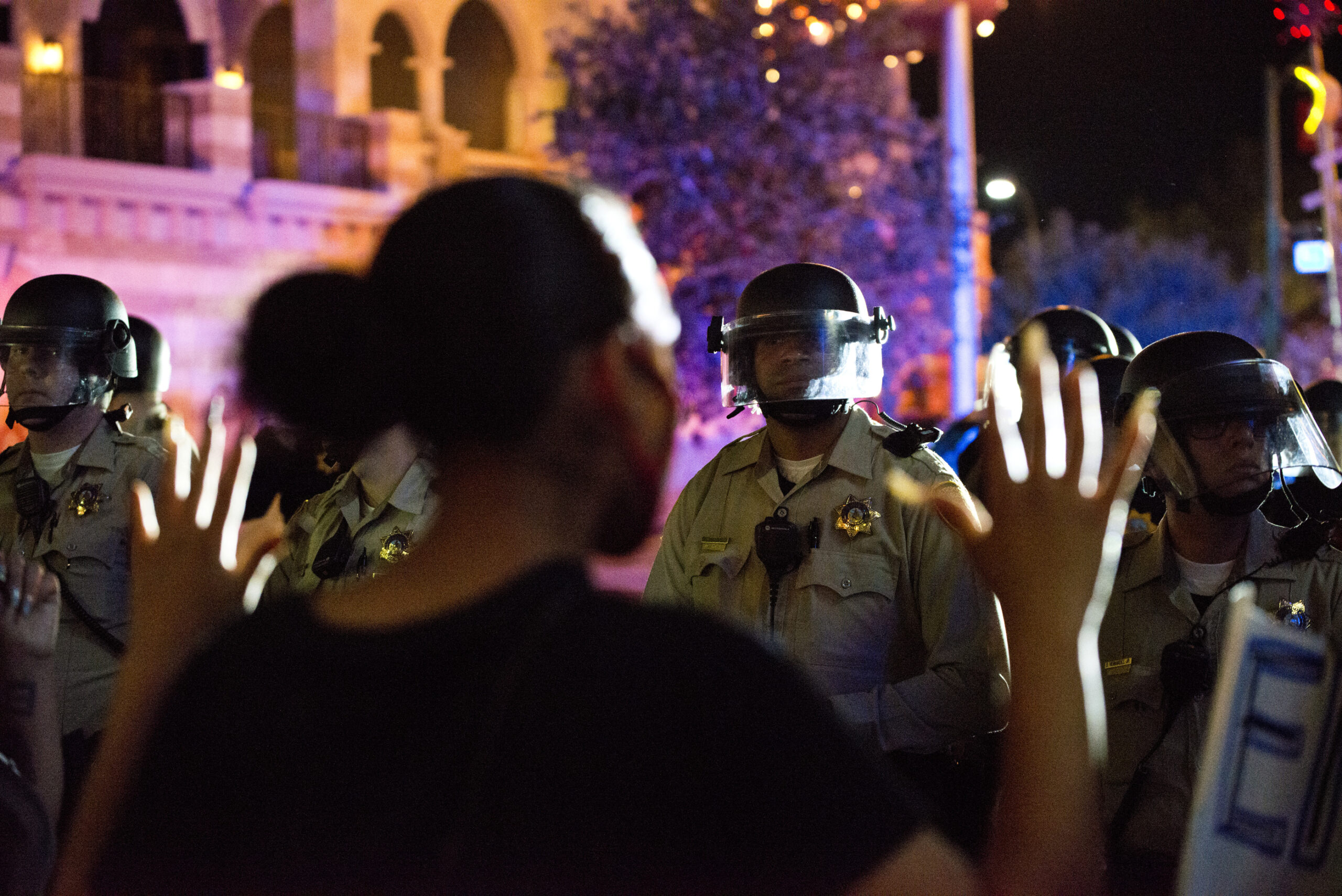 George Floyd's death at the hands of a white police officer in late May brought a rush of Black Lives Matter protests this month across the state and nation, leading to tense confrontations between law enforcement officers and protesters.
In both Reno and Las Vegas, law enforcement responded to protests with what some community members called excessive use of force, deploying tear gas and firing rubber bullets into crowds. Some protesters said they had not been given proper warnings, which law enforcement is required to give before deploying the nonlethal measures.
One Las Vegas protest resulted in the death of 25-year-old Jorge Gomez, whose death circumstances remain contested without body camera footage from four police officers who were present when he was shot.
Las Vegas Metropolitan Police Department officer Shay Mikalonis was shot at the same event by someone who was reportedly not there to protest, leaving the officer paralyzed from the neck down and unable to speak.
Seven legal observers who attended protests to monitor the police response were arrested earlier this month in Las Vegas, drawing concern and troubling community members.
Protesters can and should prepare for protests by understanding their First Amendment rights to peaceably assemble beforehand, lawyers say. The American Civil Liberties Union (ACLU) provides an outline of protester rights, and professional groups including the Las Vegas Latino Bar Association organized a webinar with four panelists in early June to clarify the details and complexity of protester rights.
The right to assemble and protest
The right to protest is strongest in public areas, such as streets, sidewalks and parks, with the broader protections afforded by the Constitution, according to the ACLU.
Other public properties include plazas or in front of government buildings, if the protest or gathering does not interfere with the purpose the building was designed for. Photo and video, including capturing law enforcement officials, are also within the rights of protesters in these areas.
Gathering is also allowed on private property, with the permission and at the discretion of the owners, who are allowed to set guidelines and limitations on speech, photo and video.
Larger marches or parades need a permit in order to shut down the street and reserve the area for the free flow and movement of a larger crowd. Rallies that require the use of sound amplifying devices and rallies that exceed the maximum capacity at a certain plaza or park also require a permit.
Permits for protests in Reno can be filed through the City of Reno, unless they are taking place in a public park, then permits need to be filed through the Parks and Recreation Department.
Similarly, permits can be filed through the City of Las Vegas, where prices range from $50 to $300, depending on the size of the event.
Permits cannot be denied on the basis that an event is deemed controversial or for the expression of unpopular views and cannot be denied to someone based on their inability to pay the fee for an application. Law enforcement is also prohibited from using the permit application procedures as a means to prevent a protest in response to breaking news events.
If organizers do not have a permit, the protest must remain on the sidewalk where there is no obstruction of vehicular or pedestrian traffic. Law enforcement officials can ask protesters to move away from streets that are not blocked off, for safety reasons.
However, restriction on the route or direction of a march or sound equipment is a potential First Amendment violation if the rules are deemed to be unnecessary for traffic control or public safety or if they interfere with communication to the intended audience.
When counter-protesters are present, police must treat both sides of the protest equally and allow them to remain within sight and sound of each other.
Dispersal orders
Despite the First Amendment protections for the right to peaceably gather and assemble, officers have the right to issue dispersal orders in a variety of circumstances.
"You could be violating curfew, could be disturbing something, you could be too rowdy," said Addie Rolnick, a professor at UNLV's Boyd School of Law.
She added that even if a protester has the right to stand their ground in the face of a dispersal order, "I might not try to exercise it at that moment."
Lauren Beall, a public defender in Pima County, Arizona, clarified that refusing to disperse is also grounds for arrest on the grounds that the protester is disobeying orders.
"And under the state of emergencies that our states are in, [officers] have even more power and even more discretion than they usually do," Beall added.
According to the ACLU, dispersal orders must be law enforcement's last resort and should be in response only to immediate threats to public safety.
A recent Metro press release points to NRS 203, which identifies unlawful assembly as a gathering of two or more people to commit an unlawful act and is grounds for dispersal orders.
"A uniformed police officer will announce the dispersal order in both English and Spanish at 10-minute intervals," states the press release. "The dispersal order may be repeated up to three times depending on the severity of the illegal activity that is occurring."
Another press release clarifies that action may be taken upon the first warning.
"Once illegal activity occurs at the protest, and a dispersal order is given, all persons in the immediate area must leave," continues the press release. "Failure to leave after a dispersal order is a misdemeanor offense and could result in arrest or citation."
Adequate notice
ACLU of Nevada Legal Director Sherrie Royster clarified that dispersal orders or even the use of force need to be announced by officers in a way that allows the crowd to prepare for the deployment of nonlethal weapons such as tear gas or rubber bullets.
"There's so much police force out there," Royster said. "It needs to be announced. It needs to be announced in a way where everyone can actually hear it, not while walking and screaming. It needs to be announced well in advance as well."
The ACLU elaborates on the point.
"If officers issue a dispersal order, they must provide a reasonable opportunity to comply," states the website. "Individuals must receive clear and detailed notice of a dispersal order, including how much time they have to disperse, the consequences of failing to disperse, and what clear exit route they can follow, before they may be arrested or charged with a crime."
Last week, the LVMPD issued a press release outlining revised areas of the department's response protocol, which included an updated dispersal order strategy.
"If a protest becomes violent or illegal activity occurs and a dispersal order is given, officers will attempt to give the dispersal order from multiple directions to ensure it is easier for protesters to hear the order," the LVMPD said in the press release.
Additionally, "if a dispersal order is given, officers will communicate a clear path for protesters to leave the area to avoid confusion and conflict."
If a protester is stopped or detained
Legal experts underscore the importance of safety to the point of facing arrest or being detained by an officer.
"Stay calm," reads the ACLU website. "Make sure to keep your hands visible. Don't argue, resist, or obstruct the police, even if you believe they are violating your rights. Point out that you are not disrupting anyone else's activity and that the First Amendment protects your actions."
Beall cautioned about the discretion officers have to issue a resisting arrest charge for slight movements, like pulling one's hands away from their grip.
"We see people who just yank their hands away from police officers and receive a resisting arrest charge or even an aggravated assault on a cop charge," Beall said.
Although the First Amendment grants protesters facing arrest certain rights, Beall reminded listeners that those rights need to be spoken aloud.
"If you're not sure if you're free to leave, you can always ask," Beall said. "And it's very important to ask if you're being detained or if you're free to leave. That's one of the main phrases that we tell protesters and anyone asserting their rights to use with police."
Beall underscored the importance that protesters understand how to verbally and specifically express their rights while being detained.
"The other one is 'I'm exercising my right to remain silent' and the other one is 'I don't consent to a search' and the other one is 'I want to speak to a lawyer,'" she said. "And those are really, really important phrases for everyone to know and memorize. It's not enough to just say, 'I know my rights.' You have to actually say them to invoke them."
Phone confiscation and search
Officers have the right to confiscate a protesters phone, but need a warrant to unlock the phone and look through the content inside. Therefore, a protester has the right to deny an officer's request to unlock a phone.
However, lawyers cautioned against the loopholes officers can use as a result of modern technology.
Royster, Rolnick and Clark County public defender Belinda Harris all acknowledged that the use of a thumbprint or facial recognition technology to get into a smart phone would allow officers to get into a phone without a warrant because officers have access to the thumbprints and mugshots of protesters who are detained, so claims that they can use the information they already have holds up in litigation.
The panelists recommended protesters protect their phones with a number combination passcode instead.
Another strategy officers may use to get into a protester's phone is to offer the phone for a phone call once the protester is detained. To this point, panelists underscored the importance of having phone numbers memorized so they will not need to unlock their phones as an officer has it in possession, surpassing the need for a warrant.
Harris also cautioned against arguing with an officer over phone confiscation.
"If an officer takes your phone, don't fight with the officer to get your phone back," she said. "Because that's property and life is more important than property. They make a new iPhone every other week."
If your rights have been violated
If a protester feels his or her rights were violated by a law enforcement officer, the ACLU recommends taking down information such as the law enforcement officers' badge number, patrol car number and the agency they are employed with. Additionally, protesters should obtain contact information for witnesses to corroborate their experience.
Once this information has been gathered, protesters may file a formal complaint with the law enforcement agency's internal affairs division or civilian complaint board.
The panelists also discussed the importance of witnesses and having photos or video as evidence and recommended using the buddy system while protesting.
"Because when it comes down to holding up in court, it's not that it didn't happen," Royster said. "It's not that it's not a good case, it is this a matter of the weight of everything and having more people that corroborate or back you up."
Social media activity
Royster said another way protesters can protect themselves is to be wary of their social media activity and what they explicitly express to know because that information will be held against them in court.
"Social media is probably one of the first places that people look, especially when you're talking about the notice aspect or what you did or didn't know, or what you did or didn't comment, especially if it's on a page that's organizing a march, that is usually public," Royster said. "Oh yes, that is evidence. And it will come in in court to counter anything you said."
Specifically, the legal experts noted that if a protester argues they were unaware of certain rules or proposals, such as the Las Vegas backpack ban, but are then found to have commented about those rules, their arguments will be invalidated by their social media evidence.
Additionally, Beall cautioned protesters against taking photos of other protesters and live streaming the protest to their social media channels, which can be used by law enforcement agencies to prosecute other protesters.
"Be really careful if you're filming or taking pictures of anyone at a demonstration," Beall said. "[Law enforcement agencies] have facial recognition technology. They have the kind of technology where they can put together a bunch of different pictures, a bunch of different streams that are on all these different feeds and then produce some kind of narrative that they can use to prosecute people."
She advised protesters to keep their phones and any photos or videos focused on the actions of law enforcement officers instead of other protesters. As long as a protester is not standing too close to an officer while taking a photo or video or interfering with an investigation, they are allowed to record the officers "until the cows come home," according to Beall.
Be prepared to get hurt or go to jail
Despite the First Amendment protections afforded to protesters, panelists agreed that every protester should be prepared for the possibilities of getting injured or being detained and even going to jail.
In this case, Rolnick suggested protesters memorize the local phone number for a family member or friend they can call in case they are detained and tell the person they're with at the protest about any medical conditions or allergies they have or to even write it on their arms in marker.
She also suggested protesters carry any medical supplies they may need, water, and a cell phone, and to always have identification available.
The panelists also acknowledged that disobeying orders and facing jail time could be the purpose of a demonstration for some protesters.
"There are people at the front on purpose," Rolnick said. "A part of protesting is often breaking the law on purpose in order to make a point. So, when you hear this stuff about how protesters have to follow the law and be careful, historically, a lot of these movements have been disobedient of certain laws."
Proper behavior
Harris and Rolnick spoke about the importance of preparing to attend a protest or rally by becoming educated on the issues at hand, identifying groups that are dedicated to offering solutions for those issues and learning the policies that have been proposed.
"Sometimes you can undermine the movement as well," Harris said. "If there's a protest going on and you jump out there and you do something and you don't understand the dynamic or what's happening, or what's going on with a particular legislation, you could actually undermine the movement and send everybody back without any results."
Rolnick acknowledged that distractions from the purpose of the movement had already been seen in the protests in Nevada in early June.
"To the extent, for example, that white people go out to protest and spray paint Black Lives Matter or yell 'Black Lives Matter' and then do something that's very disruptive," Rolnick said. "If you are coming in from another city and you're not Black, that is definitely gonna hurt the Black people who live in that city."
Influencing lasting change
Panelists pointed to the fact that movements do not rely on protests alone and need a variety of long-term sustainable organized efforts and support to influence lasting change for those who might not feel comfortable or safe protesting.
Royster suggested reaching out to legislators, who can influence policy changes.
"That's where a lot of the power is," Royster said. "That's where things get changed. And if you're not making noise there and [the movement] dies off, then everything is cool until the next person gets killed or the next incident happens."
She encouraged listeners to continue raising awareness after protests begin to lose momentum.
"So you got to keep it going. You got to go through advocacy groups, wherever you can, but it has to be loud enough where everyone knows it's not going away," Royster said.
"This happened after body cameras," Rolnick added, referring to the death of George Floyd. "This happened after civil rights investigations of multiple police departments. So pay attention to what's being asked for."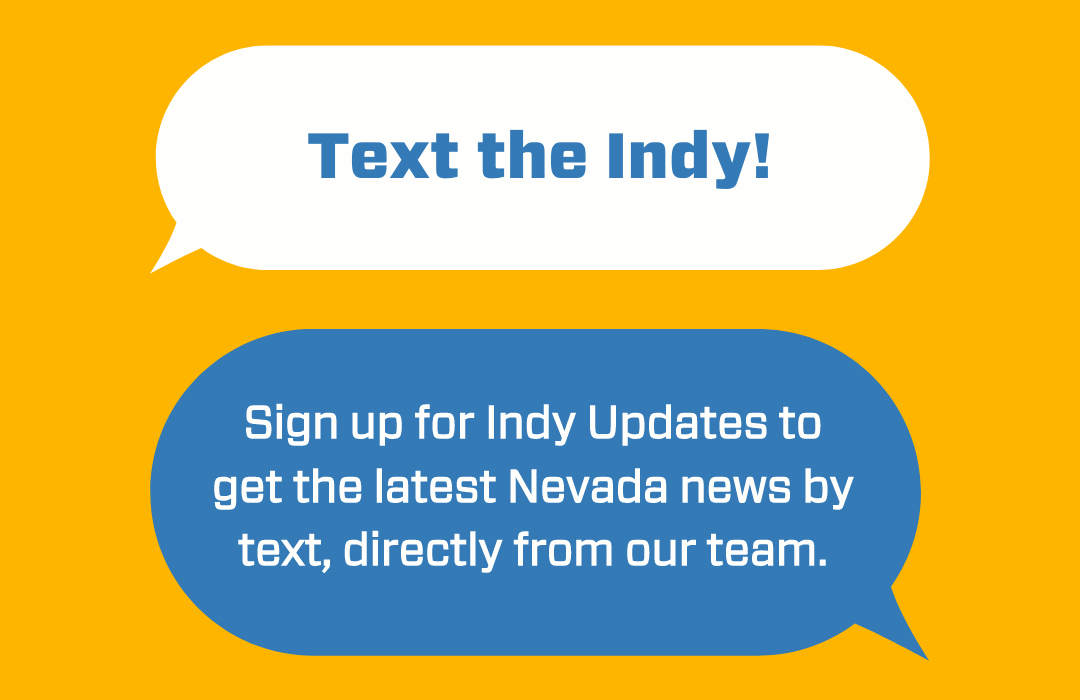 Featured Videos
Comment Policy (updated 4/20/2021): Please keep your comments civil. We reserve the right to delete comments or ban users who engage in personal attacks, use an excess of profanity, make verifiably false statements or are otherwise nasty. Comments that contain links must be approved by admin.