The Legislature has a hearing, and it's all on tape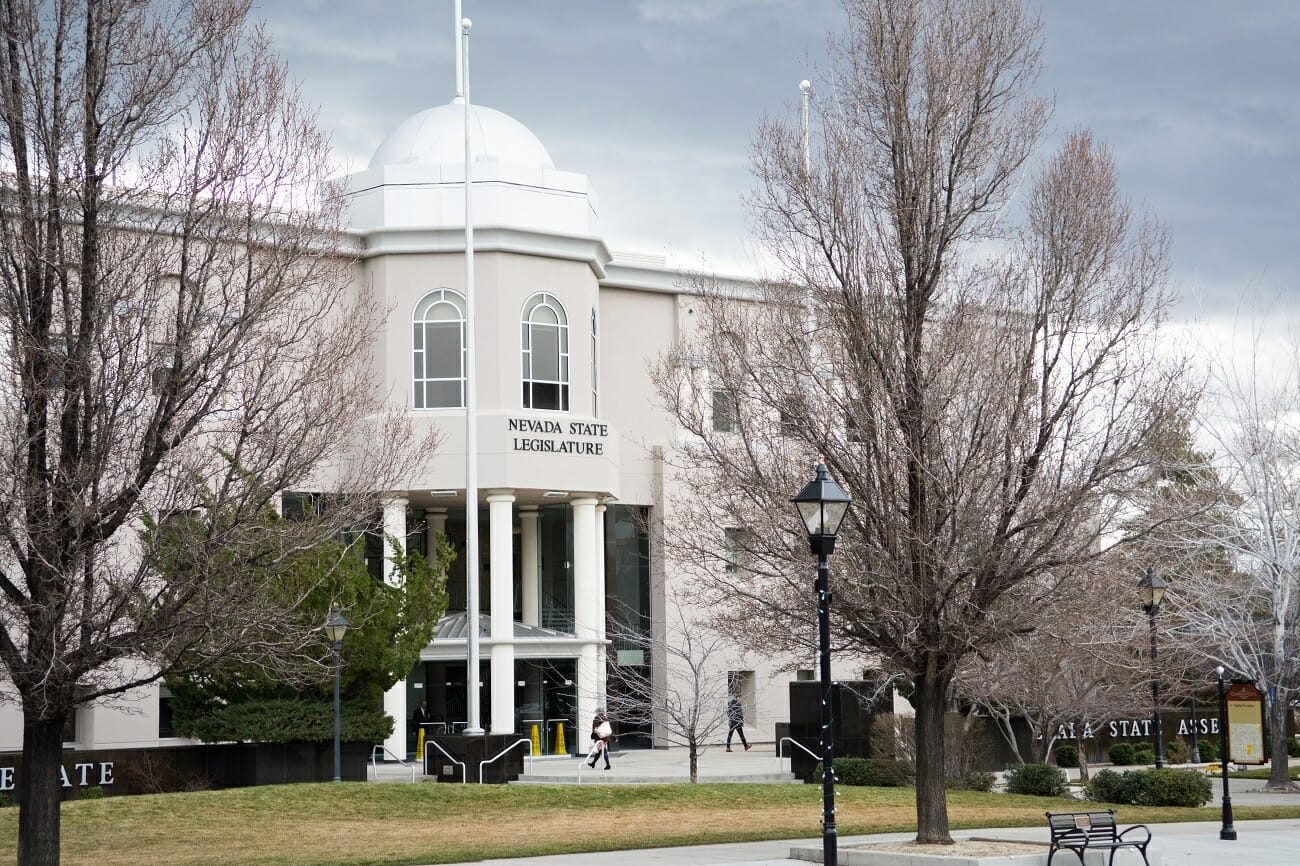 Notes on a Legislature -- Week 15
The biggest moment of the legislative session came this week, and it really had nothing to do with the legislative session.
Oh, ostensibly it was about a bill, AB 513. But it really was about testimony from the two principals in what may be the most stunning story I have covered in Nevada politics over three decades: The state's top gaming regulator was so concerned that the attorney general might be lobbying him on behalf of the richest man in Nevada and his biggest donor that he surreptitiously recorded the conversation and turned it over to the FBI.
That sentence is as incredible as when I first wrote it four months ago and heard about it late last year. Attorney General Adam Laxalt and Gaming Control Board Chairman, ex-cycling pals caught in the middle of a war to win a news cycle, appeared before a joint legislative hearing Wednesday evening as many watched from the fourth floor and many more, I'd guess, watched on their laptops or desktops. (You can watch it, too.)
As one lobbyist with no skin in this game told me, "This was honestly the biggest moment of the session…the Legislature was on lockdown yesterday as people prepared for this hearing. (Assembly Minority Leader Paul Anderson refused to be lobbied on anything because his side was getting ready. It was a BIG deal."
Frankly, Anderson has been, as he usually is, a statesman through this, in stark contrast to Laxalt's designated character assassin, Senate Minority Leader Michael Roberson, whom Gov. Brian Sandoval rebuked for his evidence-challenged assault on Burnett.
Indeed, Team Laxalt, through email blasts and a letter from law enforcement officials who know nothing of the issue, ran a campaign all week long to discredit the hearing as a "partisan ambush." Folks, if that was how the Democrats execute an ambush, they need some new soldiers.
There were no Perry Mason moments to be had. The hearing itself had some interesting moments, and the low-key, well-regarded Burnett clearly was uncomfortable and lost his cool once as Assemblyman James Oscarson read a scripted question off his laptop. Laxalt haltingly read a lengthy opening statement that revealed a private meeting with Sheldon Adelson and intense lobbying by Las Vegas Sands to get regulators and the attorney general to help him in a civil lawsuit he eventually settled for $75 million.
But Laxalt cherry-picked parts of the transcript that helped make his case that this was all "routine," just a debate over document confidentiality and not him carrying water for Adelson. This belied the context -- the Sands' desperation to keep the docs confidential and the importuning of Burnett and even the governor, Laxalt's admission that the optics were horrible for the state to intervene, the contrary advice offered by his deputies.
But the document confidentiality fig leaf, along with the relentless political and Burnett smear campaigns to make this all seem partisan -- the Democrats did themselves no favors -- were all Laxalt had to maintain his viability as a gubernatorial candidate. The media generally reported the story in ways that showed the spin was not effective, talking about "ethics" investigations of Laxalt and playing the recording that showed Burnett's insistence that the board does not do what Laxalt wanted it to do. Trust me, even the national media got the gist of this one, which is not hard to divine even from afar.
The only exception -- literally, the only one -- was Adelson's newspaper, which enlisted a columnist to relentlessly tweet the Laxalt spin and write many columns defending the GOP attorney general and attacking Democrats and "libs" for the story. It's interesting that this columnist, Victor Joecks, and Laxalt's campaign manager, Andy Matthews, were once colleagues at the Nevada Policy Research Institute, which never denied it received funding from the casino magnate. And now they are both being paid by Adelson -- one directly and one indirectly. This is vertical integration at its finest.
Finally, there were two really interesting pieces of news disclosed during the hearing.
First, Burnett went to Sandoval's counsel, Joe Reynolds, after he taped Laxalt and asked him what to do. Since the normal course of action -- to take the tape to the attorney general -- was closed off, Reynolds advised Burnett to take the recording to the feds, who found no wrongdoing. That tells us two things: One, that Reynolds knew burying the recording would create a ticking time bomb. And, two, Team Sandoval was very concerned about Laxalt's behavior, too.
Second, in answer to a supposedly friendly question from friendly Roberson surrogate Ben Kieckhefer (insert old saw here about never asking a question in such a proceeding you don't know the answer to), Laxalt said he had been asked to recuse himself from the case by the control board. Not only does that make the case for the bill on the docket, but it makes you wonder: When did that happen, and did he really agree to step aside?
We asked those questions of the attorney general's office after the hearing. It's been almost 48 hours, and we have no response.
I am sure that, too, is completely routine.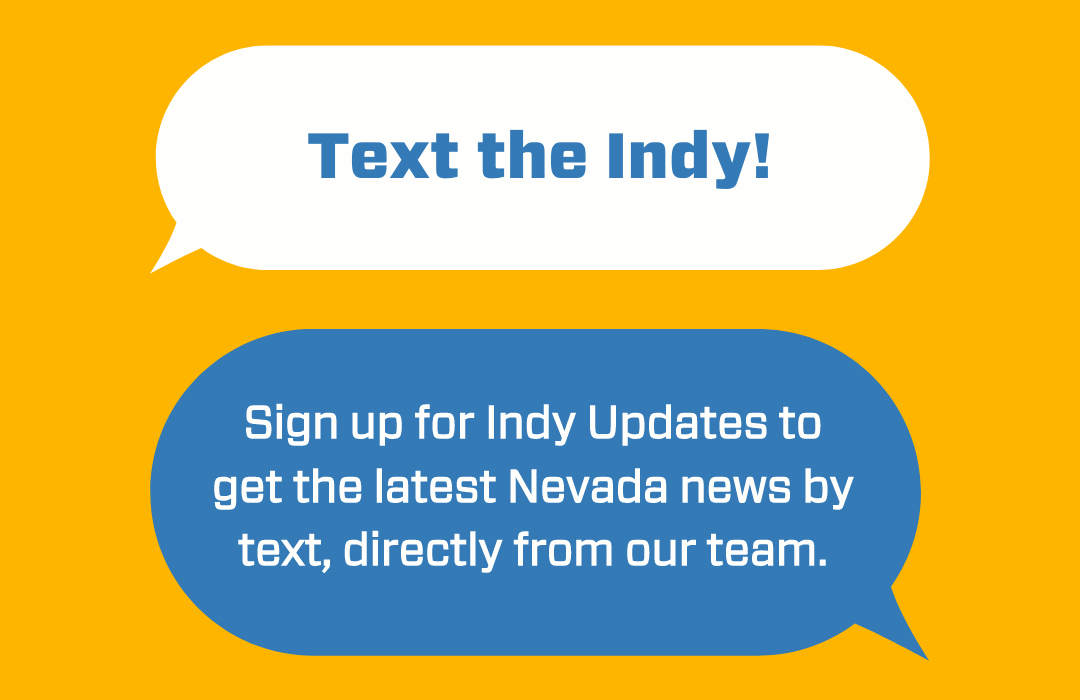 Featured Videos
Comment Policy (updated 4/20/2021): Please keep your comments civil. We reserve the right to delete comments or ban users who engage in personal attacks, use an excess of profanity, make verifiably false statements or are otherwise nasty. Comments that contain links must be approved by admin.