'The time doesn't heal:' Five years after 1 October, grief is still raw for families of victims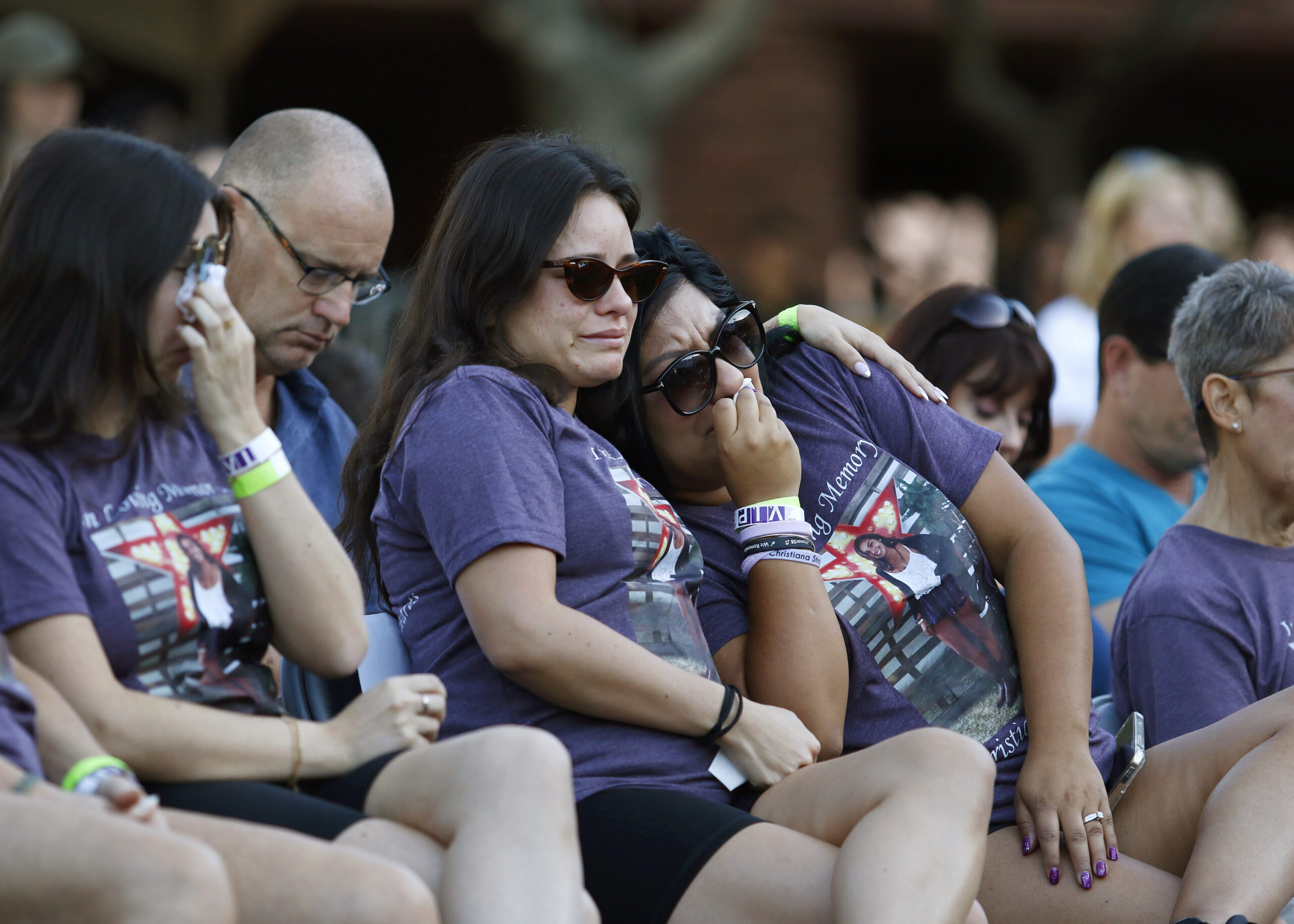 Roberto Ramirez is a Californian whose country music-loving daughter, Melissa Ramirez, 27, was killed in the tragic Route 91 Harvest music festival massacre on Oct. 1, 2017.
Five years after the mass shooting that left 60 people dead and hundreds more wounded, Ramirez says therapy "doesn't help" heal the wound from losing his daughter, who had traveled from California that weekend for the concert. He said the only thing that helps him mentally is meeting other families and sharing the grief.
"The time doesn't heal," he said, noting he had met more than 20 other families who lost a loved one during the shooting. "It's the time with other families – that's when you start healing."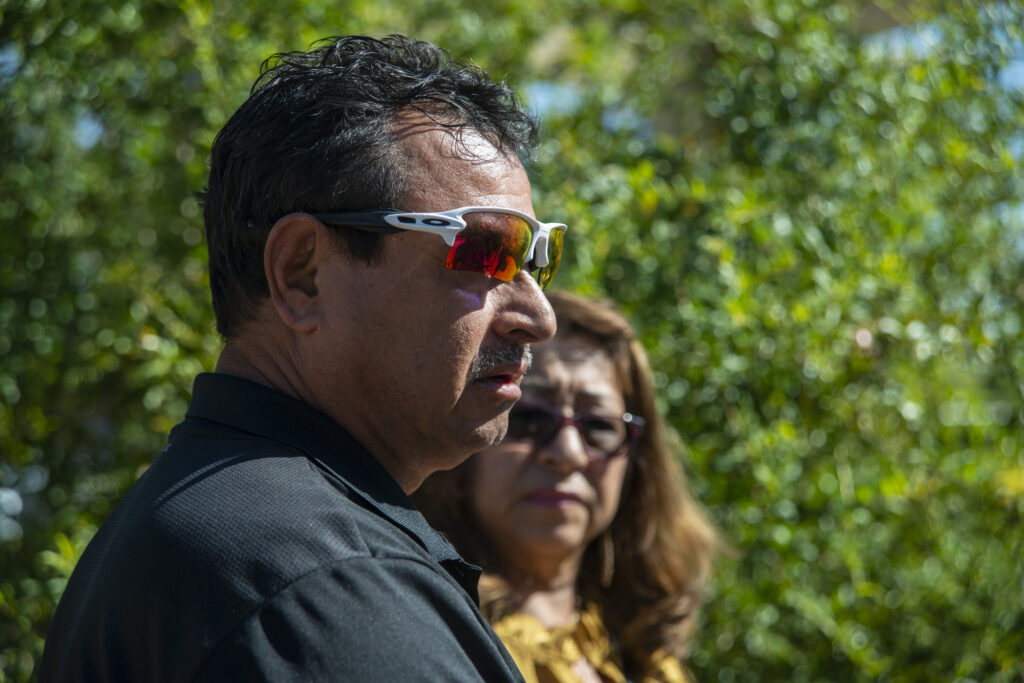 Ramirez and his wife, along with roughly 40 other people, came together this week at the Las Vegas Storytelling Garden for the unveiling of a tree-like sculpture to commemorate the fifth anniversary of the nation's deadliest mass shooting.
It was one of many gatherings, remembrance ceremonies and other community events held throughout the Las Vegas Valley this week heading into the shooting's fifth anniversary on Saturday. Even as the national attention on the shooting faded, the trauma faced by survivors and family members of victims was still raw.
Fifty-eight people died in the immediate aftermath, and two other people died later from their injuries.
"We wanted to do something to help that healing process," said Alicia Mierke, one of the two designers of the sculpture who was at the concert that night. "The tree in the middle is our '58 Angels.' That is the steadfast solidness that has brought us all together."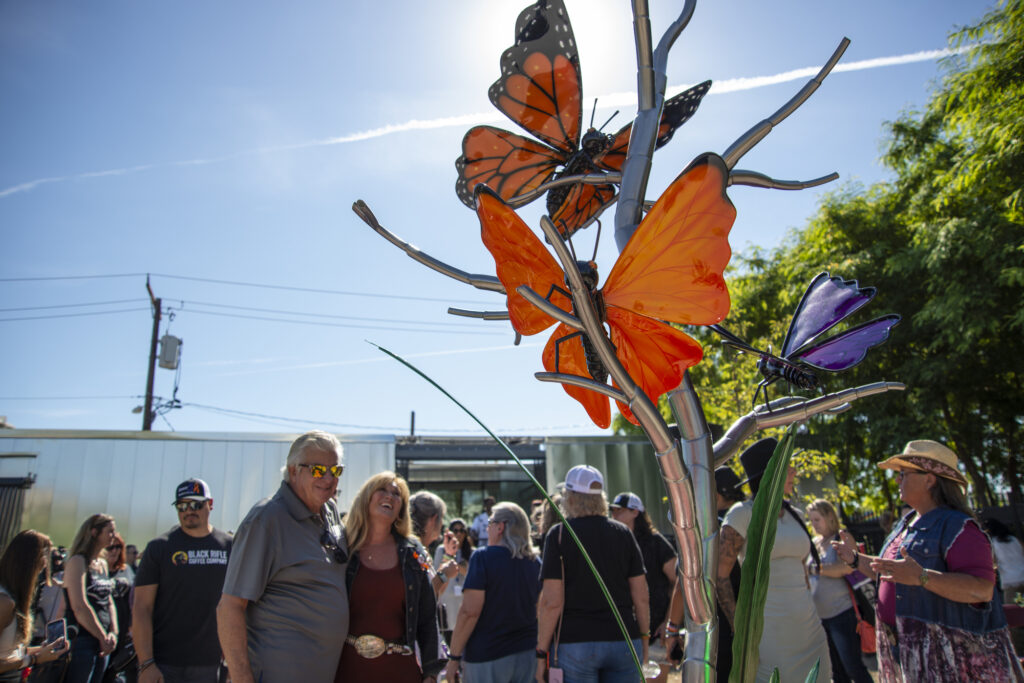 Healing and growing
A nearly $40,000, 10-foot-tall stainless-steel sculpture, called "Flight of Healing," was unveiled on Thursday morning by city officials and the artists. It's located north of the Las Vegas Community Healing Garden, which was created within days of the shooting, and is funded by the City of Las Vegas, through Mayor Carolyn Goodman's Mayor's Fund for Las Vegas LIFE.
The memorial-like garden is filled with altars, stones, religious symbols and pictures that commemorate the deceased, along with a brick "remembrance wall" that lists each of the "58 angels."
Mierke and Sue Ann Cornwell designed the sculpture and included symbolisms such as the color red for love and family, and blades of green grass that represented individual growth after the tragedy. The two have worked at the healing garden since 2017.
"We have been hand in hand, down here at the healing garden together," Mierke said. "From there, our friendship has grown, flourished and will be forever now because of tragedy, I guess I should say."
Both were at the Route 91 concert, and it was not until last year that they saw a photo showing that they were 10 feet away from each other during the concert.
Now, Cornwell says, they do everything together.
"Our 58 are the ones that brought us together," she said. "When we see the number 58 on a serving ticket, we feel like they're having lunch with us. When we see the number 58 on our speedometer, or on our odometer, we feel like they're traveling with us on vacation."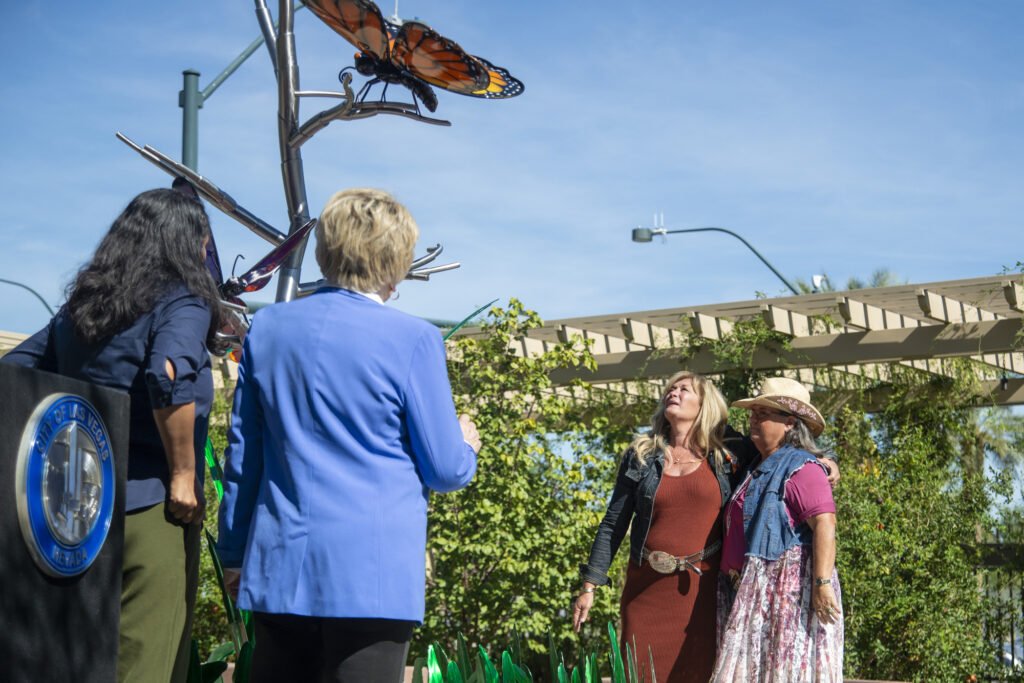 Pat Dalton, the lead singer of the band who performed during the event at the healing garden, sang country songs that he wrote after the shooting. He said the songs speak to the grief and universal love that was expressed by people following the tragic event that rocked the nation five years ago.
"You didn't have to be at the concert to feel the attachment to the tragedy that happened," he said.
Dalton was at the concert, and was able to carry some people out of the concert, after first carrying his wife out. He said he put wounded people in his truck before he left the festival grounds.
"I didn't have any concern for my own life," Dalton said. "Because everybody I saw going down seemed so young. I just wanted to help. And there were a lot of people just like me."
Mierke said following the shooting she helped apply pressure to the wounds of injured people inside the Tropicana Hotel after finding towels. Dalton said the community sprang to action to help save lives, stating that people showed up in droves to donate blood and that hospital staff worked around the clock to help the hundreds of wounded people.
"When it started, I first knocked my wife to the ground and jumped on top of her," Dalton said. "Not knowing where the bullets were coming from and watching everybody fall because there were hundreds… shot, and I was watching them go down around me."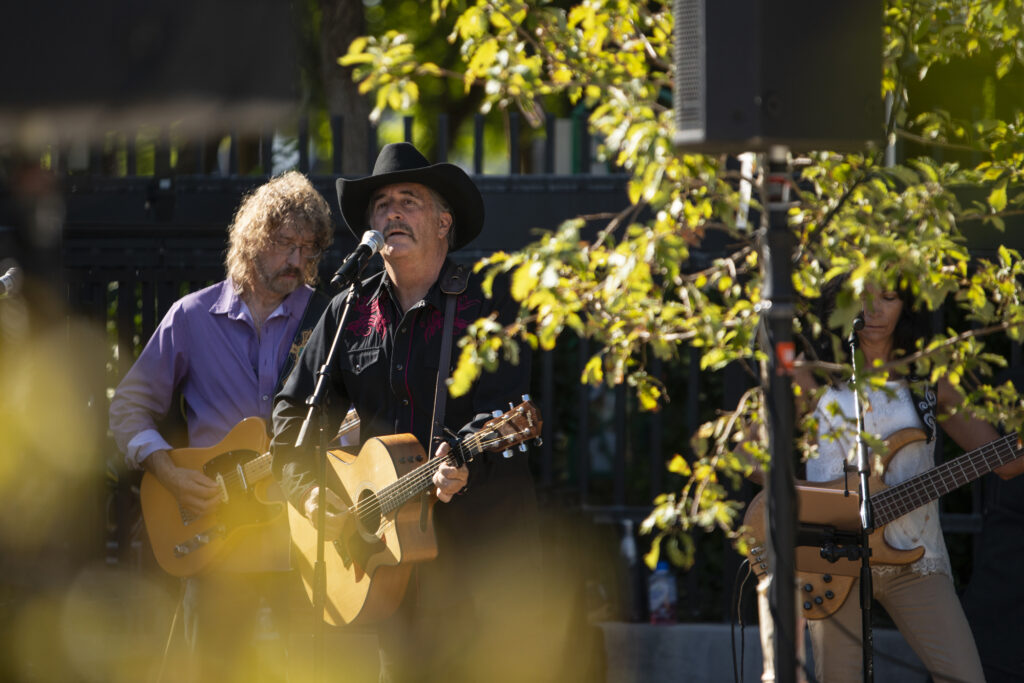 'I still look for him'
Families, law enforcement, and elected officials joined together at 7 a.m. Saturday in the Clark County government center amphitheater to share the memories of the deceased. Las Vegas Metropolitan Police Department officers stood in the grass while elected officials, including Attorney General Aaron Ford, Gov. Steve Sisolak, Clark County Sheriff Joe Lombardo and Rep. Susie Lee (D-NV), sat on stage.
Clark County Commissioner Jim Gibson announced that the Oct. 1 Committee is seeking to construct a permanent memorial to honor the lives lost and to everyone victimized by the shooting. He said it will provide people who survived and the families of those who lost their lives with a location to "reflect and find comfort."
"As we continue down the path of creating a lasting memorial," Gibson said, "it's important that we call upon the feelings of that time to ensure that those sentiments are reflected in that [as] that is constructed."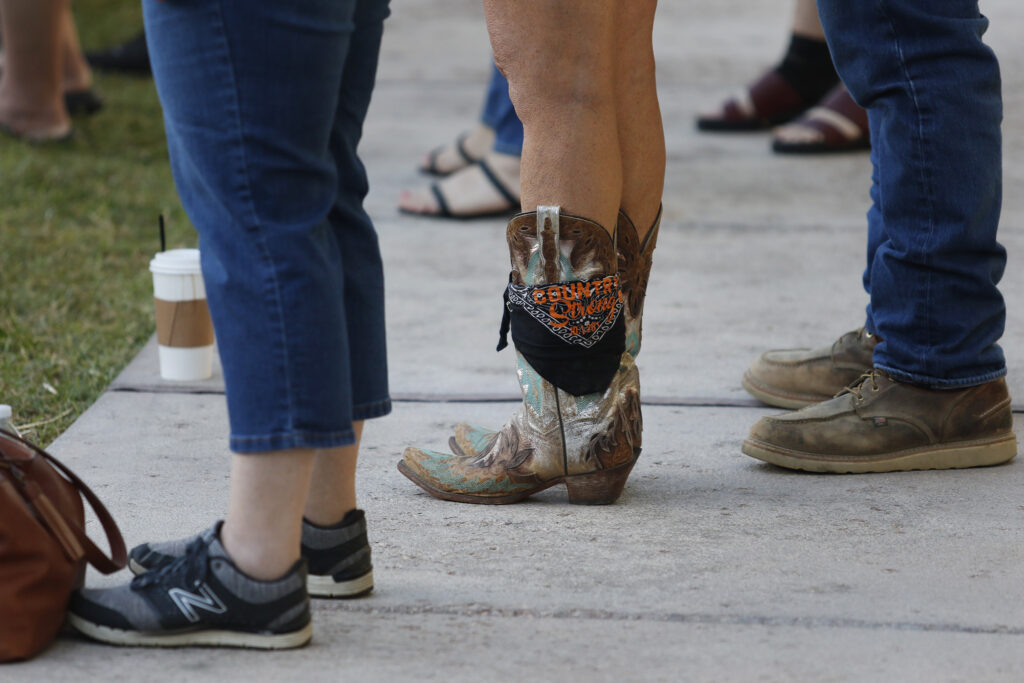 He said anyone can submit "creative expressions" to the Oct. 1 Committee through their website in the form of drawings, paintings, poems, photos, music and more.
The Oct. 1 Committee consists of appointees, including artists, survivors and first responders, who will decide on a permanent memorial in the rotunda of the downtown Clark County government center. They meet every fourth Wednesday of the month at 9 a.m.
"We will allow the entire world to see, in a single place, a representation of what this community is all about," Gibson said.
In her speech, Angela McIldoon, the mother of 23-year-old victim Jordan McIldoon, requested that the permanent memorial include a Canadian flag.
She said her son, who was draped in Canadian flag garb the night of the festival, loved Las Vegas and is one of four Canadians killed that night. McIldoon said her son was on a positive trajectory, earning a six-figure salary as a heavy-duty mechanic, and that it frustrates her that he will miss out on important life events such as marriage or having a family of his own.
"I still look for him," said McIldoon. "And sometimes I see him in the scruffy red beard of a young man… or a well-worn pair of boots and jeans on someone. I look for his bright blue eyes and the shape of his chin and big smile. It's never him, but I'll never stop looking for him and yearning for him to come home."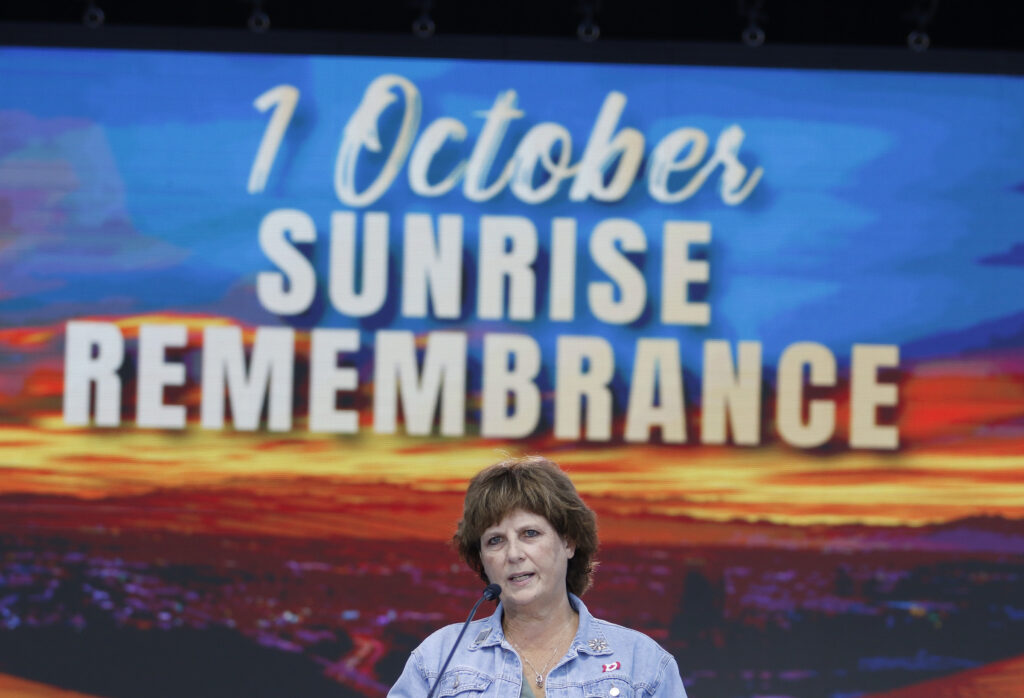 McIldoon explained the many ways she felt supported by the Las Vegas community and Oct. 1 Committee since the day after the tragedy, when she traveled to the city to pick up her son's body. She said that it was a difficult task because they had to cross the border without a death certificate, but she said leaders from the U.S. and Canada made the process easier.
Like others, many organizations helped McIldoon with funeral costs. She also spoke about how her and other families have been warmed by the support of the public, through seeing their loved ones' names shown on big screens during a Las Vegas Golden Knights game or the memorial bricks at the Raiders Stadium.
"It's hard to believe our son, from a small town in Canada, is being remembered on such a grand stage," McIldoon said. "It's just remarkable."
After the speeches, families hugged one another and took pictures in commemorative shirts that honored their loved ones — small examples of how the tragedy had bonded them together for life. During the talk in the garden, Cornwell said that it is up to survivors and the families of the victims to keep the love and care for humanity uplifted after enduring such violence and death the night of the shooting.
"We walked out of there," Cornwell said. "And it is our duty to live better for those who can't."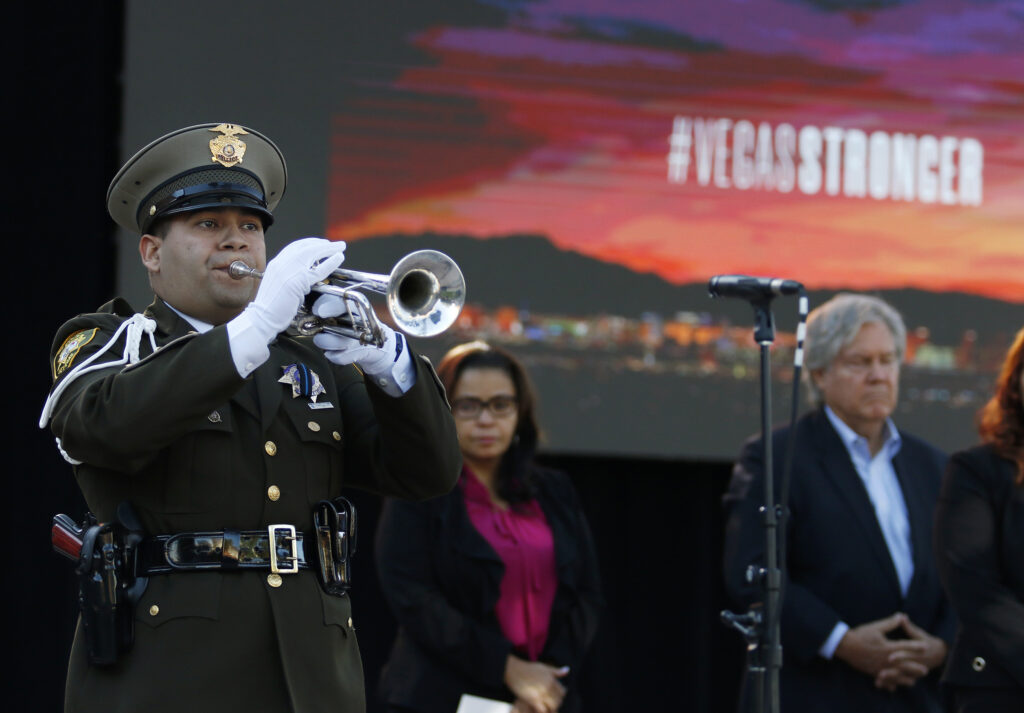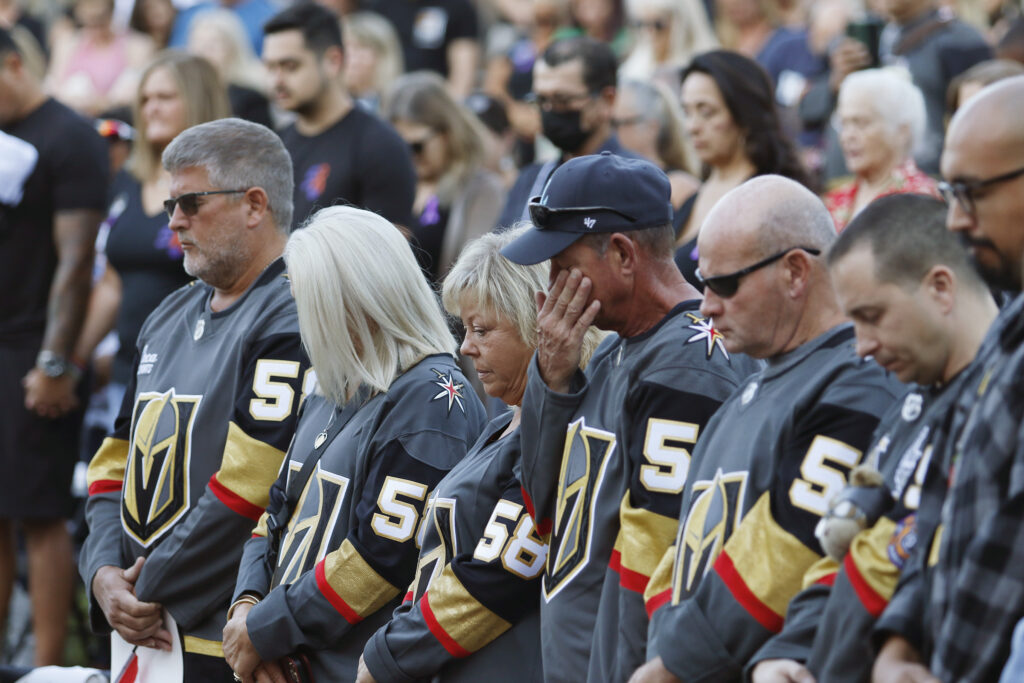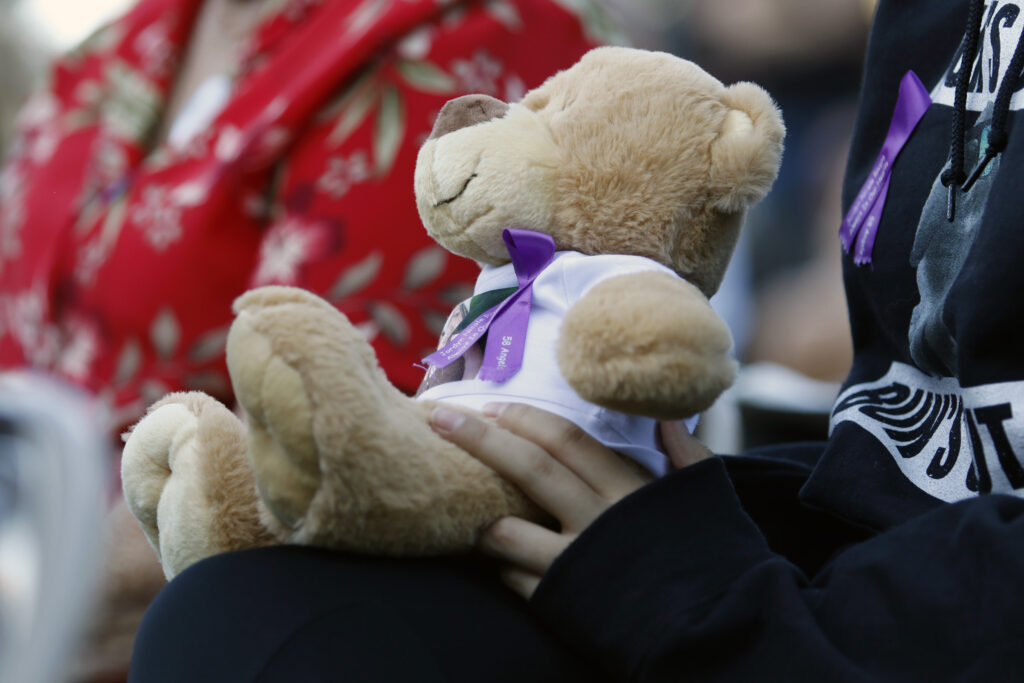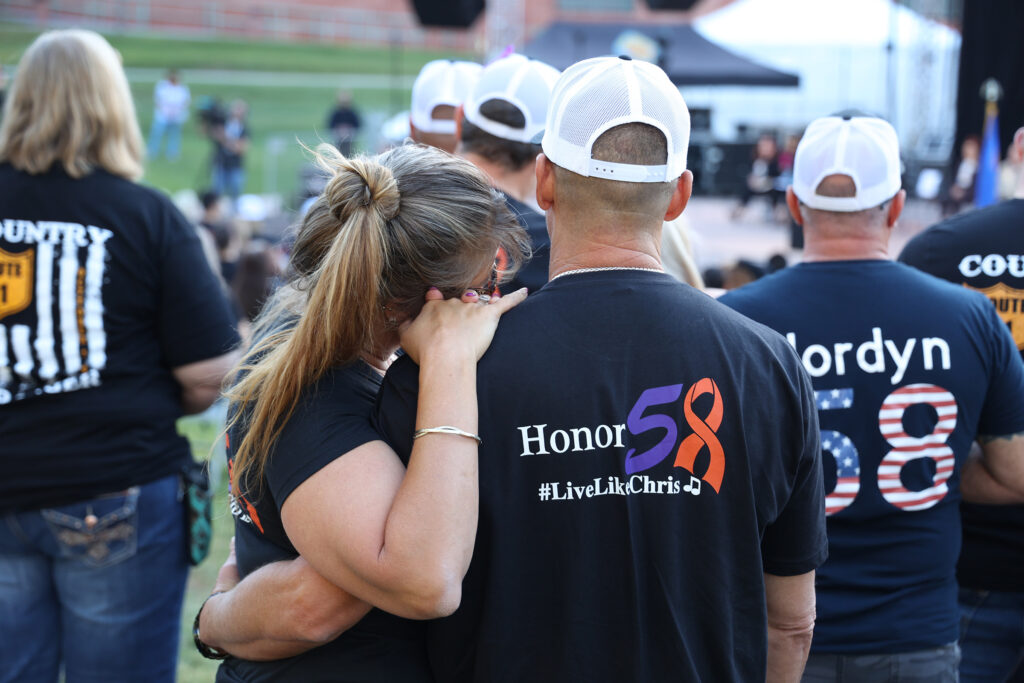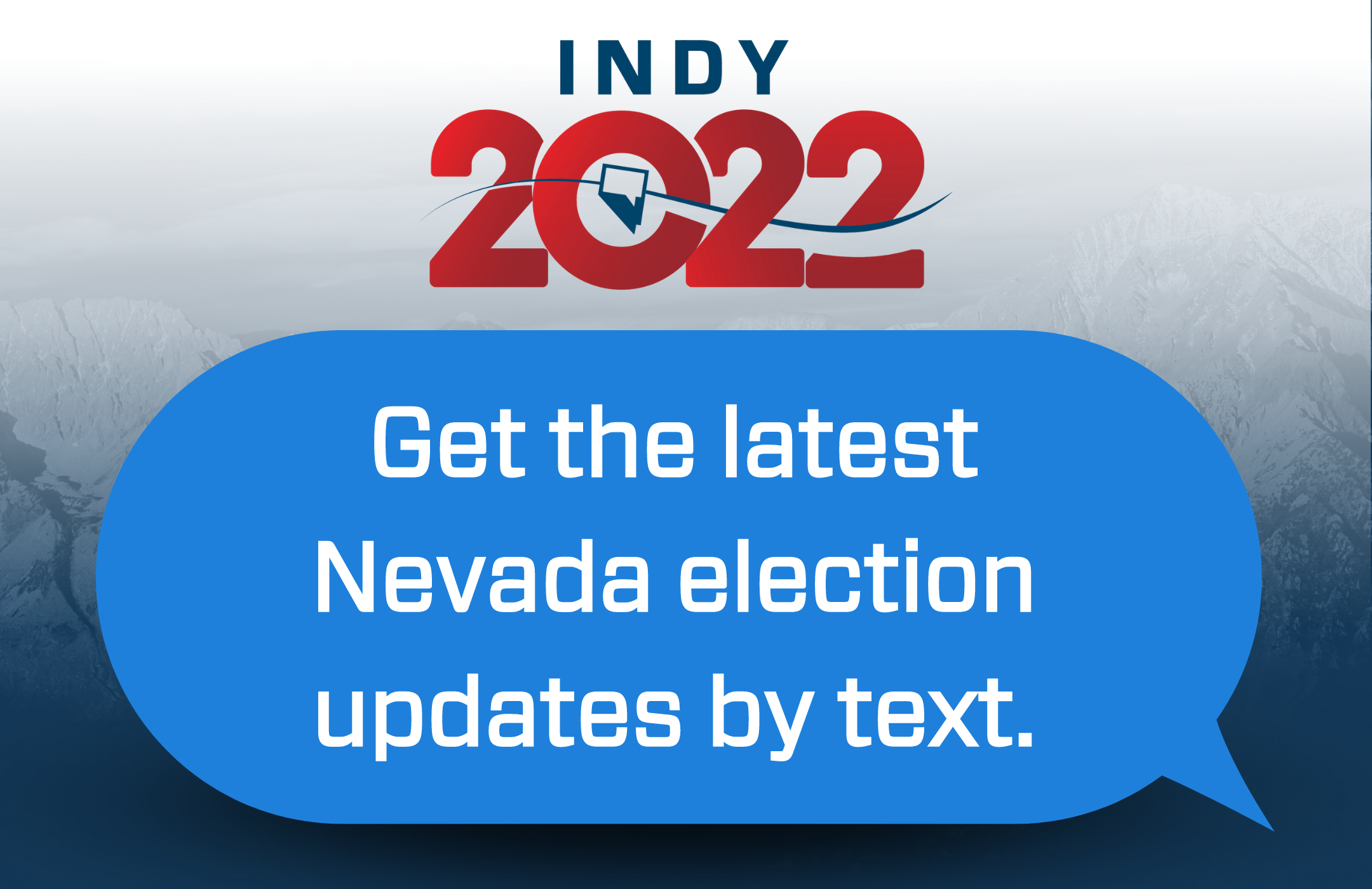 Featured Videos
Comment Policy (updated 4/20/2021): Please keep your comments civil. We reserve the right to delete comments or ban users who engage in personal attacks, use an excess of profanity, make verifiably false statements or are otherwise nasty. Comments that contain links must be approved by admin.