Their senior year disrupted, Class of 2020 students wait in limbo for graduation decisions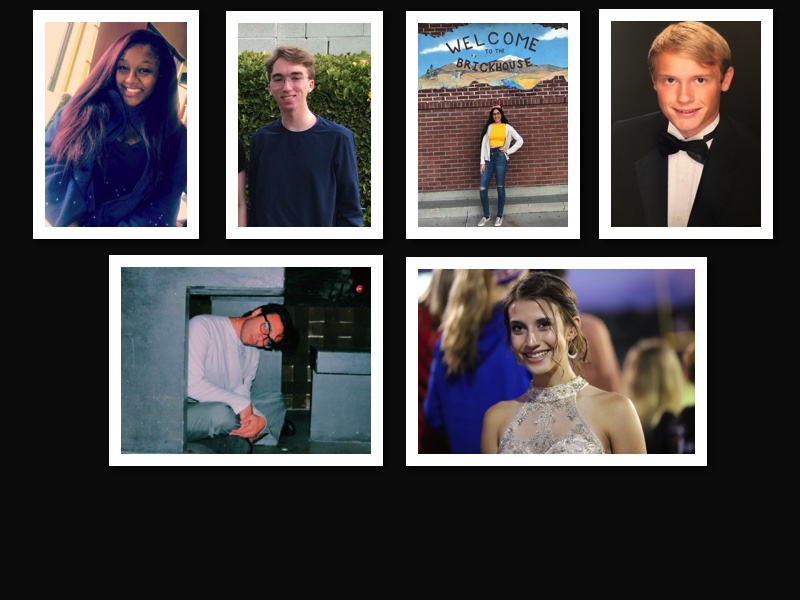 For thousands of high school seniors across the state, the disappointments arrived in waves.
First came the cancellation of planned trips. Then after-school activities and sports. And then, on March 15, Gov. Steve Sisolak ordered school closures statewide — a move that seemed inevitable as the deadly coronavirus tightened its grip on the nation and world. But the safety-minded decision brought sadness mixed with understanding for the Class of 2020.
For many, it means no prom, no senior spirit week, no final athletic or musical performance and, perhaps, no graduation ceremony.
"It's a crazy time we are in right now," said Helena Rowe, a senior at Reno High School "It was all a series of events and it felt surreal, like I was living in a movie."
The march toward the end of the school year usually brings a longer to-do list, especially for seniors, who are finishing classes and tests, making college or career decisions, squaring away final graduation details and savoring those milestone moments with their classmates. When the pandemic brought normal life to a screeching halt, it threw some students for a loop.
"I guess I was excited that I wouldn't have to wake up every morning at 6 a.m.," said Americus Meisinger, a senior at Del Sol Academy of the Performing Arts. "But at the same time, it was like, 'Now that schools are closed, what are we going to do?'"
Meisinger, an organized person by nature, started a "quarantine journal" documenting her attempts to stay busy. She's also been reading more and doing art projects.
Everett Hume, a senior at Palo Verde High School, started taking more hikes. Violetta Rivas-Aragon, a senior at Bonanza High School, baked dozens of cookies. Jacob Waisanen, a senior at Reno High School, unearthed his long-neglected Nintendo Wii system. Christian Esconde, a senior at Rancho High School, folded origami creations between FaceTime chats with friends. And Sarah Timpa, a senior at Del Sol Academy of the Performing Arts, opted to keep working as a Starbucks barista.
"I want to stay safe and everything, but if I sat at home every day, I would lose my mind," said Timpa, who wants to turn her beloved barista job into a career by advancing up the coffee company's corporate ladder.
Her classmate at Del Sol Academy, Trinity Kirkland, said she doesn't blame the school districts for the disappointments facing seniors. But worried school officials would tack makeup days onto the end of the year, interfering with opportunities she had lined up for summer, Kirkland fired off an email to the Clark County School District's superintendent suggesting virtual education as an option instead.
"Overall seniors have worked hard to get where they are and to add days at the end of the year, and considering this a part of summer vacation will not benefit seniors, but cause more setbacks, stress, and anxiety about going into early adulthood," she wrote.
More than a week later, after distance learning officially began, Kirkland celebrated her 18th birthday at home with pizza, cake and a movie.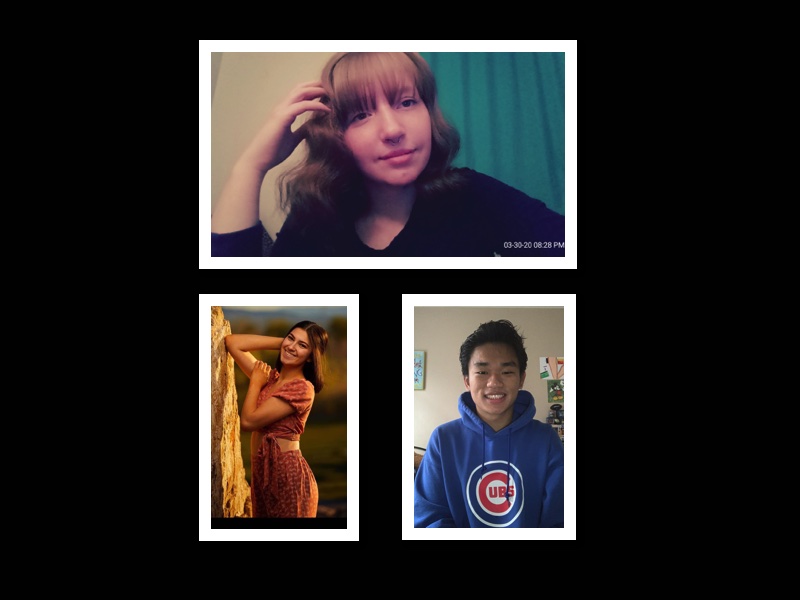 After the initial shock of her disrupted senior year wore off, Susy Meza tried to put a positive spin on it. While other families are dealing with the illness or loss of a loved one, most people are simply being asked to stay home — a situation the Sparks HIgh School salutatorian considers a "blessing in disguise."
"I've always been super busy," she said. "Basically, my whole day consists of school, sports, clubs, work. I don't usually get a chance to breathe or sleep a lot."
The silver linings don't mask all the disappointments, though.
In December, after months of practice and an audition, Rivas-Aragon scored a lead role in Bonanza High School's production of the musical, "Mamma Mia!" Now, her rehearsed performance of Donna Sheridan might not happen.
The governor has extended closures of schools and nonessential businesses through April 30. Whether students will even return to brick-and-mortar schools this academic year remains a question. Unlike other states that have pulled the plug completely, Nevada — thus far — has not taken that step.
Rivas-Aragon is crossing her fingers they get the green light to return in May.
"Then I'll still be able to do my musical, and I'll still be able to say goodbye," she said. "I just need one more week."
The dozen high school seniors interviewed by The Nevada Independent didn't express much concern about fulfilling graduation requirements. Most just need one or two more credits, which gives them some sense of relief. But that's not the case for all seniors, which state education leaders have acknowledged as school districts make the transition to online learning. So far, contingency plans for 12th-graders have not been announced.
"As we have received many calls from parents and students, particularly seniors, we are anticipating guidelines from the Nevada Department of Education in order to proceed with plans regarding credit requirements necessary for graduation," Clark County Superintendent Jesus Jara wrote in a community message Monday. "I will share with you the plans once we hear back from the Nevada Department of Education."
Jara released a video message to the Class of 2020 on Thursday afternoon, saying he met with principals that morning to discuss how to ensure students graduate.
"I don't know when. I don't know how. I don't know what it's going to look like," he said, before going on to praise the students' resilient spirits. "What I see in this class is that you're committed to finishing strong, and that's what we're going to do together."
The unconventional end to the Class of 2020's K-12 career didn't come as a huge surprise to Wyatt Layland, a senior at Advanced Technologies Academy. The 18-year-old noted that his mother was pregnant with him during the 9/11 attacks, and his class grew up during the Great Recession.
"It kind of seemed appropriate that the end of our high school year was a little bit off tilt," he said.
Still, the pandemic has breathed uncertainty into life plans beyond high school.
Sheldon Skoboloff, a senior at Coronado High School, has spent these unexpected days at home filling out as many scholarship applications as possible. He said his family never fully recovered from the financial fallout of the recession, during which his father lost his job. Skoboloff will be paying his own way through college.
He dreams of attending UCLA, where he just got accepted, and joining an integrated theater studies program. But it will come down to money. None of the part-time jobs he applied to a week before the coronavirus closures have panned out.
"In the end, if I can't pay for the school, I can go to UNLV," he said. "I know for sure that I can pay for that."
Meza, meanwhile, said the unprecedented health situation has helped her narrow down a field of study — immunology, a branch of medicine dedicated to how immune systems protect the body from infections. The unfolding global event as well as the Netflix documentary "Pandemic" have heightened her interest.
The Sparks High School senior said she's trying her best not to feel too disheartened about missing so many end-of-year activities. She orchestrated an elaborate "promposal" at a school event. (He said yes.) Relatives in Mexico were possibly coming up for her graduation. And she was set to deliver the salutatorian speech.
But Meza said she understands the need to stay home for now.
"I think we all need to do our part to get this over with," she said.
Esconde, who lives with his dad and grandmother, echoed that sentiment.
"I'm trying to be calm," he said. "There's no reason to be panicked over this."
And, as their graduation ceremonies hang in the balance, Hume joked that maybe he shouldn't have forked over money in January for a cap and gown.
"I had procrastinated until then," he said. "I should have procrastinated a little bit longer."
Comment Policy (updated 4/20/2021): Please keep your comments civil. We reserve the right to delete comments or ban users who engage in personal attacks, use an excess of profanity, make verifiably false statements or are otherwise nasty. Comments that contain links must be approved by admin.