Thousands of free diapers supplied to parents a week before they return to college classes
The president of Nevada State University said a diaper program dispels myths about the everyday college student. Many are juggling classes and parenting.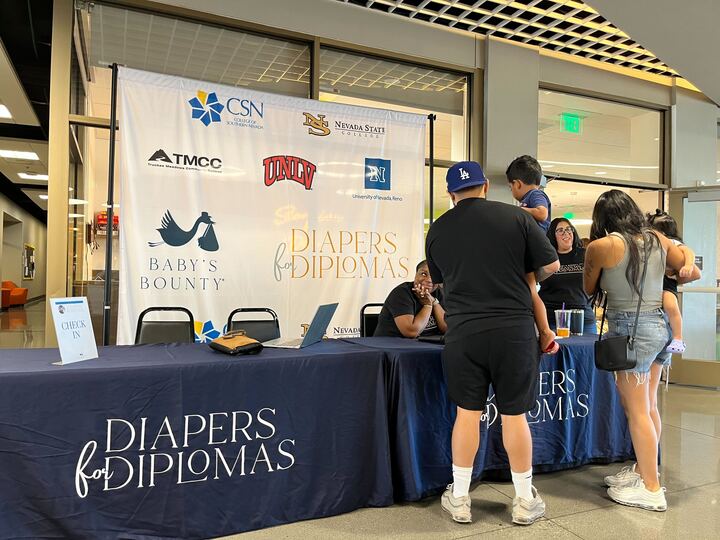 Volunteers for the nonprofit Baby's Bounty Las Vegas cooed at small infants and tiny tots outside of the Nevada State University student center's Scorpion's Den, or student lounge, as families trickled in for the "Diapers for Diplomas" event, each picking up at least six free bundles of diapers.
The Tuesday event, held a week before the school semester begins on Aug. 28, serviced 78 students who are parents. The program, which is also offered at UNLV, University of Nevada Reno and College of Southern Nevada, enrolled more participants at Nevada State University than at either of the other two schools.
The program will supply those who qualify with 200 diapers — newborn to 5T potty training pants — per month per child for a year.
"Everything has increased [in price], and I thought it was really helpful that they are providing diapers for us," said pre-nursing student J'Lynn Carter, 21, who received 200 diapers for her 6-month-old daughter, Malia McDaniel.
After receiving an email about it, Carter said she signed up immediately and shared it with friends.
The nonprofit Baby's Bounty launched its diaper bank program in 2020 after serving families with baby bundles since 2008. One of its initiatives is to end "diaper need" in Southern Nevada, which included helping families during a diaper shortage that followed the pandemic.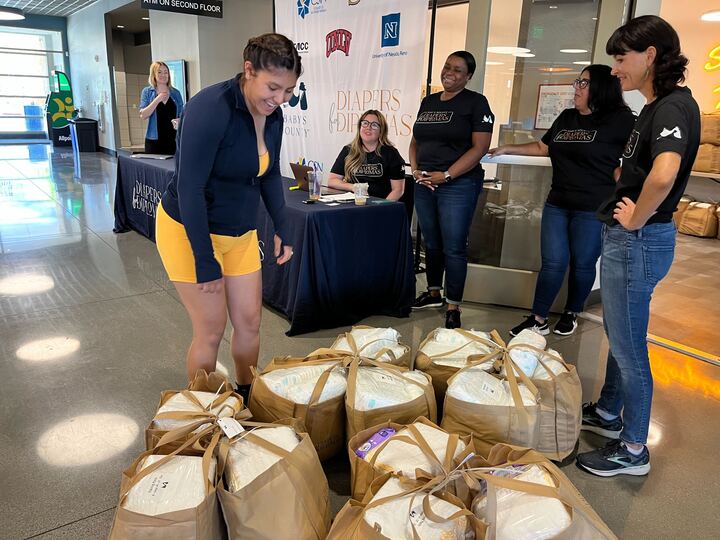 Kelly Maxwell, executive director of Baby's Bounty, said the organization gave away 71,000 diapers on Tuesday.
"There was no consistent type of resource in the state of Nevada [for those in need of diapers] until we launched this in May 2020," she said.
For Nevada State University President DeRionne Pollard, the program does more for students than help their pocketbooks. She said it fosters a greater sense of belonging when students know other people walking around campus are parents too and are experiencing a similar journey while in college.
She said Diapers for Diplomas disrupts "tropes" about the lives of college students. The Institute of Women's Policy Research found that in 2021, 1 in 5 college students were parents, with 53 percent having children younger than 6.
"The narrative in higher ed right now is that they're all 18 to 19 years old, mommy and daddy are sending them off to school, they are going to be securing summer internships … pledge a fraternity or sorority … going to Cabo on spring break," she said. "That is not what the typical college student is."
That is true for business administration student Sarah Gutierrez, 23, who picked up 400 potty training pants for her 1- and 3-year-old sons and was already a client of Baby's Bounty.
She said she is just now getting back on her feet and returning to college after taking a break from school in 2019 to care for her sick father, who recently died.
"My father got very ill," she said. "I was the oldest one in my family, the head of the household, and I pretty much had to take over the whole responsibility."
Gutierrez said she thinks many students will take advantage of the supplies, stating that it gives those who need it "one less thing to worry about."
Maxwell said students will save at least $1,200 a year with the program.
Senior Maddie Munns, 23, a pre-nursing student with two sons, ages 2 and 3, said the program was "super helpful," especially because she had to stop working last semester to solely focus on finishing her program successfully.
Munns said the program makes her feel supported by the university — "in and out of school."
"It [became] all too much, to do full-time nursing [classes] and work," she said. "So [the program] is very helpful in that regard because diapers are expensive."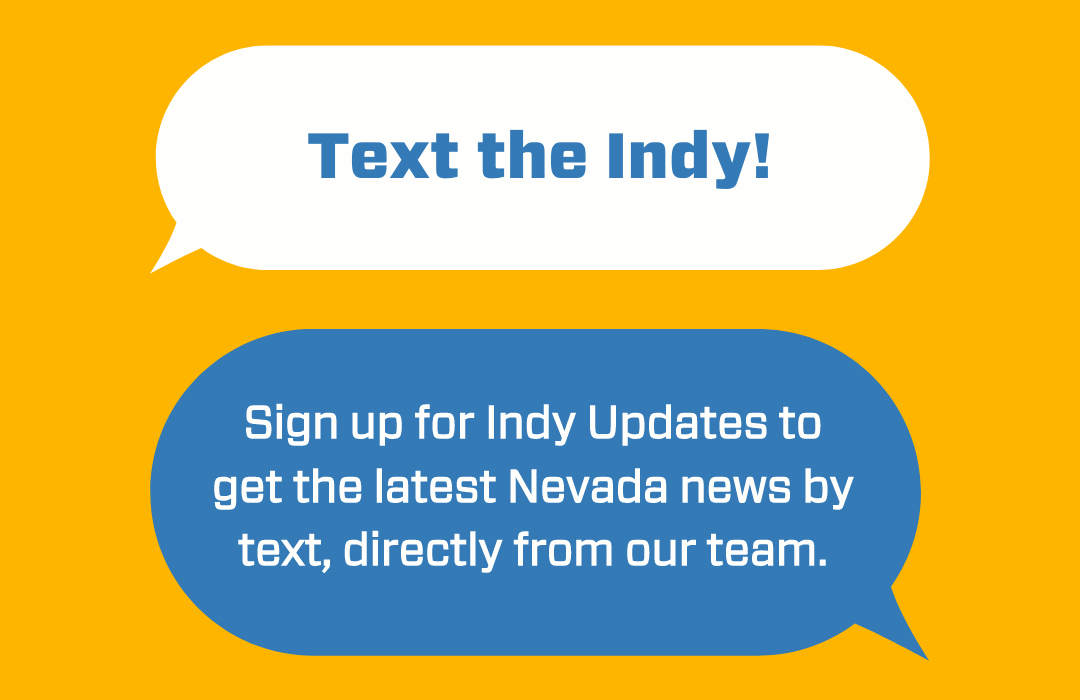 Featured Videos