Through Resorts World agreement, Hilton Hotels re-establishes Las Vegas presence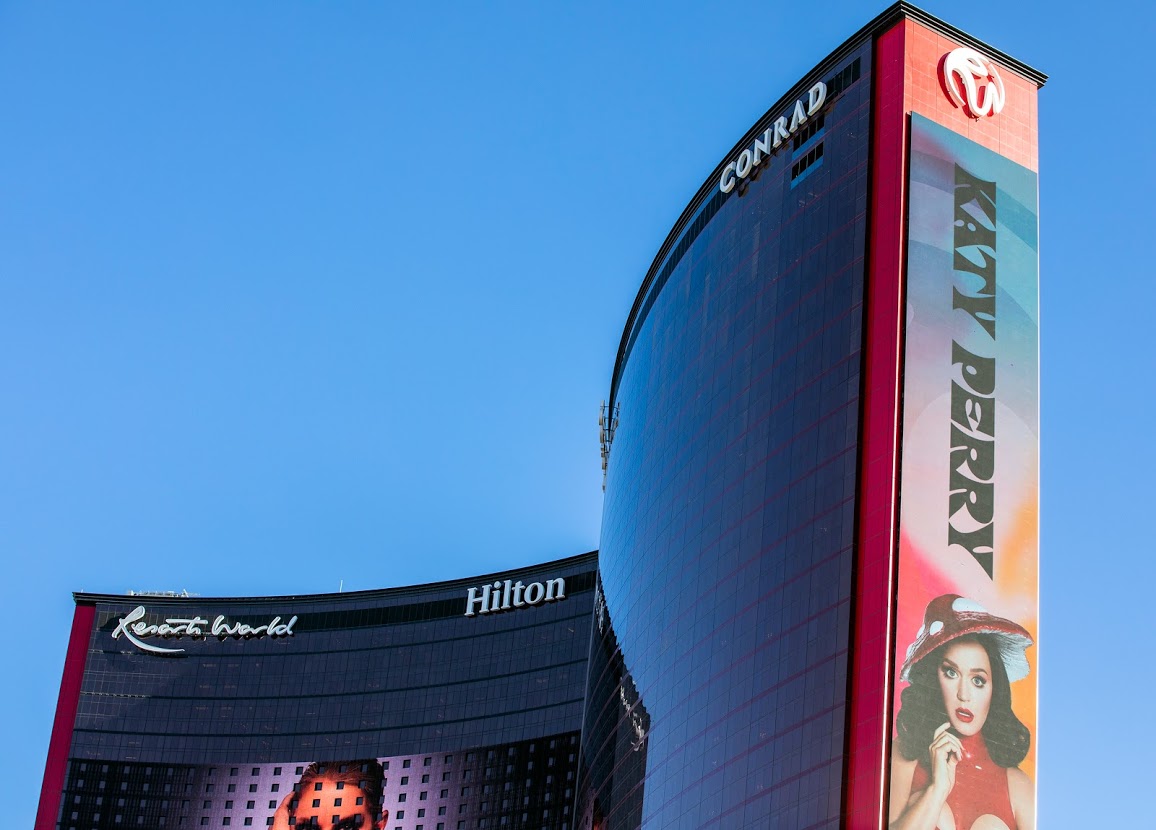 Ahead of the busy July 4th holiday, Hilton Hotels Corp. will have nearly 5,400 rooms and suites available to customers on or near the Las Vegas Strip. And the company didn't pay millions of dollars to build the accommodations.
Through partnership agreements at Resorts World Las Vegas and Virgin Hotels Las Vegas, and a management agreement at CityCenter's Waldorf Astoria, Hilton brought several of its best-known worldwide brands – and the Hilton name – back to Las Vegas.
The Hilton product was synonymous with the gaming destination for more than 40 years through the Las Vegas Hilton. The company sold the 3,000-room hotel-casino in 2012 and the property is now known as Westgate Las Vegas.
"That resort, through Hilton's ownership, helped legitimize Las Vegas as a place for corporate investment," said UNLV history professor Michael Green. He considered the acquisition in 1971 "a crucial moment in Las Vegas history" because law enforcement and Nevada gaming regulators at the time were ending organized crime's control of the Strip.
Green suggested that Hilton's attachment to the 3,500-room, $4.3 billion Resorts World Las Vegas is coming at another opportune moment. The opening could send a green light to worldwide travelers that the destination is in recovery following 15 months of shutdowns and operating restrictions due to the COVID-19 pandemic.
"There is a certain irony to the timing," Green said.
Through a franchise agreement, Resorts World is utilizing the Hilton brand, expertise, technology and the Hilton Honors program, a worldwide database of 115 million active users, to attract visitors to the first large scale integrated resort to open on the Strip since 2010. All of Resorts World's rooms are in the Hilton system.
In a symbolic gesture to the partnership, Malaysia-based Genting Berhad – Resorts World's developer – added the Hilton name and the company's high-end Conrad brand to the Strip property's 57-story towers. Crockfords, a European casino brand owned by Genting, is also named atop the building. Crockfords is paired with Hilton's LXR Hotels, an ultra- luxury product.
Resorts World Las Vegas President Scott Sibella said the brands' placement alongside the property's rooftop insignia added credibility to the destination.
"It's a resort complex," Sibella said. "When you're here, you're at Resorts World and they are part of our complex. We love the brands."
The agreement with Hilton is an expedited way to fill the hotel rooms with guests. Genting's seven integrated Resorts World properties have a combined 10,500 rooms but are primarily located in Asia. Resorts World Catskills in upstate New York has 332 rooms while a 400-room Hyatt Hotel attached to Resorts World New York City at the Aqueduct Raceway opens this summer.
Access to Resort World's Asian customer base won't happen until international airline travel to the U.S. fully reopens.
The Resort World customer database, while significant, doesn't have the reach provided by the Hilton system.
Sibella is pleased with the Hilton relationship, saying the Las Vegas property is nearly sold out for 4th of July with "the highest room rates on the Strip," between $400 and $500 a night.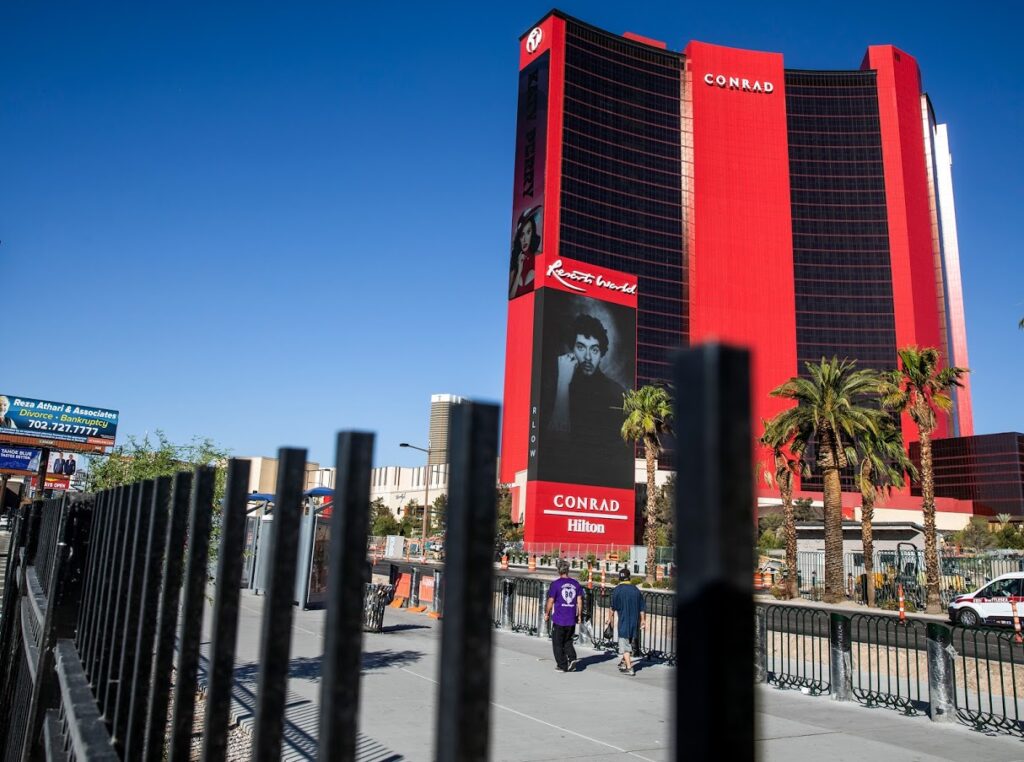 'A sought-after destination'
The Hilton presence remained in Southern Nevada following the Las Vegas Hilton sale through smaller brands, such as Homewood Suites, Hampton Inns and Garden Inns that dot the resort corridor and the Las Vegas Valley. Two Hilton-operated timeshare/vacation ownership properties are also on the Strip.
However, that wasn't enough for the company, even with nearly 6,500 hotel properties across 119 countries and territories.
Hilton Hotels Executive Vice President Danny Hughes said, "Las Vegas is one of the most iconic destinations in the world." Hughes, who has been with Hilton for 34 years, added that the company has been presented with many proposals over the years to come back to Las Vegas, but Resorts World "was an opportunity worthy of this effort."
Hilton views Las Vegas as a multiple-use destination for its customer loyalty program.
"Someone might seek a luxury experience like Waldorf, or he's staying at a Hampton Inn because he's taking his kids to a travel baseball game," Hughes said. "Our strategy for Vegas views it as one of the most sought-after destinations."
The 88-acre Resorts World site and hotel component presented Hilton with a resort campus larger than the former Las Vegas Hilton.
The two towers will be separately branded. Las Vegas Hilton at Resorts World will cater to the tour and travel and convention consumers, offering 1,774 rooms and suites. Conrad Las Vegas at Resorts World has 1,496 rooms and suites. Conrad is Hilton's upscale international brand that has eight locations in the U.S. The Resorts World tower is considered Hilton's largest Conrad property in the chain.
Atop the Conrad tower is Crockfords Las Vegas, LXR Hotel, which has 236 rooms and suites and will be associated with the Crockfords casino inside Resorts World's 117,000-square-foot gaming space. LXR Hotels & Resorts is considered Hilton's newest luxury brand.
"Crockfords is not just a casino. It's a high-end brand, and we're excited to introduce it in Las Vegas," Sibella said.
Hilton quietly re-established itself in Las Vegas in 2018 when a Southern California real estate investor bought the 389-room Mandarin Oriental at CityCenter. The group partnered with Hilton to convert the non-gaming property into Waldorf Astoria Las Vegas. Because of the "importance of the brand," Hughes said Hilton decided to manage the resort.
In March, Hilton added the 1,500 rooms at Virgin Hotels Las Vegas to its Curio Collection, a global portfolio of nearly 100 properties, such as the Hotel Del Coronado in San Diego, Martinique New York on Broadway and Sable at Navy Pier in Chicago.
"What was unique about this deal is we're competing alongside a well-known operator (Virgin Resorts) in the same building," Hughes said. Hilton is also managing its own reservation process at the off-Strip property.
At Resorts World, Hilton will provide a team to assist the property staff through the opening. Ultimately, all hotel rooms and suites will be overseen by Resorts World employees. The property will utilize Hilton's technology, including a virtual room key system.
"Hilton has some cool features for the guest," Sibella said. "They have been great partners to work with."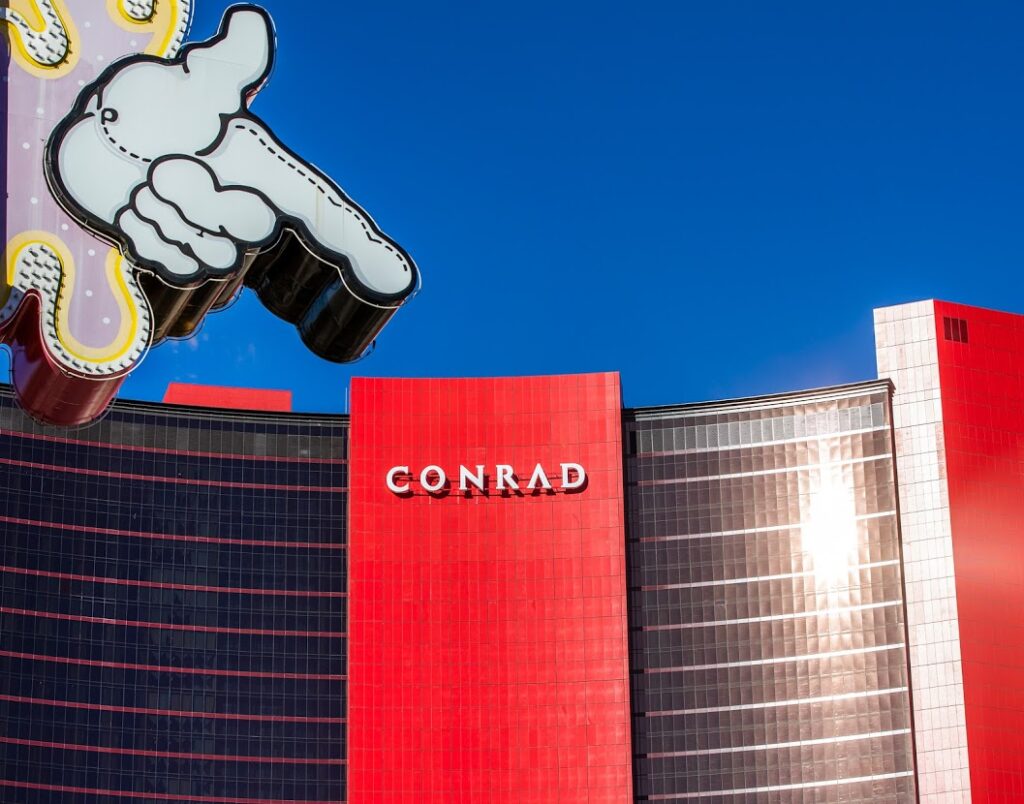 Deal with Resorts World serves a purpose
Patrick Scholes, who follows the lodging and hotel industry for Truist Securities, said the operating model between Resorts World and Hilton is not unique, especially in larger convention cities.
"It works well in a sense for both customers and hotel operators," Scholes said. "It's still kind of a niche concept. It allows the customer to choose different price points that fit their personal budget. That's important for convention goers."
Resorts World is located across the Strip from the West Hall of the Las Vegas Convention Center and operates 250,000 square feet of its own meeting space. The property is scheduled by late August to be the first Strip resort added to the Convention Center's underground Loop transportation system that utilizes Tesla vehicles to transport convention and tradeshow attendees.
Macquarie Securities gaming analyst Chad Beynon, who also follows the lodging sector, said the 3,500 rooms at Resorts World "isn't going to move the needle" for a company the size of Hilton, which had more than 1.02 million rooms worldwide at the end of 2020.
But the Hilton's partnerships in Las Vegas serve an important purpose for Hilton's rewards program members.
"It's all about earning and burning your points," Beynon said. "Business travelers might earn all these Hilton points all over the country, but then they want to use them in places like Vegas, and Florida and Hawaii."
For Resorts World, Beynon said acquiring customers through Hilton reduces the fees paid to online hotel booking sites, often referred to as OTA fees.
For Hilton, Beynon said the partnerships in Las Vegas allows the company to grow its luxury product.
"Hilton has been more of a mid-to-upper scale company," Beynon said. "Utilizing luxury brands such as Waldorf, Conrad and some of the soft brands like LXR is a great way for them to grow that (segment)."
Hughes said Hilton would continue to look at opportunities in Las Vegas, even with 5,400 Strip corridor rooms and suites within the portfolio.
"We would want to make sure we weren't diluting an existing partner," Hughes said. "It would only make sense if it were a new customer base we could go after."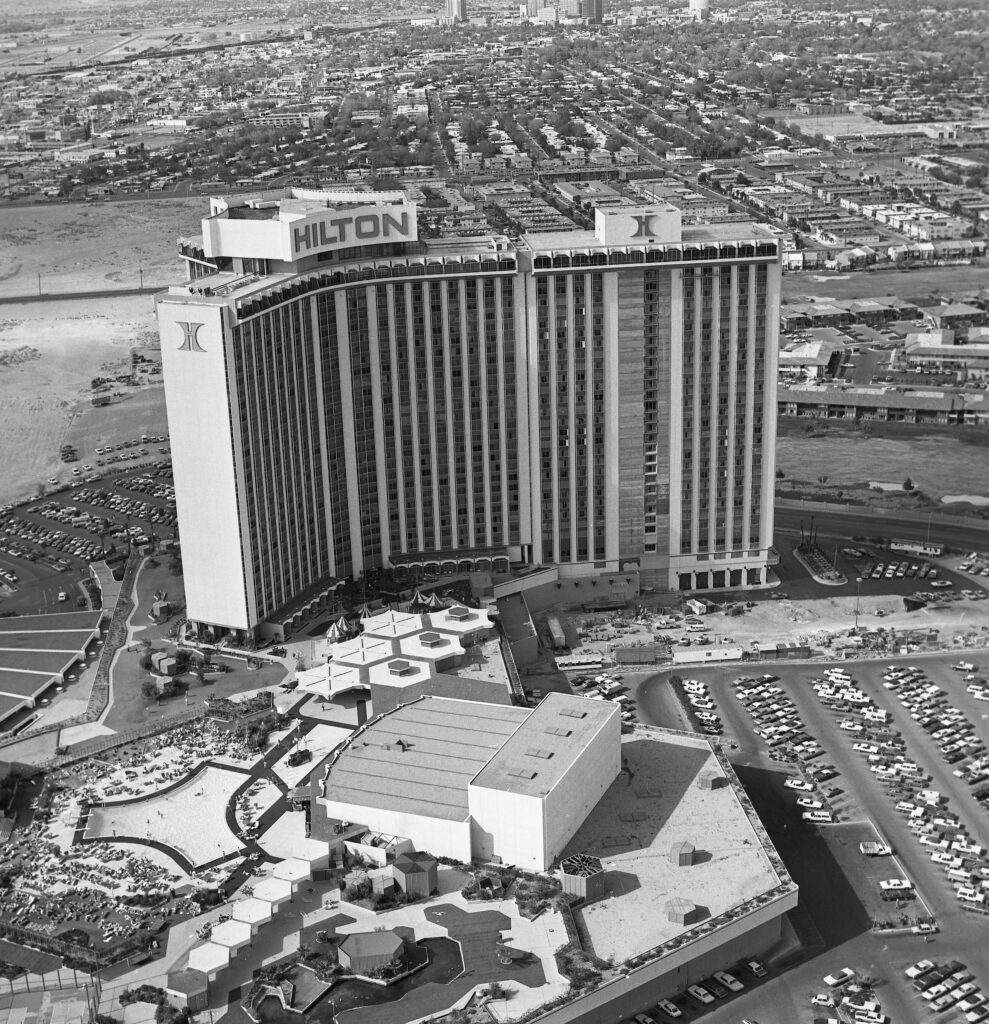 Las Vegas Hilton's history
UNLV's Green said the Las Vegas Hilton was one of the most profitable hotels in the entire Hilton chain during the property's heyday. It was the first casino to add a large sports betting facility, which still carries the "Super Book" name.
The property served as the location for many historic non-gaming events.
Singer Elvis Presley headlined in the showroom up until his death in 1977. The Las Vegas Hilton Pavilion hosted numerous championship fights, including the 1978 world heavyweight title victory by Leon Spinks over Muhammad Ali, which is considered one of boxing's biggest upsets.
Green noted Resorts World Las Vegas sits on the location of the former Stardust, which was considered a mob-run casino until Boyd Gaming took over the property.
"The site has a great history," Green said. "Maybe it's a way Hilton has come full circle."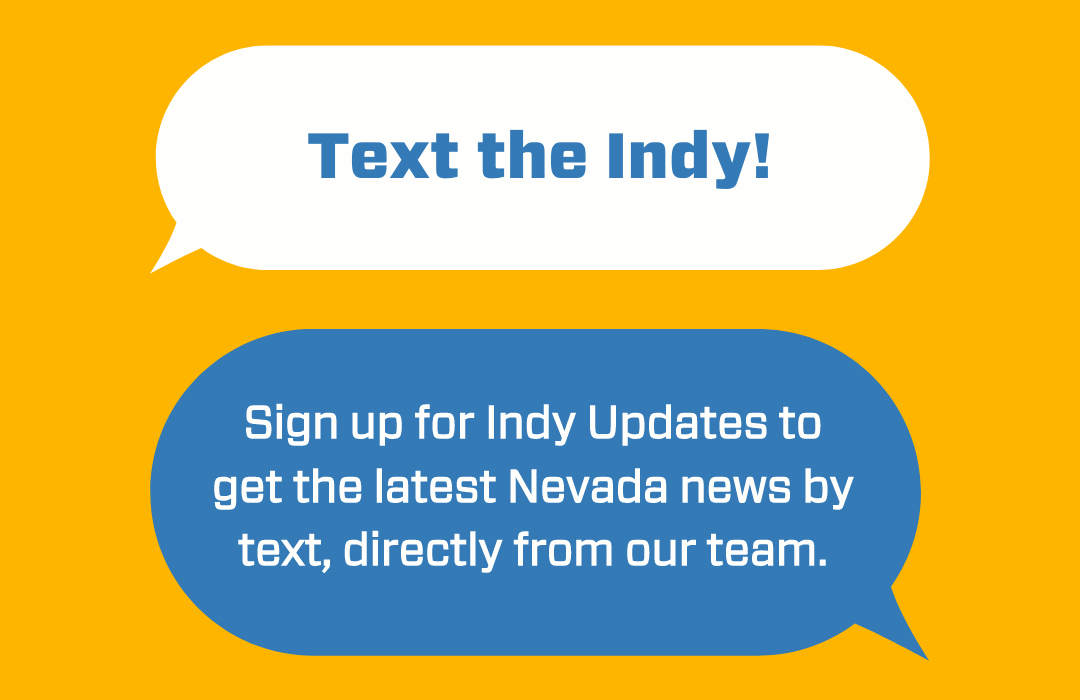 Featured Videos