Shoppers enter Cardenas Market during the first day of early voting on Saturday, May 26, 2018. (Jeff Scheid/The Nevada Independent)
Through the lens: Scenes from the primary campaign trail
The madness begins a year out as the first candidates throw their names into the ring. As the months unfold, more join the fray and announce their candidacies for local, statewide or federal offices. Then it's all about drumming up dollars to pay for those attack ads; knocking on doors to turn out the base; and repeating their favored campaign lines in any public venue. Welcome to an election year — a misleading term given the pomp and circumstance that begins well before the calendar hits Jan. 1.
A heated gubernatorial race, some crowded congressional battles and a big underlying question — will people pack the polls in protest of President Trump? — have made Nevada's primary races a riveting show. And it's only just begun.
But before the craziness intensifies heading into the November general election, here's a look back at the first half of the cycle. Nevada Independent photographer Jeff Scheid captured scenes from the primary campaign trail.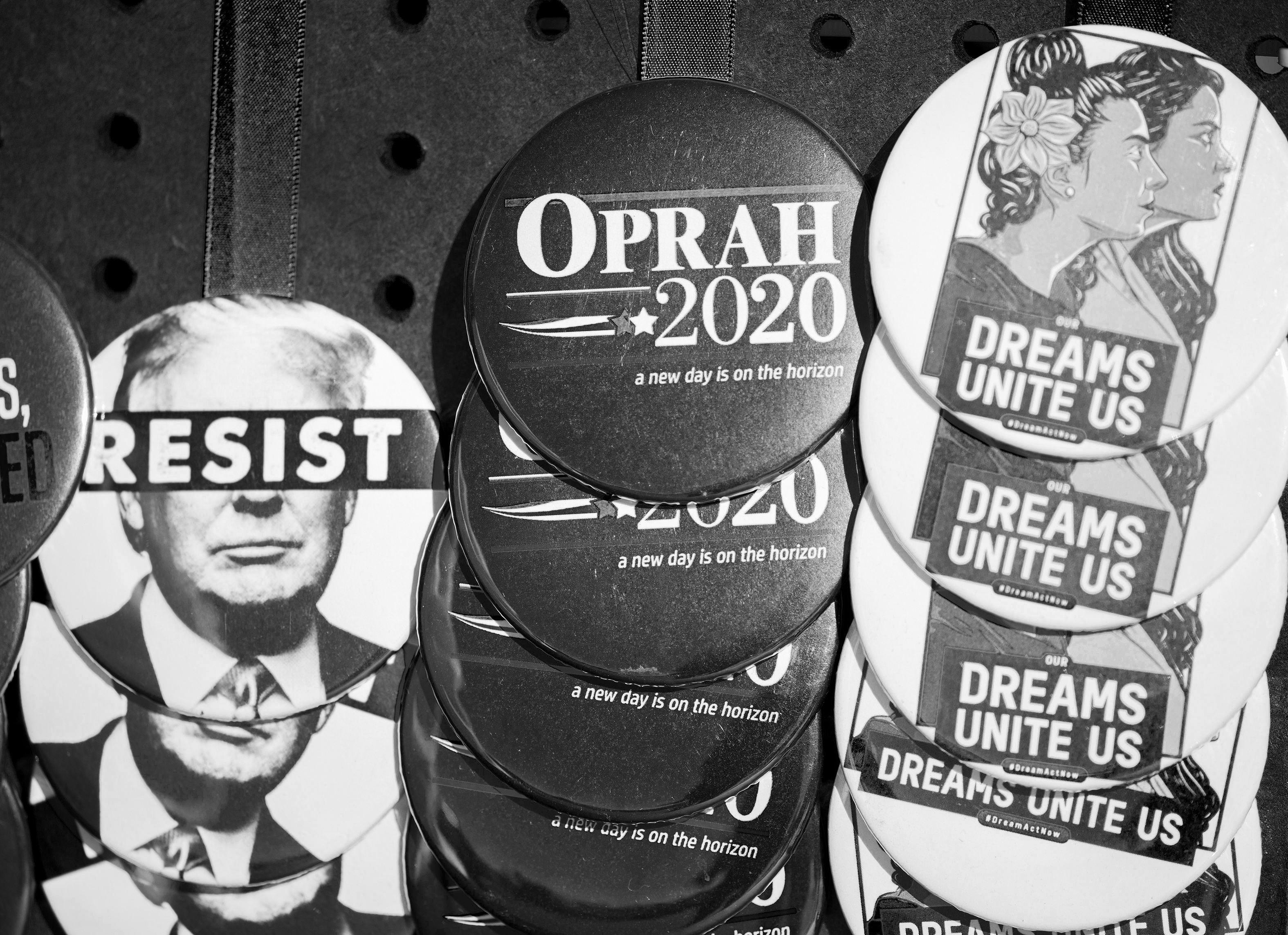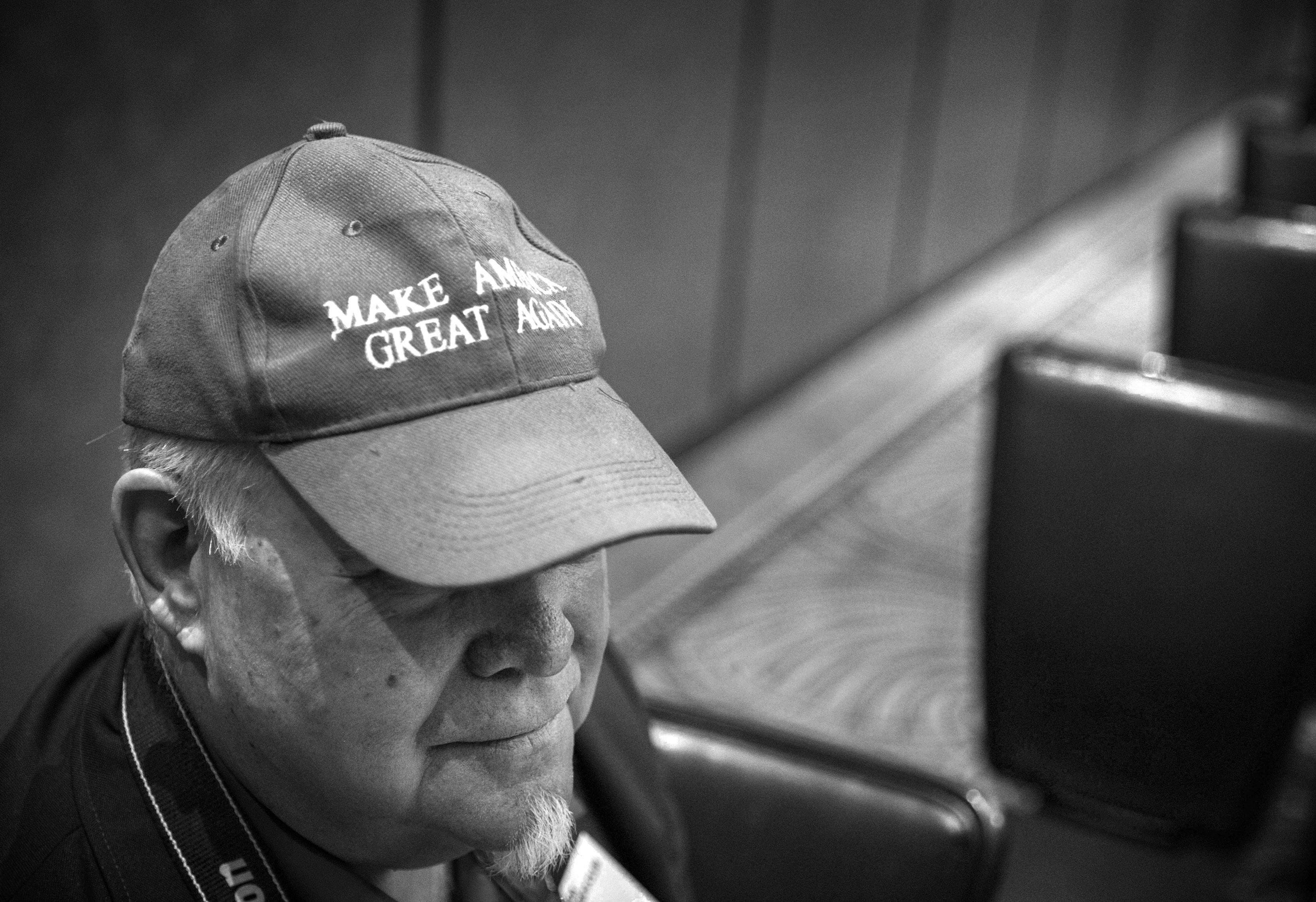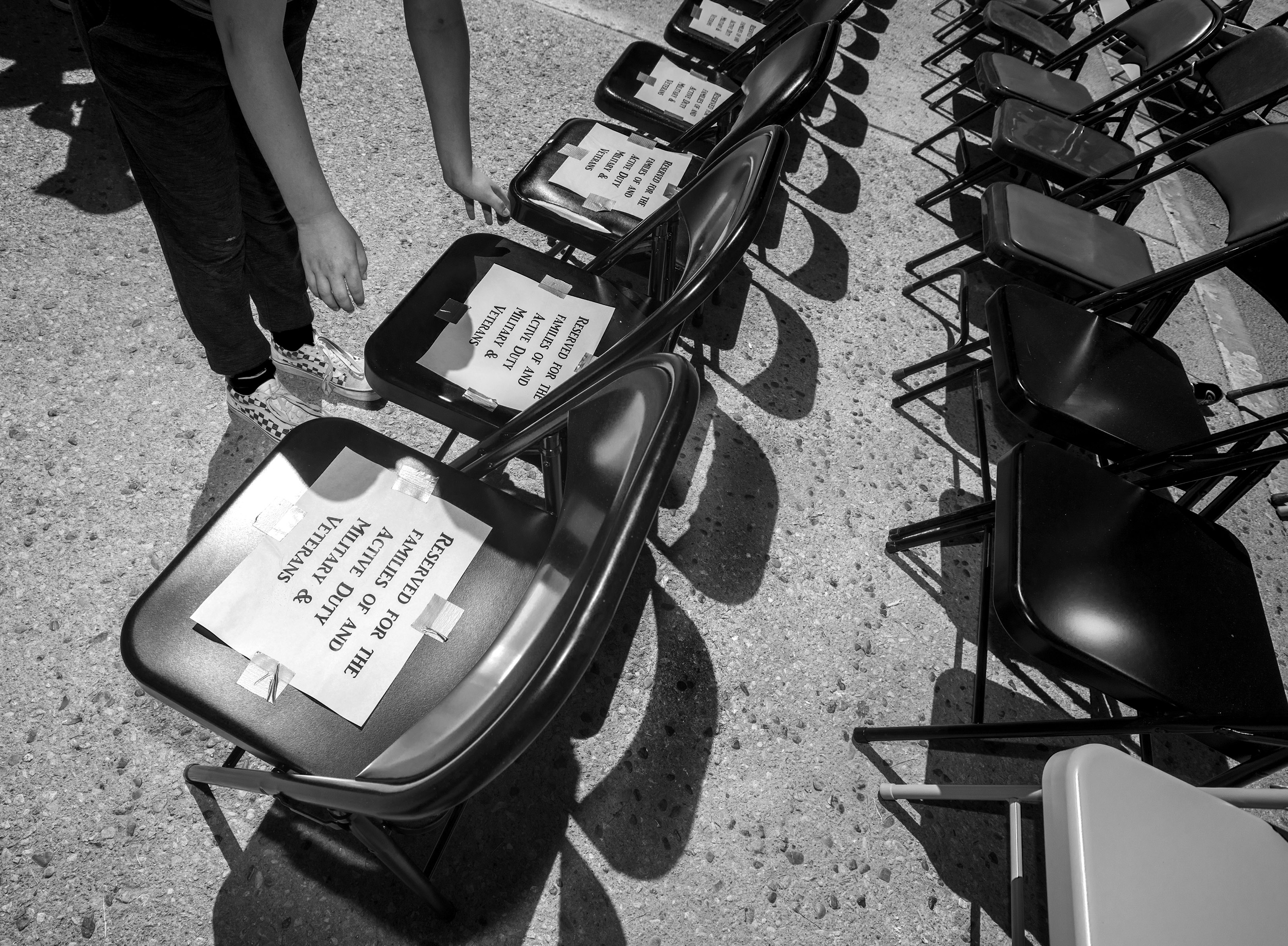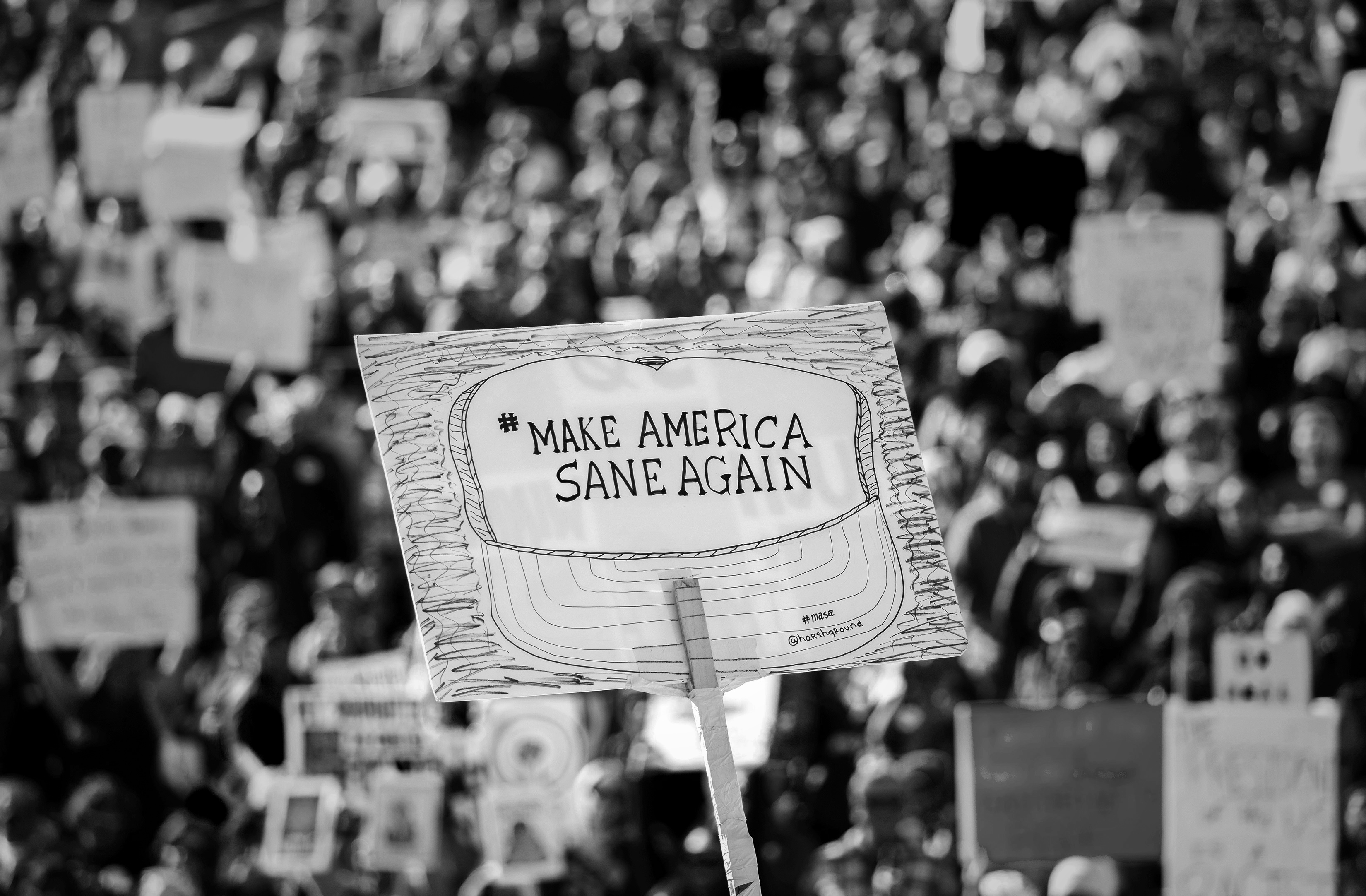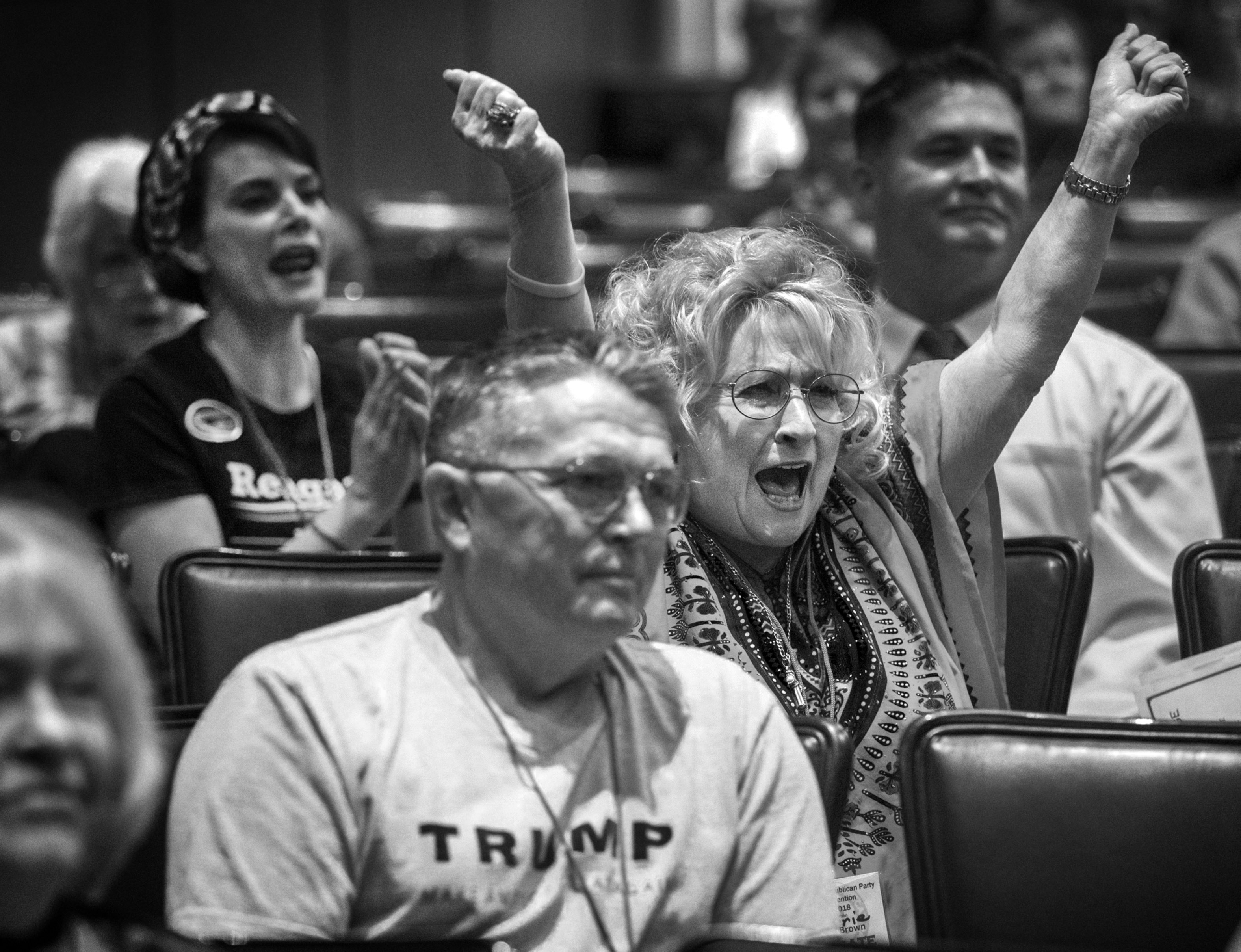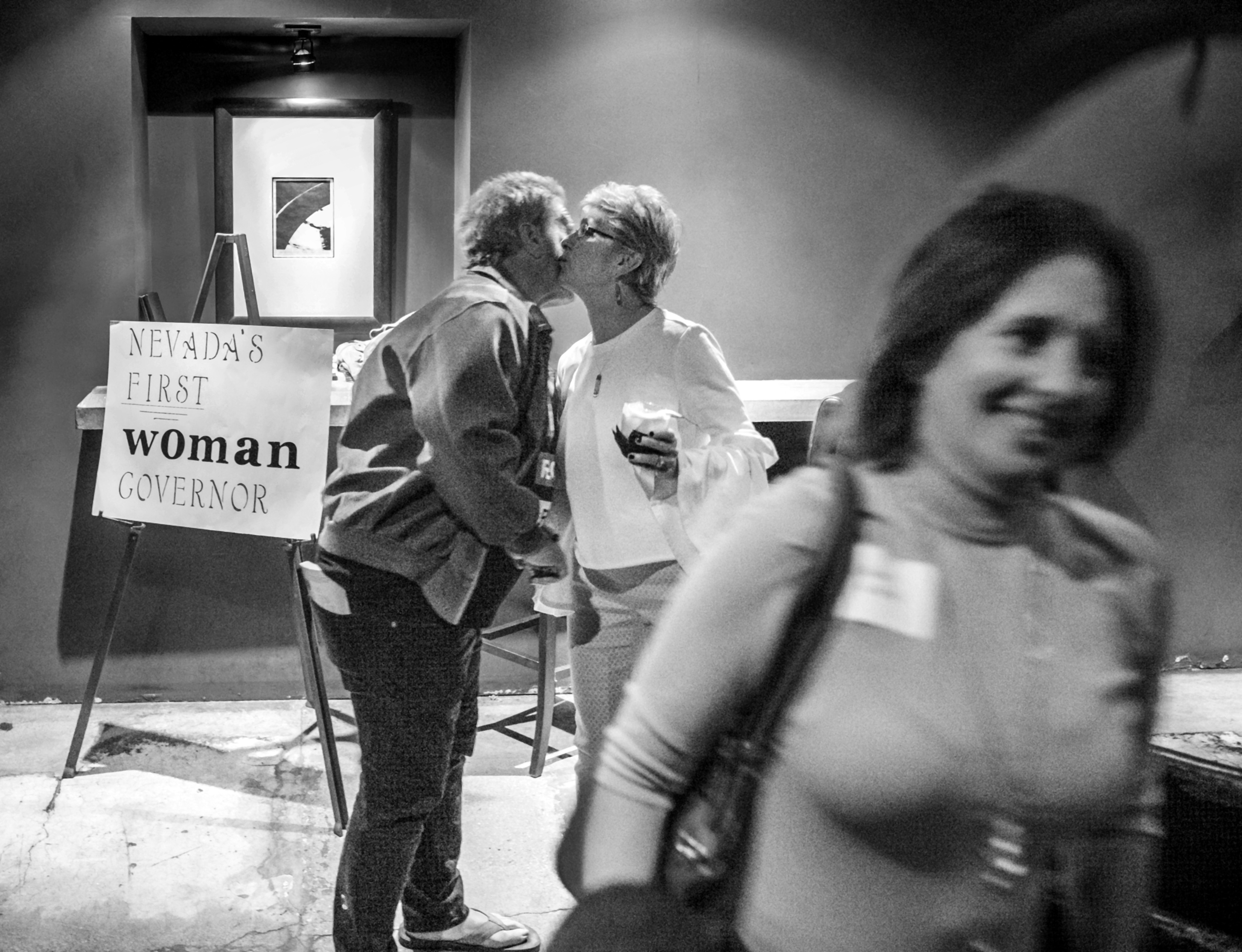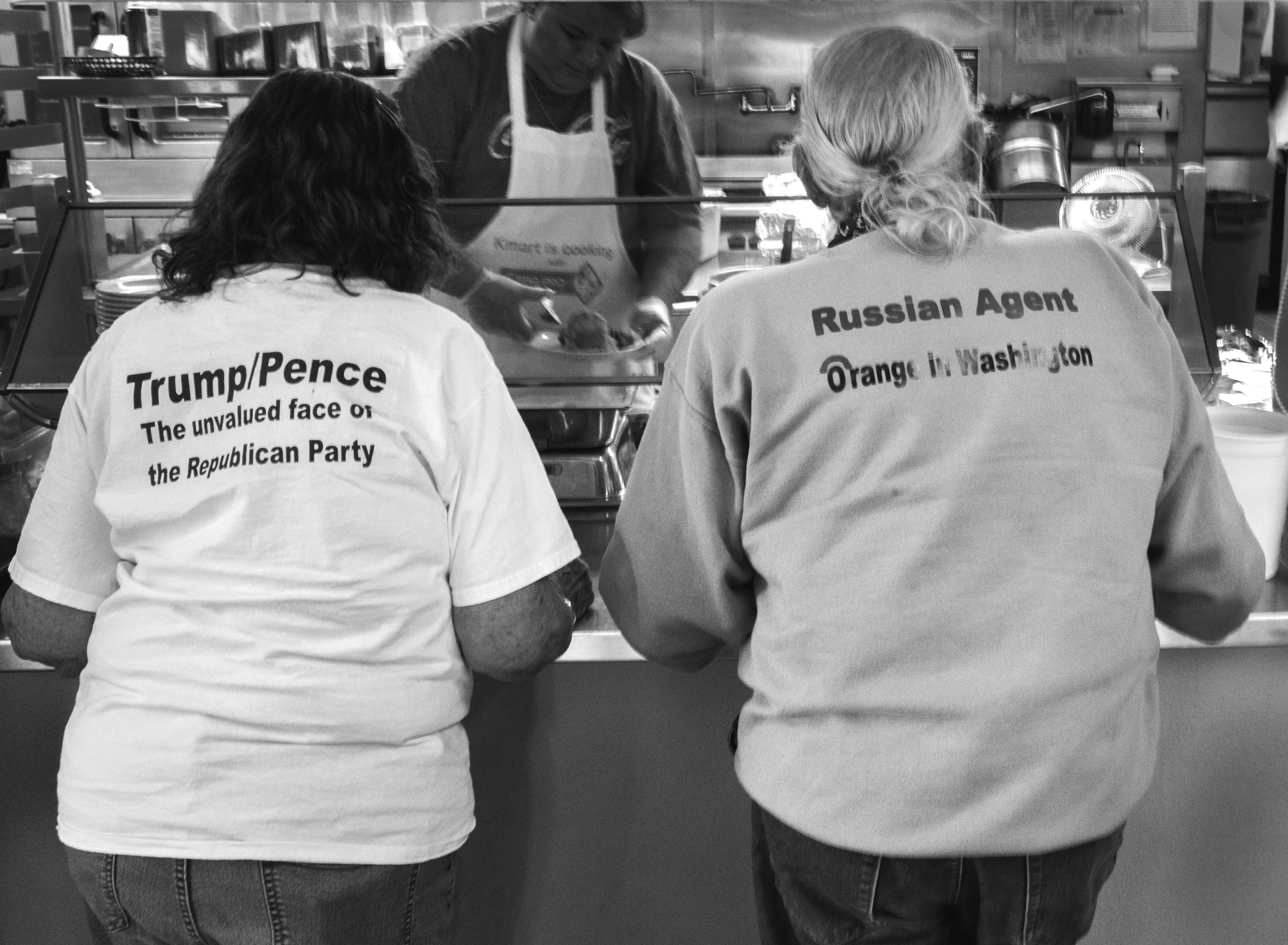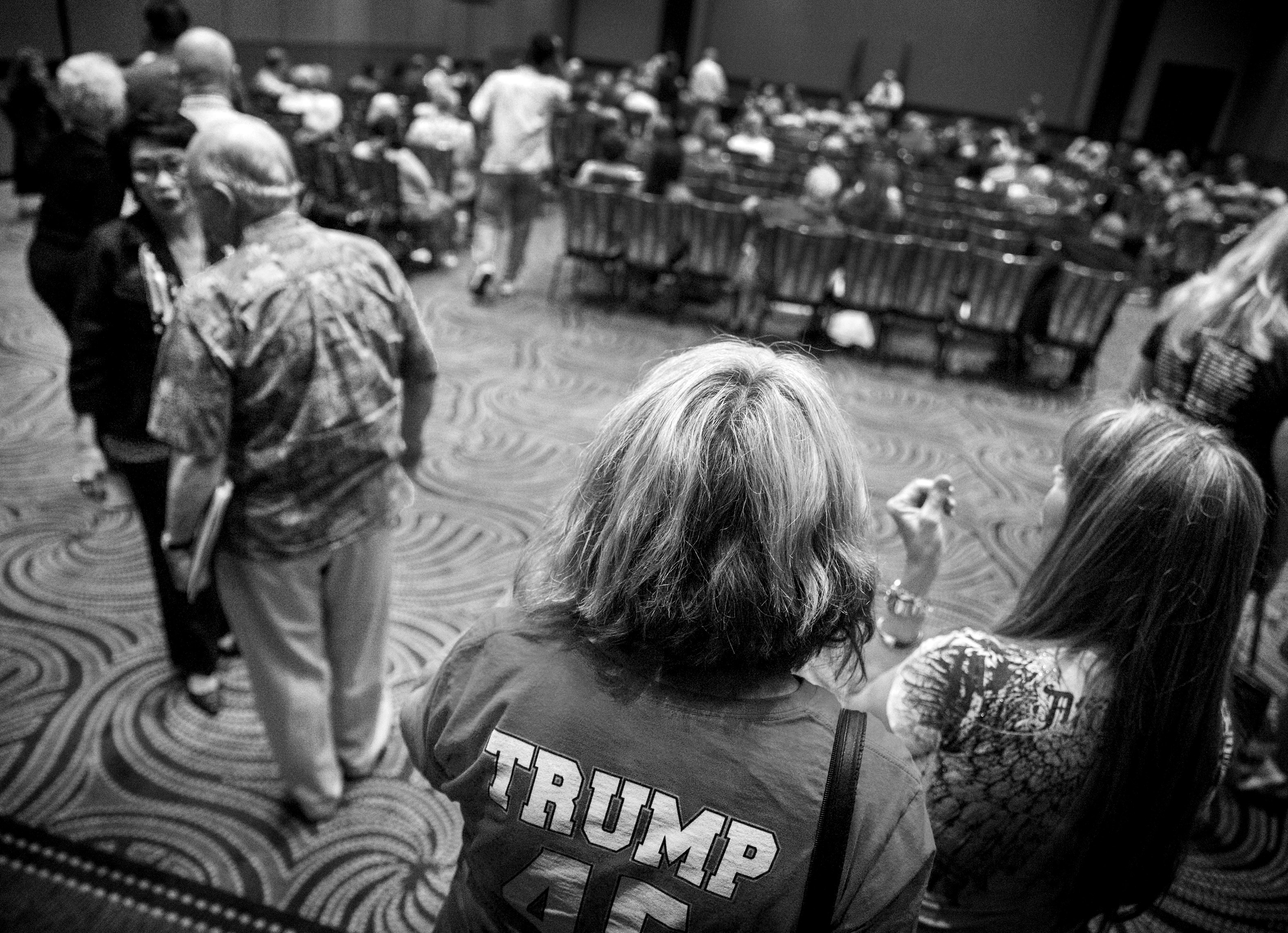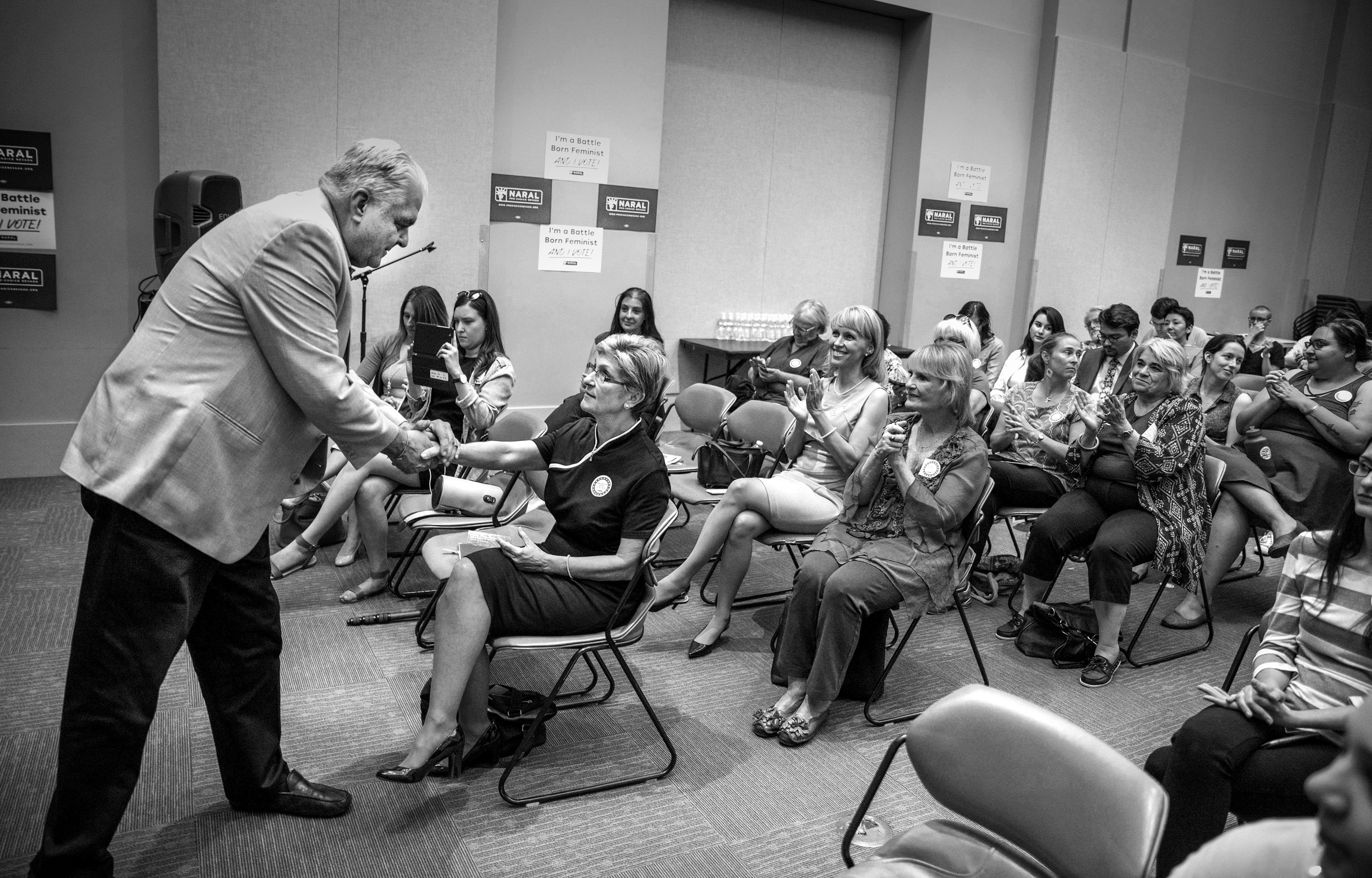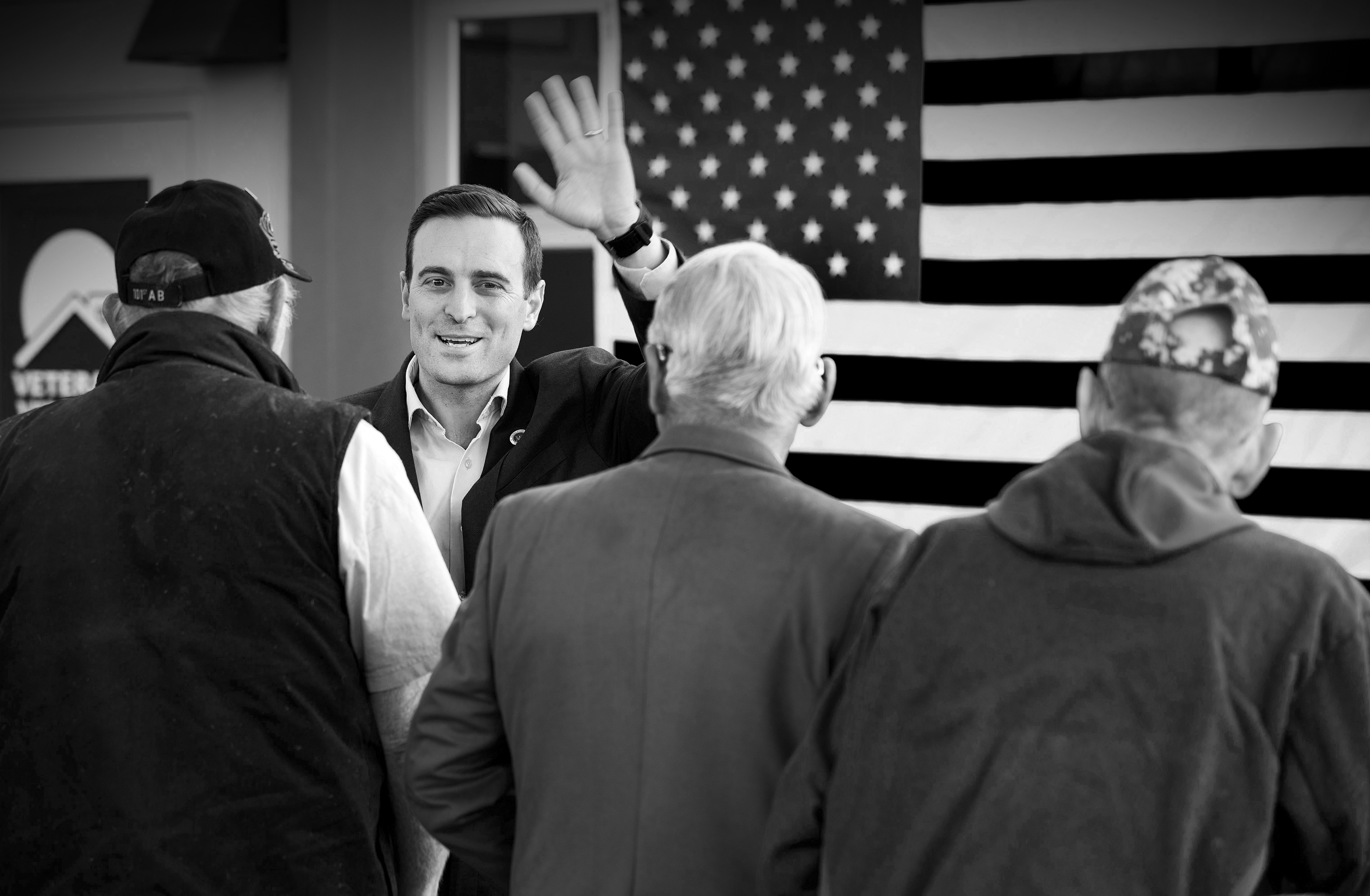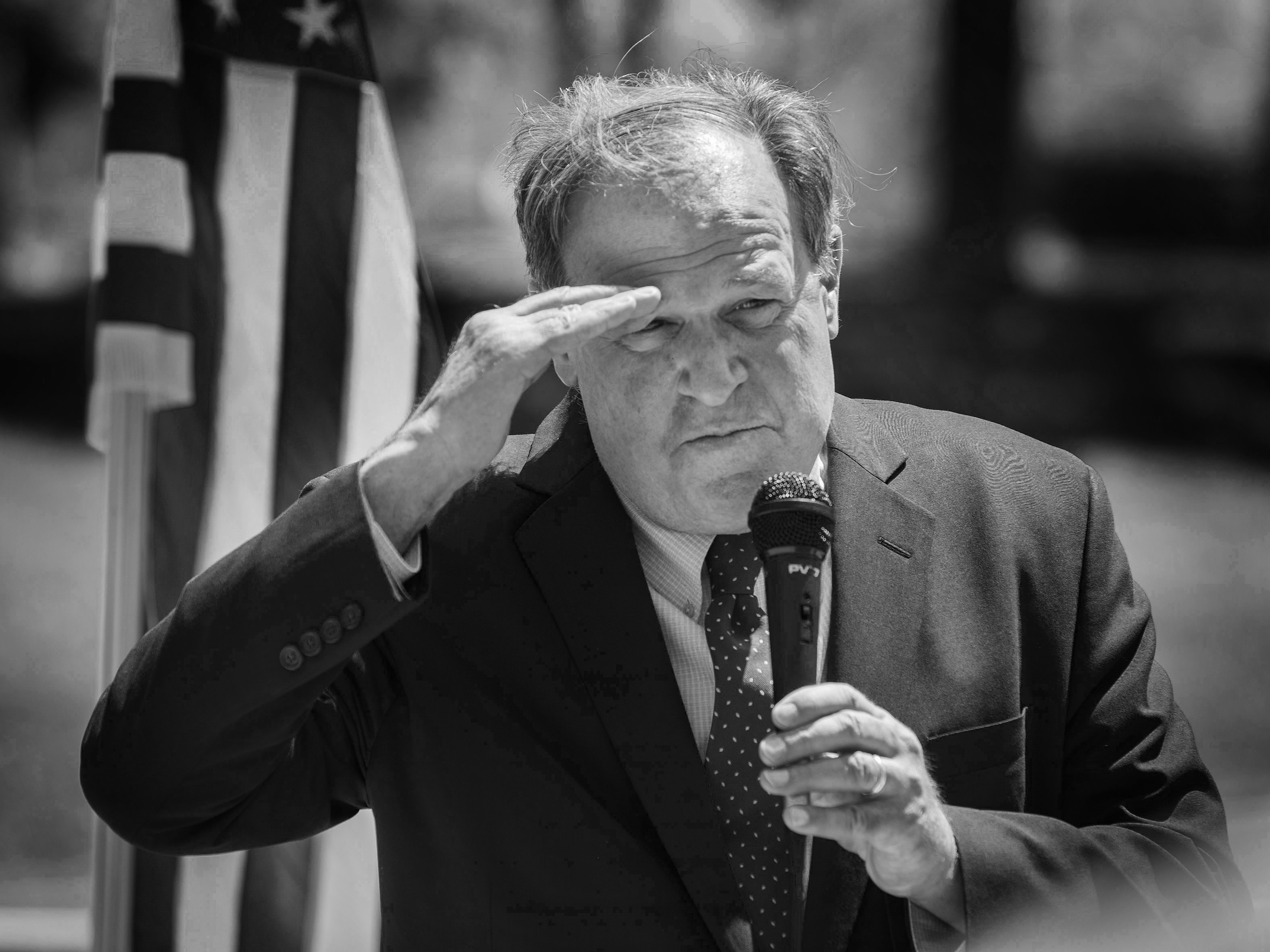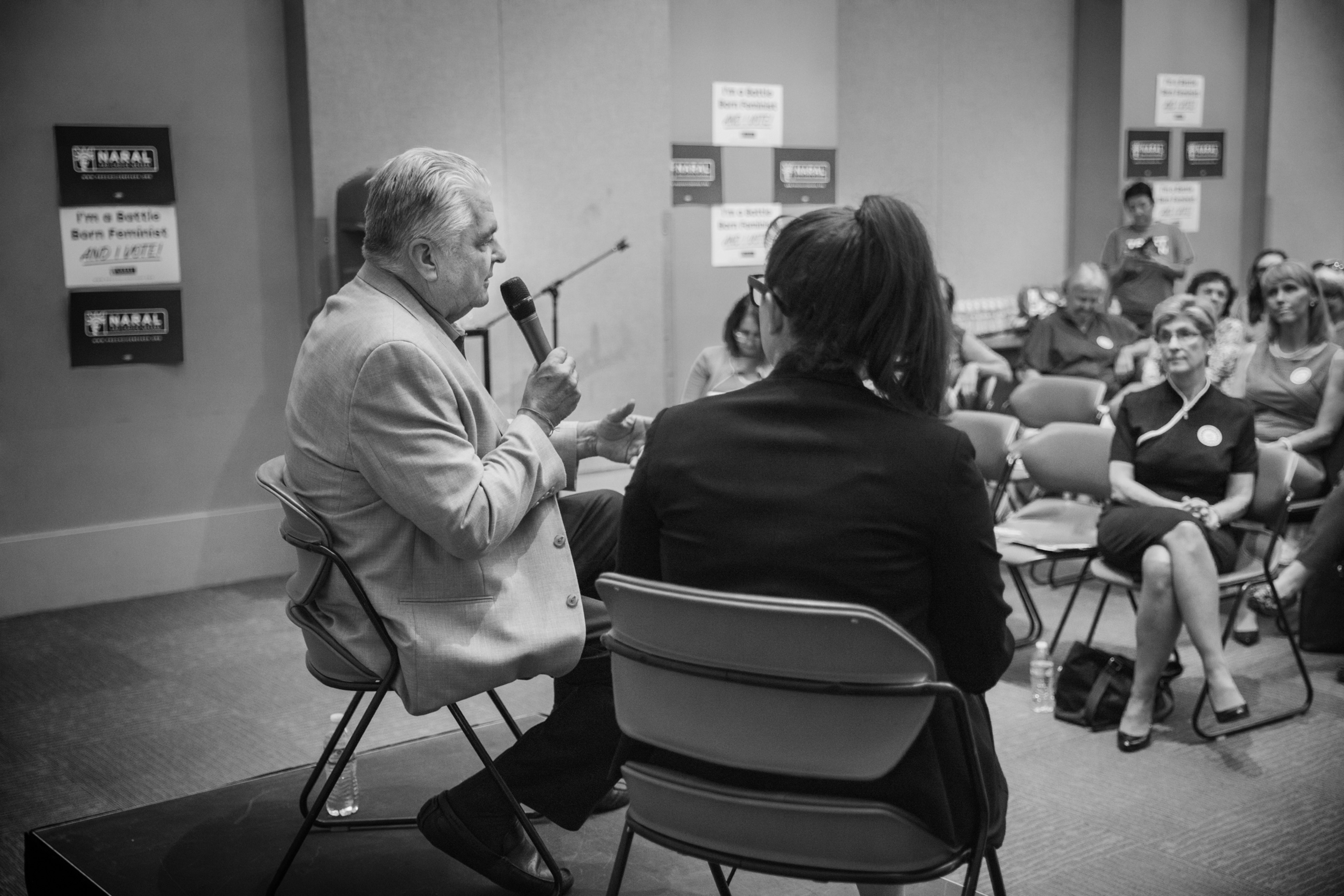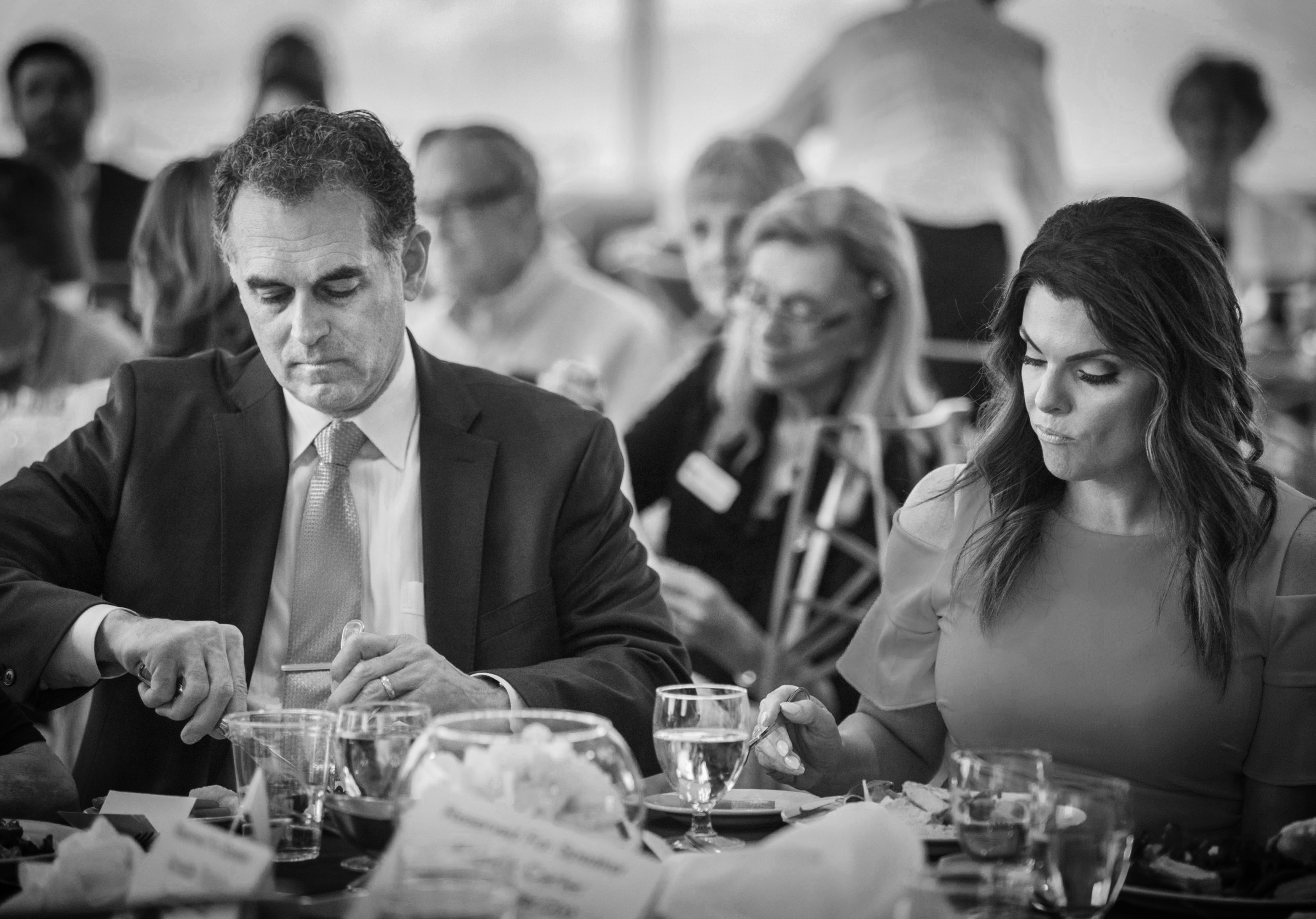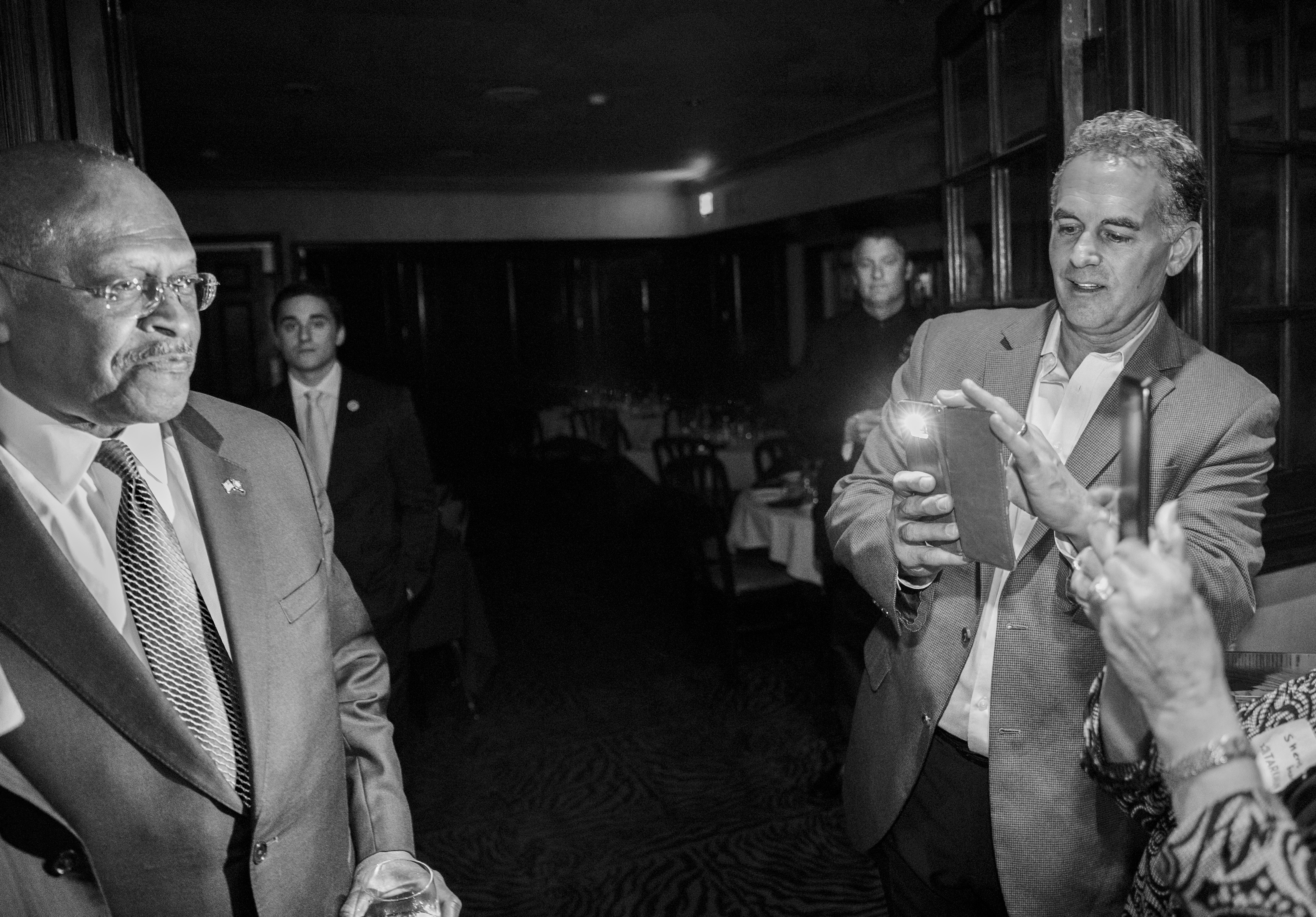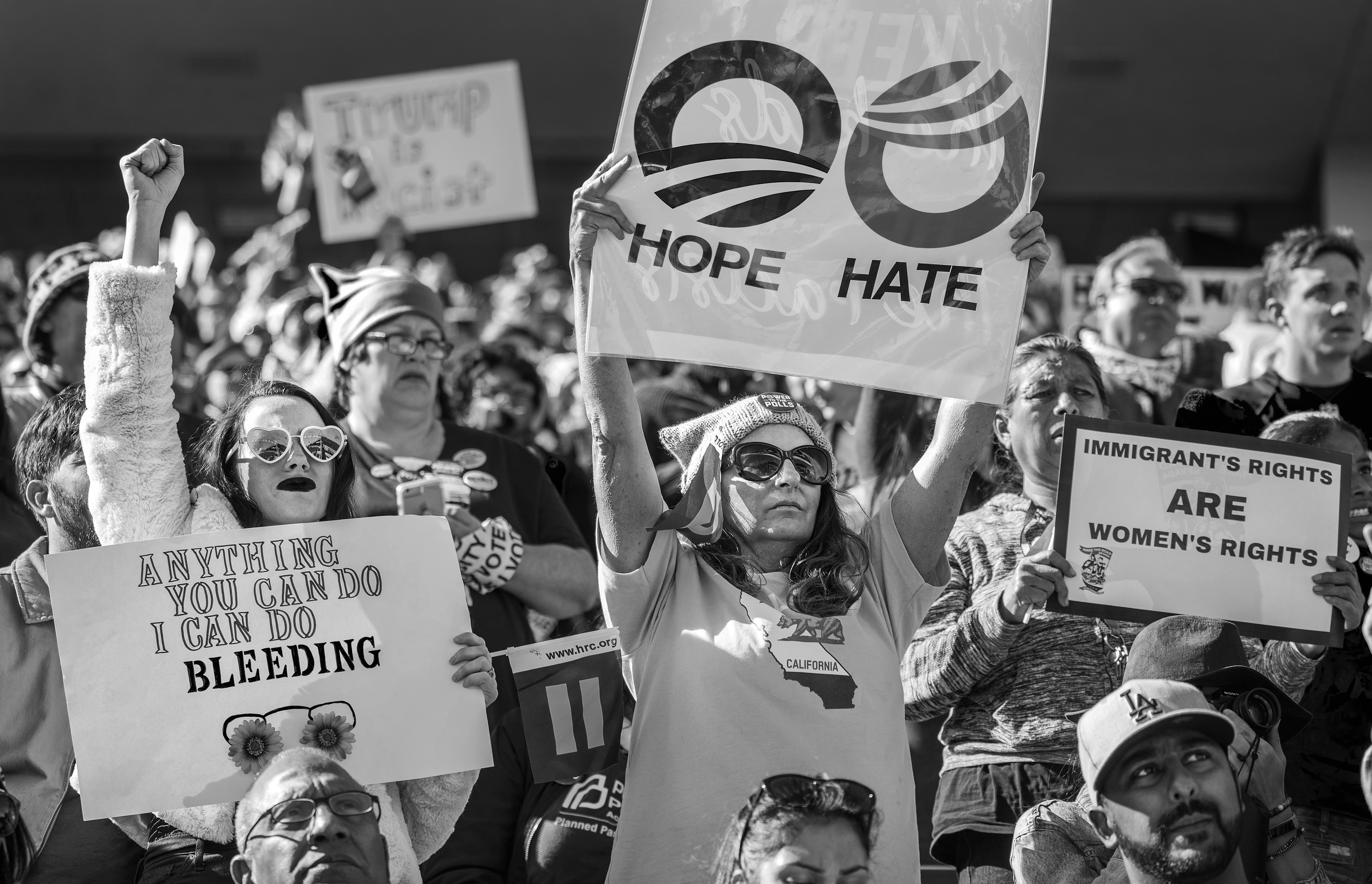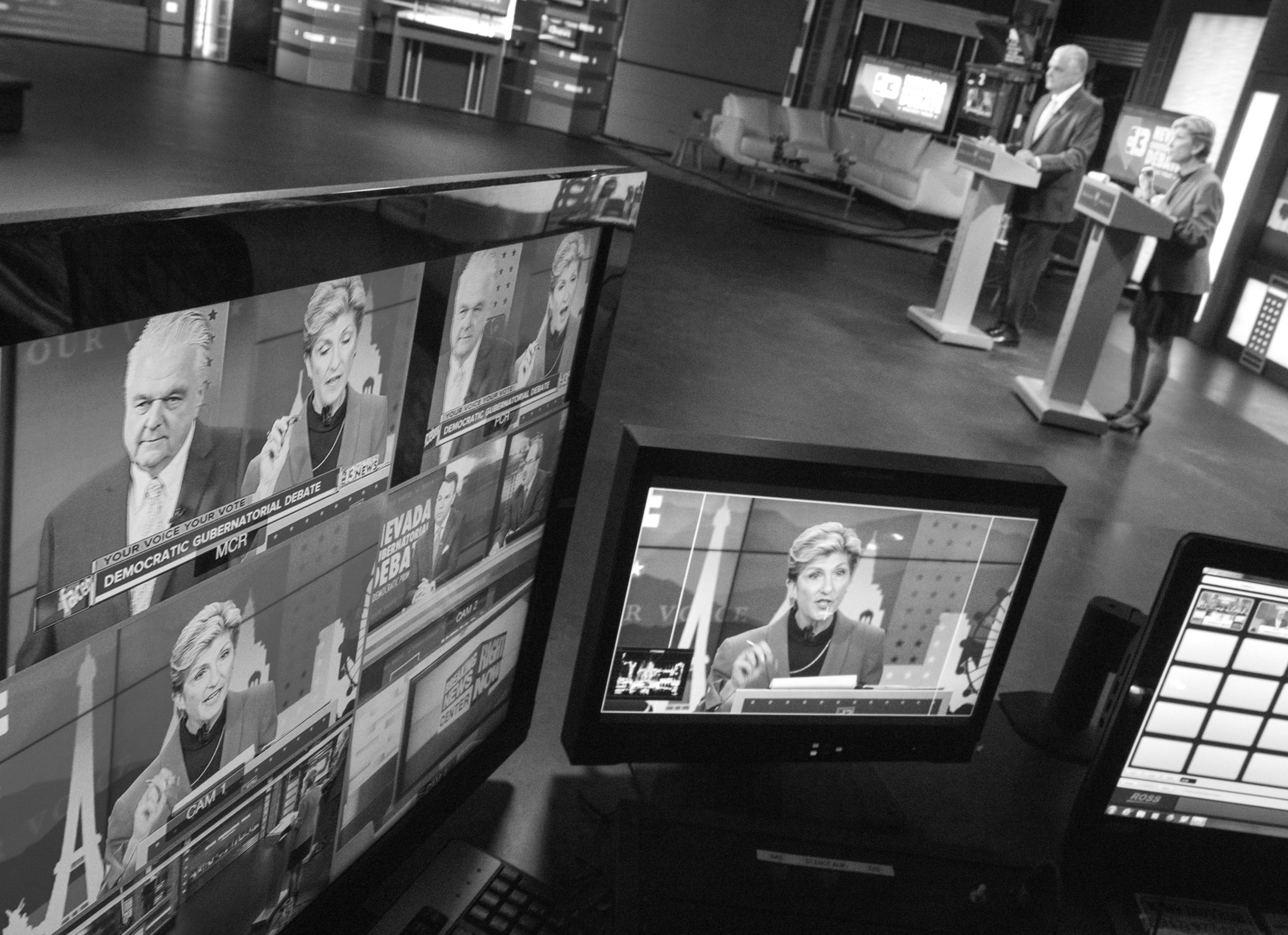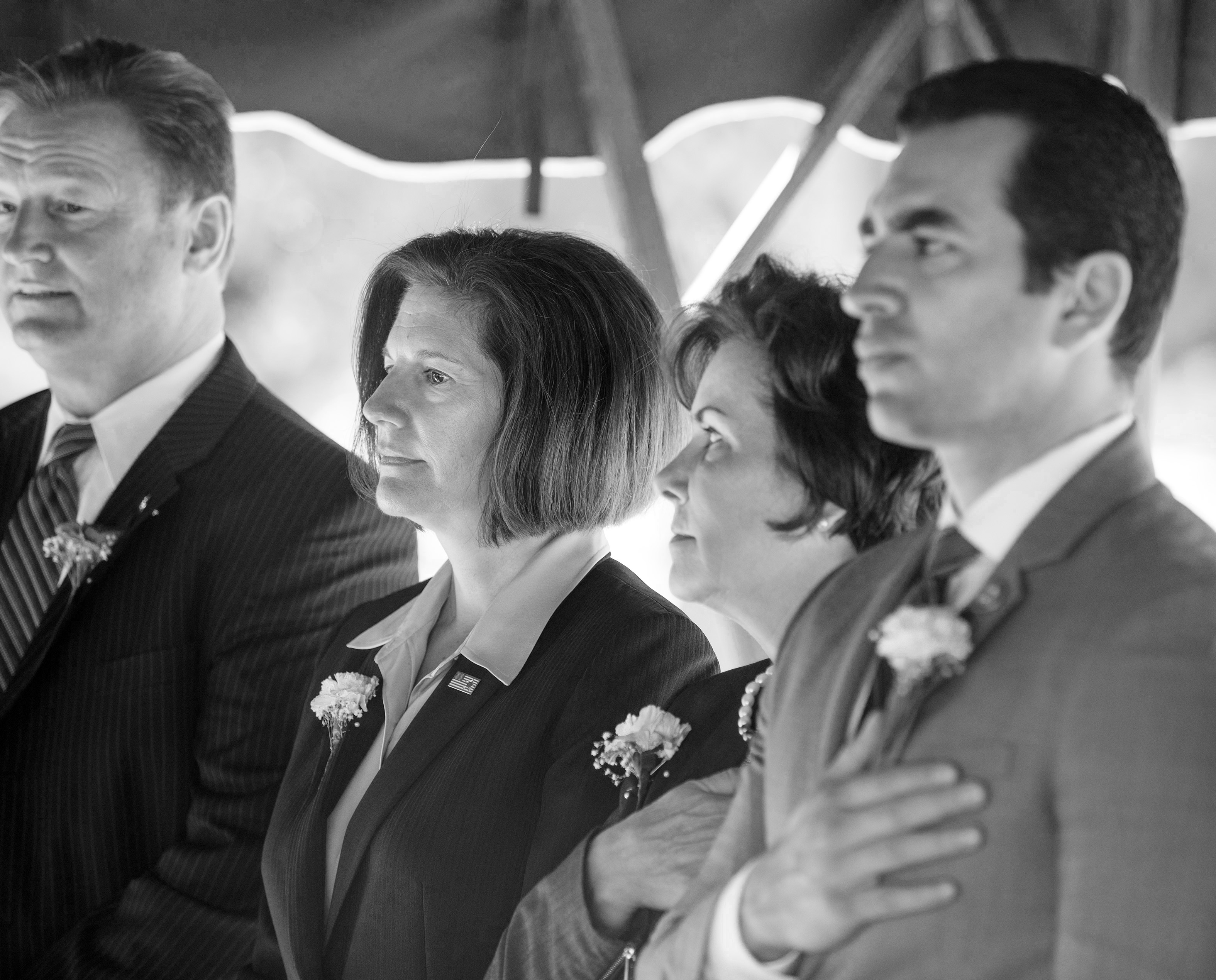 INDY FAST FACTS
Danny Tarkanian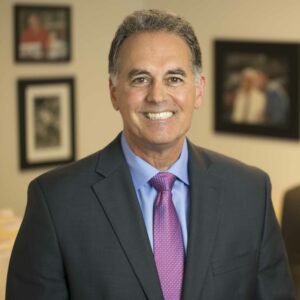 Job:
Businessman
Party:
Republican
In current office:
None
Birthdate: Dec. 18, 1961
Education:
University of Nevada, Las Vegas (B.A.)
University of San Diego (J.D.)
Other public offices held: 
None
Total Donations: $3,443,619 (8/18/04-5/23/18)
Top Donors:
Danny Tarkanian $528,440
Stations Casino $74,550
Las Vegas Sands Corp $38,900
Domain.com $26,600
Maloof family $18,000
INDY FAST FACTS
Michelle Mortensen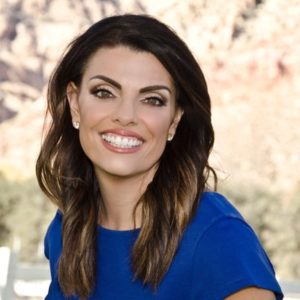 Job:
Former television reporter
Party:
Republican
In current office:
 None
Birthdate:
February 8, 1977
Other public offices held: 
None
Total donations: $130,999 (10/1/17-5/23/18)
Top donors:
Wynn Resorts $10,800 ICL Systems $10,500 MGM Resorts $10,000 A Wilsey Properties $5,400 Broidy Capital $5,400
Last report:
5/23/18
Source:
Center for Responsive Politics
INDY FAST FACTS
Steve Sisolak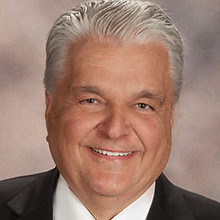 Job:
Clark County commission chairman
Party:
Democrat
In current office:
2009-present Commission chairman since 2013
Birthdate:
December 26, 1953
Education:
University of Wisconsin—Milwaukee (B.S.) University of Nevada, Las Vegas (M.B.A.)
Other public offices held:
Nevada System of Higher Education Regent (1999-2009)
Total donations:
$9,643,393 (1/12/11-5/31/18)
Top donors:
MGM Resorts International $174,359 Station Casinos/Zuffa: $90,000 Las Vegas Sands $75,000 Fidelity National $61,600 Marnell Companies LLC $55,000
INDY FAST FACTS
Dan Schwartz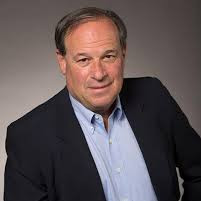 Job:
 State treasurer
Party:
Republican
In current office:
2015-present
Birthdate:
July 28, 1950
Education:
Princeton University (B.A.) Columbia University (M.B.A.) Boston University (J.D.)
Other public offices held: 
None
Total donations:
$1,297,546 (9/16/13-5/30/18)
Top donors:
Dan Schwartz $1,000,353 Pritzker (Anthony, Karen, Jenny) $20,603 Schwartz (Stephen, Yanan, Dana) $15,000
INDY FAST FACTS
Jacky Rosen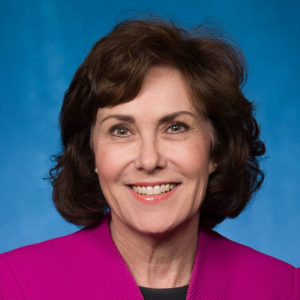 Job:
 Member of the U.S. House of Representatives Nevada's 3rd Congressional District
Party:
Democrat
In current office:
2017-present
Birthdate:
August 2, 1957
Education:
University of Minnesota, Twin Cities (B.A.)
Other public offices held:
None
Total donations: 
$7,133,798 (2017-2018)
Top donors:
EMILY's List $178,768 League of Conservation Voters $80,270 DE Shaw & Co $69,500 University of Nevada $40,038 Omni New York $32,400 Last Report: 6/1
1/18
Credit: Center for Responsive Politics
INDY FAST FACTS
Ruben Kihuen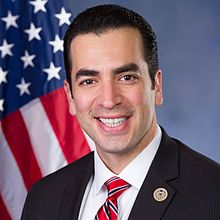 Job
: Member of the U.S. House of Representatives Nevada's 4th Congressional District
Party
: Democrat
In current office
: 2017-present
Birhdate
: April 25, 1980
Education
: University of Nevada, Las Vegas (B.A.)
Other public offices held:
State Senator, District 10 (2010-2016) State Assemblyman, District 11 (2007-2010)
Total donations
: $
987,929
 (2012-2018)
Top donors
: Naqvi Injury Law $10,800 Border Health $10,000 Jobs, Opportunities & Education PAC $10,000 Tpp Export America $10,000 UNITE HERE $10,000 Last Report: 12/31/2017 Credit:  Center for Responsive Politics
INDY FAST FACTS
Catherine Cortez Masto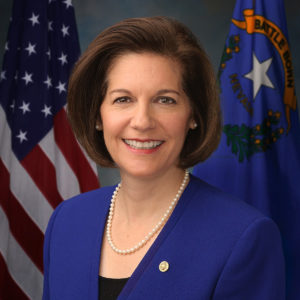 Job
: U.S. Senator
Party
: Democrat
In current office
: 2017-present
Birthdate
: March 29, 1964
Education
: University of Nevada, Reno (B.A.) Gonzaga University (J.D.)
Other public offices held
: Nevada State Attorney General (2007-2015)
Total donations
: $
20,683,341
(2011-2018)
Top donors
: EMILY's List $565,735 League of Conservation Voters $401,508 J Street $185,558 University of California $77,798 University of Nevada $57,754 Last Report: 12
/31/2017
Credit: Center for Responsive Politics
INDY FAST FACTS
Chris Giunchigliani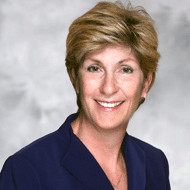 Job
: Clark County Commissioner
Party
: Democrat
In current office
: 2007-present
Birthdate
: November 27, 1954
Education
: Avila College (B.A.) University of Nevada, Las Vegas (M.A.)
Other public offices held
: State Assemblywoman, District 9 (1991-2006)
Total donations
: $2,895,818 (5/08/13-6/7/18)
Top donors
: Giunchigliani (Chris, Jeanne, JM, Larry, Myrna, Ellen): $65,000 MGM Resorts International $43,165 Caesars Entertainment $35,000 Buck and Aurora Wong $30,000 South Point Hotel & Casino/F&M Advertising $30,000
INDY FAST FACTS
Dean Heller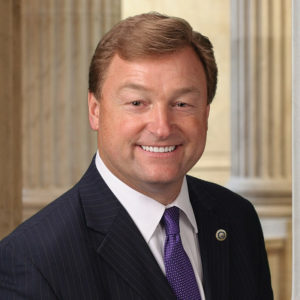 Job:
U.S. Senator
Party:
Republican
In current office:
2011-present
Birthdate:
May 10, 1960
Education:
University of Southern California (B.A.)
Other public offices held:
Member of the U.S. House of Representatives Nevada's 2nd Congressional District (2007-2011) Nevada Secretary of State (1995-2007) State Assemblyman (1990-1994)
Total donations: 
$21,463,574 (2005-2018)
Top donors:
Station Casinos $117,900 Votesane PAC $92,000 MGM Resorts International $74,500 Blackstone Group $48,400 Capital Group $38,800 Credit: Center for Responsive Politics
INDY FAST FACTS
Adam Laxalt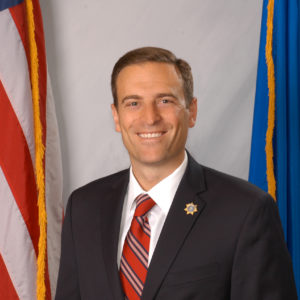 Job:
 Nevada State Attorney General
Party:
Republican
In current office:
2015-present
Birthdate:
August 31, 1978
Education:
Georgetown University (B.A.) Georgetown University Law Center (J.D.)
Other public offices held:
None
Total donations:
$8,262,050 (1/08/14 - 6/07/18)
Top donors:
Station Casinos/Zuffa/Fertitta $208,500 Las Vegas Sands $75,000 Marnell Properties LLC $42,500 Starpoint Resort Group/Partners $40,000 MGM Resorts $35,000