Time for the end of the beginning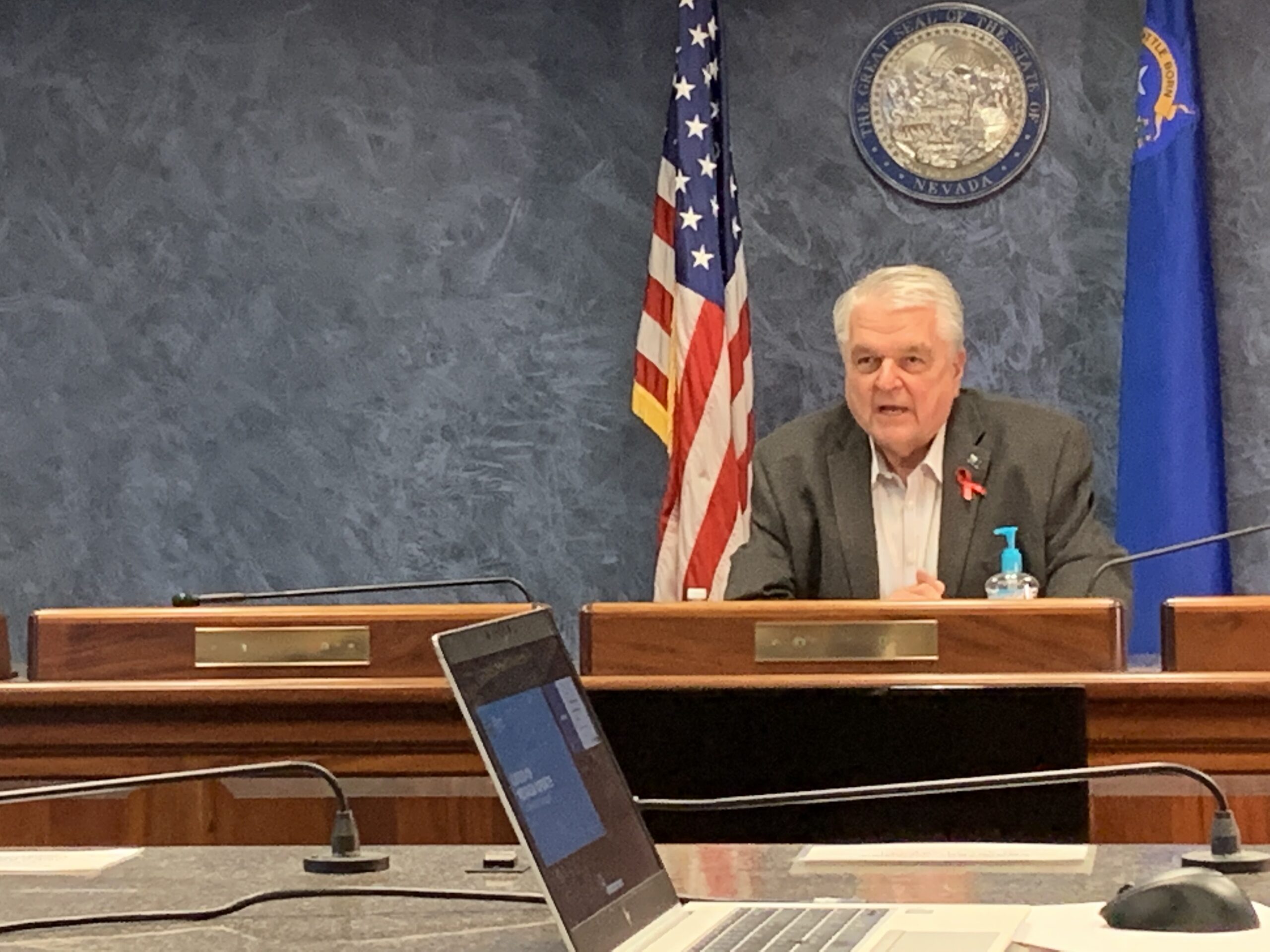 "So this is the start of our plan…."
----Gov. Steve Sisolak, Tuesday
I'm sure it seemed like a good idea at the time.
With experts arrayed around him in Carson City, Gov. Steve Sisolak directed a scripted hour-long news conference Tuesday that was a play without a denouement, a movie that faded to black without a climax. It had, like the pandemic itself, a beginning and middle, but no end.
I understand the governor's dilemma: Sisolak was among the earliest to shut down his state, and he wants to be methodical and careful when re-opening so as to not let the coronavirus resurge, perhaps crushing the economy even more than it already has been. It's not simply a trade-off between saving lives and saving the economy; people are still going to get sick and die no matter when life returns to some version of normal.
But even though I sympathize with the agonizing decision the governor has to make, I don't think he fully realizes how the pressure has been building for him to take a firmer approach again, as he did a month ago, and not appear to be a passive observer absorbing the opinions of experts. I am not saying he should succumb to the nattering nabobs, but messaging is important here and only Sisolak can give a battered populace hope that helpful guidance is on the way.
If I was a bit confused by the approach, others were hypercritical. This is no Tom-Friedman-conversation-with-a-cab-driver take, so bear with me.
After Sisolak and his coterie were done last night, I received text messages from three people I know well, all seasoned observers of politics and government, and unanimous in their denunciation of what they just saw. To wit:
"Sisolak reminds me of Gen. Patton," one texted sarcastically.
"I thought the point of a gubernatorial presser was to make news," wrote another.
"The press conference made it worse," came another message. "No hope anywhere."
I was surprised. Sure, the governor didn't set a definite re-opening date or even give any idea of one. And when pressed by reporters, he deferred to others, said he would make decisions based on the best available data on whether the curve had flattened enough.
It made sense. As I wrote on Twitter, "Anyone who runs a biz (looks in mirror) wants to know when light at the end of the tunnel is sunshine. But I also get the gov's side: he doesn't want the light to be a train. Wants more data. Tough deal."
Sometimes, though, as I have come to realize after three and a half decades of observing politics, you have to expand your field of vision. What may have seemed to some like a chief executive listening to a smart group of health and economic wonks may have seemed to others as only more uncertainty.
Maybe the discussion put on display last night would have been fine for the meeting before the news conference, the bandying about of ideas and information before the man at the helm decides what to do. Instead, my guess is too many people saw it as a decision not to decide when they wanted more guidance, more specificity, more…hope.
I admire Sisolak through the entire crisis for saying what many elected officials will not, which is simply: "I don't know." He has made difficult choices – shutting down casinos, for instance – that have helped Nevada not become a COVID-19 hotspot. Yes, I think the communication has not been stellar and the reporting by the state has been haphazard and frustrating. And there are some unaddressed potential petri dishes – prisons are the most obvious.
Many have given him the benefit of the doubt, been patient even as their own lives have been upended, their bank accounts drained. I sense, though, that after last night, that forbearance coming to an end.
The next time he appears before the public, the governor should do more than show he has smart people around him. He needs to show he has synthesized all of the information and decided to act when certain, clearly delineated metrics are met. There are two reasons why this is so.
First, Nevada's economy is going to be devastated; that is a given. But the duration of the carnage will in part be determined by what Sisolak does next. Business leaders and their workers want a governor who points them to that light at the end of the tunnel, who directs the train rather than staying in the station and waiting for the tracks to clear. He doesn't have to be Teddy Roosevelt charging up San Juan Hill, or to use my friend's analogy, Patton leading the Third Army. But he needs to be seen as the general on the field of battle, leading the troops, not taking endless counsel from his senior officers and failing to act.
Second, politics, like nature, abhors a vacuum. The governor has deservedly built up a reservoir of goodwill for his handling of the crisis.
But by delaying the inevitable, Sisolak risks others stepping into the breach and defining the terms of engagement. They will range from irresponsible protesters to opportunistic GOP legislators seeking relevance to dangerously incoherent mayors. And, if he waits too long, someone much more credible than the ankle-biters may grab the megaphone.
In the absence of the governor's voice, people will begin to listen to whatever voice is the loudest. They will choose sound bites over sound decision-making. That is a clear and present danger for the governor.
It's easy for many of these people to sit on the sidelines and throw rocks – I have been doing it for 35 years myself – without the responsibility of having to make what often seems like Hobsons' choices. But Sisolak no longer has that luxury.
The governor shouldn't bow to external pressure to act precipitously. Whatever he does has to have flexibility because the virus will not be cooperative.
But at some point – and soon – the governor needs to show he has more than the start of a plan but an actual blueprint for keeping the state safe while reviving the economy. It's time for him to lead.
Jon Ralston is the editor of The Nevada Independent. He began covering Nevada politics in 1986.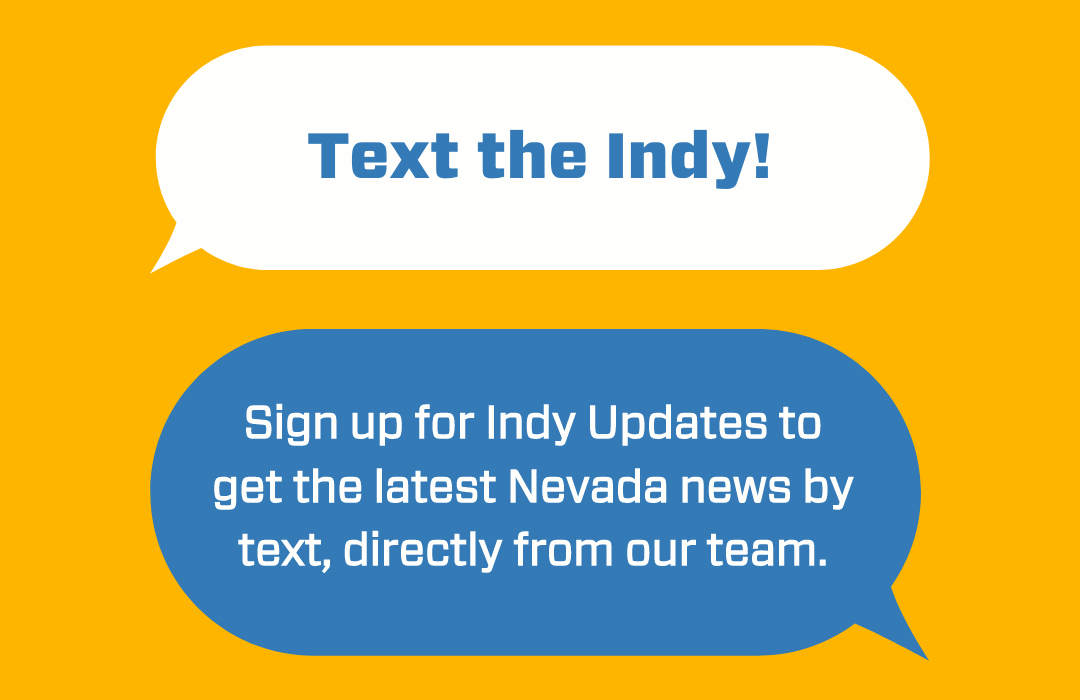 Featured Videos