Sisolak says business reopenings can begin when state meets health benchmarks; schools to stay closed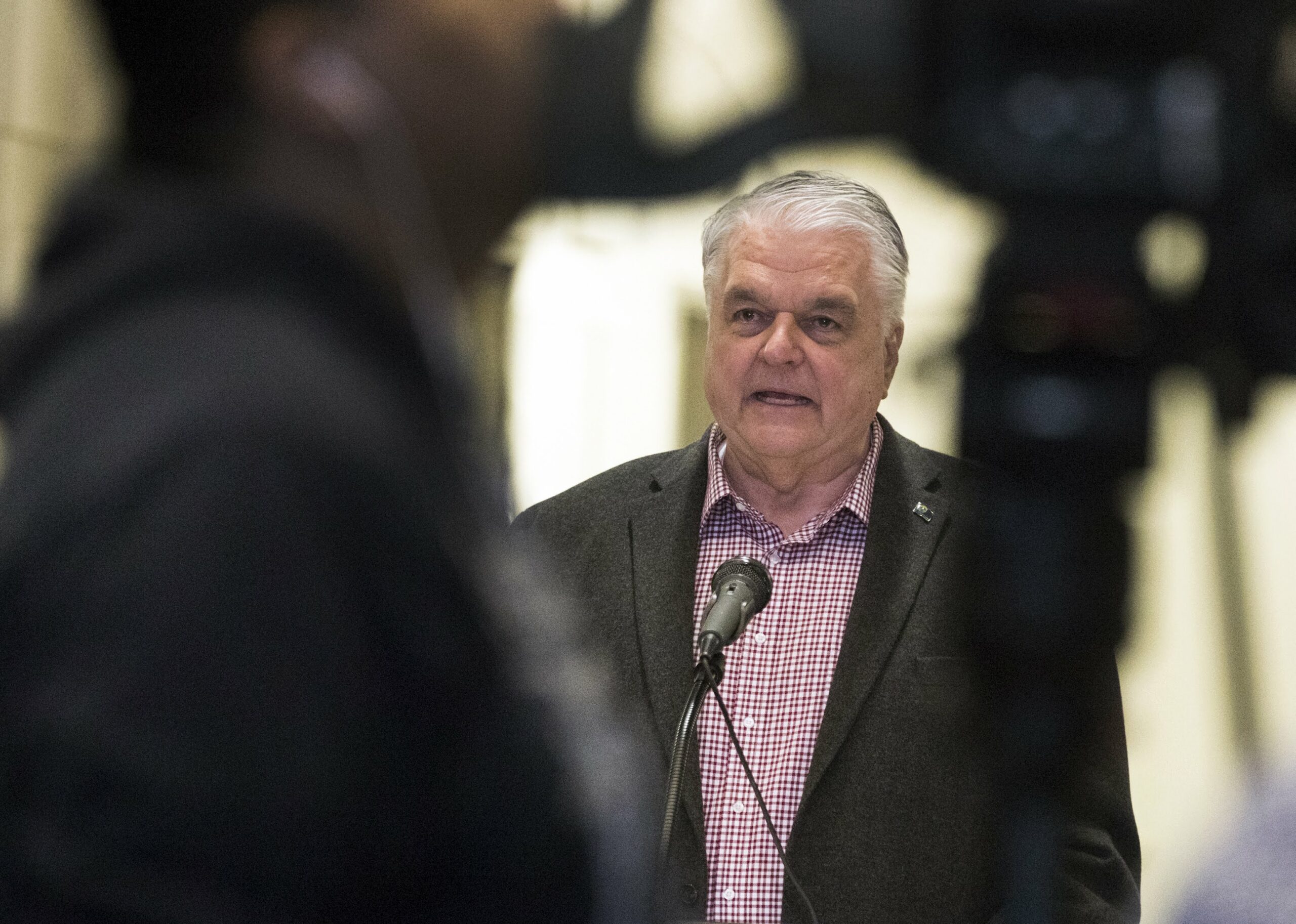 Gov. Steve Sisolak will extend the state's shutdown order to an as-yet undetermined date and close schools for the rest of the academic year, but he will allow some businesses to reopen if the state sees a consistent downward trajectory of COVID-19 cases and hospitalizations.
Sisolak announced the framework for reopening the state's shuttered economy at a press conference in Carson City on Tuesday, 10 days before the current shutdown orders are expected to lapse. It largely follows a White House guidance of assessing infection and hospitalization rates preceding an initial "Phase 1" of business reopenings.
"We now want to move into a phase where saving lives and restarting our economy are not mutually exclusive," he said.
State officials say they plan to launch Phase 1 once they have observed 14 days of "consistent and sustainable" downward trends in the number of COVID-19 cases and hospitalizations. Experts say it probably won't be clear for a few days if Nevada is on a downward slope, and that it's likely the emergency directives will need to be extended beyond April 30.
"We'll be working to provide graphing material, as we move forward, and to be as transparent as we can," Sisolak said, adding that he hopes to give people advance notice about when the state is turning a corner and businesses can start reopening.
The governor, who was joined by several state health and medical leaders, said the number of positive cases, hospitalizations and deaths from the virus were lower than initial projections — some of which predicted tens of thousands of fatalities — because state residents had followed social distancing orders. But he said relaxing standards now without a phased-in approach would likely lead to a "tidal wave" of cases in the following weeks.
"The lower numbers of affected people and deaths that were previously predicted should not be seen as an indication that our actions were unnecessary," he said. "But it's a strong indicator that our aggressive control measures were both necessary and effective."
Sisolak said the state and his medical team are still developing criteria on whether businesses such as movie theaters, sporting events or in-person church services would be allowed to re-open during the "Phase 1" period, but that bars and in-person visits to senior living facilities and hospitals would be barred during the initial re-opening phase.
Sisolak said the state should consider itself to be in a "Phase Zero," and warned that any relaxing of social-distancing standards would require a clear and consistent downward trend in the rate of hospitalizations and COVID-19 cases. Any reversion or uptick in the number of cases would quickly lead to a tightening of regulations.
"It's going to be a gradual process," he said. "You don't run the marathon the first time out, you've got to start and proceed slowly. We're going to go in phases."
The governor said he did not want to predict any reopening date at this point in time, but said the state needed to remain "flexible" on picking any reopening date.
"This is atypical," he said. "The reopening needs to be flexible, because it's going to rely on data, and this is a virus. There's going to have some real time decision making, if we see a spike in cases."
Health officials also want to ensure there is enough capacity to treat patients without implementing "Crisis Standards of Care" — a triage plan that guides how health care workers should prioritize patients if they are too overwhelmed to take care of everyone.
Nevada Hospital Association Executive Director Chris Lake said that confirmed and suspected COVID-19 hospitalizations had been decreasing over the past two weeks, as well as use rates for intensive care units and ventilators.
Health authorities said it isn't only new cases that will signal the state has reached its peak — a point that may be more than a day but actually a period of time. Biostatistician Kyra Morgan said the peak is a function of "an array of metrics" that also includes hospitalizations and the severity of those cases.
"All of the measures that we're monitoring do indicate that Nevada has started to reach a plateau," she said. "However, there's not sufficient data to indicate that we've actually started to see a significant decline in new cases."
Another benchmark is to ensure there are enough workers to carry out case contact tracing. That job entails investigating what contacts a person had in prior days once they test positive for COVID-19, and instructing those contacts to quarantine and monitor themselves for symptoms.
In Washoe County alone, health officials said they would need to have 140 people doing the job of contact tracing to keep up with expected demand.
Sisolak said the state is requesting flexibility so funds from the federal government allocated for testing could also support a ramped-up contact tracing effort.
The state will also be looking to ensure it has greater ability to administer tests, although Sisolak didn't provide a benchmark for what level of testing would be enough for him to feel comfortable reopening. Already, officials have expanded the universe of people allowed to be tested, from people who show two or more symptoms of the illness to those who show only one.
"I don't know how much more," Sisolak said, asked about the testing capacity he's targeting. "I can continue to see an uptick in the volume of testing that we're doing and expanded testing on the horizon, that would be significant for me, but I don't have an exact number."
Washoe County Health District Officer Kevin Dick said earlier Tuesday that the county's targeted number of tests per day was around 700, but only had enough materials and capacity to complete around 240 per day. University Medical Center in Las Vegas plans to ramp up testing operations to around 10,000 tests per day by June.
Officials also want to be sure that there is enough laboratory capacity to handle the larger number of tests.
Another benchmark is the ability to protect vulnerable populations. That includes the ability to control outbreaks in places such as nursing homes.
Members of the National Guard have been helping by doing checks of nursing homes with outbreaks to ensure they are clean and have adequate personal protective equipment and staffing, according to Major General Ondra Berry.
State officials are also planning to issue industry-specific safety guidance to businesses that will be allowed to open in Phase 1. It wasn't immediately clear what industries would be included in that first group, or if physical state offices would be part of the cohort.
Any plans for casinos reopening would have to be approved by the Gaming Control Board, for one, Sisolak said.
But in the federal plan, as in Nevada's, physical school locations are not among the initial group of openings, and students are expected to carry out distance learning up to summer break.
"This announcement encourages us to double down on our efforts to strengthen our delivery of distance education and promote equitable access to resources for all learners," said state Superintendent Jhone Ebert.
Asked whether it's possible the schools might remain closed into the fall, Sisolak did not venture a guess.
"It is April 21 right now. I cannot begin to imagine what we're facing in August or September. Right now I'm worried about what I'm going to face for the next six hours of April 21," he said.
Asked about the state's unemployment insurance benefits, which have still been inaccessible for many Nevadans trying to file for them, Sisolak pointed to an upgrade that allows people to reset their passwords without help from an employee and reassured claimants they would be paid.
"Every state has experienced this exact same problem no system was set up to handle this kind of a surge. That's not an excuse. That's simply the way it is. We will get to everybody as quickly as we can," he said. "And again, I want to reassure everyone that everybody will be retroactive to the day you were eligible, so they will get all the money."
Sisolak also declined to give additional details as to whether or not Nevada would join a Western states compact between California, Oregon and Washington to jointly strategize and plan COVID-19 response, but said he supports governors in those three states and hinted "you'll be hearing more about that as we get a little later into the week."
Updated at 7:14 p.m. with additional details.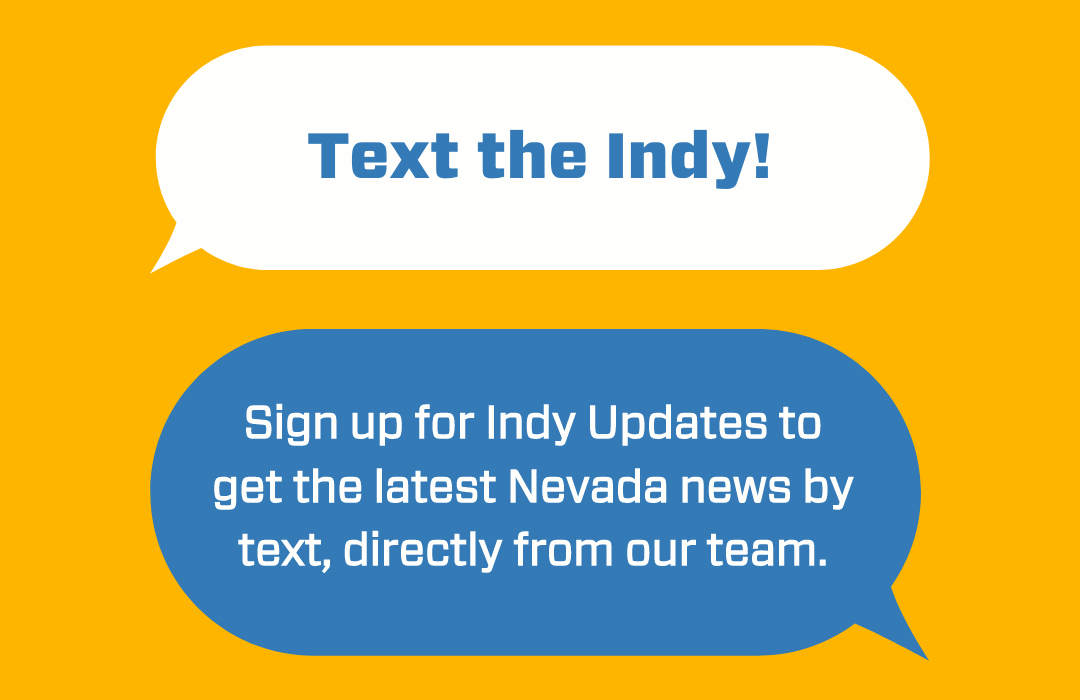 Featured Videos