University Medical Center expects to perform 10,000 daily COVID-19 tests by June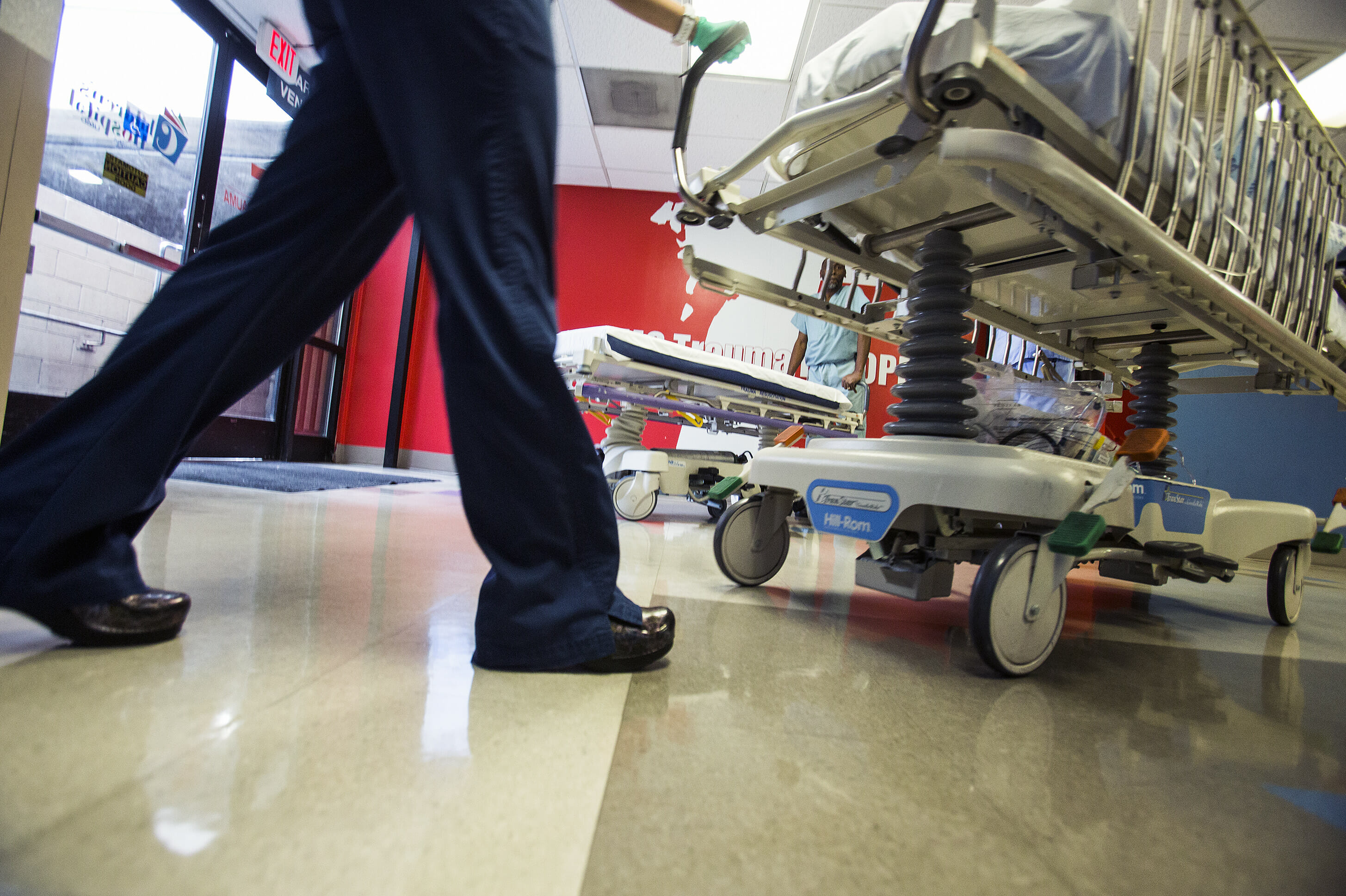 University Medical Center officials said Tuesday that the public hospital in Las Vegas should be able to conduct 10,000 COVID-19 tests each day by June, providing a crucial element of forthcoming state plans to reopen the economy.

Mason VanHouweling, UMC's chief executive officer, said the hospital essentially created a second laboratory, which will help it ramp up testing to 1,500 tests each day by the end of this week, 4,000 daily tests by May and then 10,000 daily tests by June. In May, the hospital also will launch serology testing, which shows whether a person has antibodies and, thus, was previously infected with the virus, he said.

Collectively, the Nevada State Health Lab, the Southern Nevada Health District and private labs are doing roughly 1,400 tests each day as well.

"It is our No. 1 priority to be able to test in our community," said VanHouweling, who added that social distancing remains the best weapon against the spread of the virus.

Expanded testing will inevitably drive up the reported number of positive COVID-19 cases, although as testing criteria loosens, new patients testing positive may not have as severe symptoms.

"We're going to probably have a little bit of yo-yoing back and forth," VanHouweling said. "As we test more or we open gradually, you'll see a little bit more and then let's manage it, let's break it down."

Even so, the hospital executive said he's confident the region's health care system can handle the caseload. As of Tuesday afternoon, 65 percent of acute care beds in Southern Nevada hospitals were occupied, along with 76 percent of intensive care unit beds, he said. Forty percent of the region's ventilators were in use, too. If hospitalizations do surge in Southern Nevada, VanHouweling said the region's hospitals can add another 871 beds.

Additionally, VanHouweling said staffing levels are stable, and personal protection equipment — often referred to as PPE — is in moderate supply, meaning hospitals have seven to 14 days' worth of supplies on hand.

Clark County health authorities and elected officials stopped short of declaring any timelines for reopening businesses — a decision that's left up to the governor. But they acknowledged health experts and an emergency management team are working on a blueprint for how that will unfold.

"I believe that we have one opportunity to do it, and to do it right, and I know that the plan is being developed to do it right," said Scott Black, chair of the Southern Nevada Health District's Board of Health.

While there have been some indications of a plateau in case numbers and deaths, Dr. Fermin Leguen, the county's chief health officer, cautioned reading too much into that because there hasn't been a consistent decline in those numbers, either.

Leguen also announced the health district plans to open a testing site in North Las Vegas by the end of this week, which will expand testing access to African Americans, who have been disproportionately affected by the virus. The trend underscores racial health disparities.

VanHouweling, meanwhile, said University Medical Center intends to begin convalescent plasma therapy, which involves a recovered COVID-19 patient donating plasma to help those fighting the virus. He said the therapy could begin in seven to 14 days.

"For every one patient that we're able to find a donor for for plasma therapy, it's able to help treat three critical care patients in the hospital, so you'll be hearing more about that as the days come," he said.

Clark County Commission Chairwoman Marilyn Kirkpatrick urged patience and social-distancing vigilance as the region continues its battle against the deadly upper-respiratory virus.

"Before we can have any large events in our community, we have to have the ability to test in the event that we need to do this," she said. "Again, we need to be rolling this out slowly, methodically because nobody wants to open all the doors tomorrow, and then have to turn around and close them in 30 days. That is not what we want to do."

Gov. Steve Sisolak is expected to address plans for reopening the state during a press conference Monday evening. His existing directive closing all schools and nonessential businesses runs through April 30.

The Nevada Independent is raising $200,000 by Dec. 31 to support coverage of the 2024 election.
Tax-deductible donations from readers like you fund this critical work.
If you give today,your donation will be matched dollar-for-dollar.
Give + Get Matched
Featured Videos