Titus worried about timely early voting count in caucus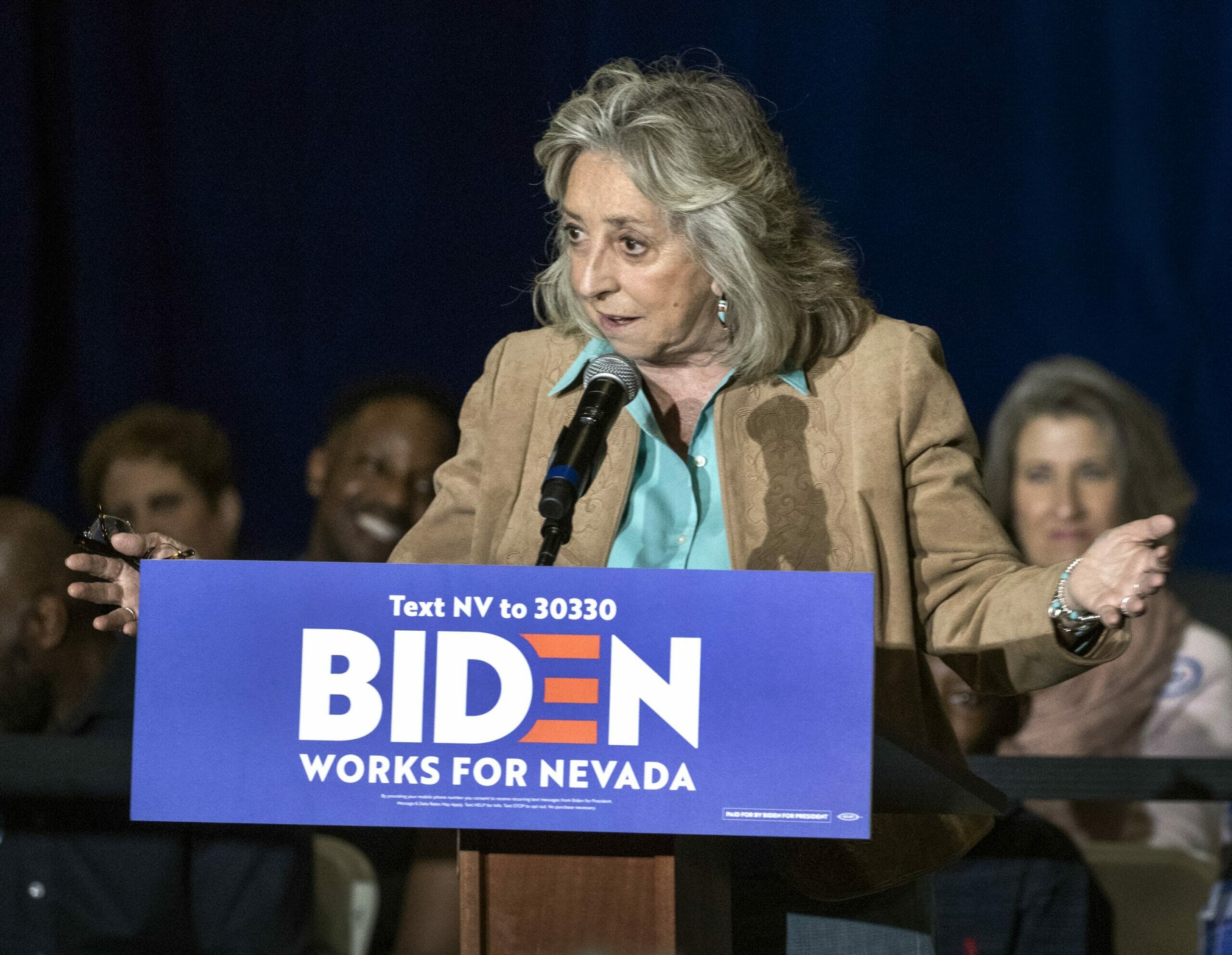 Following a botched Democratic caucus process in Iowa, Rep. Dina Titus said she's concerned about the Nevada State Democratic Party's ability to count votes cast during three days of early voting in a timely fashion.
"I'm worried about it," Titus said Tuesday. "I want to be optimistic."
Nevada State Democratic Party spokeswoman Molly Forgey said that the party has laid the groundwork to be successful.
"We're proud to be putting together the most accessible, expansive, and transparent caucus yet, which includes four days of in-person early voting, multilingual training and caucus materials, and a robust training program for our nearly 3,000 volunteers," Forgey said Tuesday evening. "We're excited about the work our staff and volunteers have been doing and look forward to a successful Caucus Day on February 22nd."
Democratic Sen. Catherine Cortez Masto said she remains "fully confident" that the party is on track to hold a successful caucus. She added that party officials are "working hard" hard to ensure that Nevada would not be an Iowa repeat.
Titus said she and some campaigns "are really worried about how you count the early vote in time for the caucus to actually work like a caucus."
Titus believes that the party needs more people to ensure that the caucuses function as intended and she said that voters may be getting confused by outreach efforts to participate in the caucus and the 2020 Census.
She cited a call the party held with representatives from each campaign Monday to discuss their early voting plans. Titus endorsed former Vice President Joe Biden in December.
"They need more people, for one thing," Titus said. "I don't think they have enough people yet."
"And they need to get the word out to the public," Titus continued. "The public doesn't really understand what's going on. They're getting one side of messages about caucusing and another side of messages about the census. And those two things are getting mixed up. All those things start to swirl around and sound similar. And the public's just not sure what's going on. And we don't have much time to do it."
Any trouble could spur campaigns that do poorly to contest the results, which would hurt the caucus' status, Titus warned.
"If somebody feels like they were slighted, or it didn't go right, or it wasn't transparent then the whole thing will be discredited, and they'll say it was rigged, or they weren't fair and that's the worst thing that can happen," she said.
Caucus Day is set for Feb. 22. But early voting will take place for four days between Feb. 15 and Feb. 18. The 2020 caucus is the first to feature early voting and Nevada is the first caucus state to offer it in an attempt to increase participation.
Nevada Democrats announced to campaigns Monday evening that they would be using a scannable paper ballot for their four-day early voting period after scrapping the app-based process they had planned to use in the wake of the Iowa caucus.
Initial results from Iowa's first-in-the-nation caucus weren't released until Thursday, three days after the event. At issue was what Iowa Democrats described as a coding error within an app precinct chairs used to report results. Nevada Democrats have been quickly redesigning their caucus process because they had planned to use apps to carry out their caucus designed by the same company used in Iowa.
This story was updated at 6:40 p.m. to include comments from Nevada State Democratic Party spokeswoman Molly Forgey.
Comment Policy (updated 4/20/2021): Please keep your comments civil. We reserve the right to delete comments or ban users who engage in personal attacks, use an excess of profanity, make verifiably false statements or are otherwise nasty. Comments that contain links must be approved by admin.