Tonopah to welcome its first cannabis dispensary later this summer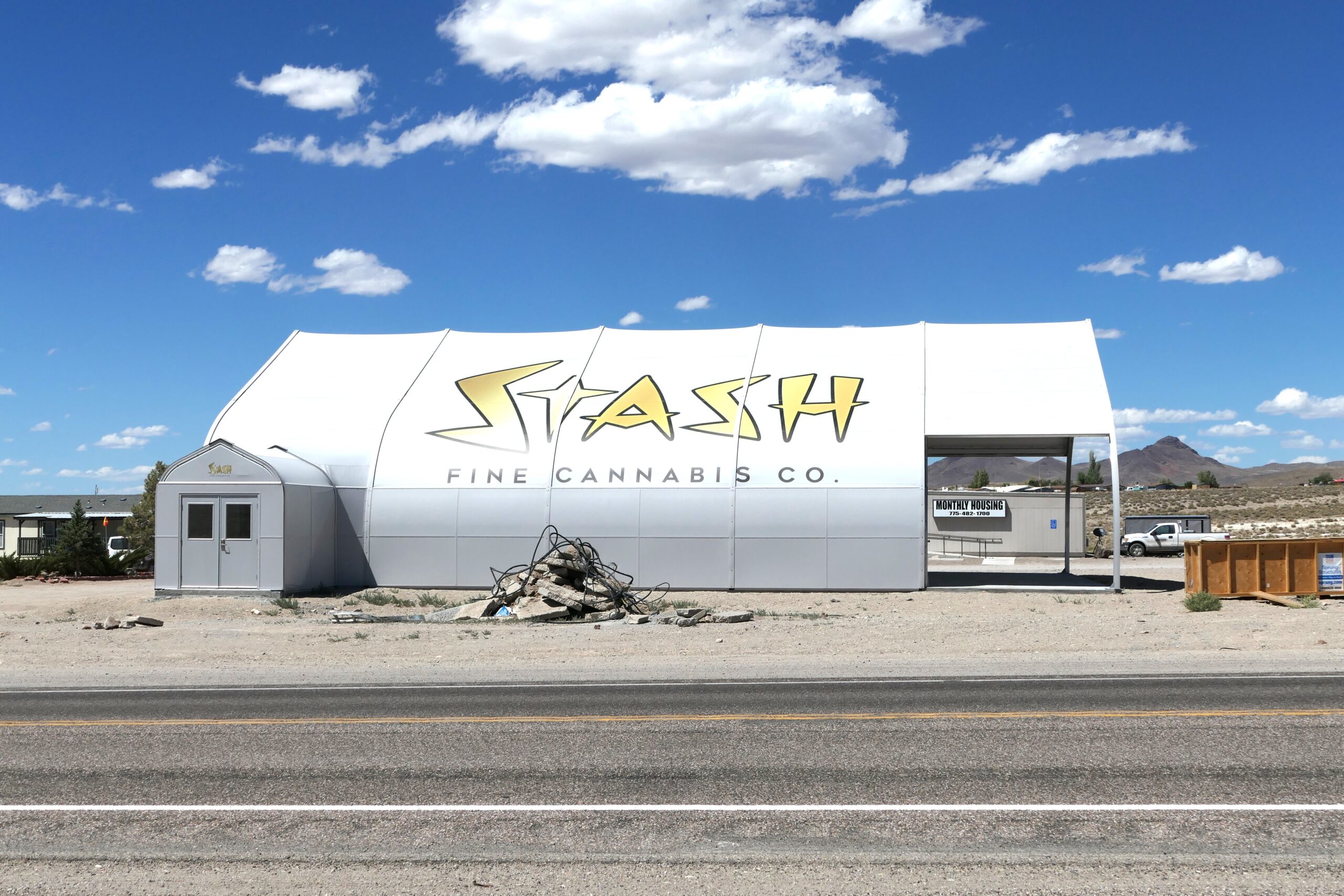 Halfway between Reno and Las Vegas on Highway 95, Tonopah is a popular stop for travelers for its infamous Clown Motel, haunted attractions, or for gas or food at Burger King.
But visitors may soon have a new reason to stop in Tonopah — Stash Fine Cannabis Company plans to bring a "farmer's market" experience to customers in the town of 2,100, providing cannabis products (all grown in Clark County) by the umbrella company Congeriem LLC.
Congeriem LLC prides itself on being Nevada's first minority-owned and operated cannabis management company. Five of the six businesses operating under Congeriem are minority-owned, four of them are owned by women.
The company hopes to open the dispensary in August, pending final government approvals and the hiring of staff. The future dispensary consists of a large white tent set on the northwest outskirts of town, with the name "Stash" written in jagged gold letters across the side. It's surrounded by the kind of temporary housing often used by miners or construction workers.
Congeriem chairman Judah Zakalik said the decision to open a dispensary in rural, central Nevada came down to the fact that it was easier to obtain a license there than in the state's more urban areas. He also touted the benefits of having a dispensary in an area where the closest competition is around 150 miles away.
But the goal isn't just to cater to tourists or others passing through Tonopah. Zakalik — a Las Vegas-based attorney who specializes in bankruptcy cases — said the opening could be a boon to the community, including bringing higher-wage jobs to the region and providing medicinal products to people, including those working physical jobs in nearby mines, without requiring extensive travel.
"I've never been a miner. I haven't spent time around mines, but I've got to assume that's tough physical work," Zakalik said. "We can provide some kind of relief on a medicinal level to people out there, and provide another way to treat their bodies outside of pain medication, things like that, that may be more damaging to their liver and kidneys."
Still, some residents are skeptical about the opening of a dispensary — especially as it will lie just across the county line in Esmeralda County, meaning tax revenue will not go back to Nye County, which encompasses most of Tonopah.
Zakalik said the dispensary by and large has had a warm welcome from the community. Stash also wants to attract tourists by playing off of the already established aesthetics and landmarks in Tonopah, which draws rock hounds and history buffs, star-gazers and ghost hunters.
"We're kind of hitting on like a Fear and Loathing kind of vibe. That's what the interior is like," Zakalik said.
Community reaction
Though Stash will be the first place customers can buy cannabis products in Tonopah, it is not the only cannabis-related business in town. Another company, The Hempire Company LLC, operates a cannabis farm near the future dispensary.
Some residents said on social media that their impression of Hempire soured their opinion of the legal marijuana industry because of the smell. One Tonopah resident, who wished to remain anonymous in order to not influence other people's opinions, raised concerns about the potential dangers of having more accessible cannabis with a dispensary in town.
"I don't personally have an issue with the appropriate, legal and responsible use of marijuana. [M]y concern is that it may cause more domestic problems locally, higher risk of people driving under the influence," they told The Nevada Independent over Facebook Messenger.
Zakalik said that while Stash employees will be trained not to "over-serve people," he also doesn't think a dispensary opening will increase the likelihood of someone driving under the influence.
"There's a black market there," Zakalik said. "And so I think if people are going to drive under the influence of cannabis, it's probably something they're already doing. I don't think that a dispensary opening … actually increases that."
Though Stash could provide jobs for Tonopah residents and potential greater access to medicinal care, a majority of the residents of the Nye County seat won't reap the added benefits from tax dollars because of where the dispensary is located.
Because Stash is located in Esmeralda County, the dispensary will pay taxes to Esmeralda, rather than Nye, Justin Zimmerman of the Nye County assessor's office told The Nevada Independent.
When asked why Congeriem decided to open a dispensary in the town of Tonopah, but not within the Nye County boundaries, Zakalik said it came down to licensing.
Congeriem is a smaller organization compared to many cannabis companies operating out of Reno or Las Vegas. When state bids for licenses opened up in 2018, Congeriem was one of the organizations that turned to Esmeralda County licenses because there was less competition.
Because Esmeralda County has just over 1,000 residents, a dispensary in communities such as Goldfield, Gold Point, Dyer and Silver Peak would be less likely to turn a substantial profit. Putting the dispensary on the edge of much larger Tonopah, but not in Nye County, may not benefit the town through tax dollars but made the most business sense, Zakalik said.
Stash still faces sizable state taxes on cannabis. In addition to taxes at the wholesale level, recreational marijuana is subject to a 10 percent excise tax.
"I think if taxes are too high, that will just lead to prices going up which is going to lead to the black market thriving more," Zakalik said. "That's tough because that's a competitor that we have as legitimate business people that is very difficult to compete with."
Congeriem says its goal is to provide "high quality standards and significant pricing advantages" to customers, but it could still face a tough time starting out in a small town.
Long-time owner of the Best Western Hi-Desert Inn in Tonopah, Marthe Elliott, said maintaining a positive relationship with local customers is a key element to business success.
"Advice I would give to a business planning to open in Tonopah would be to always keep a good relationship with the local community," Elliott said. "They are the word of mouth that helps your business to prosper as well as the pool you draw co-workers from. Treat your co-workers well, and be willing to be flexible with schedules."
Stash hopes to open in late summer, a high point for the town during the tourism season. Though tourism dips in September, visitation climbs up a bit again in October, likely because of people visiting the haunted hotspots in Tonopah such as the abandoned mines, old hotels and the infamous Clown Motel, which all have ghost sightings and spooky stories surrounding them.
"I'd love to do something with Halloween and kind of make it [Stash] a big Halloween destination," Zakalik said.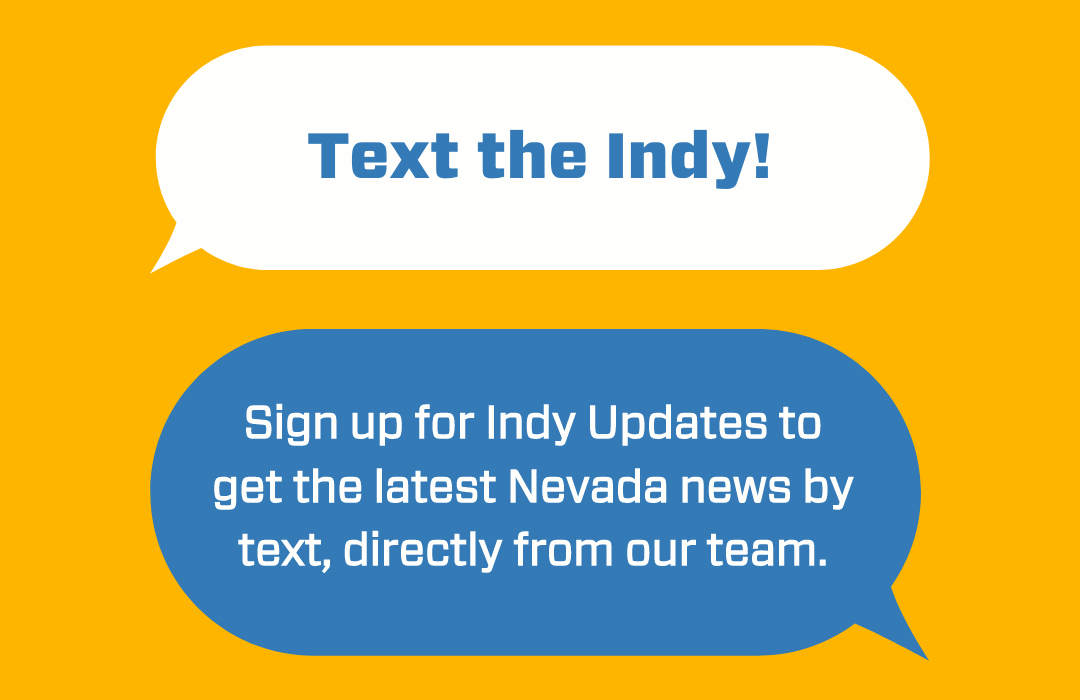 Featured Videos
Comment Policy (updated 4/20/2021): Please keep your comments civil. We reserve the right to delete comments or ban users who engage in personal attacks, use an excess of profanity, make verifiably false statements or are otherwise nasty. Comments that contain links must be approved by admin.