Top Nevada races too early to call as thousands of mail ballots remain to be counted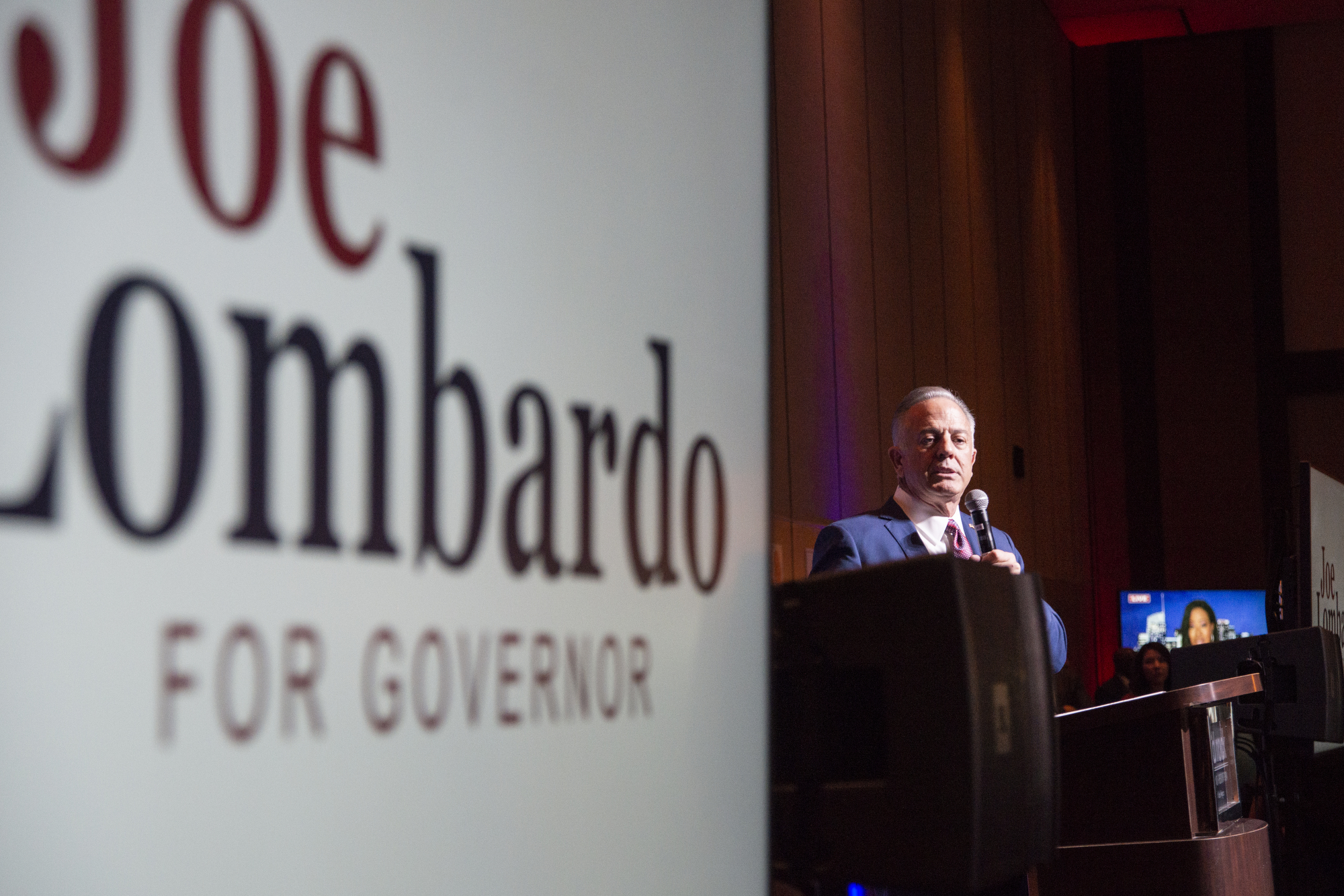 For election updates and race calls, check out our live blog here.
---
Nevada's top races remain too early to call with tens of thousands of ballots left to count, but the latest results in the state's 2022 midterm elections saw Republicans Adam Laxalt and Joe Lombardo slightly ahead of their Democratic opponents in tight senate and gubernatorial races.
As of early Wednesday, Democratic Gov. Steve Sisolak trailed Lombardo by nearly 40,000 votes, while Laxalt's lead over Sen. Catherine Cortez Masto (D-NV) had extended to roughly 23,000 votes. Uncounted ballots consist primarily of thousands of mail ballots delivered or dropped off on Election Day in Democratic-leaning Clark County and battleground Washoe County.
The early returns also saw stark divides in the down-ticket statewide races, as Democratic Attorney General Aaron Ford carried a significant lead over Republican Sigal Chattah, while Democratic candidates for lieutenant governor and controller appeared more vulnerable with lower margins of support in populous Clark County and slim Republican leads in Washoe County.
Democratic Treasurer Zach Conine and Democratic secretary of state candidate Cisco Aguilar also appeared to be in stronger positions, but still narrowly trailed their Republican opponents.
You can see full race results here.
The first results Tuesday evening showed an early advantage for Democratic Gov. Steve Sisolak and Sen. Catherine Cortez Masto, but late-filed totals from several heavily Republican rural counties early Wednesday morning, including Douglas, Lyon and Nye, along with Republican-led Election Day turnout ended up favoring Lombardo and Laxalt.
Still, results will not be clear until outstanding mail ballots (expected to heavily favor Democrats) dropped off or postmarked by Election Day are counted — a process that could take several days. Election officials in both Clark and Washoe counties, which account for nearly 90 percent of the state's voters, announced late Tuesday that they would not begin counting such mail ballots until Wednesday. In Washoe County, officials received more than 18,000 mail ballots on Election Day, county turnout data shows.
As of early Wednesday morning, officials in Clark County had not announced how many yet-to-be-counted ballots were received on Election Day, either through the mail or drop boxes. In Washoe County, officials said last night they received more than 16,000 mail ballots from those sources on Tuesday. Additional mail ballots postmarked by Election Day and received through Saturday can also still be counted.
Republicans saw a huge wave of support from rural voters. In Elko County, for instance, Laxalt roughly matched former President Donald Trump's vote share — 77 percent to 19 percent — in the 2020 election. That support could buoy GOP candidates in the face of a wave of mail ballots expected to favor Democrats.
Still, Republicans secured a victory on Tuesday night, as The Nevada Independent called the Congressional District 2 race for Republican Rep. Mark Amodei, who has represented the Northern Nevada region since 2011.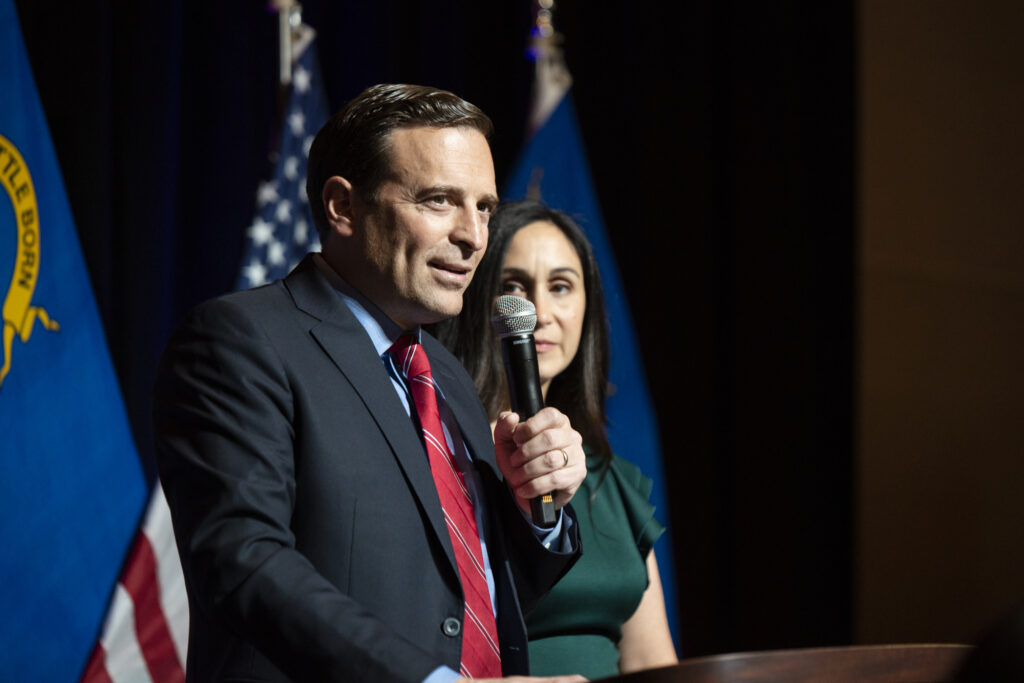 The state's other House races remained too early to call, though Democratic District 4 Rep. Steven Horsford ended the night in a stronger position than incumbents in neighboring Districts 1 and 3. In District 3, Democratic Rep. Susie Lee, considered to be one of the country's most vulnerable congressional incumbents, held a narrow lead over Republican April Becker. In District 1, Democratic Rep. Dina Titus carried a slightly larger lead over her Republican challenger Mark Robertson.
As of Tuesday evening, Democrats were ahead in some of the most competitive races in the state Senate and Assembly. Democrats control 12 of 21 state Senate seats, and 26 of 42 seats in the Assembly. Though Democrats shored up their advantages in swing districts through the redistricting process, Republicans hope to prevent a two-thirds supermajority (14 seats in the Senate, 28 seats in the Assembly).
With no clear winners after the first few batches of results, top candidates from both parties avoided any outright declarations of victory on election night.
Cortez Masto and Sisolak addressed their supporters Tuesday evening from the Nevada Democratic Victory watch party in Las Vegas. Though they expressed optimism based on early returns showing them leading in populous Clark County, they refrained from declaring victory.
"We need to be patient to make sure that everyone's voice is heard in the next few days," Sisolak said.
Cortez Masto, whose seat could determine control of the U.S. Senate, thanked supporters and volunteers for their help in the final stretch.
"I am so grateful for all of you for being here and for standing with us here in Nevada," she said. "We are not done yet. Here's one thing I know: Our positive energy got us to where we are today, and we are going to make sure that positive energy continues to flow this week."
Republican Senate hopeful Adam Laxalt also stopped short of declaring victory Tuesday night during the Stronger Nevada PAC party in Las Vegas.
"We're in for a long night and maybe even a few days into this week as all the votes are tabulated," Laxalt said while his wife stood next to him. "But we're confident that the numbers are there, and we're going to win this race."
In a speech at the same GOP watch party in Las Vegas, Republican Joe Lombardo described the situation more bluntly: "We don't know anything yet."
But Lombardo, whose birthday coincided with Election Day, remained hopeful, noting, "I anticipate you're going to be calling me Governor Lombardo in a couple of days."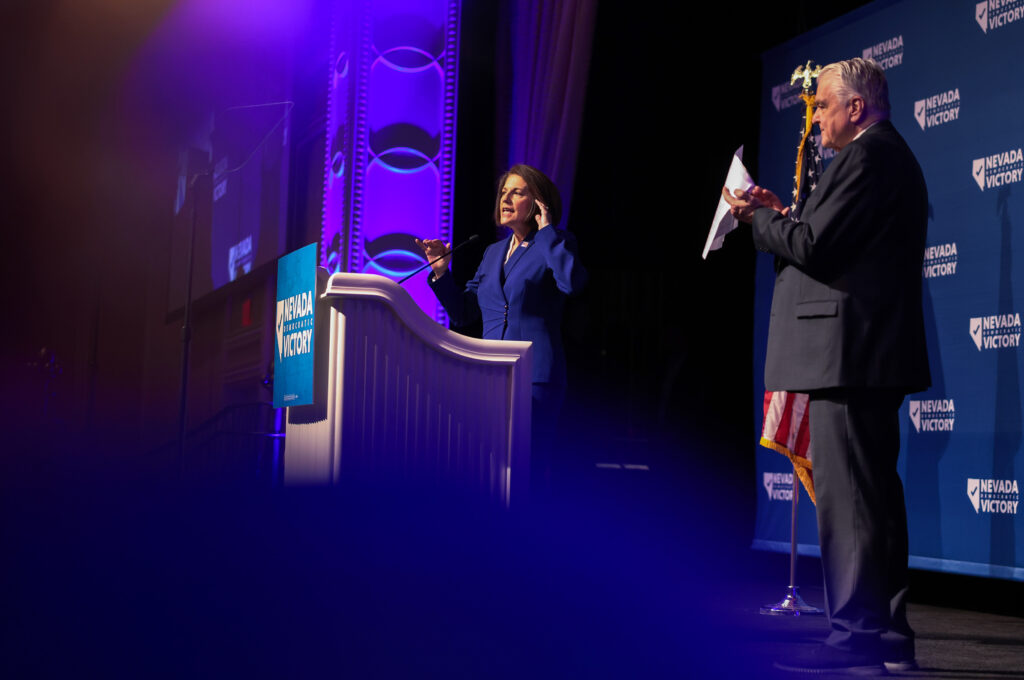 Updated on 11/9/22 at 6:50 a.m. to reflect more recent voting information.
Reporters Jannelle Calderon and Naoka Foreman contributed to this story.
Featured Videos
Comment Policy (updated 4/20/2021): Please keep your comments civil. We reserve the right to delete comments or ban users who engage in personal attacks, use an excess of profanity, make verifiably false statements or are otherwise nasty. Comments that contain links must be approved by admin.