Tourism officials see 'mega-weekends' as key to Las Vegas visitor growth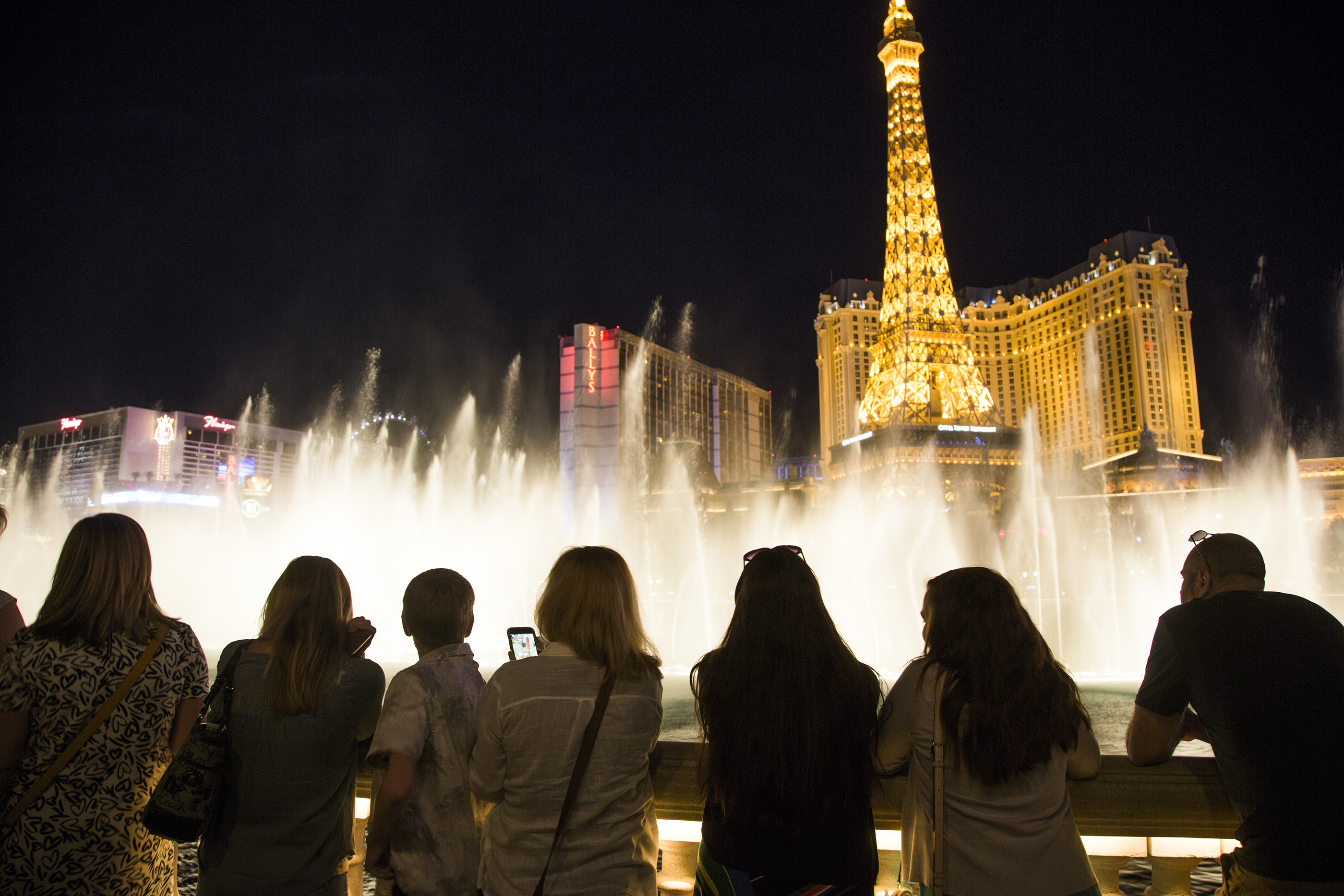 A sports fan's enjoyment trifecta of simultaneously gambling, drinking and watching games draws thousands of college hoops enthusiasts to Las Vegas every year, making March Madness one of the city's busiest stretches.
But the big dance doesn't begin for several weeks, and the city expected to welcome more than 140,000 sports fans this weekend — a large showing for a slower period of the year. So what's drawing sports-minded tourists to town right now?
It's a lineup of athletic events billed as the Ultimate Vegas Sports Weekend that kicked off Thursday with a fan fest in downtown Las Vegas, followed by a Vegas Golden Knights hockey game. The sporting events continued throughout the weekend, featuring NASCAR, UFC, USA Sevens Rugby and the Tuff Hedeman Bull Riding Tour.
"It's an opportunity to provide a great reason for people to come to Vegas," said Steve Hill, president and CEO of the Las Vegas Visitors and Convention Authority (LVCVA).
The tourism agency has another name for the strategy that packages events to lure visitors — a mega-weekend. Whether it's a string of sporting endeavors, musical acts or conference-related events, tourism officials are banking on the "if you build it, they will come" theory as they try to push visitor numbers even higher. The effort comes amid well-documented shifts in visitor preferences. Simply put, the ding-ding-ding of slot machines doesn't hold quite the same sway over millennials. But other attractions — nightclubs, concerts and sports — might.
Las Vegas greeted roughly 42.1 million visitors last year, down slightly from the 42.2 million who drove or flew into town in 2017. Visitation peaked at 42.9 million in 2016.
This year marks the second Ultimate Vegas Sports Weekend, a concept that grew out of a 2018 meeting that brought together the city's sports and venue authorities for a discussion about collaboration. Hill said a similar meeting took place in January at Luxor's HyperX Esports Arena, drawing about 50 attendees, who mingled and explored potential partnerships.
Organic mega-weekends already exist around events such as Chinese New Year, March Madness and the Super Bowl that bring visitors to town for related festivities. But Las Vegas' tourism and events leaders have taken a new approach by essentially manufacturing mega-weekends through thoughtful planning to pool events that might attract like-minded people.
Three of the city's event masterminds — Marc Badain, president of the Raiders; Kurt Melien, president of Live Nation Nevada; and Kevin Camper, senior vice president of sales and marketing for the Las Vegas Motor Speedway — expressed a desire to build more activity-packed weeks or weekends when they participated in a panel forum during Preview Las Vegas.
"The more we spend time talking, the more you'll see that type of thing happening," Melien said.
Games and events at Raiders stadium, which is scheduled to open in time for the 2020 football season, present even more opportunity for mega-weekends. As Las Vegas seeks more recognition as a so-called sports capital, Hill said leaders have batted around the idea of coordinating game schedules to create city-specific weekends. For instance, if the Golden Knights and Raiders could play Pittsburgh's professional teams on the same weekend, it could draw fans who want to catch both matchups.
'It would require a fair amount of coordination with the leagues that I think is something that's worth pursuing," he said.
The extra coordination carries an obvious financial benefit for the destination city. The LVCVA expects a $185.3 million economic impact from the Ultimate Vegas Sports Weekend, as visitors dine out, throw money in the slot machines and shop while they're here.
Branded and marketed mega-weekends, tourism officials say, could drive the city's hotel occupancy rates higher, especially during traditionally quieter times. The busiest weekends tend to coincide with major events, such as March Madness kickoff weekend, which in recent years has posted an occupancy rate above 98 percent.
The occupancy rate in 2018 averaged 88 percent, Hill said. That's just under the record 90.4 percent occupancy rate achieved in 1996 and 2007, when the city had room counts of 99,072 and 132,947, respectively, according to the Las Vegas Convention and Visitors Authority. Today, Las Vegas has more than 149,000 hotel rooms.
The room capacity will grow when projects such as Resorts World Las Vegas — currently under construction at the former Stardust Resort and Casino site — open their doors. But it's not just the number of beds multiplying in the tourist mecca. The debut of T-Mobile Arena and MGM Resorts' Park Theater added more show and concert space to the city's already-robust offerings.
When the Raiders stadium and MSG Sphere hit the market in expected back-to-back years, they'll further expand entertainment space. The latter is a flashy concert venue — developed by Madison Square Garden and the Las Vegas Sands — that is designed to immerse guests in a new entertainment experience.
All those changes to the Las Vegas Strip landscape, Hill said, bode well for creating mega-weekends that entice travelers to book a trip and then drop money while they're here.
"We continue to just look for opportunities to see where there's softness in occupancy and demand and find ways to drive that demand," he said.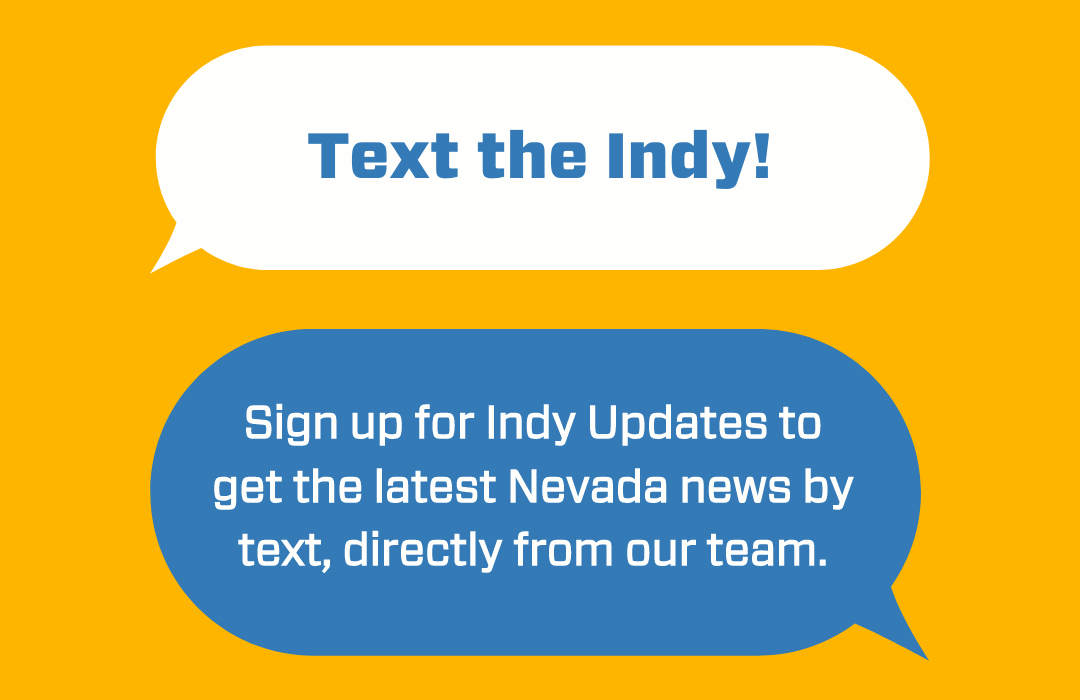 Featured Videos