Toxic train wreck in Ohio hits close to home in Nevada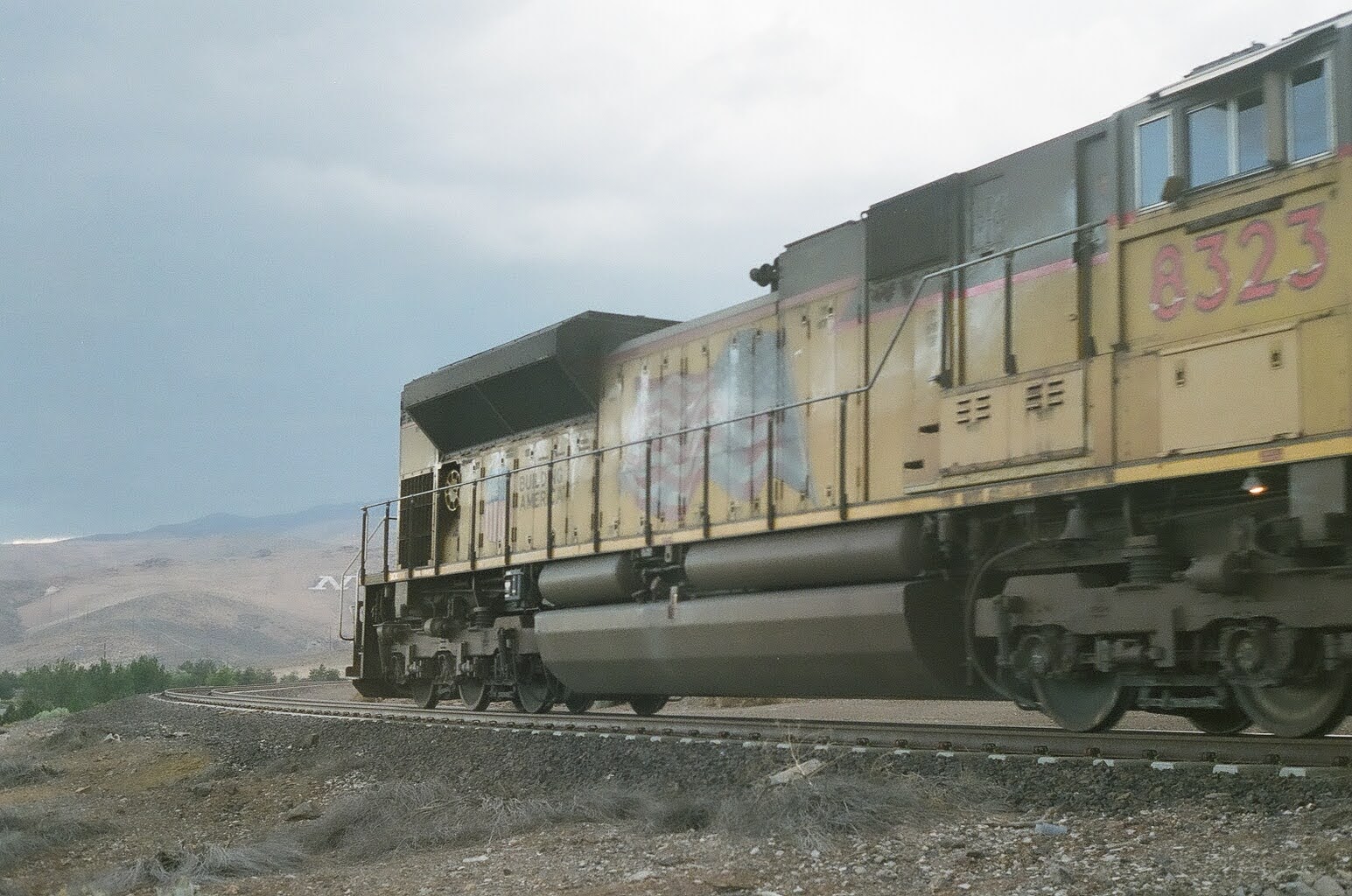 The black smoke had barely cleared from the Feb. 3 train derailment in East Palestine, Ohio when the noxious political fog began billowing in.
Former President Donald Trump dropped by to pass out water bottles and play the disaster for political advantage. He blamed President Joe Biden's administration for not moving more swiftly.
Transportation Secretary Pete Buttigieg didn't pass out water bottles, but instead responded during his own tour of the site by reminding the former president of his administration's efforts to derail federal safety regulations meant to protect the public.
And on it goes. Pundits from across the media spectrum have presented the potentially deadly crash as a teachable event, or at least a gotcha moment.
An apparent optimist, National Transportation and Safety Board Chair Jennifer Homendy on Friday called for a focus on the investigation and the important questions of safety raised by the derailment.
"This is not a time for politics," Homendy told CNN. "There is a time for politics. It is not this."
In a divided America, we're regularly reminded that it's never too soon to play politics. But Homendy makes a valid point. Public safety should always take precedence over predictable sparring.
In Nevada, those who have devoted decades to the fight against the Department of Energy's proposed nuclear waste repository at Yucca Mountain viewed the Ohio derailment through a different lens. The recent toxic event was the sort of accident they had feared might happen during the transportation of high-level radioactive material across the country had the dump project moved forward.
"Groups across the country, the people who think about nuclear waste are really worked up about [the recent derailment]," longtime Yucca Mountain opponent Judy Treichel says. "The email is just rocketing back and forth."
With the project's regulatory licensing process suspended for more than a decade, some are surely tempted to wonder what all the fuss is about. It is annually pronounced dead by its political critics from Nevada, who pledge vigilance from Carson City to Washington, D.C.
Whether you believe it's safely in the history books or one of the federal government's undead programs that slumber uneasily until the climate in Washington changes, it's important to appreciate that the project has always been as much of a political question as a scientific one.
Although countless articles have been written about the politics and science surrounding the site, it was the dangerous specter of the transportation issue that I believe has proven an unbeatable argument against Yucca's proponents. Taking nothing from the best efforts of the Silver State's elected officials, politically speaking, screwing Nevada was the easy part.
Simply put, the real dangers of transporting nuclear waste crossed state lines and rumbled past the front doors of millions of Americans.
Longtime anti-Yucca opponent Steve Frishman reminds me of the logistical nightmare that some clever critics referred to as the "mobile Chernobyl." Tons of radioactive waste collected from 35 locations would have to pass through 43 states traveling within a half mile of 50 million people before reaching the gates of Yucca Mountain.
While serving as the head of Nevada's Commission on Nuclear Projects, former Gov. Grant Sawyer's roadshow about the dangers of transporting radioactive waste left a powerful impression on citizens far outside arid Nevada. Frishman says that's one reason why the Department of Energy fought to prevent federal funds from being used by Nevada to build what they called "interstate coalitions." But states began linking arms just the same out of a sense of common concern.
Treichel says, "Transportation was one thing that the Department of Energy didn't want to talk about at all. They pretty much wanted to stick with other topics." And when the safety of rail transportation was questioned, she recalls, the response deflected to the use of "dedicated trains so you don't have to worry about something like that. In fact, that's almost impossible to do with the national railway system we have."
Treichel spent years as an anti-nuclear activist and Indigenous rights advocate before becoming the executive director of the Nevada Nuclear Waste Task Force. Frishman headed the Texas Nuclear Waste Office before moving to Nevada after Congress adopted the Nuclear Waste Policy Amendments Act that named only Yucca Mountain as a repository site. Together, Treichel and Frishman have spent more than 70 years battling Yucca Mountain, most of it out of the spotlight.
Although the toxic cloud has cleared, the public's attention span is short, and the press is forever chasing the next shiny news object. It's a relief to know that some people remain vigilant.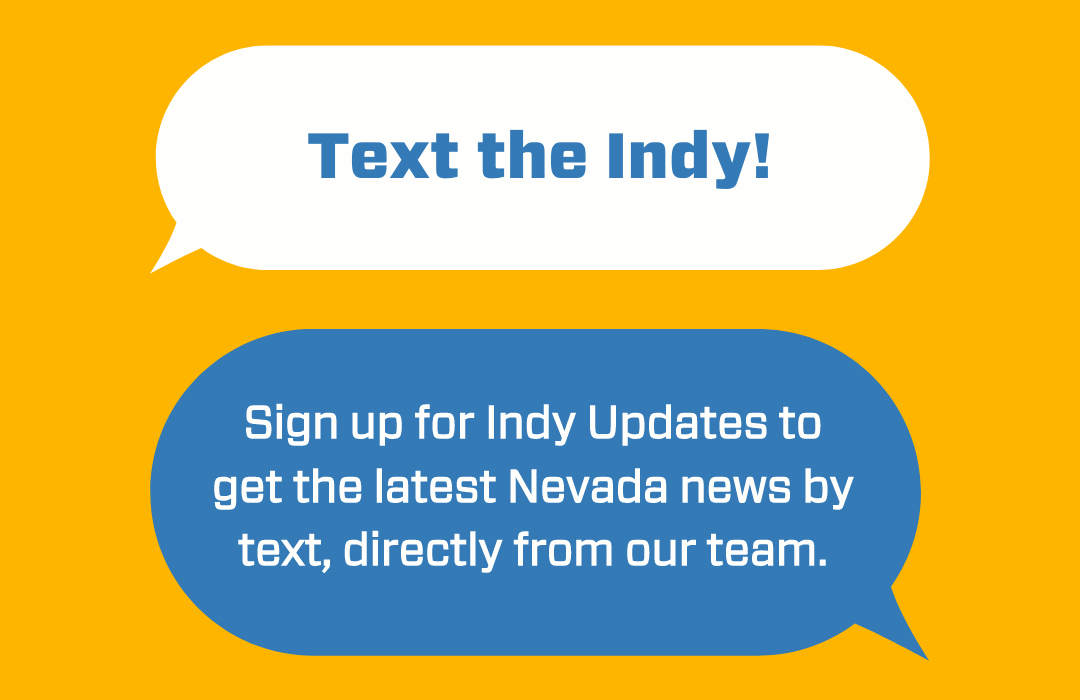 Featured Videos
Comment Policy (updated 4/20/2021): Please keep your comments civil. We reserve the right to delete comments or ban users who engage in personal attacks, use an excess of profanity, make verifiably false statements or are otherwise nasty. Comments that contain links must be approved by admin.