Police secure the Las Vegas Strip on Tuesday, October 3, 2017 following a deadly shooting that took place at the Route 91 concert late Sunday night. Daniel Clark/The Nevada Independent
Trump announces $1 million grant to cover costs of Vegas shooting emergency response; Titus requests more
President Donald Trump says Las Vegas will receive $1 million to cover overtime costs for law enforcement officials responding to last week's mass shooting on the Strip, but Democratic Rep. Dina Titus is requesting more.
Trump tweeted Wednesday afternoon that he was "Happy to announce we are awarding $1M to Las Vegas – in order to help local law enforcement working OT to respond to last Sunday's tragedy."
But Titus wrote a letter Thursday asking Attorney General Jeff Sessions for more, noting that overtime costs for the Las Vegas Metropolitan Police Department alone are estimated to be over $2 million so far.
"I respectfully request that you award additional grant funding to the State of Nevada to fully cover the overtime costs incurred by our local first responders as they responded to this tragedy," she said. "Thanking you in advance for your consideration of the request."
The grant money will come from emergency response funds within the Bureau of Justice Assistance, a subsidiary of the U.S. Department of Justice. It will flow to the Nevada Department of Public Safety, although it wasn't immediately clear how that state agency would distribute the funds.
"The grant funds announced today recognize the hard work and dedication of law enforcement officers across Las Vegas and the State of Nevada, who worked tirelessly in the wake of the tragic shooting last week," the DOJ said in a statement. "The Justice Department is continuing to work with Las Vegas officials to address law enforcement and public safety costs related to this tragedy."
Trump visited Las Vegas a few days after a gunman at the Mandalay Bay casino opened fire on an outdoor country music festival, killed 58 people and injured nearly 500.
Vice President Mike Pence also visited Las Vegas over the weekend.
Lawmakers including Democratic Rep. Jacky Rosen and Sen. Catherine Cortez Masto, as well as Republican Sen. Dean Heller, said they applauded the grant.
"I'm incredibly proud of our first responders who ran toward violence and chaos and undoubtedly saved many lives," Heller said in a statement. "As our community continues down the long road toward recovery, it's important that Nevada has the resources it needs to rebuild and I'm committed to working to make sure of it."
This story was updated at 5:30 p.m. on Oct. 12, 2017 to add information from Rep. Dina Titus and other members of the congressional delegation.
INDY FAST FACTS
Dina Titus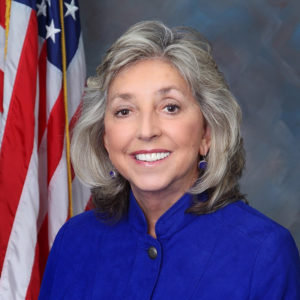 Job:
 Member of the U.S. House of Representatives Nevada's 1st Congressional District
Party:
Democrat
In current office:
2013-present
Birthdate:
May 23, 1950
Education:
College of William and Mary (B.A.) University of Georgia (M.A.) Florida State University, Tallahassee (Ph.D.)
Other public offices held:
Member of the U.S. House of Representatives Nevada's 3rd Congressional District (2009-2010) State Senator, District 7 (1989-2008)
Total donations:
$8,158,737 (2007-2018)
Top donors: 
MGM Resorts International $136,060 University of Nevada $62,859 Carpenters & Joiners Union $60,000 Rocky Research $58,300 Painters & Allied Trades Union $57,000 Last Report: 5
/23/18
Credit: Center for Responsive Politics
INDY FAST FACTS
Jacky Rosen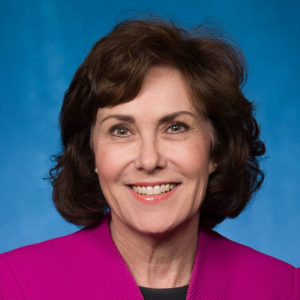 Job:
 Member of the U.S. House of Representatives Nevada's 3rd Congressional District
Party:
Democrat
In current office:
2017-present
Birthdate:
August 2, 1957
Education:
University of Minnesota, Twin Cities (B.A.)
Other public offices held:
None
Total donations: 
$7,133,798 (2017-2018)
Top donors:
EMILY's List $178,768 League of Conservation Voters $80,270 DE Shaw & Co $69,500 University of Nevada $40,038 Omni New York $32,400 Last Report: 6/1
1/18
Credit: Center for Responsive Politics
INDY FAST FACTS
Catherine Cortez Masto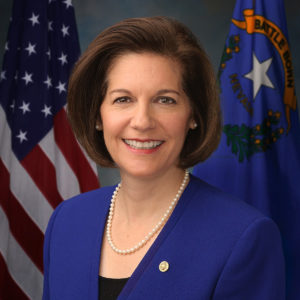 Job
: U.S. Senator
Party
: Democrat
In current office
: 2017-present
Birthdate
: March 29, 1964
Education
: University of Nevada, Reno (B.A.) Gonzaga University (J.D.)
Other public offices held
: Nevada State Attorney General (2007-2015)
Total donations
: $
20,683,341
(2011-2018)
Top donors
: EMILY's List $565,735 League of Conservation Voters $401,508 J Street $185,558 University of California $77,798 University of Nevada $57,754 Last Report: 12
/31/2017
Credit: Center for Responsive Politics
INDY FAST FACTS
Dean Heller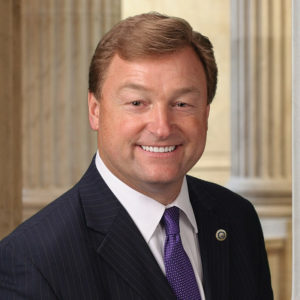 Job:
U.S. Senator
Party:
Republican
In current office:
2011-present
Birthdate:
May 10, 1960
Education:
University of Southern California (B.A.)
Other public offices held:
Member of the U.S. House of Representatives Nevada's 2nd Congressional District (2007-2011) Nevada Secretary of State (1995-2007) State Assemblyman (1990-1994)
Total donations: 
$21,463,574 (2005-2018)
Top donors:
Station Casinos $117,900 Votesane PAC $92,000 MGM Resorts International $74,500 Blackstone Group $48,400 Capital Group $38,800 Credit: Center for Responsive Politics