Trump knew he lost, but on Planet Nevada GOP still basks in his Big Lie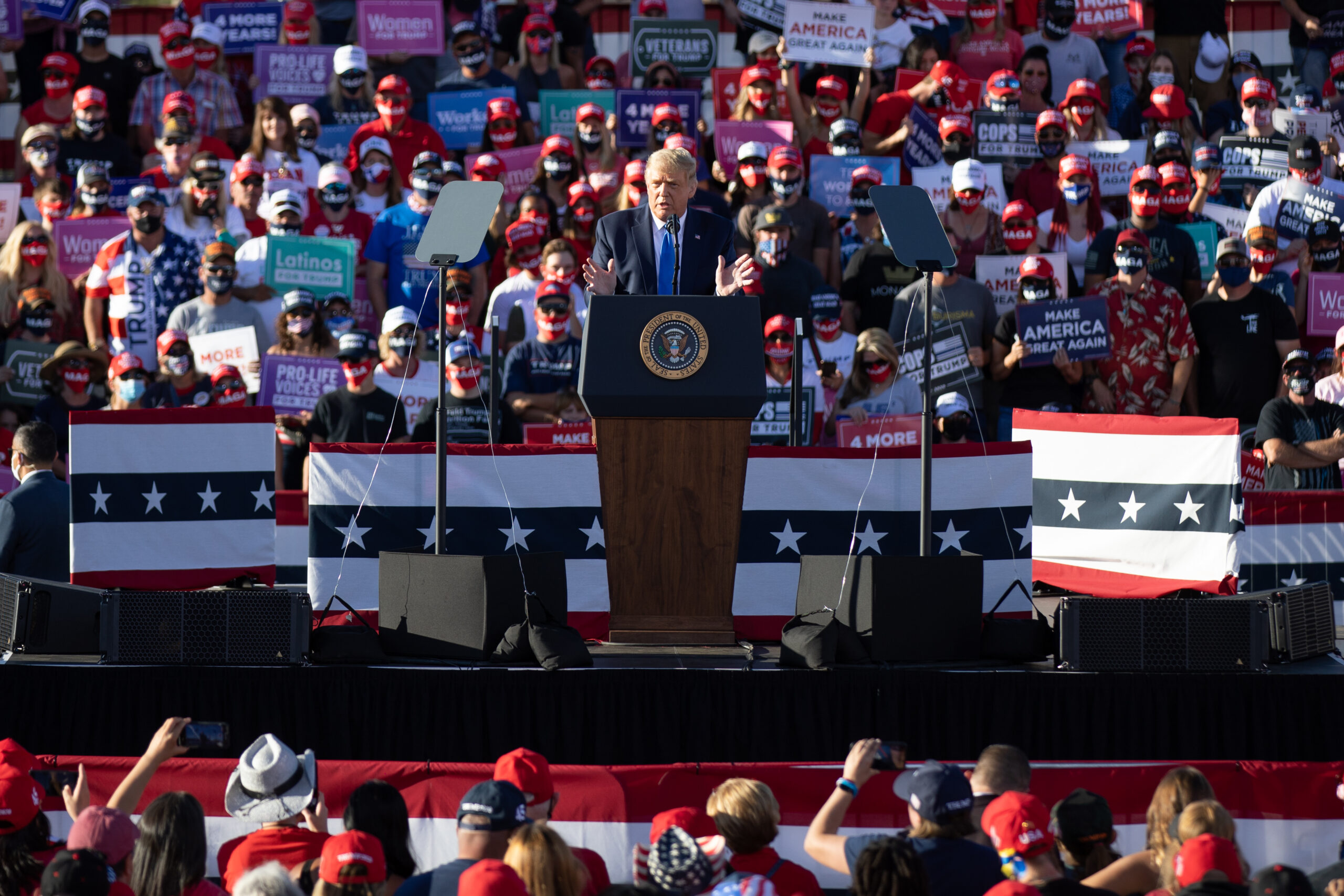 In a week that saw Trump administration officials further expose the former president's attempts to parlay his Big Lie and legal chicanery into an overthrow of the 2020 election, back on Planet Nevada key Republican candidates continued to embrace the fantasy as they celebrated key primary victories.
Thursday's third hearing of the House Select Committee to Investigate the Attack on the U.S. Capitol used testimony and evidence only from Trumpworld insiders and those who witnessed the pressure Vice President Mike Pence weathered as he refused to buckle to Trump's demands to halt the certification of a free and fair election. Pence helped save our democracy on a day that members of the right-wing militant Proud Boys and other Trump loyalists called for his hanging as they stormed into the Capitol.
In methodical interviews and testimony from former Pence counsel Greg Jacob and retired U.S. Court of Appeals Judge J. Michael Luttig, the committee showed that the plan advanced by Trump lawyer John Eastman for Pence to derail the electoral certification was illegal and unconstitutional. Before he solicited a preemptive pardon for his seditious efforts and took the Fifth more than 100 times in his committee interview, Eastman admitted that the plan was against the law and that Trump knew it.
Not that any of it figures to be mentioned in upcoming campaign stump speeches by Trump-endorsed candidates Adam Laxalt, Joe Lombardo and Jim Marchant. They crossed the rubber room Rubicon long ago and have shown no interest in changing political course toward, well, reality. But that's life on Planet Nevada.
After posturing and propagandizing for months about the evils of the dreaded Dominion Systems voting machines, and ginning up the voter fraud fears of the GOP base at every turn, for some reason the hacking gnomes and string-pulling Geppettos took Tuesday night off. Laxalt advanced to the general election in the U.S. Senate race against incumbent Catherine Cortez Masto, and Lombardo easily outdistanced pugnacious Trumper Joey Gilbert – who is crying fraud at this moment – in the gubernatorial primary.
Even My Pillow Guy-hugging conspiracy theorist and voter fraud clown car chauffeur Jim Marchant managed to prevail in the GOP primary for secretary of state — the office in charge of election integrity in Nevada. If that doesn't make the hair stand up on the back of your neck, I suspect you're living on Planet Nevada.
Although Laxalt's fealty for Trump's authoritarian vision borders on the Freudian, and Lombardo's embrace of 45's endorsement seems more staged, it's the Q Anon-curious Marchant who has been making the biggest splash in the national media of late – and deservedly so. He's done more than most Trump loyalists to promote a misleading dog-and-pony show intent on continuing the former president's deception all the way to the midterms. Even as the House Jan. 6 committee methodically exposes the lies and criminally craven strategies of Trump and his most loyal acolytes, none of it matters on Planet Nevada. Marchant's campaign is a reminder that when you've gorged yourself on lies, the truth is something of an acquired taste.
Judge Luttig's words, delivered in a halting, thoughtful tone that reflected the historic gravity of the moment, should be embraced by those who actually love America – and not just when their guy wins. The conservative, for whom Eastman once clerked, talked about the clear and present danger that Trump and his allies continue to pose to the country because they continue to pledge to attempt to overturn the 2024 election should they lose. Trump's GOP, he said, was "executing that blueprint for 2024 in open and plain view of the American public."
From Luttig's statement before the committee:
"A stake was driven through the heart of American democracy on January 6, 2021, and our democracy today is on a knife's edge.
"America was at war on that fateful day, but not against a foreign power. She was at war against herself. We Americans were at war with each other — over our democracy.
"January 6 was but the next, foreseeable battle in a war that had been raging in America for years, though that day was the most consequential battle of that war even to date. In fact, January 6 was a separate war unto itself, a war for America's democracy, a war irresponsibly instigated and prosecuted by the former president, his political party allies, and his supporters. Both wars are raging to this day.
"A peaceful end to these wars is desperately needed. The war for our democracy could lead to the peaceful end to the war for America's cultural heart and soul. But if a peaceful end to the war for America's democracy is not achievable, there is little chance for a peaceful end to that war. … Though disinclined for the moment, as a political matter of fact only the party that instigated this war over our democracy can bring an end to that war. "
Trump and Eastman knew they were lying. Members of the administration knew it. Thankfully, Pence knew it, too, and did something about it.
It was the third of seven scheduled hearings by the committee, which will soon explore an issue that should hit uncomfortably close to home: The participation of the self-blinded Nevada super-Trumpers who proudly signed on as false electors as part of the unconstitutional charade to overturn the results of the 2020 election. They can wrap themselves in the flag of falsehood, but sooner or later they should have some explaining to do.
Back on Planet Nevada, where Trump's Big Lie still fries the brains of the state Republican Party like a cracked egg on a summer sidewalk, it's another good day to babble on about defending our election from enemies surreal and imaginary.
John L. Smith is an author and longtime columnist. He was born in Henderson and his family's Nevada roots go back to 1881. His stories have appeared in Time, Readers Digest, The Daily Beast, Reuters, Ruralite and Desert Companion, among others. He also offers weekly commentary on Nevada Public Radio station KNPR.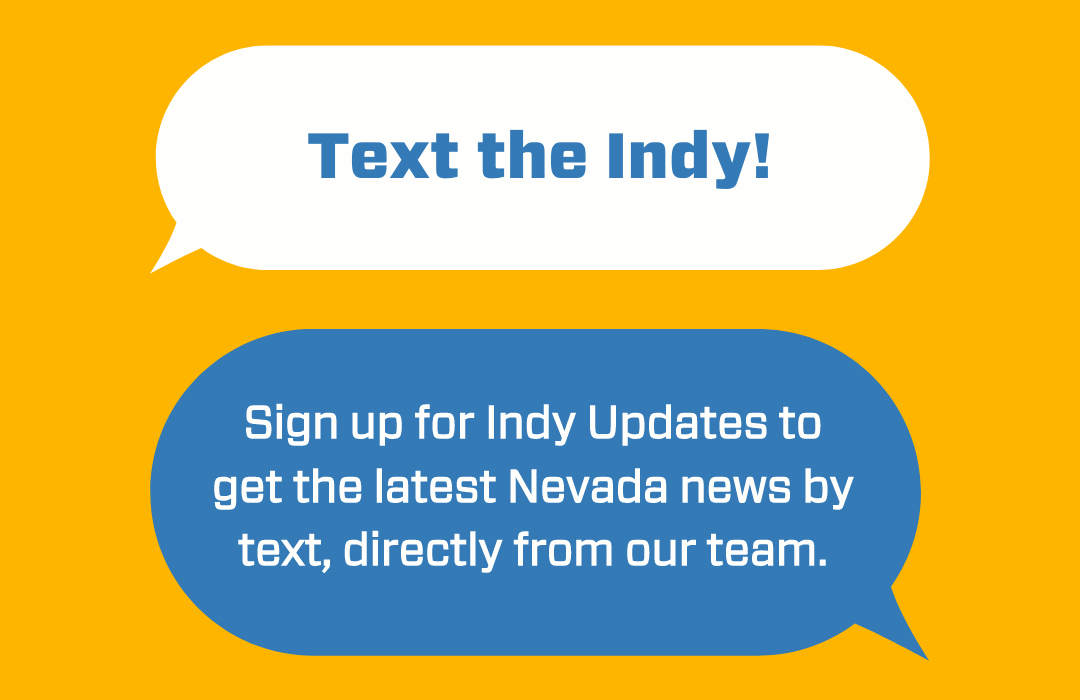 Featured Videos