Trump laments Roger Stone's sentence during a wide-ranging graduation speech in Las Vegas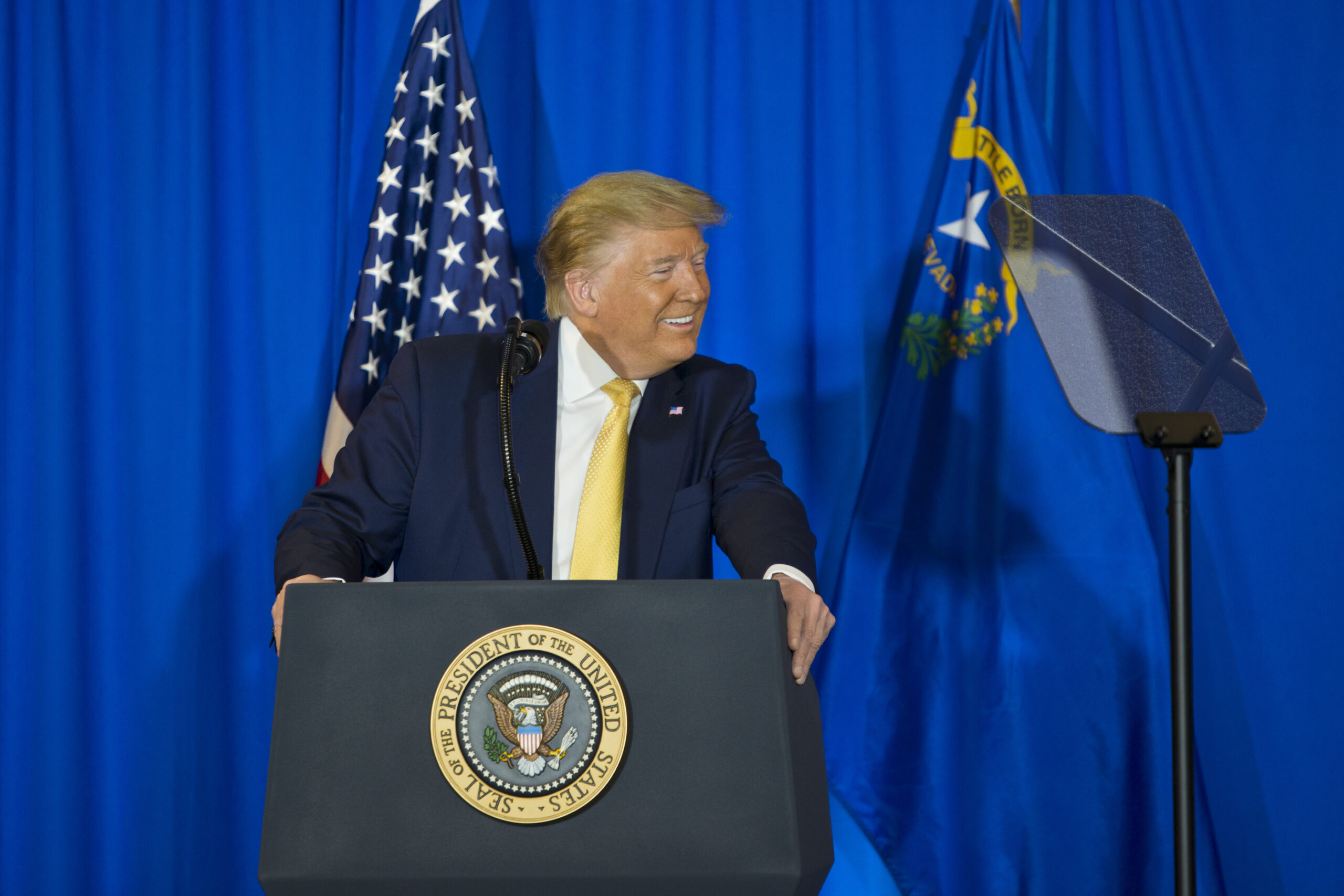 President Donald Trump delivered a meandering speech Thursday at a Hope for Prisoners graduation ceremony in Las Vegas, at points riffing on the "unbelievable" treatment of Roger Stone and touting the nation's economy under his watch.

It was the president's first public appearance since arriving Tuesday night in Las Vegas as part of a western swing while Democrats campaign here ahead of Nevada's caucus on Saturday. His speech came shortly after a federal judge sentenced Stone — a Trump confidant and political adviser — to three years and four months in prison for his attempt to hinder a congressional inquiry of the president.

Trump wasted no time offering his take on the Stone news, but he stopped short of announcing a presidential pardon.

"I want the process to play out," he said at Metro Police headquarters, where the graduation for the prisoner re-entry program was held. "I think that's the best thing to do because I'd love to see Roger exonerated, and I'd love to see it happen because I personally think he was treated very unfairly."

Trump also took a moment to commend GOP megadonor and casino mogul Sheldon Adelson and his wife, Miriam, for their work regarding addiction treatment.

"Stand up, Sheldon!" he quipped while blanketing the couple with praise.

The kind words Trump bestowed upon Stone and the Adelsons didn't extend much further. He continued his crusade against Hillary Clinton, "the fake news media" and "dirty cops" at the top of the FBI. Among the jabs at his perceived foes, the president addressed the graduates of the re-entry program for formerly incarcerated people.

"We want to have a great and fair court system," he said. "I hope you had a fair and wonderful court system, but perhaps you didn't — perhaps you didn't — and if you didn't we want to straighten it out. But we have to straighten it out also at the top level."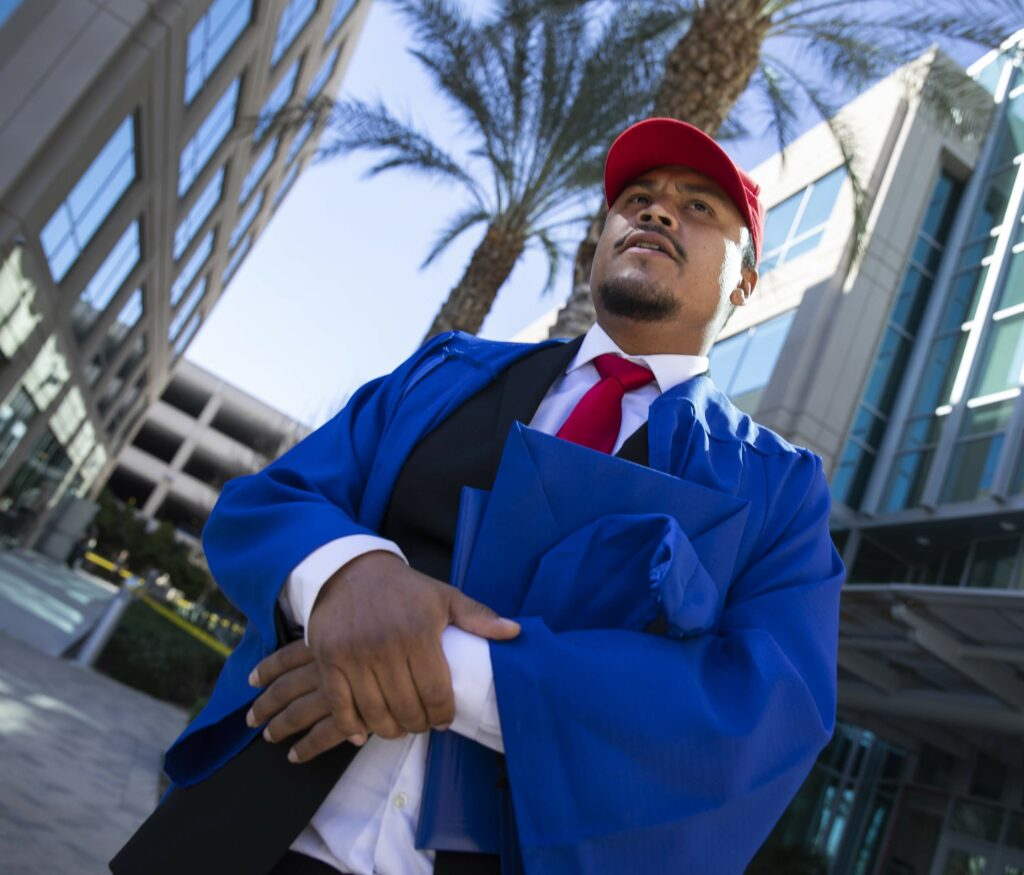 Trump encouraged the 29 graduates to avoid succumbing to negativity and, instead, chart a new path forward for their lives.

Hope for Prisoners, founded in 2009 by an ex-inmate named Jon Ponder, is an 18-month re-entry program that involves job training, mentorship and counseling. Since its debut, it has served more than 3,100 men and women, garnering national attention for its successes along the way.

"This is the country where anyone can make a comeback," Trump said. "We made a comeback with our country. We called it the great American comeback. This is the great American comeback, and you're doing the same thing."

At the very beginning of his remarks, he singled out one person for such a comeback. Trump motioned to Ponder, a former bank robber, and said, "We are giving him absolute consideration and I have a feeling he is going to get the full pardon."

Ponder, in an interview after the event, said he was caught off guard by the comment.

"It feels very surreal because I had never really thought about getting a presidential pardon," he said. "I have no words."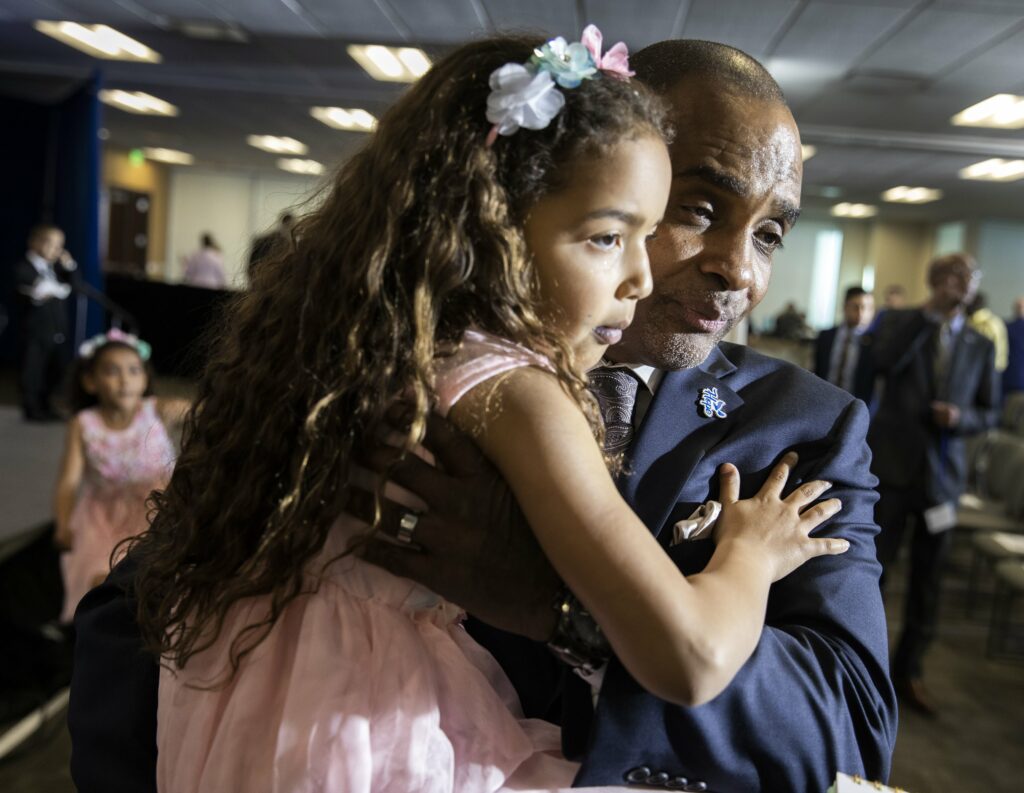 Wearing royal blue-colored caps and gowns, the graduates filtered out of the ceremony afterward, ready to begin the 18-month program. For many of the participants, this was their first graduation of any type, although it occurred on the front end of the program. That's by design, as evidenced by a ritual during the ceremony, when graduates covered their faces with their hands and then removed their hands.

Ponder wants the participants to see their future without the past in front of their face all the time.

For Robert Petrozinno, 34, that means a job in the mining industry. The Hope participant, who served six and a half years in prison, said he plans to get a mining certificate. As he spoke after the ceremony, his son wrapped him in a hug, while his wife stood nearby.

Petrozinno said he's grateful for the second chance.

"It was awesome and was a great opportunity," he said. "I'm looking forward to the future the program is helping me with."

A fellow Hope graduate, 30-year-old Maceo Wells, said the president's visit underscores how much weight the program carries in the community.

"He does have a choice to be somewhere else," Wells said, referring to Trump. "But he chose to be here with a bunch of felons."

After the graduation visit, Trump headed to Colorado Springs, Colorado, for a rally Thursday evening, but he will be back in Las Vegas on Friday for an afternoon rally here.

The Nevada Independent is raising $200,000 by Dec. 31 to support coverage of the 2024 election.
Tax-deductible donations from readers like you fund this critical work.
If you give today,your donation will be matched dollar-for-dollar.
Give + Get Matched
Featured Videos