UFC boss slaps his wife and gives Nevada a black eye it deserves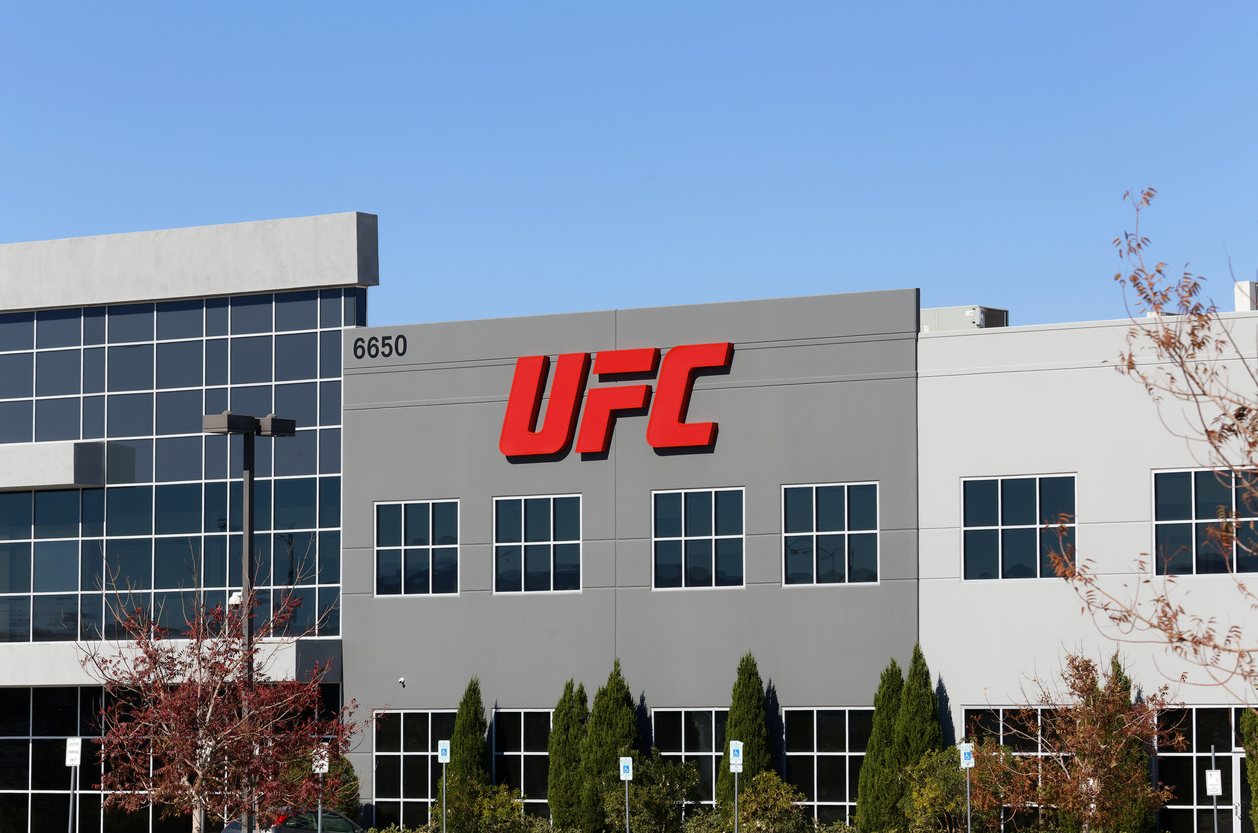 This past week's press conference hyping the first UFC Fight Night of 2023 veered into a predictable exchange with the blood sport's president Dana White addressing questions about the latest tabloid scandal in his high-flying and head-slapping life.
Instead of holding forth on the main event, White was asked about his own undercard bout. For those whose attention has been focused on the price of eggs, a video of White slapping his wife, Anne, during a boozy New Year's Eve celebration at a Cabo San Lucas nightclub was splashed last week by TMZ and immediately circled the planet on social media. News of the domestic battery quickly generated headlines and hand-wringing.
Expressions of outrage poured in from several fronts, including the California Legislative Women's Caucus. In a letter to Ari Emanuel, CEO of UFC parent company Endeavor, the group called on White's removal as president of the lucrative sports entertainment venture that he's grown from outlaw experiment to multibillion-dollar success story.
"The head of a major sporting organization cannot claim to be for the safety of women while a video of him striking his wife continues to circulate online without a response from you," the letter reads in part. "The hypocrisy is astounding. Enough is enough."
To date, let's just say enough has never been enough where 53-year-old White is concerned. In the twisted structure of the UFC, he is more than a figurehead and co-developer, but a business tycoon and political influencer in his own right.
Those who try to compare UFC to a traditional professional sports league do so at their own peril. This is the entertainment phenomenon that was once called "human cockfighting" by the late Sen. John McCain. White and brothers Frank and Lorenzo Fertitta took UFC from a $2 million investment in 2001 to a multibillion-dollar corporation by rebranding the pitbulls-on-crack reputation of the events and using their political acumen to morph it into something covered on the sports pages instead of the police blotter.
As White told the Republican National Convention in 2016, "In 2001, my partners and I bought the UFC, and it was basically considered a bloodsport. State athletic commissions didn't support us. Arenas around the world refused to host our events. Nobody took us seriously. Nobody. Except Donald Trump. Donald was the first guy that recognized the potential that we saw in the UFC, and encouraged us to build our business."
White & Co. toned down the maiming and stomping enough to position UFC to receive the blessing of the political pushovers at the Nevada Athletic Commission. No eye gouging! How's that for a concession to the AMA, and the ASPCA, for that matter? Other states eager to cash in on its undeniable popularity followed suit.
White has given Nevada a black eye, sure, but we thrive on them and have since statehood. It's unwise, and pretty naïve, to pretend that one ugly video, or White's previous sex-tape scandal, is going to make much difference to millions of UFC fans, the state's coffers, or the pockets of all those who benefit from the crowds that come to watch the spectacle.
Now, about that apology.
Although White embarked on his mea culpa tour shortly after the video surfaced, saying he offered "no excuses" for his behavior and added that he deserved whatever criticism came he received, by last week's press conference, he had decided that such opprobrium shouldn't include any actual penalty. He also hoped that the issue of the head of a major sports enterprise smacking his wife in public shouldn't detract from this weekend's UFC extravaganza featuring guys smacking each other in public.
If your own head isn't spinning or at least aching at this point, you're not paying attention.
"These guys have trained hard and gotten ready for this fight," he told reporters. What happened on New Year's Eve is mine. My mistake. Not theirs. … All the criticism I've received this week is 100% warranted."
Then it was sackcloth-and-ashes time. White went on about the burden he now bears, which he also believes is far worse than any punishment he might receive in the form of suspension or fine.
"Here's my punishment: I have to walk around for however long I live — and this is how I'm labeled now," White said. "My other punishment is that I'm sure a lot of people — whether it be media, fighters, friends, acquaintances — who had respect for me might not have respect for me now."
Who knows, maybe that passes for a magnanimous gesture in the mix-martial arts world. By the end of White's closing argument, I concluded he would have made a helluva defense attorney. He didn't have a fact in his favor, but why should be punished?
Outside a few critics, including the Culinary Union locked in their forever war with White's close friends in the gambling House of Fertitta, he hasn't exactly been called on the carpet for his behavior. Endeavor didn't rush to scold its golden goose.
Neither did ESPN, which distributes UFC promotions. TBS, which is set to begin broadcasting the painfully-ironically named "Dana White's Power Slap League" also remained silent as of Friday, but at least had the good sense to delay the debut a whole week.
Something tells me Dana White will set aside his shame and muster up the courage to leave the house long enough to attend UFC Fight Night.
John L. Smith is an author and longtime columnist. He was born in Henderson and his family's Nevada roots go back to 1881. His stories have appeared in Time, Readers Digest, The Daily Beast, Reuters, Ruralite and Desert Companion, among others. He also offers weekly commentary on Nevada Public Radio station KNPR.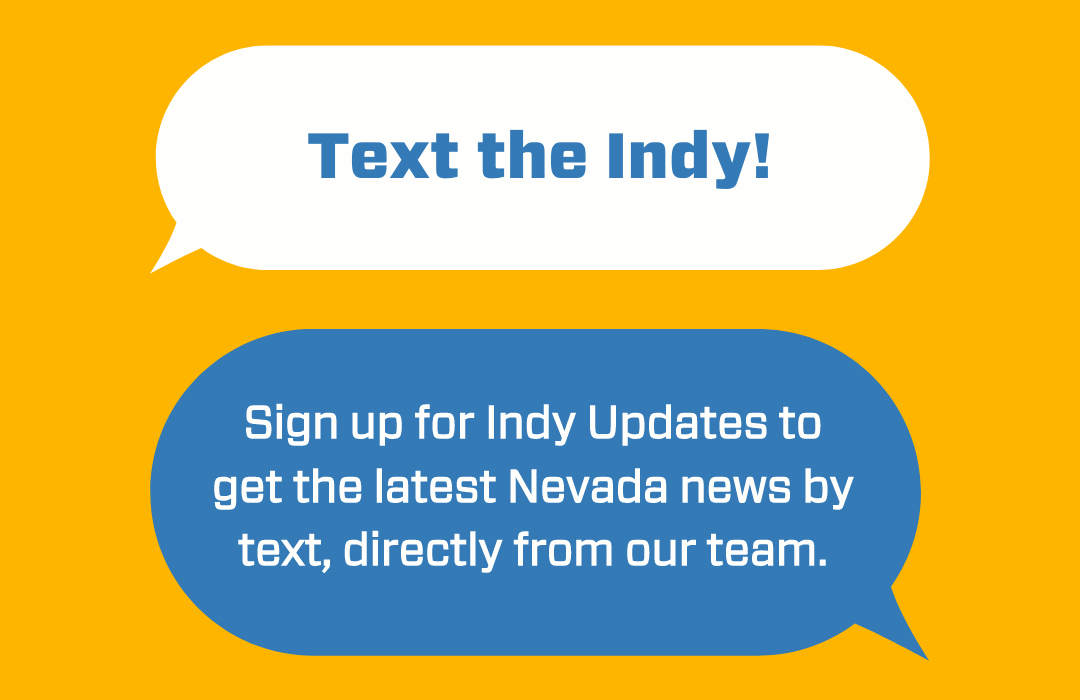 Featured Videos
Comment Policy (updated 4/20/2021): Please keep your comments civil. We reserve the right to delete comments or ban users who engage in personal attacks, use an excess of profanity, make verifiably false statements or are otherwise nasty. Comments that contain links must be approved by admin.