Uncertain future for TPS could mean thousands at risk for deportation in Nevada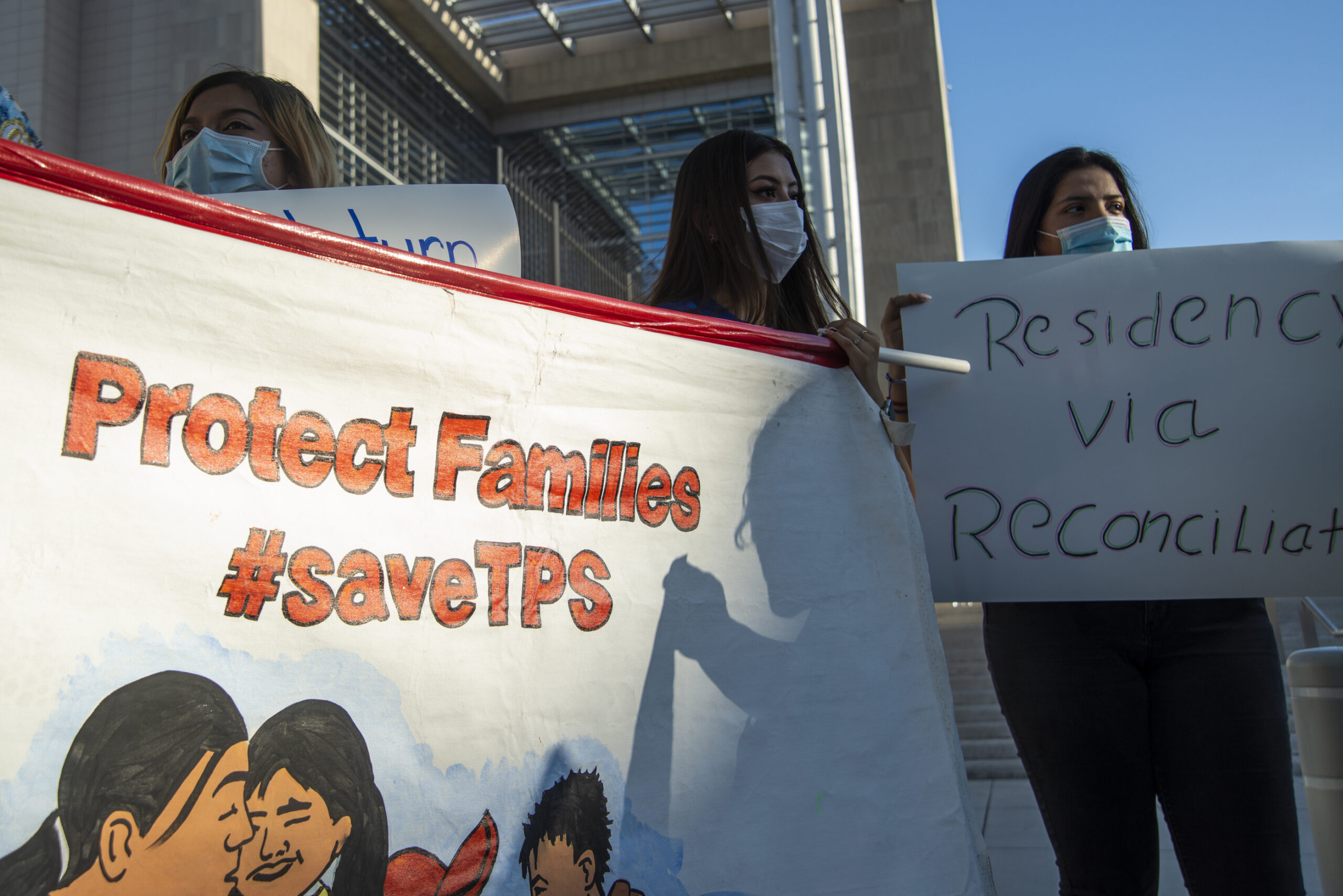 Feeling disappointed, disillusioned and betrayed, members of Arriba Las Vegas Worker Center came together Wednesday night after learning that the Biden administration and attorneys representing hundreds of thousands of immigrants failed to come up with an agreement about the future of the Temporary Protected Status (TPS) program.
The collapse of the over-a-yearlong talks puts more than 337,000 immigrants from El Salvador, Nicaragua, Nepal and Honduras at risk of deportation as early as Dec. 31.
"I think we felt double betrayed because we thought … we had an ally [in the White House], and would have used his power to decide TPS holders to stay in this country after 20 years," said Francis Garcia in Spanish during a virtual meeting organized by Arriba Las Vegas, a nonprofit that advocates for immigrant workers. "But he chose not to."
The program, created in 1990, allows the Department of Homeland Security (DHS) to offer temporary deportation protections and work permits to immigrants from 15 countries experiencing conflicts that make it difficult or unsafe for them to return. Over the past year and a half, the Biden administration announced extensions of the TPS program for Haitian and Sudanese immigrants living in the U.S., but has left people from El Salvador, Nicaragua, Nepal and Honduras in "limbo."
At the end of 2021, there were 241,699 Salvadorans, 76,737 Hondurans, 14,556 Nepalis and 4,250 Nicaraguans enrolled in the TPS program nationwide, according to U.S. Citizenship and Immigration Services (USCIS) data. About 6,300 TPS holders live in Nevada, according to Arriba Las Vegas.
For years, TPS holders have pushed for legislation to codify protections and to obtain permanent residency. Although TPS does not directly provide beneficiaries a path to permanent residence or citizenship, some eligible TPS holders may apply for permanent residence. However, as of June 2021, the U.S. Supreme Court ruled that a TPS recipient who entered the country without being "inspected" at a port of entry is not eligible to become a permanent resident from within the United States.
According to the American Immigration Council, to gain residency status, a TPS recipient who initially entered the country "without inspection" must leave and go through the visa process. But for many TPS holders, going back to their country of origin for a visa interview would block them from re-entering the United States for up to 10 years.
Many TPS holders have been in the U.S. for more than two decades. Deportation could lead to many families being broken, advocates say, as many have U.S.-born children. According to Arriba Las Vegas, there are 5,200 children of TPS holders who are U.S. citizens in Nevada.
Nazareth Jimenez, 18, expressed how much stress she has endured the past four years with the uncertainty surrounding her mom's TPS status. She was 14 in 2018 when the lawsuit Ramos v. Nielsen was filed against former President Donald Trump's decision to stop allowing immigrants from Sudan, Nicaragua, Haiti and El Salvador to live in the U.S. under the TPS program.
"It's been a long time and we're still in limbo," Jimenez said. "For so many years, I've been by my mom's side through this fight… It doesn't seem fair to me that [President Joe Biden] made the promise to give us justice, the justice we deserve, and now he decided nevermind."
Members of Arriba Las Vegas said they were disappointed with the Biden administration, especially because during his presidential campaign, Biden promised he would back TPS and give beneficiaries a path to citizenship, along with recipients of the Deferred Action for Childhood Arrivals and others who are undocumented but live and work in the community.
Others said they felt used only as a campaign strategy to help get Biden elected. Even though TPS recipients are ineligible to vote, their citizen children can and they often encourage family members and people in the community to go vote. The Latino vote has played a big role in recent elections.
"We are chess pieces. They just move us to one side or the other. But I want to remind Biden … you promised and did not fulfill," said Florisela Lopez, a TPS holder. "Your deceit is frustrating to many."
There are also concerns about what the ripple effect of the decision will be to DACA and undocumented people without any sort of protection, as there are households that may have a mix of immigration statuses. The Department of Homeland Security estimates there are about 12 million undocumented people in the country.
In Nevada, it is estimated there are 179,000 undocumented immigrants, according to the Center for Migration Studies.
Although settlement negotiations have ended, the lawsuit is now in the hands of the 9th Circuit Court of Appeals, which will decide in the next month whether it will grant or deny the request to rehear the case. If granted or not decided by Nov. 30, lawyers defending immigrants in the case said TPS programs will be extended nine months as part of a stipulation in the court case.
But the group at Arriba Las Vegas isn't letting discouragement dismantle their fight.
"You'll get tired of us because we're not giving up," Garcia said. "So let's not be discouraged … I know we are worried, but let's be more busy than worried. Let's take action."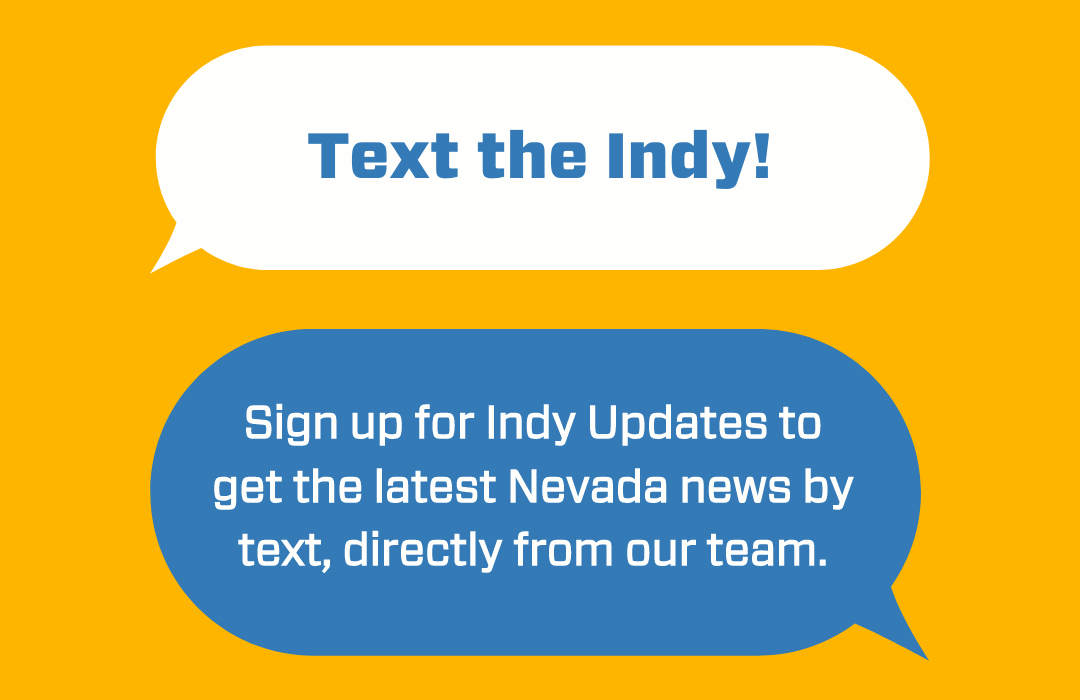 Featured Videos
Comment Policy (updated 4/20/2021): Please keep your comments civil. We reserve the right to delete comments or ban users who engage in personal attacks, use an excess of profanity, make verifiably false statements or are otherwise nasty. Comments that contain links must be approved by admin.