Unforced error with press shows Gov.-elect Lombardo has plenty to learn
Joe Lombardo hasn't taken the oath of office yet, but he's already set a state record for shortest honeymoon with the Nevada press after excluding representatives of two news outlets from Monday's victory speech at Rancho High School.
It was a dumb, dumb, dumb thing to do that immediately raised questions about how he might react under real criticism as governor. Stiff-arming the Las Vegas Sun and Nevada Current also threw water on his shining moment as a local boy who made good. And that's sincerely unfortunate.
Lombardo's political allies and supporters will squawk that leaving off the prickly and progressive Current and Steve Sisolak-supporting Sun from the guest list was no great loss. With media friends like those, who needs enemies, right?
Here's one reason why it was lame and unprofessional.
Lombardo graduated from Rancho, but it wasn't his building. I know Lombardo supports private education, but Rancho belongs to the public. Barring reporters, no matter how recalcitrant, from covering someone just elected to run the state was tone deaf in the extreme.
The excuse floated by a Lombardo campaign functionary that there just wasn't room for two more warm bodies in the space reserved for Nevada's diminutive press corps would be funny if it weren't so amateurish. Unless Donald Trump was doing the counting, the crowd in the high school auditorium wasn't anywhere near capacity.
Clearly not appreciating the mire she was about to step into, Lombardo campaign spokesperson Elizabeth Ray tweaked the Current's Dana Gentry by reminding her that the event was being live-streamed and "AP will also cover."
As a matter of fact, The Associated Press did cover the event. The story went national and devoted about as much space to the press issue as to the governor-elect's broad-brushed goals and promises. Write off the Sun and Current if you'd like, but the AP has a slightly larger reach. It's called global.
As expected, the exclusion snafu brought an immediate response from the state's news media organizations, including the Nevada Press Association, Society of Professional Journalists, Nevada Broadcasters Association, and Nevada Open Government Coalition.
Its group statement said in part, "Lombardo has pledged to lead with 'full transparency' as governor – a welcome commitment – but his decision to shut out local reporters is deeply troubling.
"Democracy relies on a free and open discourse, especially as it applies to elections and the governing process. The press plays an important role in asking critical questions and holding institutions accountable. Moving forward and into the legislative session, our organizations call on elected officials, from all political parties, to commit to conducting their work in a manner open to all."
The groups are right about all parties needing to take press access seriously. Although the GOP's Trump-backed candidates in the last election set an extreme example for arrogance and antagonism toward working reporters, Democrats were often far too choreographed for their own good. If candidates for public office are so delicate that they can't face debating an opponent or answering a few questions from admittedly irascible reporters, they're in the wrong business.
Vilifying the press is the kind of thing that diehard Trumpers love to cackle about. Having chug-a-lugged the 100-proof swill about the reporters being the enemy of the state, they can't help themselves. But Lombardo needs to fly above that, or risk drawing comparisons to Jim Gibbons and Robert List, professional men whose early stumbles came to symbolize their single terms as governor.
For my money, Nevada press hall-of-famer Jane Ann Morrison had it right when she took Lombardo and his campaign manager Ryan Erwin to task on Twitter following the measured chiding by the press organizations: "These groups are more polite than I am. Joe Lombardo and Ryan Erwin stop being stupid. I know Ryan is smarter than to ban certain journalists. Get over it or the story continues."
Sounds like Lombardo is lucky Morrison is retired. But she's right.
If Team Lombardo imagined its self-inflicted wound wouldn't leave a mark, look no further than the drubbing the victory event took in the Sun. Which, for those unfamiliar with printed news products these days, is still published and distributed inside the state's largest newspaper.
The Las Vegas Review-Journal endorsed Lombardo, but it still delivered this headline to every subscriber's door over a blistering Ray Brewer (Sun) article: "Governor-elect's pledge of transparency goes by wayside at victory speech."
The story gave Sun publisher Brian Greenspun another chance to rehash his grievances with Lombardo and claim the governor-elect was holding a grudge for the Sisolak endorsement. Insert your own don't-pick-a-fight-with-a-man-who-buys-ink-by-the-barrel bromide here.
When the dustup with the press subsides, one of the tests Lombardo will face over the next four years is whether he can set aside the more authoritarian and military-style he practiced successfully as Clark County Sheriff and can govern with a brand of leadership befitting the state's chief executive.
With law enforcement veterans about to serve as Nevada's Governor and Lt. Governor, this state's press should already be asking itself that question.
John L. Smith is an author and longtime columnist. He was born in Henderson and his family's Nevada roots go back to 1881. His stories have appeared in Time, Readers Digest, The Daily Beast, Reuters, Ruralite and Desert Companion, among others. He also offers weekly commentary on Nevada Public Radio station KNPR.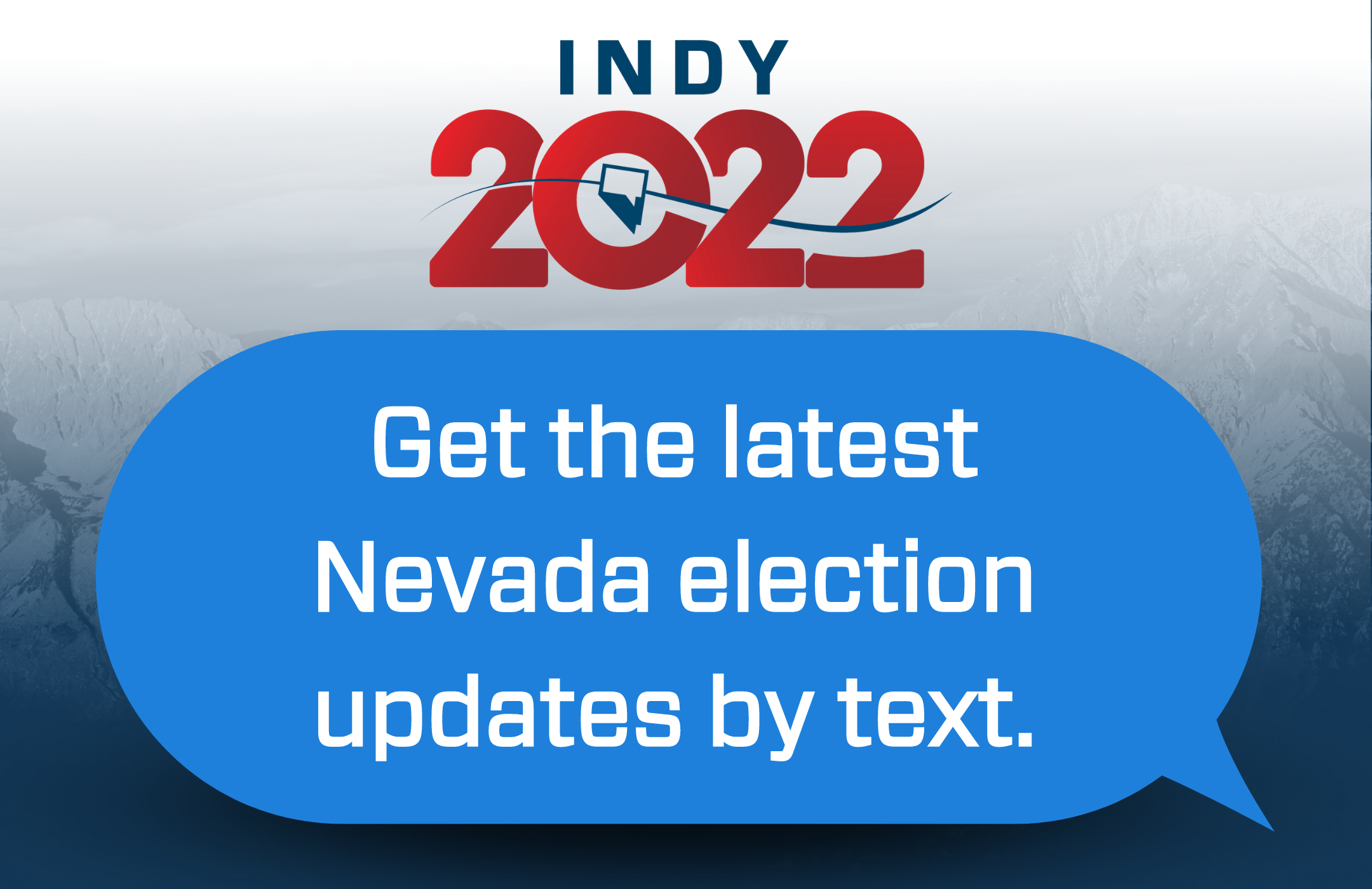 Featured Videos
Comment Policy (updated 4/20/2021): Please keep your comments civil. We reserve the right to delete comments or ban users who engage in personal attacks, use an excess of profanity, make verifiably false statements or are otherwise nasty. Comments that contain links must be approved by admin.