Unholy guacamole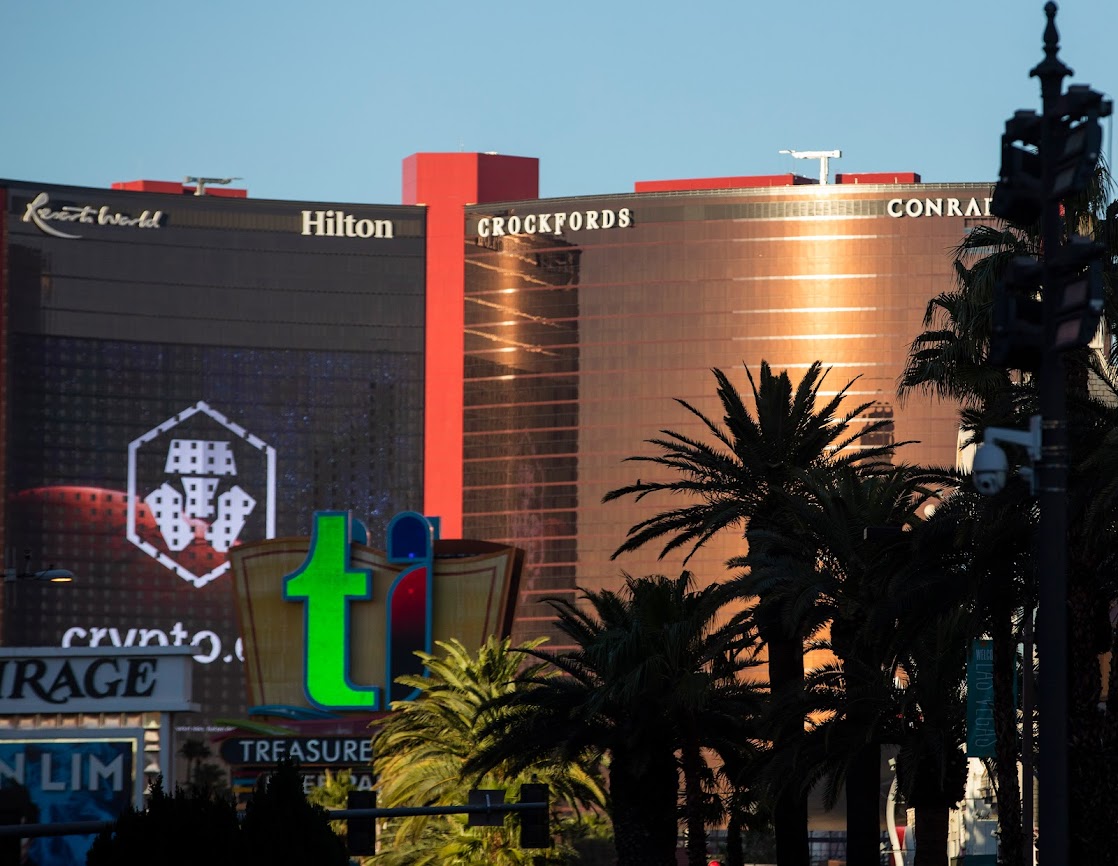 The closure of one Mexican food stand on the bustling Las Vegas Strip doesn't add up to, well, a hill of beans in this world. Or at least it shouldn't.
That is, unless it's the popular and peculiar Tacos El Cabron at Resorts World Las Vegas.
This past week, the Strip's social media railbirds chirped about the closure, once again calling to mind its intriguing ownership and connection with controversies at Resorts World that have caught the attention of Gaming Control Board regulators. By Thursday, gambling publications and the Nevada Current had weighed in. The walk-up taco stand has been closed for more than a week, a source confirms.
Why all the focus on the apparent bustout of the burrito-in-a-box?
Because in the admittedly political world of gaming regulation in Nevada, appearances matter. Issues of ownership, whether of a taco shop or the whole enchilada, are supposed to be taken seriously.
Embarrassing the gaming industry can get a casino licensee fined – just ask the $20 million man, Steve Wynn – and potentially cost a high-paid executive the golden ticket of key employee status.
That's a lot to risk over even the tastiest taco shop.
The question skeptics might be asking themselves is: Why did it take Resorts World so long to get wise to the El Cabron's ownership's eye-popping proximity to one of the larger illegal gambling and bookmaking cases in California led by longtime wiseguy Dave Stroj?
Not to belabor the point, but Stroj headed a multimillion-dollar illegal gambling and bookmaking operation that in 2015 was revealed to have been quite adept at money laundering in California card clubs and Las Vegas casinos.
Stroj was convicted, served time, and is now under a supervised release that's being challenged in a federal hearing Monday in San Diego. Stroj is unlikely to be remanded, but he's already admitted to gambling in Las Vegas against the terms of his supervision.
In an attempt to put the lid on the bean dip, as it were, the casino company, through Rogich Communications, confidently responded to reporters' inquiries with, "Resorts World Las Vegas did a full due diligence on the tenant prior to entering into the lease agreement. David Stroj is not now, nor has he ever been a manager or owner of Tacos El Cabron."
For the record, Stroj claims he's never had a piece of Tacos El Cabron. It is owned by Jaime Behar, Jean Paul Rojo, and Peter Stroj, his father. All of which was initially used by Resorts World management as a thin-as-gazpacho defense of its due diligence in the matter.
Except that, as I've previously reported, Behar and Rojo were also named in the illegal gambling case. Another Resorts World gambler, Craig Kolk, was also indicted in the case and has since been banned from the property.
After such fumbling, it's little wonder that Resorts World has hired a third-party as part of an inquiry into the characters and circumstances surrounding the cracked taco caper and other prickly matters raised by gamblers Brandon Sattler and gambler/whistleblower R.J. Cipriani. Someone has to start getting their story straight.
In a deposition in an unrelated case, Sattler accused Resorts World President Scott Sibella of illegal drug use, an allegation he's denied. Sattler's sworn testimony is damning, but it's also notable that he's currently accused in civil suits of hustling investors out of more than $11 million.
Cipriani reported gamblers with criminal records, including convicted swindler Robert Alexander and none other than Dave Stroj, playing at Resorts World. Both have now been banned from the property. Until a recent settlement, Cipriani fought questionable criminal charges that he had cheated at the casino and assaulted the former Kizzang guru Alexander.
With its third-party oversight, Resorts World appears to realize that a lot more is at stake than a few embarrassing headlines. There's the status of its license, of course, and its credibility as it attempts to expand into other lucrative jurisdictions, New York not least.
There's something else. In 2022, it's hard to imagine any corporate casino giant wanting to be perceived as doing business with characters with a record of being decidedly old-school when it comes to illegal gambling, laundering money, and even debt collection.
Which brings us back to Dave Stroj, a guy who knows the street as well as anyone. Back when he had millions in action in a bookmaking operation and high-dollar card games in California, Stroj had to deal with slow-pay customers.
Some people go the legal route. Stroj relied on a double-tough fellow named Arturo Diaz-Ramirez.
At one point, as a court-authorized recording captured, he lost his temper on the phone when a tardy customer ducked him.
"You came to me for help and I loaned you $200,000, and now you disrespect me and hang up?" Stroj roared. "Call back or I'm selling your debt to Arturo."
Call it a hunch, but I'm guessing it was not a good thing to have your debt sold to Arturo.
Stroj later added, "You don't owe me anymore. Now you owe Arturo."
Diaz-Ramirez was named in the 2015 gambling indictment, but fortunately for a lot of people he wasn't listed as an owner of the Strip's most infamous taco stand.
John L. Smith is an author and longtime columnist. He was born in Henderson and his family's Nevada roots go back to 1881. His stories have appeared in Time, Readers Digest, The Daily Beast, Reuters, Ruralite and Desert Companion, among others. He also offers weekly commentary on Nevada Public Radio station KNPR.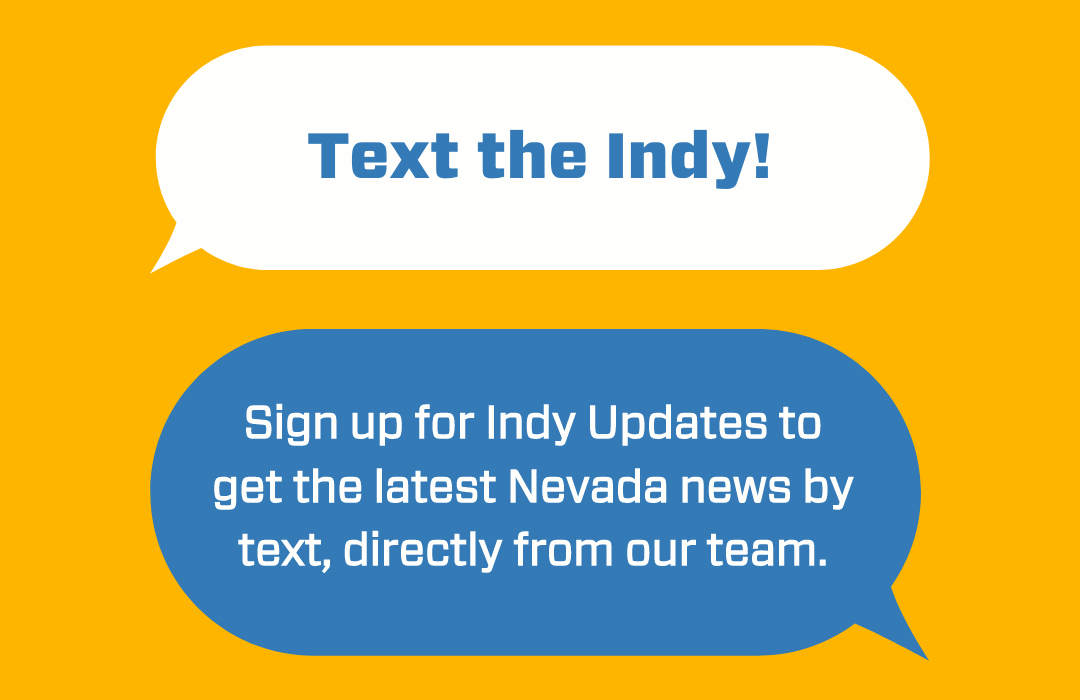 Featured Videos
Comment Policy (updated 4/20/2021): Please keep your comments civil. We reserve the right to delete comments or ban users who engage in personal attacks, use an excess of profanity, make verifiably false statements or are otherwise nasty. Comments that contain links must be approved by admin.