Unmasking Nevada's far right: Nye County commissioner's bigotry on display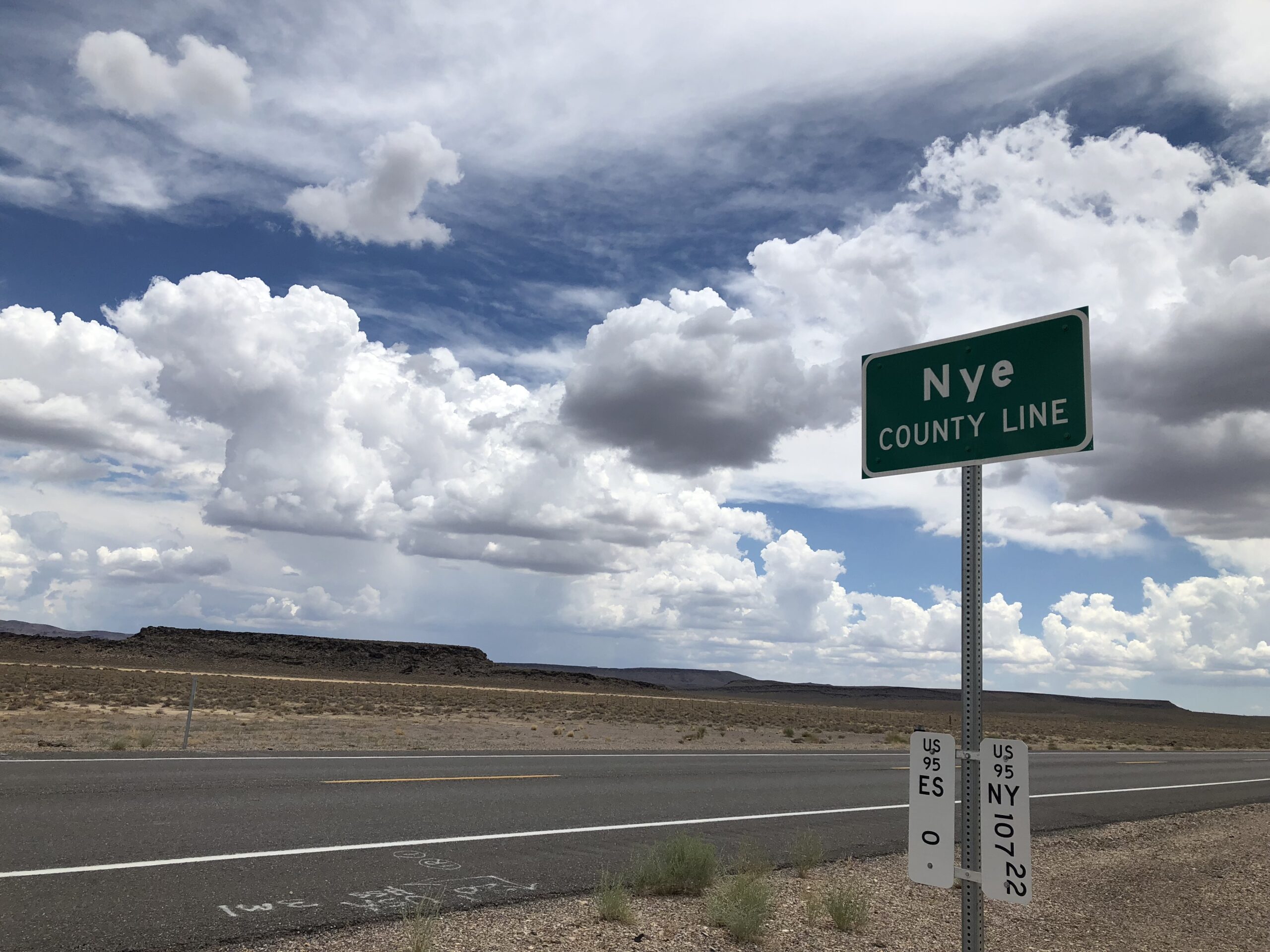 Tuesday's Nye County Commission meeting followed a predictable script with windy opinions vilifying vaccination and mask-wearing during the coronavirus pandemic and the existential threats to the community's freedom emanating from outsiders in far-off Carson City.
Commissioner Leo Blundo once again took a leading role in the anti-mask rhetoric. At this point, you probably don't need to be reminded that his wife, Melissa Blundo, is the founder and chair of the No Mask Nevada PAC, which by her count now boasts some 8,000 members.
During the public participation portion of the meeting, volunteer physicians from Google University and QAnon State again rendered their considered opinions.
No portion of any commission discussion of masks, vaccines, or the pandemic's impact on business and education is complete without taking time to place the blame for everything from Junior's illiteracy to the price of a gallon of unleaded at the feet of Gov. Steve Sisolak. For most commission members, the Governor is the Godfather of government overreach.
All this has become its own brand of vaudeville with Blundo as top banana and no one daring to yank him off the stage as he recites the Nevada Republican Party's talking points. On this Tuesday, however, it was Commissioner Donna Cox who stole the show.
At the end of its by-the-numbers dissembling of the state's pandemic response and its own vote to ignore any mask mandates, Cox offered the thinly veiled bigotry masked as patriotic concern usually heard in a John Birch Society meeting. In doing so, she gave us a reminder of what is in the hearts of many who continue to vilify and politicize the medical best practices that have been in use for more than a century to slow the spread of virus.
The far right, still spellbound by their strongman, former President Donald Trump, doesn't like to lose and will say anything to cloud the facts and defame the other side. And now the "other side" includes many members of the Republican Party who are trying to move forward from Trump's debunked Big Lie that the 2020 presidential election was corrupted by widespread voter fraud.
"I started out believing from Day One that this was some kind of a political virus," Cox said. "Well now I think it's turned into a monetarial virus. A lot of people have spent a lot of money going into business to make masks, PPE equipment. Hospitals get $50,000 for every person that dies," she claimed. "So why would they not pump up the figures and call this COVID? I think this is all based on lies. ... I don't think it has anything to do with the government loving people so much that they want to vaccinated … No, it looks like the conspiracy theories we've said about New World Order and Agenda 21 have come to life."
She revealed that when Commissioner Blundo was elected he sought her advice, and one of the first things she did was to give him a pamphlet about Agenda 21. "Please read this," she recalled telling him. "This is our future. You need to know about this in case you don't already."
For the record, Agenda 21 is a comprehensive but nonbinding action plan on environmental sustainability and strengthening human equality that was produced in 1992 at the United Nations Earth Summit in Rio and was signed by 178 countries. It has long been used by the far right to stoke fears of "extreme environmentalism, social engineering and global political control." As the snarkers at grist.org put it, "It's the biggest threat to your freedom, and unless you regularly attend yahoo-filled local planning and zoning meetings, you've probably never even heard of it."
The fact popular hard-right media conspiracy theorist Glenn Beck has produced a novel titled Agenda 21 gives you an idea about its place among conservative bugaboos. It's easy to laugh at the Agenda 21 paranoia, until you look behind the curtain.
These days, you'll find GOP strategists taking advantage of those fears and prejudices that the John Birch Society exploited for so long and have now gone viral in cyberspace. Destination: New World Order.
Distilled to their malodorous essence, much of the prejudice always seems to make its way back to fear of "foreigners," not to mention the Jews.
For her part, Cox said she has watched it all with the socialistic storm clouds gathering since the 1970s when she worked in the bureaucracy of Clark County government. She implored those listening to beware of the use of the words "comprehensive" and "sustainable." What's more, she suspects there's now something sneaky going on at the Governor's Mansion.
"Going back to the monetary issues, I think a lot of people stand to lose money in this if they don't keep forcing this thing and forcing this thing and forcing this thing it's never going to stop," she said to a receptive crowd.
Then she accused First Lady Kathy Sisolak of being some kind of foreign pandemic profiteer, in part because, well, I'll use the commissioner's words.
"I'm going to tell you all something about the governor, and I have a picture of the governor and his wife in order to prove this," Cox said. "… Well, a few months after he won he married his wife. Now how long he'd known her I have no idea, but she is Chinese. And you put two and two together, they actually said that her family in China own a company that's making a lot of money off of this issue. That she's here in the United States promoting and selling all these masks and emergency equipment and everything, and they're all being shipped over from China. So that's why I call it monetarial. Is there any better reason in the world to want to do a mask mandate? That's a direct conflict of interest. Maybe he should step aside. He shouldn't be involved in this."
For the record, the former Katherine Won Ong was born in Ely.
She is the youngest of four children. After her family moved to Las Vegas, where her father became the first Chinese dealer on Fremont Street, she continued her education, graduated with a degree in Business Administration from UNLV, and embarked on a remarkably successful career in public service. After leaving the government in 1996 to co-found Hobbs, Ong & Associates, the municipal finance specialists, she played an integral role in arranging low-cost financing of billions of dollars in public projects.
Slandering a Nevada native who does the state proud every day as first lady might play to the peanut-crunching crowd in Pahrump, but even most of them see it for what it is and what it represents.
When an elected official can lie so often and so easily about the importance of life-saving vaccines and pandemic precautions, there are no limits to depths they'll sink to, rousing the rabble and fomenting fear.
John L. Smith is an author and longtime columnist. He was born in Henderson and his family's Nevada roots go back to 1881. His stories have appeared in Time, Readers Digest, The Daily Beast, Reuters, Ruralite and Desert Companion, among others. He also offers weekly commentary on Nevada Public Radio station KNPR. His newest book—a biography of iconic Nevada civil rights and political leader, Joe Neal— "Westside Slugger: Joe Neal's Lifelong Fight for Social Justice" is published by University of Nevada Press and is available at Amazon.com. He is also the author of a new book, "Saints, Sinners, and Sovereign Citizens: The Endless War Over the West's Public Lands." On Twitter: @jlnevadasmith.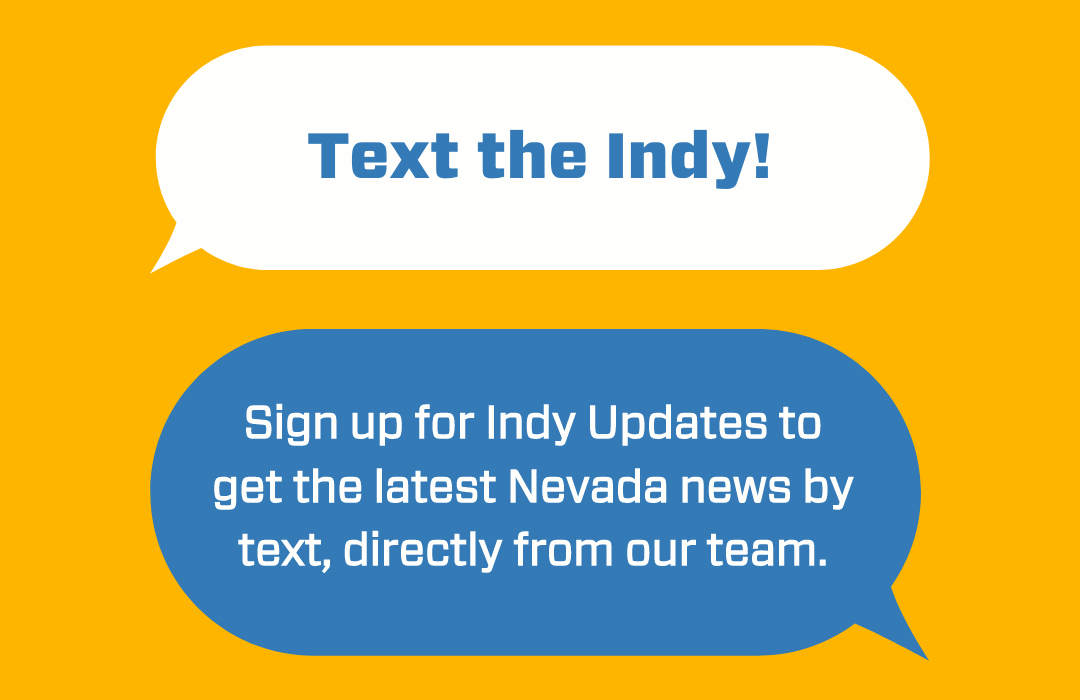 Featured Videos