UNR pilot program could turn to universal iPads to fill technology void after pandemic exposes student tech barriers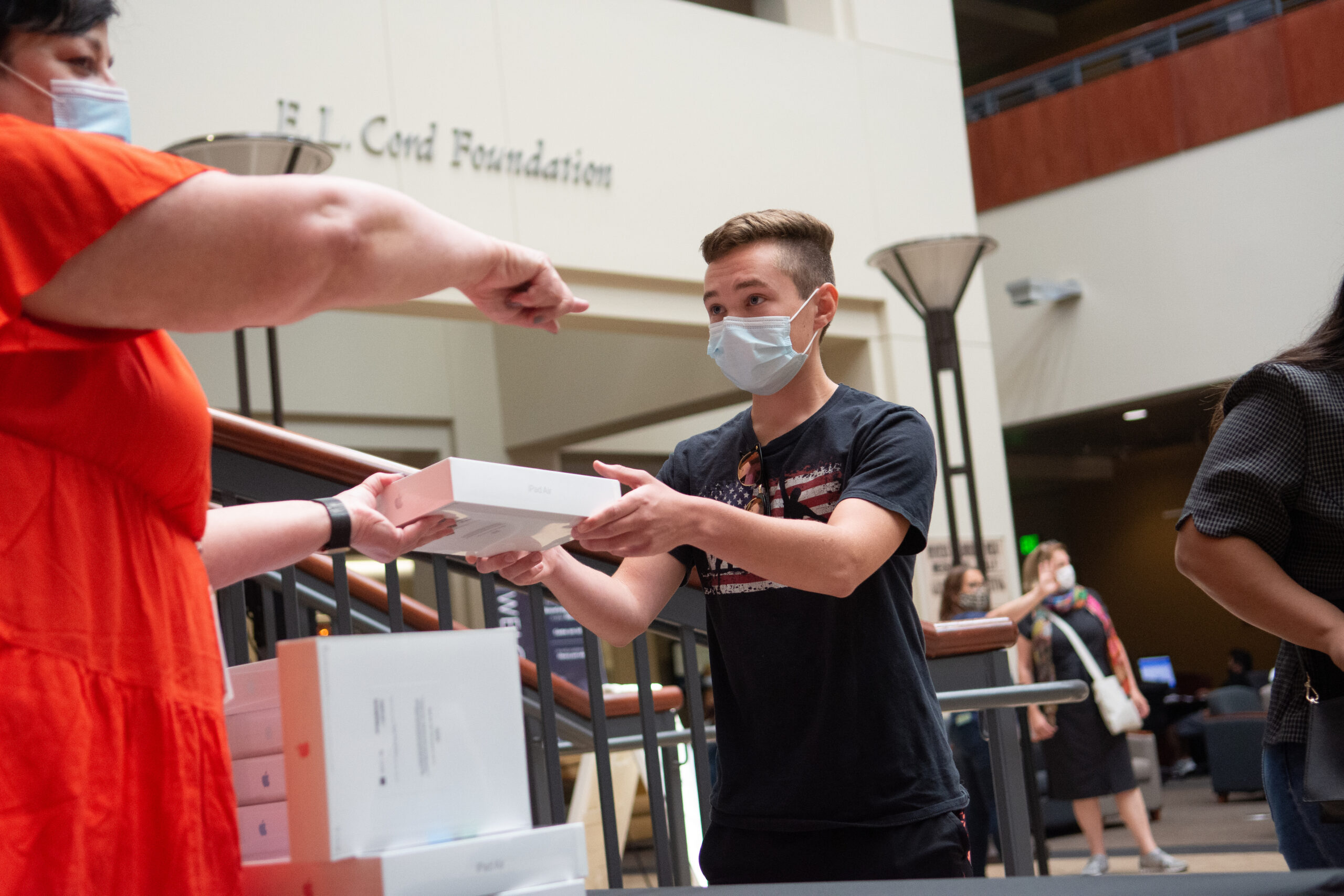 In the depths of the pandemic-era virtual learning environment of the 2020 academic year, the long-simmering digital divide for thousands of Nevada college students snowballed, as those without certain technological tools began to feel the strain. 
Pamela Sandstrom, an associate professor of biology at UNR, said that in the in-person before-times, in a sea of hundreds of faces, it was difficult to gauge which students had access to what tools. But forced online, into Zoom rooms and asynchronous classes, the disparity became not just obvious, but unavoidable.
"I would have people who weren't able to complete the assignments," Sandstrom said. "And they would explain to me that you know, that they had three siblings, and they're back at home with their parents now in California, or in Nevada, or wherever — but they don't have enough devices for everybody to be doing work at the same time."
In the time since, a possible solution emerged at UNR — a new push not only to suggest or recommend certain classroom technologies, but make them ubiquitous by design.
Dubbed the "Digital Wolf Pack Initiative," UNR announced a formal partnership with Apple in May that would put an iPad in the hands of every incoming freshman this fall in the name of technological equity and digital literacy.
Interim UNR Provost Jeff Thompson said the two prongs of the partnership were creating a level technological playing field such that "[students] all have the same device in the same platform," in addition to learning how to make the most of a modern piece of hardware like the new tablets.
"I think it's going to be transformative for all of our students," Thompson said. "The digital literacy is going to give them an advantage as they go out into the workforce or wherever they go after the university. They will have skills that other students with the same degree will not have."
Those skills, Thompson and other teaching faculty said, go beyond the simple features of tablets like note-taking and e-readers, into more advanced video, photography or design apps and, ultimately, expanded access to a "coding academy" that Thompson said would provide "firsthand knowledge" of how apps are developed and used.
But even at a basic level, instructional faculty said digital literacy emerged as one of many technological challenges made worse or more apparent by the pandemic as the knowledge of how to address seemingly simple tasks was spread unevenly among students.
"The university loaned out a number of laptops to students to help bridge some of those digital access gaps," UNR chemistry professor Sarah Cummings said. "[And] it was something that became apparent not only in the devices, but access to WiFi with a good connection … Even simple things like a page not loading in their course page within the learning management system became a real challenge."
This year, those iPads came free-of-charge to incoming freshmen as part of a $4 million pilot program meant to suss out if the program — already in use at some other institutions nationwide — could be replicated in Nevada in the wake of the pandemic.
"Part of it was also how quickly we wanted to get this up and going," Thompson said. "One of the lessons we learned during the first year and a half of the pandemic was that our students do not have access to the platforms that a lot of our faculty expect when they're teaching courses remotely."
Even as this year's test-subject freshmen have received their iPads for no cost, future students won't be so lucky.
Thompson said he expects that new cohorts of students will pay for their own iPads through the course of their degrees, essentially spreading the cost of the tablet, an iPad Air, and the accompanying stylus and keyboard — a combined cost of nearly $830, even under Apple's promotional "education pricing" discount — over four to six years. Students would also likely be required to get these iPads, Thompson said, following similar models at Ohio State University and the University of Kentucky.
And though the iPads will remain university property for the duration of a student's tenure at UNR, ownership of those tablets will ultimately transfer over to students once they earn their degree — and the iPad is fully paid for. If students drop out before then, then the tablet remains university property.
Thompson likened the added cost as no different to paying for course technology fees or "even having to buy textbooks."
"[The iPad] will be part of our educational process," he said. "It will be used in their courses on a regular basis, it will be part of how we advise students, it will be how our learning management system works — it will be all on [one] device."
Many first-year students said the free iPads have been a positive part of their college experience so far.
"I don't bring any other technology [to class] except the iPad. I don't bring a laptop or anything," said Emily Kuzanek, a freshman from Reno. "I'm a big fan."
Still, if the program is extended, it is poised as yet another cost of a college education that has only gotten more expensive over time. With those costs came a lingering resentment among some students — including many sophomores and other upper-classmen who struggled through a year of pandemic learning — that they had now missed out on free iPads by pure chance.
"I think that money could have gone to anything that could have helped every student," said Abby Olsen, a junior from Reno. "Mental health became a huge issue with COVID. Or services like rent — all of us are still paying rent and some of us lost jobs."
She and many of her peers said they have invested time and money into their university experience at UNR and that their commitment should have been more valued when adopting the pilot program.
Alongside cost concerns, there is a more practical pitfall. With Apple devices comes an Apple ecosystem — and all the quirks that accompany those brand-based tethers.
"Apple is so exclusive with the other technology that you try to pair it with," said Mady Samuels, a junior from Las Vegas. "And when all of the technology on campus is Microsoft-based, you can't pair stuff."
Inside the classroom, professors already using the iPads say the technology has been a boon, replacing older technology like projection systems with apps and screen sharing.
Sandstrom, the UNR biology professor, said the new tablet has already become integral to her own classroom workflow, a simplified platform where real-time drawings of glucose and triglyceride structures live side-by-side with shareable lecture notes and pop quizzes.
And though she teaches mostly iPad-less sophomores and juniors, Sandstrom said the universality of the new tablets — should that day come — not only to close equity gaps, but to streamline some parts of the classroom experience and eliminate some hassles altogether.
"I think things are getting a lot easier," Sandstrom said. "I saw a girl yesterday, and … she's lugging around my genetic textbook and another big [organic chemistry] book — that's the old days."
Even so, the technology is only a single tool in a broader toolbox, according to Sarah Cummings, a UNR chemistry professor who has been teaching intro-level science courses replete with iPad-toting freshmen. She said the technology would not improve the learning experience absent "pedagogical goals."
"There are a lot of features in the iPad that make it really interesting, and [give it] a lot of possible and potential applications into the classroom setting," Cummings said. "But again, it's a tool. Fundamentally, you have to have the idea for what you're trying to do."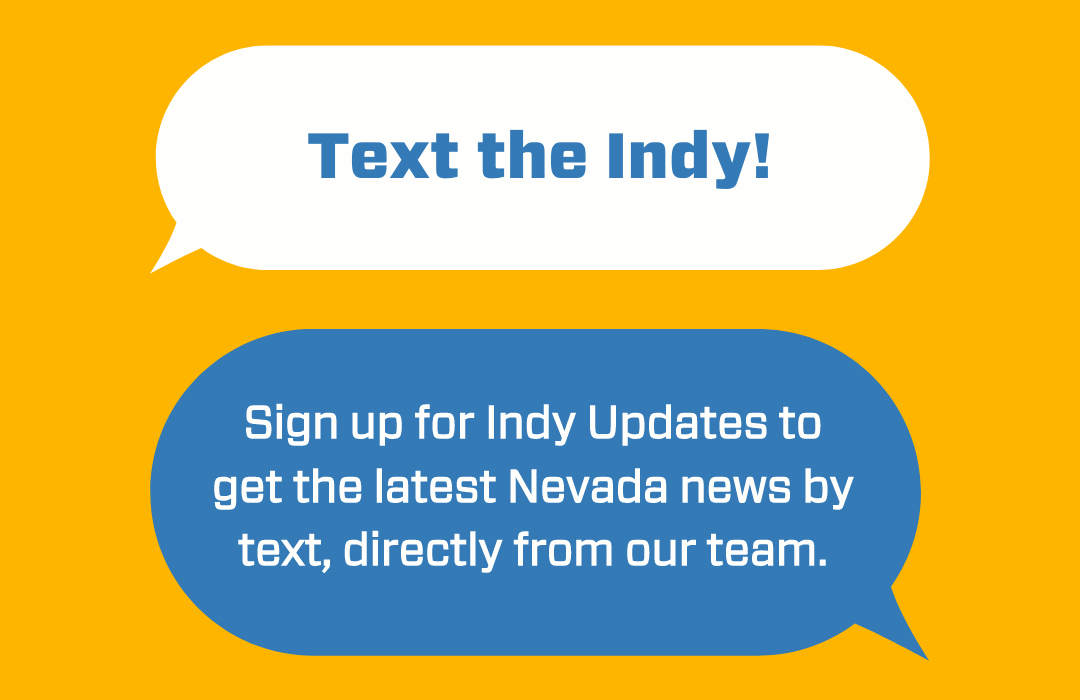 Featured Videos
Comment Policy (updated 4/20/2021): Please keep your comments civil. We reserve the right to delete comments or ban users who engage in personal attacks, use an excess of profanity, make verifiably false statements or are otherwise nasty. Comments that contain links must be approved by admin.