Visitors to Las Vegas in 2021 were younger and spent more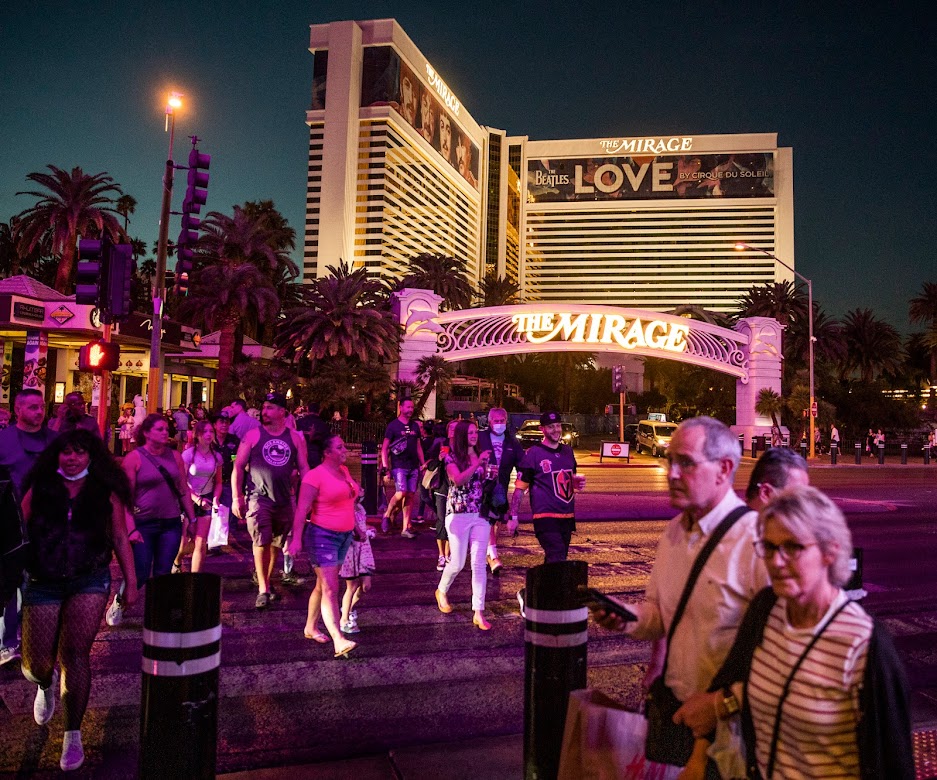 Las Vegas saw a much younger and higher-spending average visitor during 2021, even though fewer people said they came to the Strip to gamble.
That's one takeaway from the Las Vegas Convention and Visitors Authority 2021 Visitor Profile Survey, which also found tourists were far more ethnically diverse than in previous years and many brought their young children.
Meanwhile, more than half of those surveyed said their main purpose for coming to Las Vegas was for "vacation and pleasure," and they booked their trip between one week and one month before they arrived.
Still, even with nearly one-quarter fewer visitors than Las Vegas saw in pre-pandemic 2019, gaming revenue hit an all-time record of $7.07 billion on the Strip last year.
LVCVA Vice President of Research Kevin Bagger said the study, conducted by the tourism agency and GLS Research, was going to be very different than pre-pandemic years. The study was conducted between March and December, when COVID-19 health and safety guidelines and protocols overshadowed the Strip and the pandemic reduced certain entertainment options.
Also, group and convention business was close to nonexistent for much of 2021, and international travel was limited to Canada and Mexico until the very end of the year.
"We knew 2021 was a very fluid environment," Bagger said. "The availability of experiences was lower because you had some (entertainment venues) closed. We knew the hotels were going deep into their databases to stimulate demand."
But gaming numbers jumped despite fewer visitors gambling – roughly 76 percent compared to 81 percent in 2019. Those who did gamble during their visit spent more time playing and budgeted more money for gambling — an average of $717.51 — than during each of the previous four years.
Michael Lawton, senior economic analyst for the Nevada Gaming Control Board, suggested the increased spending and longer time participating in the activity corresponded to the record gaming revenue totals.
Gaming wasn't the only attraction that saw a boost. The average spending on food and beverage was $462.37, up from $410.74 in 2019, while the average shopping excursion was $284.55, the highest total ever, according to the LVCVA.
The unanswered question is whether 2021 was an anomaly, or the beginning of the new normal.
Mike PeQueen, managing director of financial services advisor Hightower Las Vegas, said there were several "very positive signs" for Las Vegas from the visitor profile, including the changing demographic the market experienced last year.
There were large increases in visitation by African American, Asian and Hispanic customers, while white customer visitation declined from 77 percent in 2019 to 56 percent last year. PeQueen suggested Las Vegas benefitted in 2021 from a millennial generation that has a much different ethnic makeup.
"There is just a greater diversity out there," he said.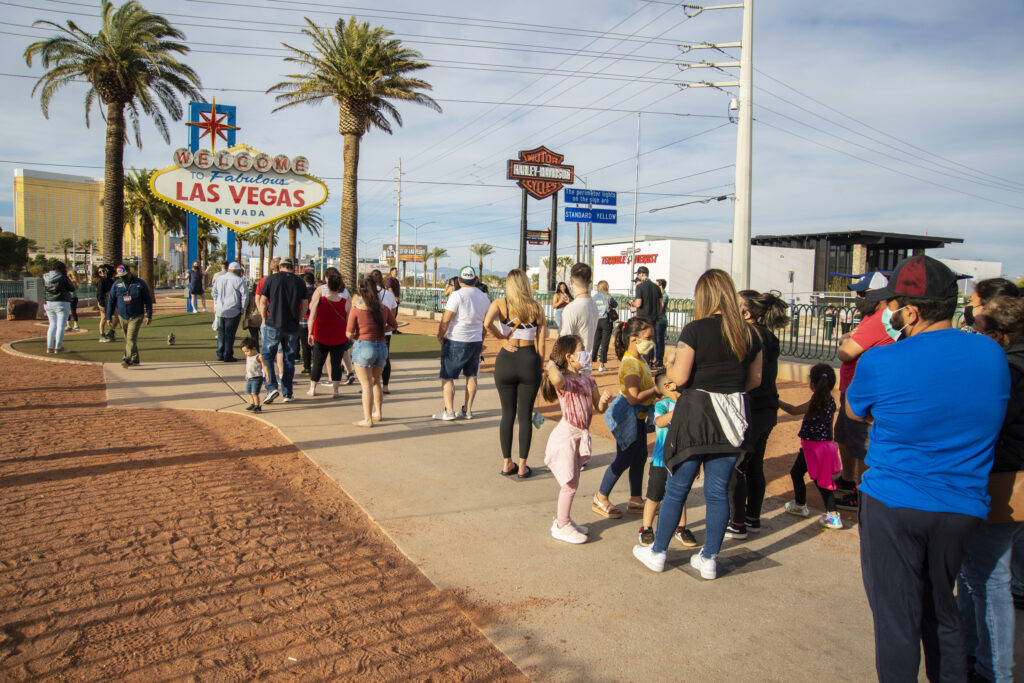 A younger visitor
While Las Vegas saw large increases in visitors in the 21-to-39 age bracket, there were declines starting at age 50 and older.
"Las Vegas attracting a younger audience is great for our vitality as an economy," PeQueen said, suggesting that the older Las Vegas customer avoided traveling in 2021 because of the pandemic. Most analysts expect older demographics will return to traveling as COVID-19 numbers subside.
"I think there are parts of this (visitor profile) that are very, very encouraging, like the younger and diverse audience that's coming to Las Vegas," PeQueen said. "That bodes well for Las Vegas if it holds out."
PeQueen said it will be interesting to see if the record expenditures on shopping will hold up in 2022. He wondered if the younger travelers who visited Las Vegas wanted "some sort of cool statement pieces" they could wear for photos intended for social media.
"They're going to Instagram in front of the Bellagio fountain, and I can't help but think that there's something to that," he said.
Bagger said customers' overall satisfaction with the market was particularly encouraging. He had expected the visitor satisfaction category amid ongoing COVID restrictions to take a hard hit.
The survey recorded an increase in the "somewhat satisfied" answer – 26 percent as opposed to the normal 5 to 10 percent found in previous visitor profiles.
"I was happy to see that we didn't veer into 'dissatisfied' and there weren't people who came and just didn't have a good time," Bagger said.
The LVCVA added another set of questions in which 48 percent of respondents said Las Vegas exceeded their expectations, while 46 percent said Las Vegas met their expectations.
"We believe people adjusted their expectations in light of what's going on in the bigger world," Bagger said.
Room rates picking up
Meanwhile, Las Vegas visitation has pushed hotel room rates on the Strip up 115 percent over a year ago, according to a report from J.P. Morgan gaming analyst Joe Greff.
For the week of March 27 through April 2, the average weekday rate was $198 (up 79 percent), and the average weekend rate was $398 (up 166 percent).
Greff told investors in a research note the increase is not surprising given that corporate and group travel business was largely depressed in 2021, as the gaming industry was beginning to operate under reduced COVID-19 health and safety protocols.
"We also note that for the weekdays, there are relatively consistent increases across the (second) quarter, which validates what we have heard regarding forward bookings and pricing power for group and convention pent-up demand returning this year," Greff said.
Greff said the room rates compared to a year ago for Strip properties operated by MGM Resorts International were up on average by 58 percent midweek and 214 percent on the weekend. Room rates at the Strip properties operated by Caesars Entertainment are up an average of 134 percent both midweek and weekends.
(This story was edited by Jackie Valley and Riley Snyder. Editor Elizabeth Thompson's media and communications firm has a consultant-client relationship with Hightower Las Vegas.)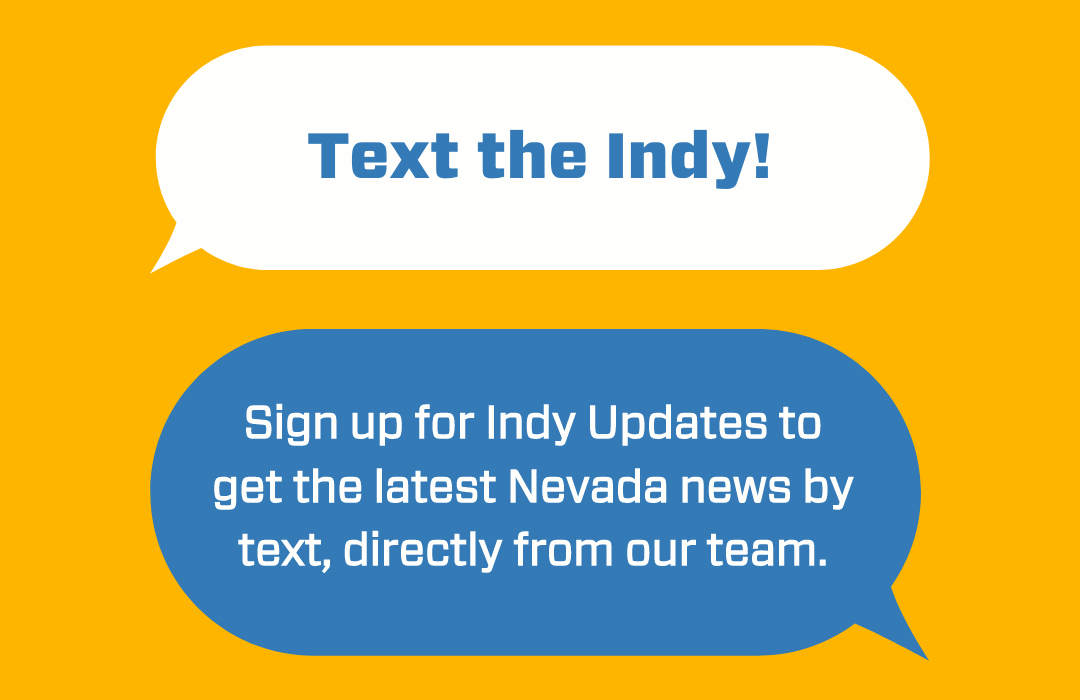 Featured Videos