Vote-by-mail legislation smart, safe, secure, and it's driving GOP nuts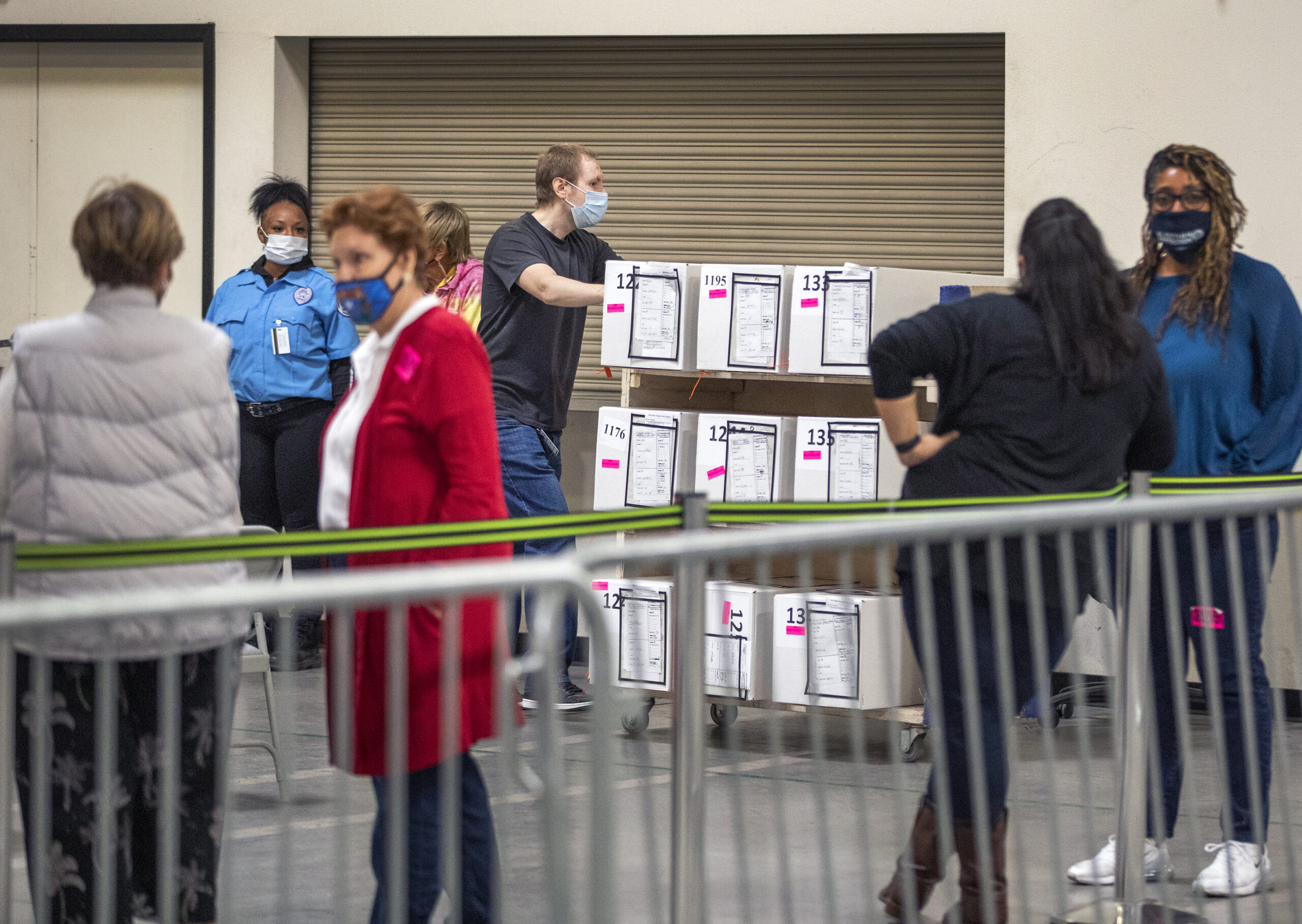 Born in response to the coronavirus pandemic, Nevada's vote-by-mail law was by realistic measures a remarkable success in the 2020 general election.
In a year that saw a record 1.4 million turnout – more than 77 percent of registered voters – 690,548 took advantage of voting by mail. If you prize participation in the democratic process, it was an impressive moment in the state's history.
But a time that should have been widely celebrated was instead sullied by a national onslaught of unfounded accusations of rampant voter fraud as part of the Republican Party's craven "Stop the Steal" campaign, which began in earnest months before election day as Donald Trump saw his chaotic and destructive presidency slipping toward oblivion.
In Nevada, Trump's state GOP chug-a-lugged that fouled bathwater and marched in lockstep to promote his big lie. The courts smelled the propagandists' fetid civil actions and saw through their overblown conspiracies.
So it was with a certain cynical amusement on Thursday that I watched the afternoon hearing of the Assembly Committee on Legislative Operations and Elections as it rolled out AB321, which would make permanent many of the provisions structured in the emergency mail ballot bill. If it passes, Nevada would become the sixth state to mail ballots to all active registered voters. And AB321 enables voters to opt out of receiving a mail-in ballot. It also ensures that traditional polling places will remain open and available for those who like to stand in line with their neighbors and cast their ballots with a voting machine.
Assembly Speaker Jason Frierson (D-Las Vegas), the bill's co-sponsor with Majority Leader Teresa Benitez-Thompson (D-Reno), gave a measured and persuasive history lesson about the evolution of voting access and reminded those who suspected AB321 was some secretive Democratic Party scheme that such was not the case. Frierson is a former Clark County poll worker, and his passion for ballot protection is evident.
"I think that we are the best in the country and we've done a great job, and I saw firsthand and that certainly contributed to my thought process in this bill," Frierson said. "But something else that contributed to my thought process in this bill is talking directly with the election officials that have to implement these. We didn't pull these provisions out of thin air. We talked to our election officials and we asked them about their experiences on the front line."
He said he also sought opinion and insight from his Republican colleagues. Their contributions aside, it didn't appear to soften their opposition to the bill.
Republican legislators generally repeated the concerns of voters who saw things that looked suspicious and heard a lot about systemic voter fraud. Critics of the legislation who called into the hearing generally repeated the same laments about the dangers of making it so easy for people to vote. Rather than being set straight by their elected leaders, they continued to be misled.
After all, in a year with a record voter turnout it appears two dead people managed to cast ballots. Dropping off ballots for others, known in some circles as ballot harvesting, filled the suspicious with trepidation. And let's not forget that Nevada's voter rolls, which number approximately 1.8 million, included other dead people who apparently decided to sit out the 2020 election for personal reasons. For the record, it appears AB321 will improve the scrubbing of the rolls.
From suspicions about signature verification to fretting over the legislation's lack of an "opt in" clause – it instead allows people offending by mail-in voting to opt out of the exercise – AB321 had no shortage of critics.
One caller who claimed to have been a 2020 poll worker said he believed AB321 would increase the likelihood of voter fraud. His concerns were typical of those voicing opposition.
"Again," he said, ominously, "mailing ballots without being requested opens the door to cheating."
Yes, it's all very mysterious. As it turns out, a lot of well-meaning Republican voters heard a lot about the scandalous election. What they haven't heard are the voices of their leaders telling them that those claims were malarkey.
Sharon Stutsman of Carson City, a 55-year resident, in a letter offered, "It is my understanding that in early March the Secretary of State of Nevada received complaints that over 80,000 votes were illegal during the 2020 Election. This amount could have very well made a difference in the results for Nevada. As an elderly person in Nevada, I feel the early voting and absentee voting when requested allows plenty of opportunity to Nevadans to vote.
"Obviously, mail in voting leaves plenty of opportunity for duplicate voting as well as other voting abuse and outright fraud!"
The best thing about baseless claims of widespread voter fraud is that they don't have to be proven. Just believing them is enough.
It's similar to all the Trump-fueled QAnon conspiracies surrounding the Dominion Voting Systems machines, which Nevada GOP officials painted as evil boxes of deceit never to be trusted unless, you know, the right candidate wins. The Trumpian deception got so bad in Nevada that Secretary of State Barbara Cegavske, a Republican, created a "Facts vs. Myths" advisory to help counteract the propaganda campaign.
A lack of scandal aside, improvements can be made to the system, and AB321 addresses some of those issues. Two of the most compelling arguments for modifying AB321 were raised by Clark County Registrar of Voters Joe Gloria and Washoe County Registrar of Voters Deanna Spikula. Their concerns boiled down to the likelihood of an increased workload and cost to process the ballots.
Proponents would be wise to listen.
Democrats who imagine AB321 is some kind of ultimate gotcha that will ensure perennial victory do so at their own peril. With plenty going for the party in 2020, the Democrats saw their legislative majority soften and easily could have lost a seat in the House.
From the sound of Thursday's hearing, Republicans are still trying to kick their Trump addiction. They've been so wedded to their authoritarian strong man fantasy that they're still having trouble crafting a credible message that combines common-sense conservatism with genuine compassion.
It's long past time for the state GOP to douse the QAnon campfire and get back to business.
John L. Smith is an author and longtime columnist. He was born in Henderson and his family's Nevada roots go back to 1881. His stories have appeared in Time, Readers Digest, The Daily Beast, Reuters, Ruralite and Desert Companion, among others. He also offers weekly commentary on Nevada Public Radio station KNPR. His newest book—a biography of iconic Nevada civil rights and political leader, Joe Neal— "Westside Slugger: Joe Neal's Lifelong Fight for Social Justice" is published by University of Nevada Press and is available at Amazon.com. Contact him at [email protected]. On Twitter: @jlnevadasmith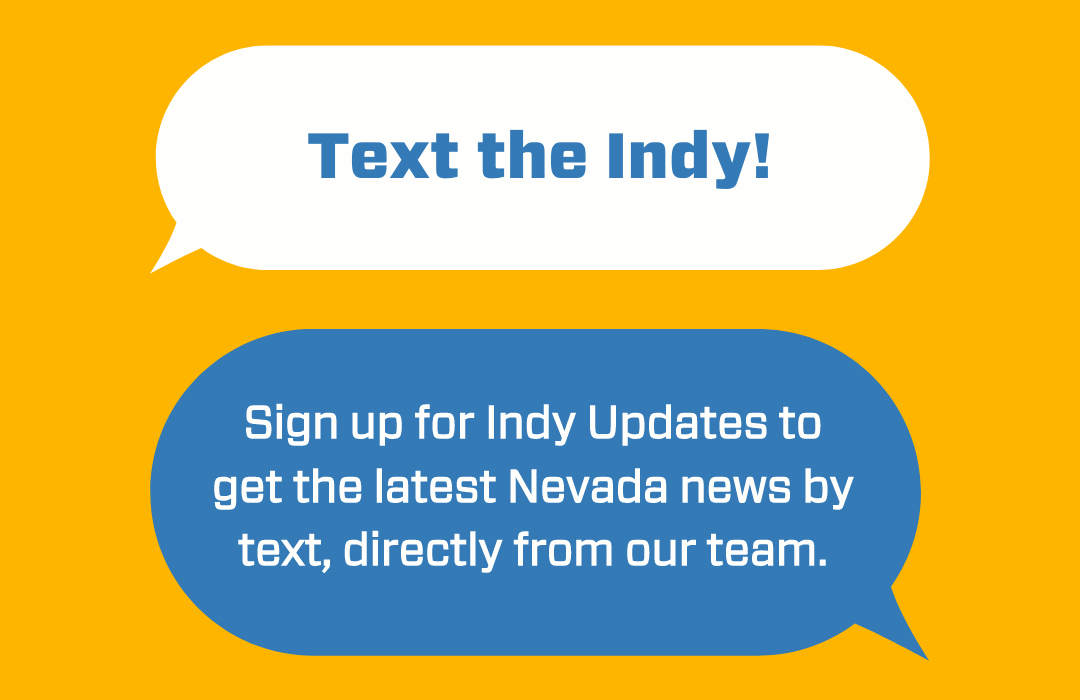 Featured Videos
Comment Policy (updated 4/20/2021): Please keep your comments civil. We reserve the right to delete comments or ban users who engage in personal attacks, use an excess of profanity, make verifiably false statements or are otherwise nasty. Comments that contain links must be approved by admin.