Washoe, Clark school districts eye blended learning as possibility for upcoming academic year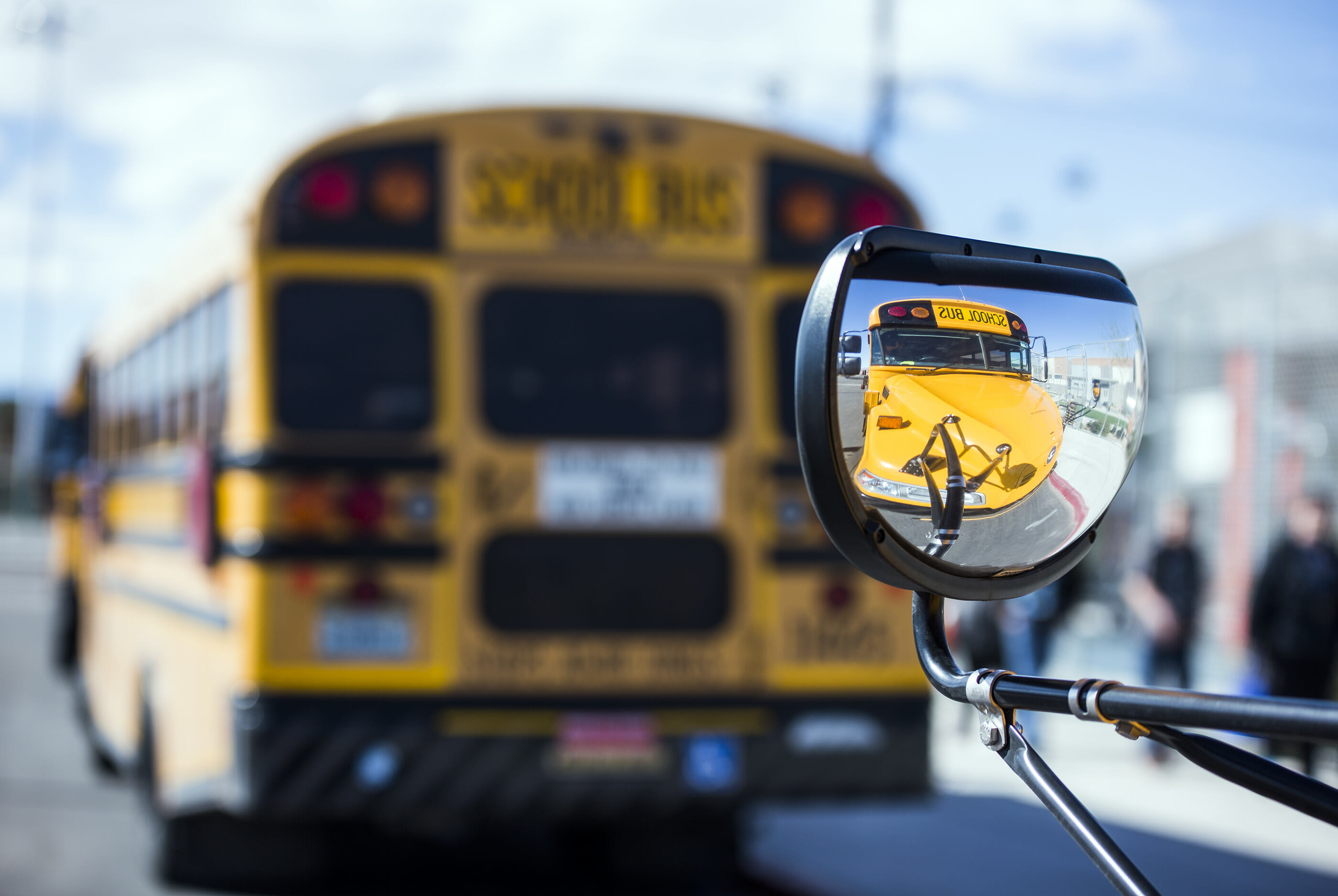 Nevada's two largest school districts are considering blended-learning models that would involve both in-person and virtual instruction as well as a delayed start to the upcoming academic year.
The Clark County School District on Tuesday unveiled its recommended plan, which calls for students attending school two days a week and learning remotely the other three days. Cohorts of students would alternate between in-person and virtual instruction to allow for social distancing and cleaning to occur.
Students also could opt to do distance learning full time, according to the plan posted as backup material for a Clark County School Board of Trustees meeting Thursday. The Associated Press first reported details of the district's recommendation.
Seven hours north, the Washoe County School Board of Trustees on Tuesday gave school officials the green light to pursue blended-learning models for elementary, middle and high school, plus an online-only option for students.
The planning process, however, comes with a string of caveats — most notably, lingering budget uncertainties and what phase of Gov. Steve Sisolak's reopening plan Nevada will be in come August. The COVID-19 pandemic has rocked the state's budget, meaning education likely won't be spared from the chopping block. A forthcoming special legislative session, planned for early July, will shed more light on the extent of K-12 budget cuts.
Even so, with August quickly approaching, school districts are moving forward with plans for how to resume learning amid an ongoing pandemic and, thus, strict social-distancing requirements.
Washoe School Trustee Katy Simon Holland acknowledged the disappointment felt by even having to plan for a potential blended-learning school year.
"It's not desirable and, again, this is something we would only do if we are required to do it," she said.
The Washoe County school board spent nearly four hours discussing the ins and outs of different reopening scenarios, with trustees asking questions about temperature screenings, child care concerns, transportation hurdles and teacher workloads, among other issues. For many questions, there was no easy answer.
Take transportation. The Washoe County School District presented four options for busing students. In one scenario, transportation would only be provided for students for whom it is required by law — students who are homeless, in foster care, learning English as a second language or receiving special education. The second and third options involved extended walk zones, staggered delivery times and no service for high school students. The fourth option, which is essentially how busing operated before the pandemic, doesn't have social distancing and, education officials said, likely isn't feasible unless the state were to waive certain social-distancing requirements.
District officials noted they cannot purchase more school buses, nor would they be able to find enough bus drivers to fill all those positions. Bus driver shortages were plaguing the Reno- and Las Vegas-area school districts before COVID-19 complicated education.
"As with many COVID decisions, there are not really any great options," said Pete Etchart, Washoe County School District's chief operating officer, while prefacing the transportation hurdles. "They all involve serious tradeoffs that will have an impact on our families."
Several Washoe County trustees also expressed concern about the workload for teachers juggling in-class instruction with one student cohort while assisting the other cohort working from home.
District officials said they would work with the teachers' union to establish a "cadre" of teachers dedicated to distance education.
Still, Debra Biersdorff, the district's chief academic officer, said support staff, coaches or even principals may need to help in classrooms as teachers assist students who are working from home.
"Time is a gift here, too, because we're building it as we're flying it and our teachers are going to need a lot of support and time to be able to make this successful," she said.
To that end, Washoe County Superintendent Kristen McNeill said district leaders across the state have been discussing a 170-day school year, down from 180, to give teachers more time to prepare and receive professional development before classes resume. That could push Washoe's school start date to Aug. 17.
The Clark County School District's reopening proposal includes a similar delayed start date. Students would begin school Aug. 24, giving staff 10 development days beforehand.
Clark County's reopening plan, which trustees will discuss Thursday, pegs anticipated costs for things such as technology, transportation, food services, personal protective equipment and cleaning supplies at $84.6 million. Additional Chromebooks and infrastructure to support Wi-Fi account for $58 million of that projection.
But even with increased cleaning protocols, signage for social distancing, rerouted traffic patterns inside schools, modified schedules and health screenings, education leaders pointed out that much of this will hinge on student and staff compliance.
Adam Searcy, chief of facilities for the Washoe County School District, summed it up: "How do we get everyone in that school to embrace the behavioral shift that is going to be necessary to keep these schools healthy?"
Angela Taylor, Washoe County School Board's vice president, offered a blunt assessment of the reality facing educators, calling it "crazy challenging."
Her fellow board member, Simon Holland, urged community members to do their part by wearing face masks to prevent the spread of the virus.
"This is a community-wide thing," she said. "It's not just the district that has to solve this. We need everybody in the community to help us get their kids back to school by bending that curve down and getting, you know, our rate of incidence down."
The Washoe County School Board will provide more direction on other decisions to district officials on July 7. All these plans, however, may change with more guidance from federal, state or local officials.
The Clark County School Board will discuss the proposed reopening plan Thursday but not take any action on it until a July 9 meeting. The Clark County Education Association has already weighed in with a list of demands ahead of schools reopening. The teachers' union is calling for COVID-19 testing for all employees before they return to work, additional testing thereafter, personal protective equipment for students and staff, sanitizing procedures for facilities and proper social-distancing measures.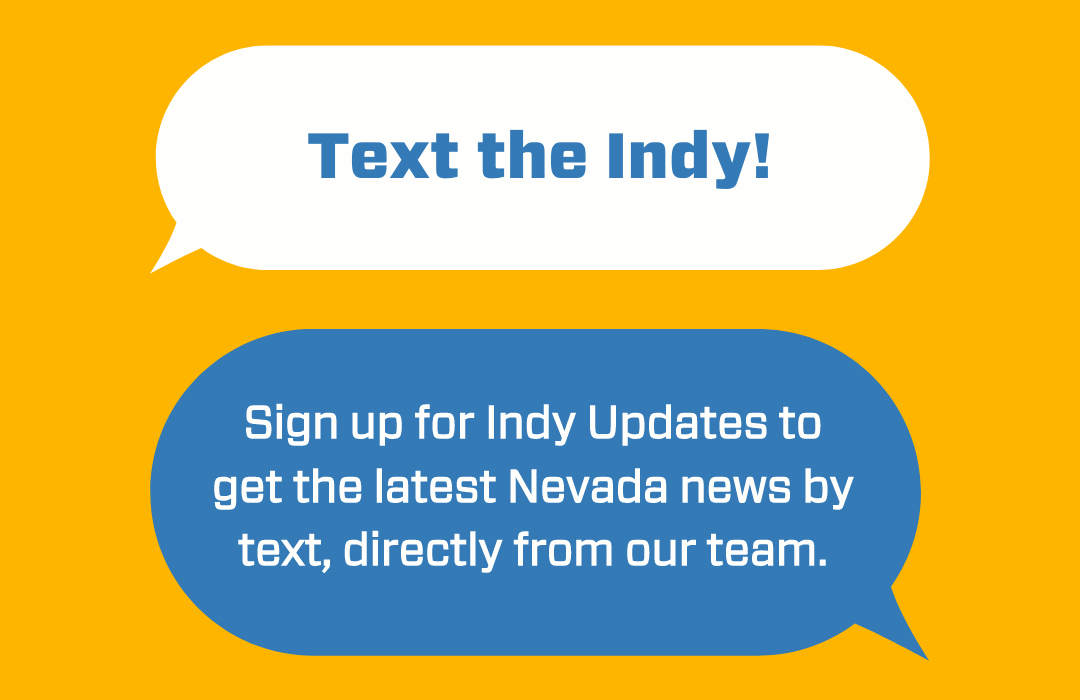 Featured Videos