Washoe County School Board terminates embattled superintendent; litigation likely to follow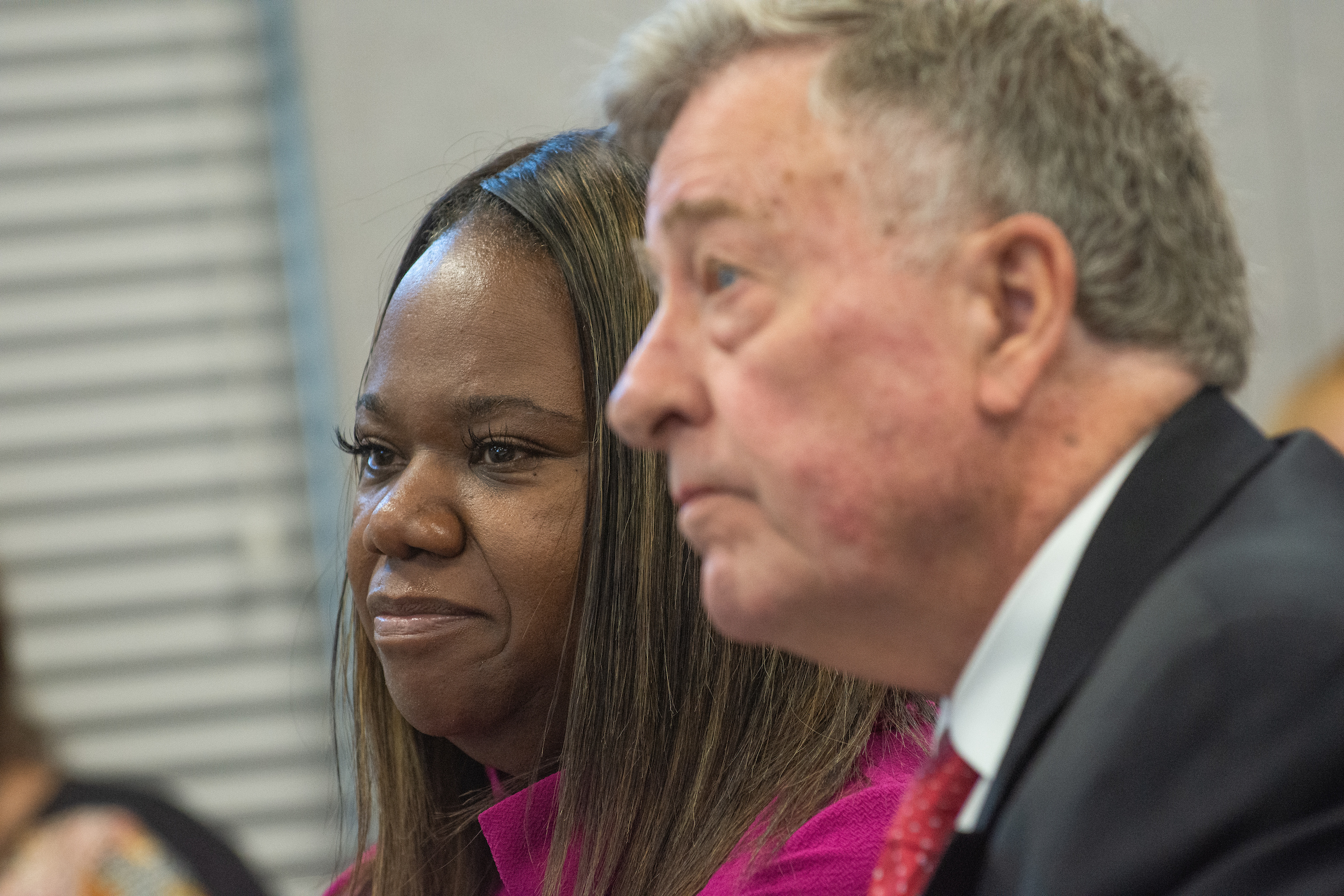 The Washoe County School Board voted 6-1 Monday to terminate for cause Superintendent Traci Davis over leaked confidential information, ending her nearly five-year reign as the district's leader and likely setting the stage for litigation.
The decision came nearly three hours into a special board meeting to consider Davis' employment and after the superintendent denied any wrongdoing. Trustee Jacqueline Calvert cast the only no vote. Trustee Angela Taylor, the board's first black member, said the situation grieved her "deeply" but acknowledged the relationship between the district and Davis was too far gone to repair.
"Unfortunately, regardless of where we ended up here, as I said before, we just can't put it back in the bottle," she said.
The vote caps at least a temporary end to a tumultuous two weeks in the Reno-area school district. The district announced June 17 that Davis was taking an unexplained leave of absence. Four days later, on June 21, the school board issued a lengthy statement that announced the special meeting to consider her "character, alleged misconduct and/or professional competence and future."
Board President Katy Simon Holland said the district received discovery May 29 from a workplace harassment-related lawsuit pending in federal court that showed confidential information had been leaked. District officials alleged that Davis exhibited "recklessly negligent supervision" and "gross misconduct" that led to confidential information winding up in possession of Byron Green, chief student services officer, and David Lasic, chief of staff. Confidential information was then shared with a subject of the federal lawsuit, district officials said. Green and Lasic were terminated by the district June 17.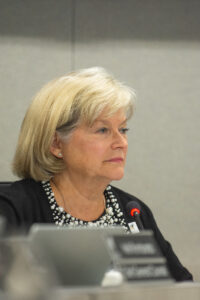 But Davis adamantly denied the accusations during the special board meeting Monday. The embattled superintendent said she did not participate in releasing confidential information, nor is she aware how that information was obtained.
"I want to assure you that things that I have heard circulating over the last few days are incorrect, and, sadly, they have been misrepresentations of the truth to the public," she said.
Her attorney, William Peterson, told the board Davis is entitled to an investigation.
"What evidence is there that Traci Davis was the source of this information?" he asked.
Neil Rombardo, the district's chief general counsel, said the school district — per Davis' employment contract — only needed to prove she acted negligently, not deliberately, in allowing confidential information to be leaked. The trustees who voted to terminate Davis argued the discovery includes more than 200 pages of documentation that show confidential information had gotten into the hands of people who shouldn't have been privy to it.
"Reading through all that material, I found at least 14 instances of sensitive information being leaked by Superintendent Davis' closest advisor," Trustee Scott Kelley said. "Some of these leaks occurred within minutes of her receiving information."
The board's vote followed more than an hour of public comment, during which some people defended Davis and others urged for her removal. Selena Hatch, for instance, said she was hesitant to speak out because the district, under Davis' leadership, has had an environment prone to harassment, intimidation and bullying.
"This climate has been created from the top down," she said. "It should be no surprise whatsoever that our staff is completely demoralized."
Verita Protho, meanwhile, was one of several people who raised concerns about race playing a role in the situation involving Davis, who is black. Protho said the district's decision to close administrative offices last week when Davis' attorney announced she was returning to work "looked racist."
"It just looks bad. It smells bad," she said. "It looks bad on the community, and I think that you're all better than this."
At a news conference after the special meeting, Holland called the racism suggestion "preposterous" and said the situation was merely about conduct. The board president made similar remarks last week.
Per Davis' employment contract, she will receive earned benefits such as unused vacation and sick leave as well as a $15,000 deferred compensation contribution, Holland said. That amounts to a $122,412 payout total.
That number potentially could climb higher. Peterson, Davis' attorney, said she plans to file a lawsuit sometime this month contesting her termination.
If a court overturns the board's termination for cause, it would revert to a termination not for cause, which, per her employment contract, includes a maximum payout of roughly $426,000, Holland said. 
"There is no other exposure," she said.
After voting to terminate Davis, the board unanimously agreed to name Kristen McNeill as the interim superintendent. McNeill, who most recently served as deputy superintendent, had been acting in that capacity since Davis took her leave of absence.
The board intends to discuss the superintendent search process at its next meeting July 23. Holland, however, indicated that she favors conducting a broad search.
"I absolutely have long supported a national search," she said. "I think it's important not only for the community, but it's also important for the candidate because then the candidate knows that they were the best-qualified person and they have the full confidence of the community and the board."
Davis had been superintendent since 2014 and, before that, she held the deputy superintendent role. She previously worked in the Clark County School District.
The Nevada Independent is raising $200,000 by Dec. 31 to support coverage of the 2024 election.
Tax-deductible donations from readers like you fund this critical work.
If you give today,your donation will be matched dollar-for-dollar.
Give + Get Matched
Featured Videos