Washoe County withdraws from lawsuit challenging state limits on chloroquine for COVID-19 treatment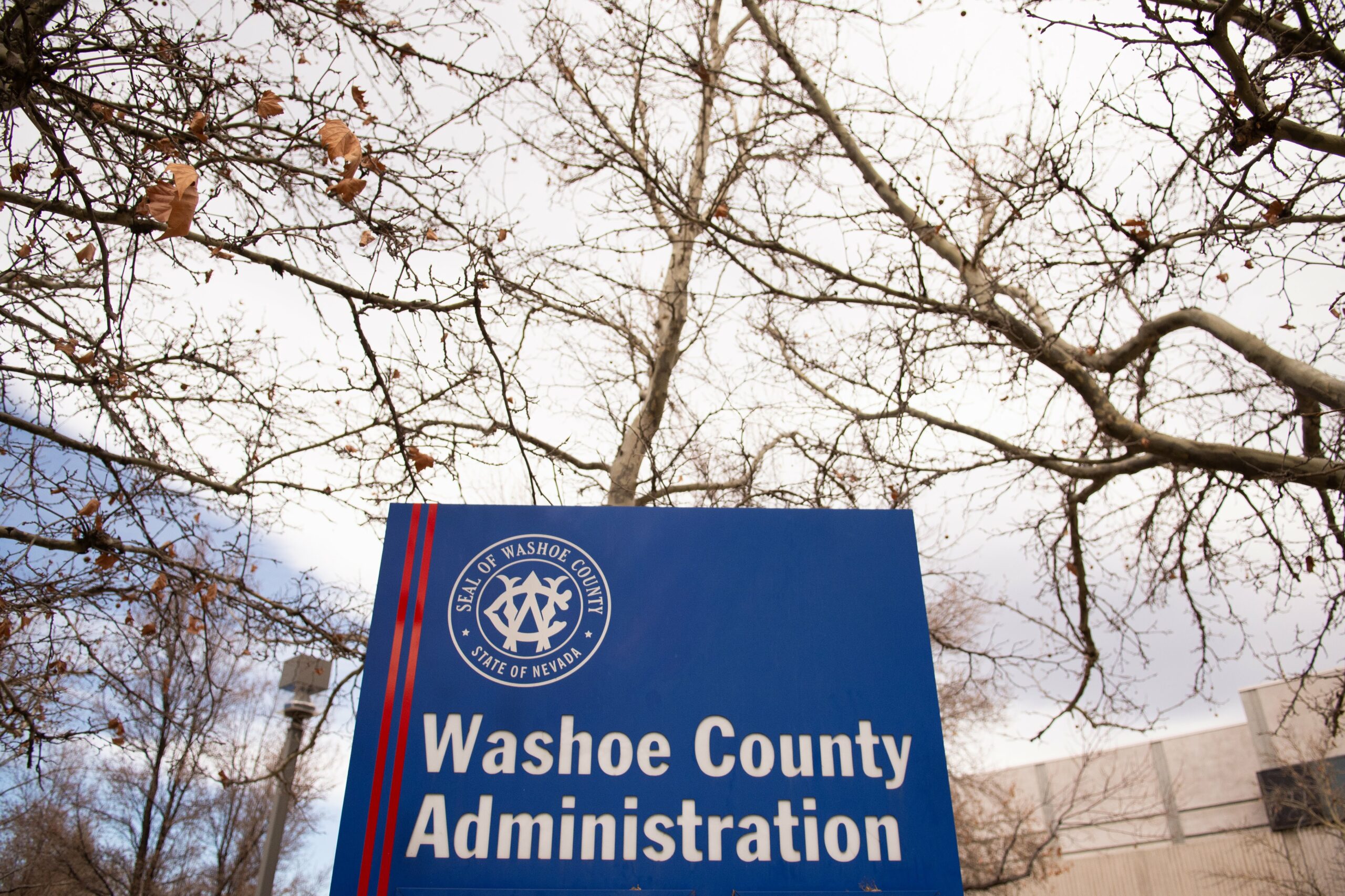 Members of the Washoe County Commission have reversed course and will withdraw from a lawsuit challenging state regulations restricting use of antimalarial drugs chloroquine and hydroxychloroquine for COVID-19 treatment.
Commission members voted Thursday to withdraw a previously issued amicus brief supporting the lawsuit filed by the state Osteopathic Medical Association against regulations limiting the prescription of chloroquine and hydroxychloroquine for COVID-19 treatment outside of a hospital setting. Commissioner Jeanne Herman was the lone no vote.
Commission Chair Bob Lucey, a Republican, said he had initially pushed for the county to join the lawsuit as a way to promote public health and all possible treatments for the novel coronavirus.
"This was never about a political push," he said during the meeting. "This was never about a bias one way or the other. This was purely about the medicine, and the medicine has changed."
The lawsuit, which was filed in late April, is challenging emergency regulations adopted by the state's Board of Pharmacy and signed by Gov. Steve Sisolak which aimed to limit the hoarding of the two antimalarial drugs by prohibiting them from being prescribed outside of a hospital setting. Chloroquine and hydroxychloroquine have historically been used to treat malaria, lupus and rheumatoid arthritis.
But arguments for the lawsuit and use of the drugs as a treatment for COVID-19 have taken a political turn, especially as President Donald Trump has hyped the drugs as a potential cure for the coronavirus despite scant medical evidence. The Nevada State Osteopathic Association hired Reno attorney Joey Gilbert — a speaker at a rally with Vice President Mike Pence in 2016 — and who appeared on Fox News with association president Bruce Fong to promote the lawsuit.
Although there are some anecdotal success stories, health officials have in recent weeks moved to caution against use of the drug for treating coronavirus. The federal Food and Drug Administration last week issued a warning to use caution in prescribing the anti-malarial drugs and limit them to clinical trial settings or for hospitalized patients due to "serious heart rhythm problems" that the drugs can cause.
Commissioner Marsha Berkbigler supported the motion on Thursday, saying that she still believed doctors should be able to prescribe legal drugs to their patients but that she had learned of things going on with the osteopathic association and their attorney that "made me more than a little unhappy."
"I still think doctors should be able to prescribe legal drugs to their legal patients, and I don't change that position," she said. "However, I do think that for the good of the overall county issues, it's probably a good idea to pull this amicus brief."
Commissioner Kitty Jung, the lone Democrat on the commission and only no vote against the initial motion to file the brief, said the county should solidify policies on when it is appropriate to issue amicus briefs on any topic, but said she appreciated Lucey and other commissioners changing their mind on the issue after getting new information.
"This should be applauded, celebrated, and respected and not something that is considered shameful or un-leader-like. This is exactly what I look for in a leader," she said. "And this is exactly what I believe we miss a lot in the old school way of doing politics at the local level, and the national level. So, bravo, Mr. Chairman."
Previously, the Nevada State Board of Pharmacy issued a partial waiver to the requirements allowing for hospitals and medical practitioners to dispense hydroxychloroquine to a COVID-19 diagnosed patient in limited circumstances. According to the Las Vegas Sun, University Medical Center in Southern Nevada began prescribing the drug to discharged COVID-19 patients last week.
Although President Donald Trump has touted the drugs as a potential effective treatment to COVID-19, many clinical studies and trials have not indicated substantial evidence that they are effective in treating the novel coronavirus.
Comment Policy (updated 4/20/2021): Please keep your comments civil. We reserve the right to delete comments or ban users who engage in personal attacks, use an excess of profanity, make verifiably false statements or are otherwise nasty. Comments that contain links must be approved by admin.