Washoe school board confirms Susan Enfield as its new leader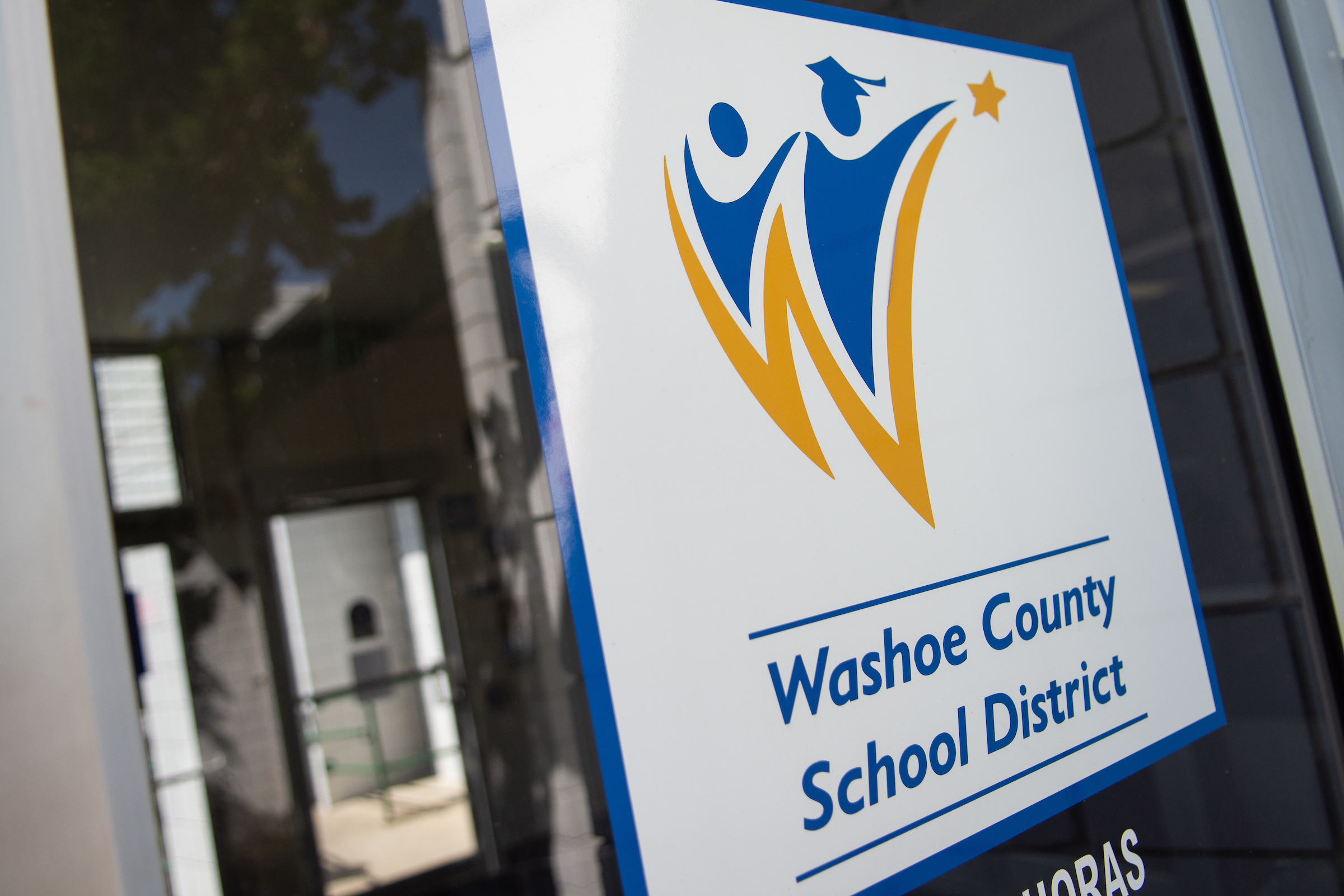 The Washoe County School Board of Trustees inked an employment contract Tuesday evening with Susan Enfield, making her selection as the district's next superintendent official.
Trustees voted 6-1 to approve the nearly four-year employment agreement with Enfield, who is coming from Highline Public Schools in Burien, Washington, where she has been serving as superintendent. Last month, the board selected Enfield as the district's next executive. Trustee Jeffrey Church cast the sole vote in opposition to ratifying her employment contract Tuesday, citing financial concerns.
Enfield's first day with the district is July 6, though she will be carving out time to visit and spend time with outgoing Superintendent Kristen McNeill before then.
"Thank you for your faith in me. I am humbled. I'm excited. I'm energized. I'm nervous," said Enfield, who attended the meeting and addressed trustees immediately after the vote. "I think something would be wrong with me if I weren't a little [nervous]."
Under the employment agreement that was approved Tuesday, Enfield will receive an annual base salary of $310,000. That's higher than the annual base salaries for her two predecessors, McNeill and Traci Davis, who made $265,000 and $238,000, respectively.
District officials said in a statement Monday that Enfield's salary falls within the range that was approved by the board at its Dec. 14 meeting. It's also in line with compensation levels for superintendents at comparable districts and Enfield's previous employment package, according to the district.
The compensation package the board voted on landed in the range that Trustee Beth Smith had expected, and while she voted in favor of Enfield's contract, she said the enormity of it was not lost on her.
"Particularly not based when we look at what our teachers make and what other staff members make so none of that is lost on me," she said. "My support of this contract, though, absolutely reflects what I believe … that Dr. Enfield is going to be the beginning of our next great chapter in the Washoe County School District."
Enfield's pay is slightly less than the annual base salary of Clark County School District Superintendent Jesus Jara, which is $320,000. He was hired by Nevada's largest school district in 2018.
Washoe's neighboring school district, the Carson City School District, is also getting a new superintendent. Andrew Feuling will receive an annual salary of $170,000. Feuling will start his new role July 1.
Feuling's predecessor, Richard Stokes, who is retiring at the end of June, earned an annual base salary of about $173,000 during his first year as Carson City schools superintendent.
In addition to Enfield's base pay, the district is also providing Enfield with an $800 per month vehicle allowance, as well as paying for relocation expenses not exceeding $25,000 and per diem pay for any expenses incurred while performing transitional activities between May 10 and her first day. She will also qualify for cost-of-living adjustments.
McNeill will be retiring at the end of the month, after working in the school district for more than 20 years in various roles.
Enfield offered a "pledge" to McNeill as she prepares to take the helm.
"I will take care of and treasure and respect and serve this community in honor of your legacy, and try to make you proud," Enfield said. "[I] will turn to you often for help and guidance and wisdom."
School districts across Nevada and the country saw an increase in turnover among superintendents in recent years. COVID-related pressures have been behind some of the departures, including in the case of former Elko County School District Superintendent Michele Robinson, who stepped away from the job in June 2021, a little more than year after she was appointed to the role.
The Washoe County School District has had five superintendents in the past decade, including Enfield. Two of the former superintendents, Davis and Pedro Martinez, were removed from the position by the board. Prior to their terminations, Davis served in the role for four years, and Martinez for two.
McNeill served in the role for about a year before she announced she would be retiring. McNeill had been serving as the district's interim superintendent since July 2019 before being permanently appointed to the position in April 2020.
During a recent interview with The Nevada Independent, McNeill said the role of a superintendent is "an absolute difficult job" that has only become more complex because of all of the demands involved.
Assistant editor Jackie Valley contributed to this story.
The Nevada Independent is raising $200,000 by Dec. 31 to support coverage of the 2024 election.
Tax-deductible donations from readers like you fund this critical work.
If you give today,your donation will be matched dollar-for-dollar.
Give + Get Matched
Featured Videos