When record-breaking summer heat hits, the effects of warming are far from equal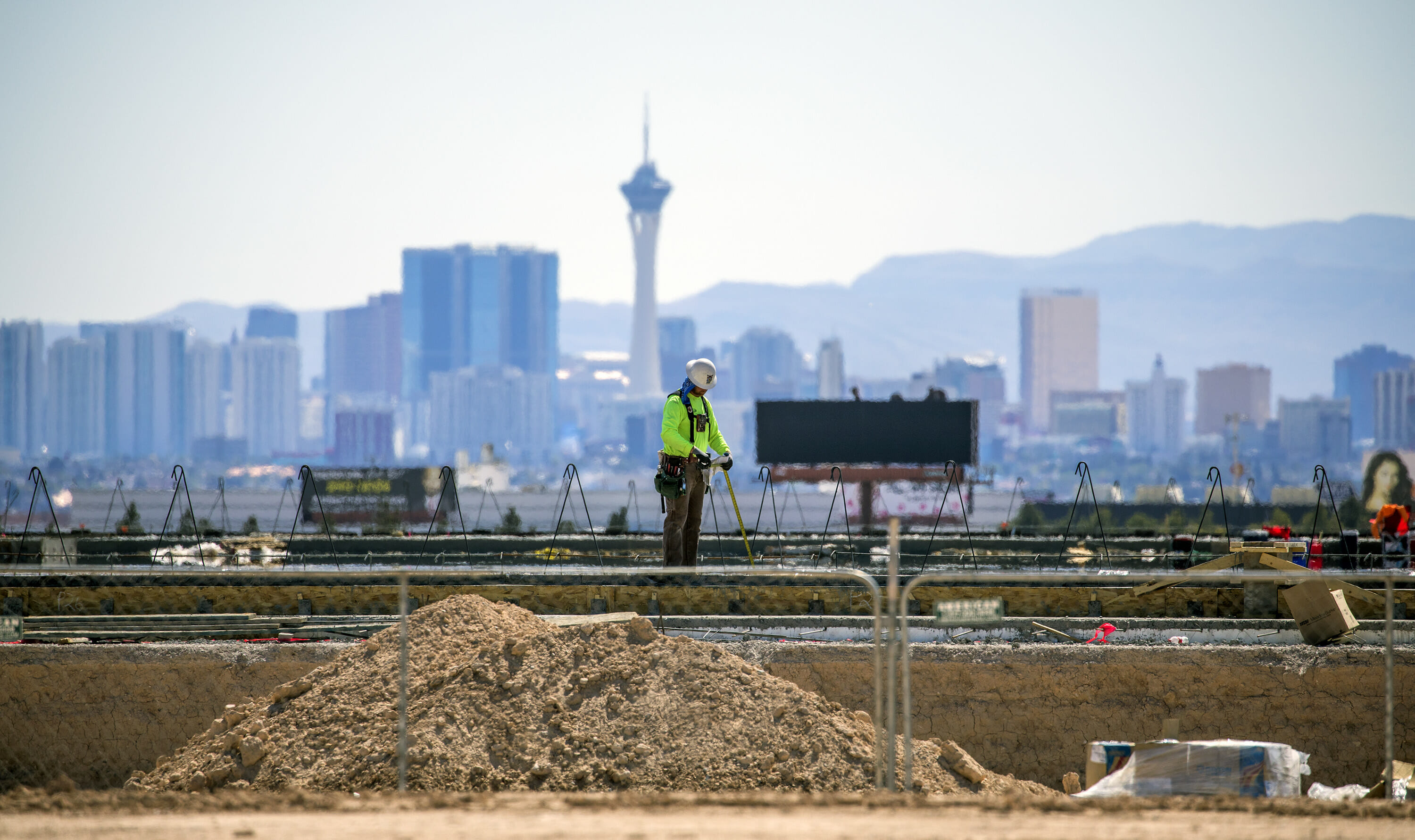 Good morning, and welcome to the Indy Environment newsletter.
In case you missed it: We published an in-depth piece about the planned Thacker Pass mine on Sunday. Over the past few months, photojournalist David Calvert and I spent several days in the communities closest to the mine, and we talked to local residents about their concerns.
A brief programming note: I'll be taking a little time off next week, so the newsletter will be on a hiatus. As always, we want to hear from readers. Please let us know what you're seeing on the ground and how issues are affecting you. Email me with any tips at [email protected]
To get this newsletter in your inbox, subscribe here.
---
Climate change is making hot summer days more common and more pronounced. Last week, Las Vegas broke heat records for mid-June, as did Reno. But each new record only tells a part of the story. In reality, heat is not static, and it is not equally distributed across a city. The way we experience hot summer days goes beyond any one number.
As a warming climate drives up temperatures, certain neighborhoods of Las Vegas and Reno experience heat more intensely than other areas due, in part, to how cities were developed and what is known as the urban-heat island effect. In urban settings, heat is absorbed and amplified by our infrastructure — things like buildings, roads and parking lots.
And urban heat varies across a city, creating a differential. Parks, vegetation, open space and shade work to help offset the heat-island effect — and those features are often more predominant in affluent areas.
"When it's reported that it is 115 [degrees] in Las Vegas, that's a single measurement at a single location," said Kristen Averyt, the state's climate policy coordinator and a research professor at UNLV who is studying urban sustainability. "But at any given time, temperatures can be upwards of 10 degrees warmer or 10 degrees cooler depending on where you live in town."
Combining satellite imagery and census tract data, researchers have mapped this in multiple studies. New research, published by Nature Communications in May, found that in most major U.S. cities, low-income populations and communities of color, on average, are exposed to higher levels of summer urban heat than white and wealthy populations.
Glenn Sheriff, a co-author of the paper, said that going in, researchers believed income would likely be a driving factor of heat inequality. Sheriff, an assistant research professor at Arizona State University with a background in economics, assumed that home prices would be more expensive in cooler neighborhoods. The results turned out to be more complicated.
The study found, across the United States, that the intensity of urban heat for a person of color, on average, is "practically identical" to the heat exposure of a person living below poverty.
In Las Vegas, the study found that people living below the poverty line, on average, have more heat exposure than people living two times above the poverty line. At the same time, people of color, on average, also have more exposure to urban heat in Las Vegas. In Reno, the same was true.
But when researchers compared the intensity of urban heat for people of color with people living below the poverty line in Las Vegas and Reno, they came to different conclusions.
In Las Vegas, those living below the poverty line experienced more heat exposure, on average, than people of color by a margin considered statistically significant.
Reno, on the other hand, looked more like the rest of the country. People of color, on average, experienced slightly more exposure to urban heat (by about 0.4 degrees Celsius) than people living below poverty.
That raises a serious question: What are the drivers behind the data? Researchers are still studying the issue, and there could be a range of intertwined answers, from historic (and often discriminatory) housing policies to where local governments made public investments.
"The heat is not seeking out a demographic," said Jake Dialesandro, a Ph.D. candidate studying thermal inequality at the University of California, Davis. "But it does get amplified in these areas that have high impervious surfaces, a lower tree canopy and a lack of green space."
Last year, Dialesandro co-authored a paper that looked at the unequal distribution of urban heat in cities across the Southwest, including in Las Vegas and Reno. The paper identified some of the widest disparities in California's Inland Empire and Palm Springs. But it also found heat disparities in low-income and Latino neighborhoods across Nevada's two major cities.
Findings related to income differences and thermal disparities are particularly concerning in a warming environment with more days of extreme heat. What it means, Dialesandro said, is that "populations with the least amount of resources to mitigate heat see the most unequal burden."
"If you are poor and worried about paying your rent, you don't have that luxury of taking the monetary resources you have and distributing it to your electric bill," Dialesandro said.
Compared to other natural disasters, heat is often overlooked and underreported. Heat waves can be slow-moving, and their effects can compound over time. But experts and activists in Nevada are increasingly looking at the disparate way heat interacts with urban environments as one of the most prominent climate issues in the arid Southwest.
Audrey Peral, an environmental justice organizer at Make the Road Nevada, which works with Latino immigrant communities, said climate-driven warming is a major priority for the group.
"It intersects with every single issue that we work on," she said.
Extreme heat intersects with everything from housing to health care. It's important, she said, to ensure that landlords are providing safe conditions and air-conditioning. Outdoor workers, Peral noted, are particularly vulnerable to heat, especially when they lack access to health care.
Peral said that, in the past, "our communities have often been left out of these conversations around climate issues and environmental issues as a whole."
"In reality, something like climate, something like environmental justice, they are issues that all of us are impacted by — and our communities at a disproportionate rate," she said.
Addressing heat disparities can be a challenge because so many layers of government are involved in the mechanics and inertia of urban planning. Still, Averyt, the state's climate coordinator, stressed it was important that policymakers consider both climate change and equity — and think about the future differently than they thought about the past.
"Challenges like the urban-heat island, dealing with water resources and economic development are all interlinked," Averyt said. "It requires different people at the table than we've had maybe in the past. It also necessitates a different way of thinking about the future because the future is not going to look like anything we've experienced in the past."
More reporting on the effects of heat:
"Stay safe from heat as the sizzling Las Vegas summer begins" (Las Vegas Sun)
"Scorching hot in Phoenix: What it's like to work in 115 degrees" (New York Times)
"Las Vegas cooks amid blazing heatwave – and it's going to get worse" (The Guardian)
Here's what else I'm watching:
---
WATCHING THE DROUGHT
Yes, the drought is that bad: Heather Hansman writes about it in Outside Magazine.
The drought is affecting hydroelectric power supplies, including at Lake Mead, Katherine Blunt and Jim Carlton write for The Wall Street Journal.
Nevadan nominated to lead water agency: President Bident picked Camille Touton, a UNLV graduate and Nevadan, to lead the U.S. Bureau of Reclamation. The agency operates water infrastructure across the West and will play a major role in Colorado River negotiations. (AP)
PUBLIC LAND
Growth and a limited water supply: Reporter Sam Metz, with The Associated Press, writes about the Clark County Lands Bill, which would allow for more development on public land.
RECREATION
Outdoor recreation agency head testifies: "Colin Robertson, head of the state's Division of Outdoor Recreation, called for more federal funding for land management along with investment in rural communities to help better manage resources stressed by the pandemic, which drove more campers to remote areas even as jobs decreased in outdoor recreation," my colleague Humberto Sanchez reported last week.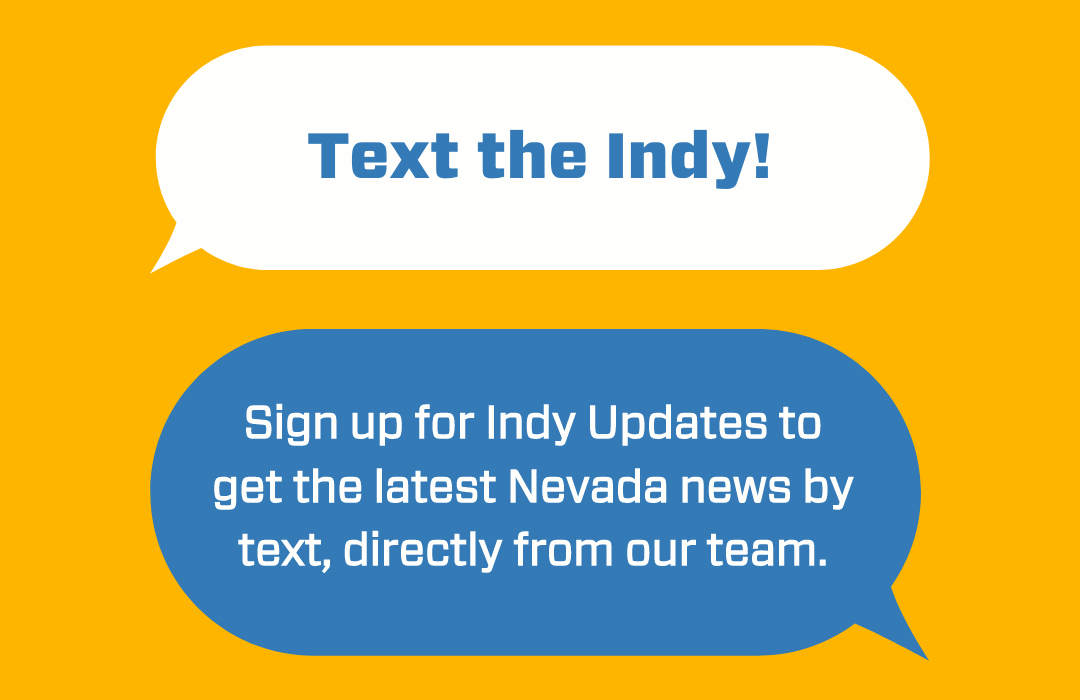 Featured Videos
Comment Policy (updated 4/20/2021): Please keep your comments civil. We reserve the right to delete comments or ban users who engage in personal attacks, use an excess of profanity, make verifiably false statements or are otherwise nasty. Comments that contain links must be approved by admin.