Who is the man behind Marsy's Law and what's his deal?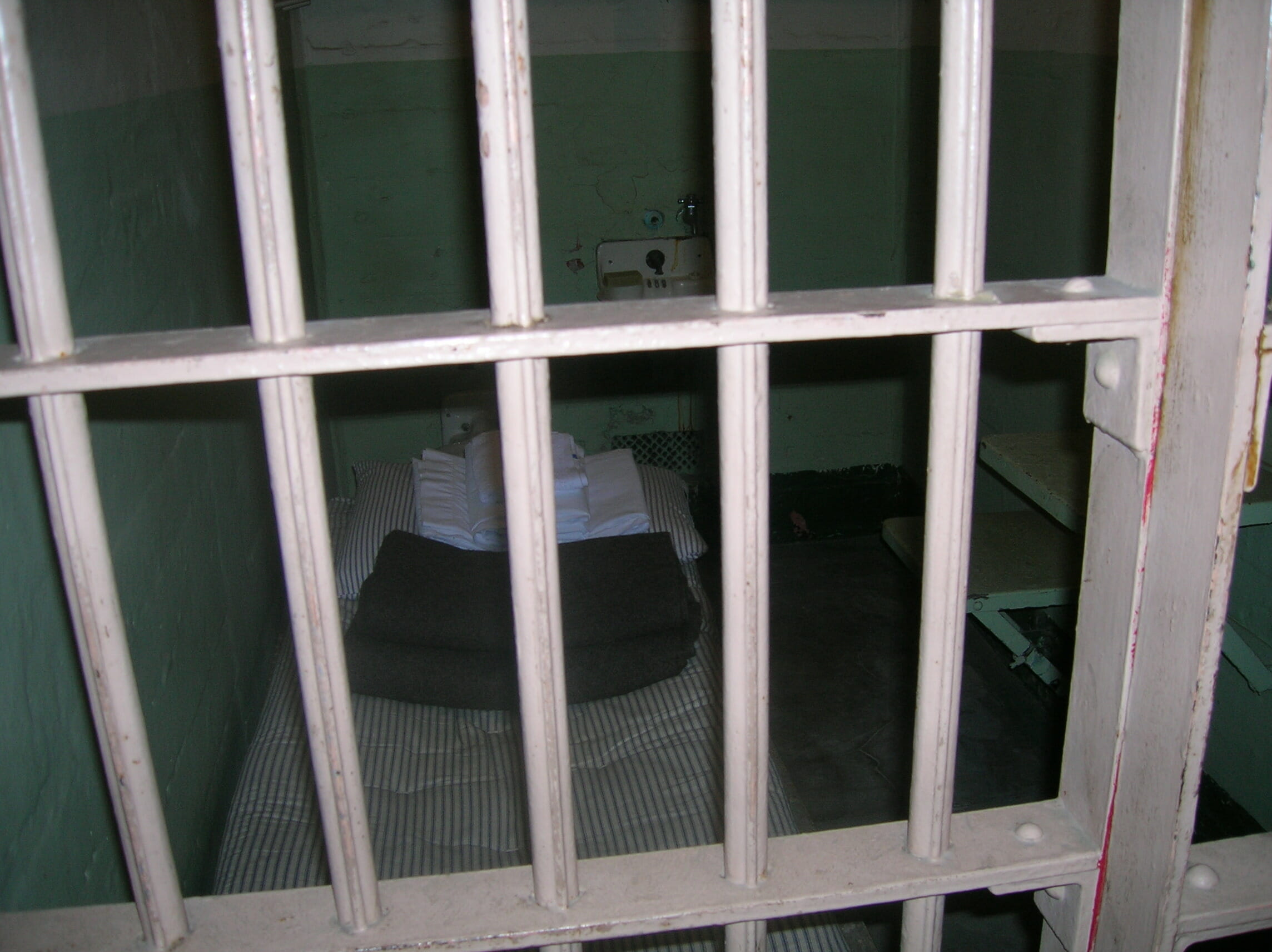 I'm not a journalist, so "following the money" is not in my wheelhouse, but I know the adage. It seems often to lead to answers to questions that linger. Especially in politics. And particularly in legislation. And so I can only wonder about the possible money trail that starts with billionaire Henry Nicholas and ends with the new constitutional ballot provision (Question 1) called colloquially by the name of his sister, Marsy.
I'll leave it to actual journalists to dig through Mr. Nicholas' financial holdings and interests (although not many seem interested in trying to figure out why a California billionaire is single-handedly funding the campaign for a new Nevada law). Not that there isn't plenty to look at in his past, as some have done. And that's before we even get to his recent drug trafficking-ish related troubles with the law (which we are about to do, here). Not to mention allegations in the form of federal indictments (since dismissed) that alleged drugging ladies and doing naughty things with stocks. But as with any single funder of a law, it would seem a worthwhile exercise in due diligence to check and see whether there's any potential financial conflict. I don't see that this has been done or, if it has, publicized.
But I'll just shoot in the dark at what I do know about Nevada, human nature, the economy and how these things typically play out.
A truism for anyone in the investment class is that legislative changes often have a positive financial impact. Hypothetically, if a savvy investor had significant investments in some combination of the private prison, prison vendor, bail bond and/or supervision and monitoring industries, there would be a direct and significant fiscal bump for these businesses. Each of these industries will clearly and obviously benefit from the passage of "Marsy's Law." It is already commonly understood that these industries regularly lobby for legislation that will increase the amount and duration of incarceration and of supervision. They also really like it when bail settings skyrocket. 
If Marsy's Law passes, there is no doubt that the guaranteed winners will be those with investments in these industries — not the victims of serious crime who under this new law would (at best) receive some degree of superficial placation at great cost to and disruption of the criminal justice system. The new law will also gut a lauded pre-trial release program based on an evidence model of reliable factors designed to calculate appearance in court and risk to community; under the Marsy's Law, victim participation in a jail process will invariably enlarge the time people who should not be in jail have to await determination and evidence will be forced to share the stage with feelings. The release program, by the way, was a thoughtful response to the depopulation orders of the county jails that were causing nightmares for the community because it resulted in chaotic mass release of inmates.
We do know that Mr. Nicholas was a heavy contributor to (if not the deciding factor in) efforts in California to resist reform of the notorious Three-Strike Law which was both a remarkable boon to the private prison industry and a leading cause of the remarkably dysfunctional mass incarceration system now being highly criticized nationwide.  
But beyond anything else, Mr. Nicholas comes off as an arrogant hypocrite who is happy to let poor people suffer while he enjoys all the benefits of wealth – especially when it comes to the criminal justice system. Let's break that down, seeing as Mr. Nicholas is currently in the Las Vegas criminal justice system as an arrested person for four counts of drug trafficking. And while, as is the case pre-Marsy's Law, he's innocent until proved otherwise...
Here's the hypocrisy:
(1) Drug trafficking is a serious allegation, and yet there is no requirement for his bail. In Nevada, and depending on the literal weight of the drugs at issue, drug charges can carry a term of life in prison. According to news accounts of his arrest, Mr. Nicholas had numerous drugs in large amounts in his hotel room where his companion was found unconscious. These drugs allegedly included: low level trafficking amounts of heroin and methamphetamine, mid-level trafficking amounts of cocaine, and high-level trafficking amounts of MDMA/Ecstasy tablets with stamps of a cartoon Winnie-the-Pooh on them. Based on my experience, when a person is arrested for these amounts and types of drugs, they usually don't get out of jail without posting bail. Even with the presumption of innocence. And indeed, bail is at the core of the Marsy's Law: if it passes, fewer who stand accused will get out of jail without the need to post much higher bail than they do now. As for Mr. Nicholas? He was released without bail or any restrictions of any kind.
(2) Mr. Nicholas was arrested on Aug. 7. One possible reason why no bail was required in this case is that formal charges have yet to be submitted to a court. (The district attorney controls when and if charges are filed. The formal charges show up in a document called a "Criminal Complaint.") I've dealt with drug charges where it's taken a little extra time to file the formal complaint because testing needed to be done on an unknown substance. In this case, however, according to the arrest report, the heroin, cocaine and methamphetamine were all field tested as positive for the respective drugs. Attorneys for Mr. Nicholas have been back to court a few times since the original arrest. At the last court appearance, on Sept. 5, (a month after arrest), the D.A.'s office asked for an additional 60 days to file the Complaint. The new court date is — I am sure coincidentally — Nov. 6, which of course is Election Day. Nicholas is getting a break that typically isn't given to other similarly situated defendants.
Here's the arrogance:
(1) Mr. Nicholas has been accused of distributing drugs in the past. In this recent case, he admitted to transporting nitrous oxide on his private jet to Las Vegas. According to police reports, he was seen carrying one of the cases containing the contraband. His companion, when questioned by the police, indicated it belonged to Mr. Nicholas. Yet, he denied the drugs were his and expects to be taken on his word, because... why? He's a billionaire? His beloved Marsy's Law does not offer that same benefit of the doubt to the common person arrested for crimes. Marsy's Law does not revere the cornerstone principle of innocence unless proven otherwise. Mr. Nicholas, who has not had to answer a single question about the true motives behind passing Marsy's Law in Nevada, seems to feel his own proposed law should only apply to those without private jets.
(2) Mr. Nicholas has convinced the very same D.A. — Steve Wolfson, who is supposedly prosecuting him — to appear in a Marsy's Law advertisement advocating its passage. And it isn't the same ad that predates his arrest by a year. This ad came out the day after the Clark County's district attorney's office asked the court for more time to decide whether to charge Nicholas. Yes, really. The ad begins with Steve Wolfson saying "As the district attorney, it's my prime responsibility to represent victims in the courtroom." Well, no. It's Mr. Wolfson's prime duty under the rules of ethics to seek justice for all parties. Indeed, he represents the state, not victims. How arrogant of them both: the man who is supposed to be prosecuting Nicholas for a crime appears in an ad paid for by Nicholas to push for a law Nicholas wants passed. How is it that the Clark County D.A. is even allowed to stay on this case? And why isn't Attorney General Adam Laxalt's office picking it up? (Oh wait, Adam Laxalt also endorses this new law. Special prosecutor anyone?)
The proposed law
This law doesn't really help victims. It only hurts poor people accused of crimes more than the system already does – which is a lot. There are no victims who will have their crimes undone because of this law. The provisions in this multi-tiered, multi-subject law do not provide the panacea of benefits of alleged "equality" falsely touted by its proponents. If victims are afraid of people who threaten them, we need to strengthen restraining order statutes – Marsy's Law doesn't do that. If victims need to be better informed of what's happening, offices at Metro and the Clark County DA need to step it up – Marsy's Law just encourages litigation. If victims think that not enough resources are given to them now, wait until Marsy's Law reduces the funds available for counseling to a rape victim so, say, the D.A. can fly the accident victim of a red-light running driver to Las Vegas to speak in court for the status check on the mandatory completion of traffic school as would be mandated upon request by the victim. 
Was there anyone in Nevada who was so dissatisfied with the current system that he/she thought this was the way to fix things? Did anyone ask him to come here? Politicians have fallen all over each other to support this new law (which I predict will ultimately be overturned by the courts as it was in Montana), but why? Does everyone from Sheriff Joe Lombardo to Gov. Brian Sandoval (both endorsers of the law) really think it makes for a stronger criminal justice system to entrust victims to approach matters even-handedly and fairly? Victims, you'll recall, are angry. Rightfully so, in most cases. Marsy's Law seemingly says: We need equal access to vengeance in our system; we need higher bails and more incarceration. (Um, hey, politicians, you know that's not good, right...?)
If victims are assured enforceable (through litigation) "rights" to ambiguously and undefined concepts like "dignity," the "right" to be heard at every single proceeding no matter how minor (at great expense of notification and travel on taxpayer dime), the "right" to inject themselves into bail settings, the "right" to reverse and reject plea bargains, and the "right" to refuse to participate in proceedings that may expose their false allegations – that's not a system of justice we have ever seen in the United States, and for good reason. It's expensive, it lines the pockets of those who benefit from greater rates of detention and incarceration, and it ultimately bolsters the mass incarceration crisis that our enlightened leaders should be trying to reform. It totally upends our system of blind justice.
Which leads me back to the supposition that something else must be going on here, and Mr. Nicholas is playing Nevada for a fool. I understand the allure of wanting to help victims. As I've said at every turn, victims should be considered — but quite frankly, in Nevada, they already are, by law and deed. In truth, there is no crisis in our state that Marsy's Law solves. But there will be a crisis if it is passed.
Dayvid Figler is a private criminal defense attorney based in Las Vegas. He previously served as an associate attorney representing indigent defendants charged with Murder for the Clark County Special Public Defender's office. During his legal tenure, he served a brief appointment as a Las Vegas Municipal Court judge. Figler has been cited as a noted legal expert in many places including the New York Times, National Public Radio, Newsweek, USA Today, Court TV and the Los Angeles Times. His award-winning radio essays have appeared on KNPR as well as on NPR's All Things Considered Program. He is a Nevada Arts Council Fellow in Literature and has written extensively about Las Vegas culture. 
Comment Policy (updated 4/20/2021): Please keep your comments civil. We reserve the right to delete comments or ban users who engage in personal attacks, use an excess of profanity, make verifiably false statements or are otherwise nasty. Comments that contain links must be approved by admin.