Who pays the price for Nevada's criminal justice failures?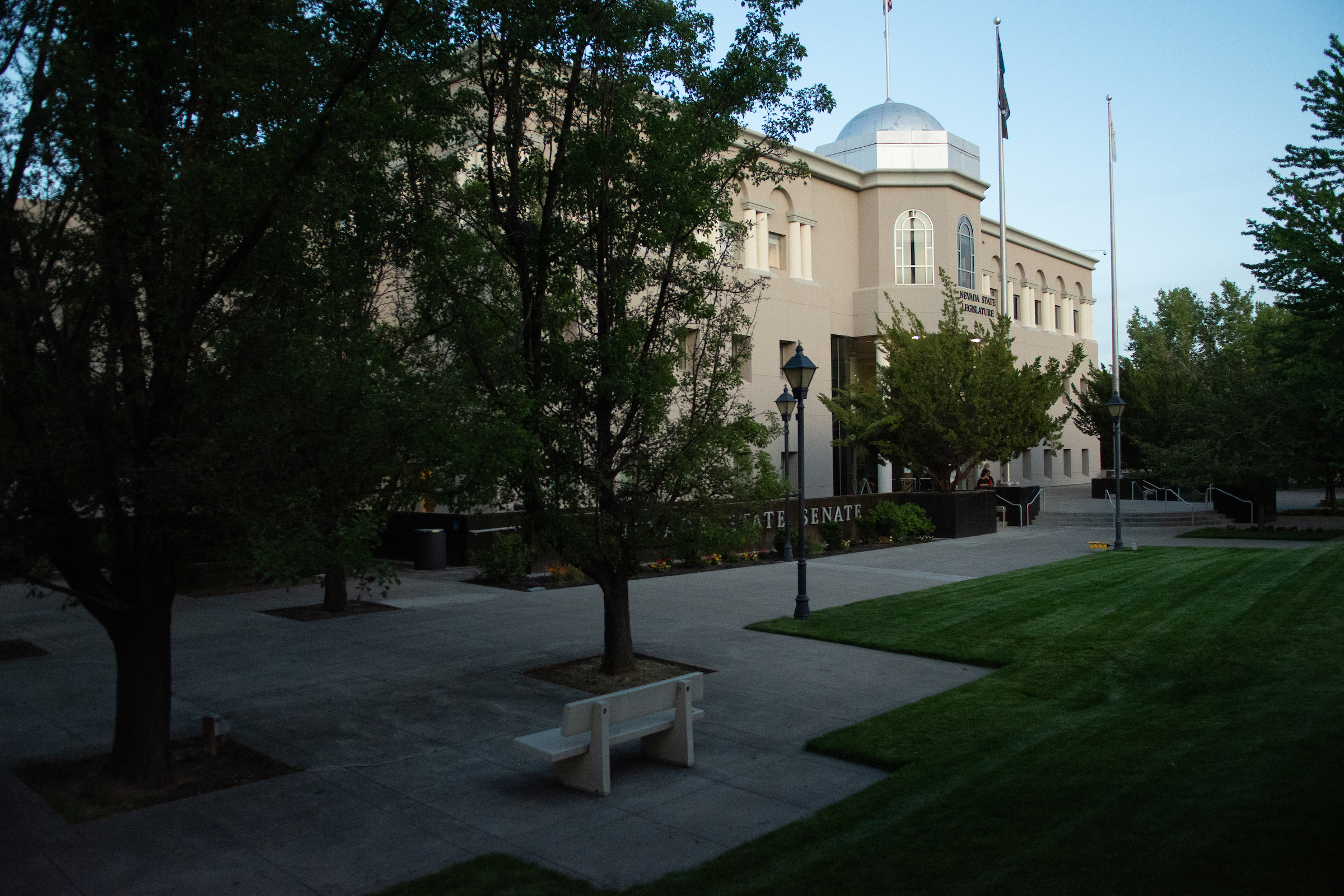 What, precisely, is the cost of the Legislature's failure to enact substantive criminal justice reform?
For Stephen Lara, it was $86,900 — his entire life savings.
That's how much the Marine Corps veteran had saved to purchase a home for himself and his daughters—and that's how much the Nevada Highway Patrol took from him outside of Reno without charging him for any criminal wrongdoing.
Lara's story feels like the kind of highway robbery that armed government agents would conduct in some Third World country that was overrun with corruption—not on an American interstate. Officers effectively fabricated a reason to stop Lara, detained him for more than an hour, then took every dollar of cash he had in his car without even pretending he had done anything illegal.
In fact, body camera footage from the incident shows that the officer who initially pulled him over was, himself, convinced there was nothing particularly suspicious about the large sum of cash. Nonetheless, the sergeant overseeing the traffic stop ordered the money to be confiscated as part of a controversial legal tactic known as "Civil Asset Forfeiture."
The incident is just one of the latest examples of a perverse law enforcement practice resulting from the decades-old "War on Drugs." Civil forfeiture allows police and prosecutors to seize the property of ordinary Americans without ever even charging them with a crime—and it does so while forcing victims of such seizures to hire an attorney at their own expense, and prove their innocence in court, in an attempt to get their property back.
Despite mild limits on the practice in Nevada law, civil forfeiture remains a staple of law enforcement tactics throughout the state. By merely "cooperating" with the federal government through a program called "equitable sharing," local authorities can sidestep protections for property owners in state law. Through the equitable sharing program, officers can seize money, hand it over to the federal government, and then get 80 percent of the forfeited money returned to their departments' budget as a kickback.
And so, despite no indication that Lara was trafficking drugs, weapons or engaging in any other illegal activity, the Nevada Highway Patrol tried to help itself to 80 percent of his life savings by merely making a phone call to a federal agency.
Unfortunately, Lara's case is not an isolated incident. In 2018 alone, 42 states, the District of Columbia, and the U.S. Departments of Justice and the Treasury forfeited over $3 billion, according to The Institute for Justice. And according to a 2017 study by the Nevada Policy Research Institute, the vast majority of forfeitures occur in minority and disadvantaged communities—impacting populations least likely to afford the financial burden of litigating such forfeitures in court.
It's therefore easy to see why, for many criminal justice reform advocates, limiting or abolishing this practice has long been a major priority.
Of course, given the fact that forfeiture directly pads the budgets of prosecutors and police departments, there have been major institutional hurdles standing in the way of reform. In the last legislative session, even mild restrictions to the practice earned aggressive opposition from the law enforcement community. In fact, as Executive Director of the ACLU of Nevada Athar Haseebullah has pointed out, such lobbying made 2021 an exceptionally disappointing year for criminal justice reform in general—despite Democratic Party control of government.
However, it shouldn't be too surprising. After all, the Senate majority leader is, herself, an active prosecutor for Clark County—a conflict of interest that not only screams of impropriety but is also in clear violation of the state's separation of powers doctrine. This year's failed attempt to reform the practice wasn't the first time Sen. and Deputy District Attorney Nicole Cannizzaro let her prosecutorial profession interfere with the advancement of broadly bipartisan reforms. In 2019, Assemblyman Steve Yeager's bill to limit the practice was similarly killed by the Senate majority leader—and Cannizzaro killed a similar proposal in committee in 2017.
Indeed, having employees of the district attorney's office lead the legislative process hasn't played out well for criminal justice reformers. The deference paid to law enforcement in Carson City has resulted in an undeniable reluctance to adopt a number of popular justice reforms—including abolition of the death penalty.
Even beyond legislative inaction, there are other avenues for reform that have not been utilized by state leaders. The Nevada director of public safety, for example, could implement a policy to ban participation in the equitable sharing program at any time. Given that the director serves at the pleasure of the governor, such a policy would be a foregone conclusion should Gov. Steve Sisolak publicly push for it.
Given the Democratic Party's championing of criminal justice reforms in general—not to mention the specific support shown by high profile Nevada leaders such as Attorney General Aaron Ford—the lack of truly substantive policy changes in this area is appalling.
Such failure, however, demonstrates the fundamental challenge facing criminal justice activists: Political calculus is simply more of a priority to many leaders than any professed principles or convictions. And that's not a problem only in this specific area of focus, nor is it a plague only among Democrats.
Republicans like to brand themselves as tax-slashing, fiscally restrained, deficit hawks on the campaign trail… but the Nevada tax increase of 2015 and the Trump-era explosion in federal debt certainly paints a different picture of their actual governing tendencies. Likewise, while Democrats have been quick to capitalize politically on the national uproar over police misconduct, their trifecta in state government has failed to yield any transformative results.
Unfortunately, such abdication of principles among our electeds is rarely punished by a highly tribal and partisan base of voters. In part, this is because partisan politics is a team sport that incentivizes even its most ideologically principled members to regularly forgive the indiscretions and failings of their fellow teammates. As such, little will likely be said by many sincere progressive champions of justice reform about the role their preferred political party—and even many of their close political friends and colleagues—had in obstructing meaningful progress.
Regardless of who (if anyone) might pay a political price for Democrats' failure to enact meaningful criminal justice reform, one thing is regrettably clear: None of them will pay as dearly as individuals such as Stephen Lara. 
Michael Schaus began his professional career in the financial sector, where he became deeply interested in economic theory and the concept of free markets. Over a decade ago, that interest led him to a career in policy and public commentary—working as a columnist, a political humorist and a radio talk show host. Today, Michael is director of communications for the Nevada Policy Research Institute and lives with his wife and daughter in Las Vegas. Follow him on Twitter at @schausmichael.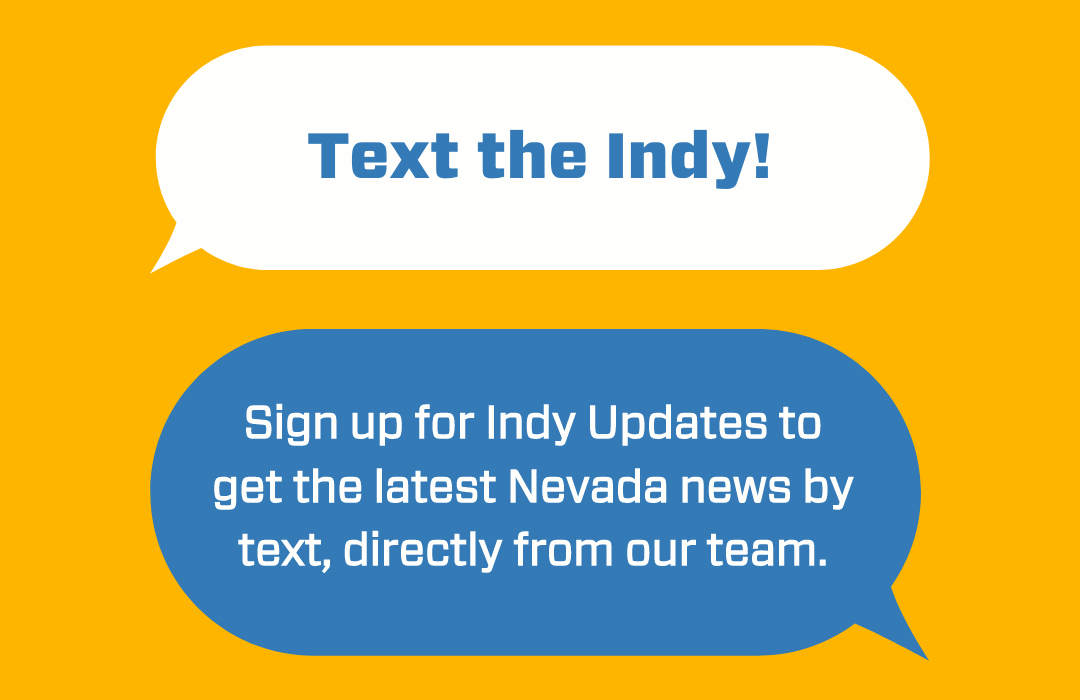 Featured Videos
Comment Policy (updated 4/20/2021): Please keep your comments civil. We reserve the right to delete comments or ban users who engage in personal attacks, use an excess of profanity, make verifiably false statements or are otherwise nasty. Comments that contain links must be approved by admin.