Why home means Nevada to residents spread across the state's 109,850 square miles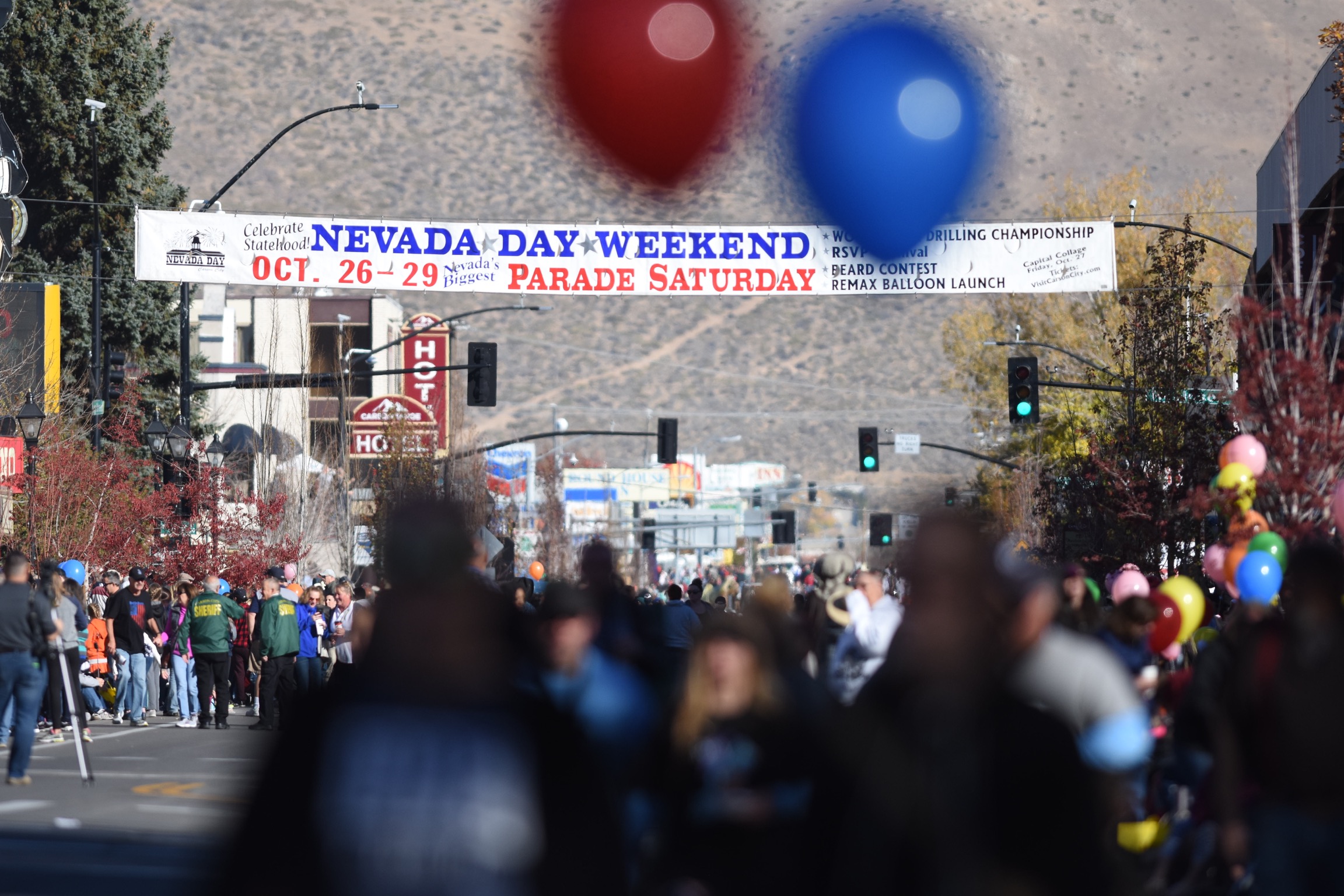 How long have you lived here? Where did you move from?
The two-pronged question surfaces in many casual conversations because it's the perfect icebreaker. The answer immediately reveals information that helps the asker better understand the other person. When I moved to Las Vegas 11 years ago — fresh out of college with my meager belongings packed in an aging Toyota Camry — I found myself fielding those questions on a regular basis. Eventually, I shortened my answer to "mostly from Ohio," rather than walking through years spent in Indiana and South Carolina. I tried to keep it concise, uncomplicated.
More importantly, the questions became a staple in my dialogue with strangers and acquaintances. They serve as natural conversation starters in almost any locale, but I'd argue their frequency is greater in growing areas. And Nevada is exactly that.
The Silver State's population grew 15 percent over the past decade, topping 3.1 million, according to 2020 Census data. It also ranks as one of the most diverse states, with a 68.8 percent chance that two people chosen at random will be from different racial and ethnic groups.
The population growth means those boilerplate questions won't be going away any time soon. But the follow-up question may be more telling:
Why are people choosing to call Nevada home? It's a query applicable to the third-generation rancher just as much as it is to the recent California transplant.
So Joey Lovato, The Nevada Independent's multimedia editor, and I set out to survey residents across the state for a special 200th episode of the IndyMatters podcast. We talked with folks who live in the population centers of Reno and Las Vegas as well as smaller towns, such as Gardnerville and Austin. Their answers to that question — and more broadly, what it means to be a Nevadan — showcase the diverse cultural tapestry that exists within the state's 109,850 square miles and common bonds that defy jurisdictional boundaries. (You can listen to the full podcast episode below, or by clicking here.)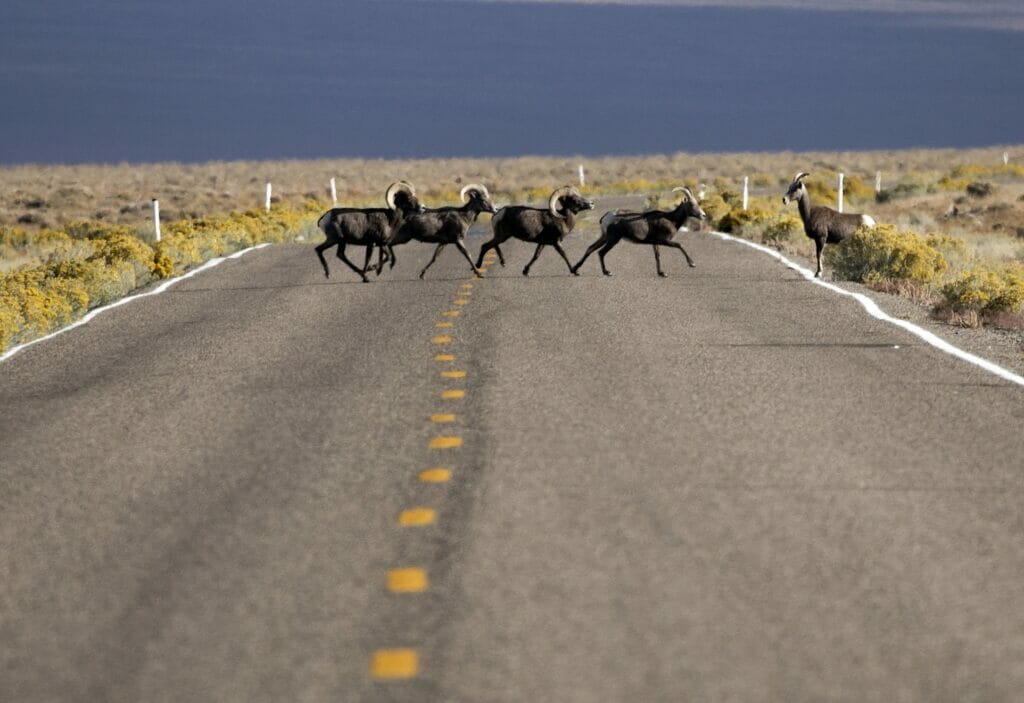 Sarah Hruby, for instance, didn't grow up in Nevada. Originally from Washington, her long-haul routes as a trucker brought her through Nevada time and time again. She occasionally stopped in Austin for coffee or breakfast until a snowstorm forced her to spend the night.
"The room was so small and the bed was comfortable and I passed right out and I slept great," she said. "After that, I just started staying here."
Fast forward a few years. Hruby now owns the Cozy Mountain Motel, where she found refuge that first wintry night. She also recently opened a restaurant and bar called Grandma's, hoping to draw more tourists to the tiny town tucked alongside the Toiyabe Range on what's known as the loneliest road in America. Despite what official Census counts may say, Hruby says fewer than 100 people live full time in Austin, where the closest grocery store is more than an hour away.
"Every single person in this town is extremely independent and extremely resourceful and really gritty," she said. "And, for me, that's what living in Nevada has been about."
The state's vast, open land, small towns and suburban enclaves aren't necessarily the image outsiders picture when thinking about Nevada. Ginger Trotter, a cocktail waitress for 27 years at Sam's Town in Las Vegas, has spent time explaining to relatives in her native Louisiana that life is, well, relatively ordinary outside the glittering lights of the Las Vegas Strip. Walmart exists. So do neighborhoods full of homes.
But she does appreciate the 24-hour nature of the city.
"What I do like about being here is that no matter what your schedule is, you can always find somewhere to go eat," she said. "There's always something to do if you want to find it."
Yes, Nevada is rich in entertainment options. But residents also praised its rich geographic and cultural diversity.
J. Diego Zarazúa, who grew up in Yerington as the son of Mexican immigrants, came to fully embrace the cultural opportunities afforded to him in Nevada. He cherishes the work ethic and colorful, vibrant fiestas of his Mexican heritage, while also fondly recalling teenage years spent driving a pickup truck and listening to country music in the desert with friends.
"I finally realized that I wanted to acculturate," said Zarazúa, who now lives in Reno and works at UNR's Latino Research Center as a coordinator in education, research and outreach. "I wanted to mix those cultures and be the best possible version that I can."
In some ways, Nevada can feel like a tale of two worlds — sage-brush covered desert and pine-dotted mountains, famous boulevards and lonely roads, and frigid temperatures and searing heat. But maybe, as residents interviewed for this podcast pointed out, finding balance is what makes Nevada feel like home.
Over the coming months, I'll be shifting my reporting focus toward questions about what it means to live, work and grow up or raise families in Nevada, a rapidly evolving state flush with opportunities and challenges. This podcast episode is merely the launchpad for that discussion. Please join the conversation by sharing your story, hopes or fears with me: [email protected]. I'm here to listen. 
To hear more of this story, check out the IndyMatters podcast, which features exclusive interviews, debriefs on news stories and in-depth reporting on topics relevant to the Silver State.
Comment Policy (updated 4/20/2021): Please keep your comments civil. We reserve the right to delete comments or ban users who engage in personal attacks, use an excess of profanity, make verifiably false statements or are otherwise nasty. Comments that contain links must be approved by admin.