Will Nevada's latest proposed gun safety legislation fall on deaf ears?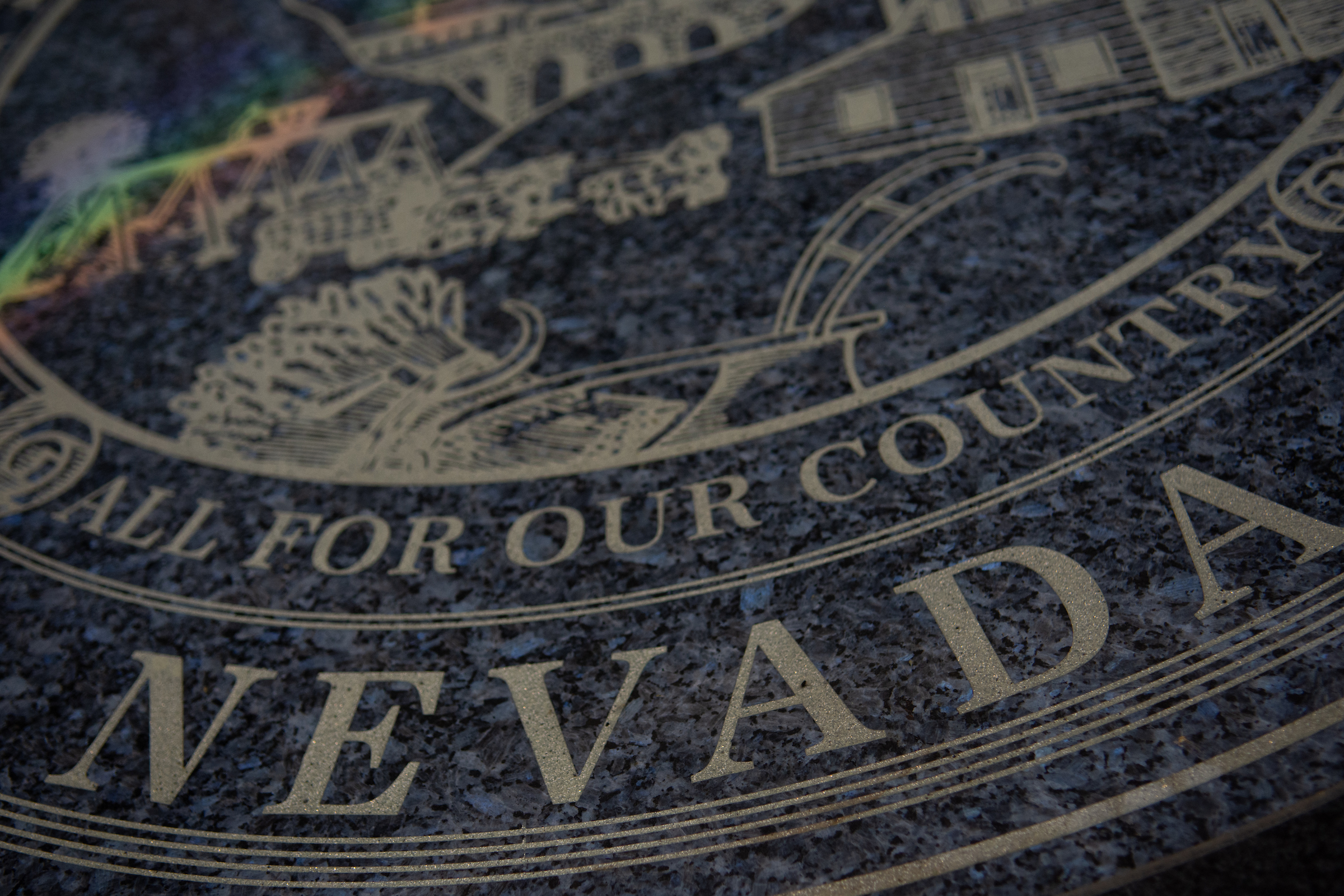 Assemblywoman Sandra Jauregui began Wednesday's Judiciary Committee hearing by reminding those present that she was among the survivors of the 1 October mass shooting that killed 58 people and wounded nearly 850 others at a country music festival on the Las Vegas Strip.
"People were here visiting Las Vegas to have an exciting, fun, memorable trip, only to experience the deadliest mass shooting in modern U.S. history," she said. "While we have made progress in the years since then, we've also seen continued violent incidents that have left both Nevadans and Las Vegas visitors questioning the safety of our community."
While Jauregui's comments were compelling and added gravity to her thoughtful roll out of Assembly Bill 286, the Legislature's latest modest commonsense attempt to address gun safety in Nevada, they were sure to fall short with those who needed to heed her words most. But that's the way it is with the issue of guns in America.
The bloodletting and carnage wrought by the reckless proliferation of firearms in our country under the guise of the exercise of the Second Amendment is well known. The personal stories are heartbreaking. The homicide, suicide, and accidental death statistics associated with guns boggle the mind.
Mass murder is so common that the scenes of untold misery are reduced to a kind of shorthand. When I write "1 October," "Pulse Nightclub," and "Sandy Hook," is anyone confused about my meaning?
If past is predictive, the deeper meanings of those names are destined to be replaced by fresher, more absurd killing fields.
I've come to believe that all those grim statistics and blood-soaked crime scenes don't add up to more than thoughts & prayers to the people who refuse to accept the need for sensible gun safety laws. And so we come this time to AB286, which addresses two issues.
First, it enables businesses to "opt-in" as they deem appropriate to prohibit customers from carrying firearms on their premises and gives police the authority to arrest those who do so for an offense greater than trespassing. Law enforcement, security, and attendees of firearms trade conventions such as the super-popular SHOT Show are exempt. And, remember, it is not a blanket mandate, but exercised at a business owner's discretion.
"This language simply enhances the business community's tool kit to notify patrons of this prohibition and to call on law enforcement to assist and address the situation before it escalates," MGM Resorts International Executive Vice President and General Counsel John McManus said. His argument was punctuated by violent incidents on the Strip during the past year.
More controversial is AB 286's attempt to rein in the production and possession of untraceable weapons currently sold in unassembled kit form such as those by the Nevada-based Polymer80 company of Dayton. Those so-called "ghost guns" have no serial numbers, require no background checks, and continue to turn up at crime scenes — including police shootings — and in drug and gang-infested neighborhoods across the country.
Polymer80 was raided by the ATF in December and is now the subject of multiple lawsuits filed by communities where the company's assembled ghost guns have done what they were intended to do: kill and maim without providing law enforcement an ability to track the ownership history.
The federal government regulates gun firing mechanisms, pistol frames and rifle receivers with serial numbers and background checks. Because the ghost gun kits need some finishing and assembly in order to become operable, they fall short of the federal standard.
"Ghost guns evade our gun laws by ingeniously exploiting a loophole in the way the federal government regulates firearms," David Pucino, senior staff attorney at Giffords Law Center, said. "… Companies sell a frame or receiver that's not quite been fully manufactured, and as a result the federal government does not classify it as a firearm. There is no background check. There is no serial number, and there are no records. They are untraceable."
A mighty blow to the all-powerful Second Amendment, AB 286 is not. The Founding Fathers are not stirring in their graves over this one.
But even in a Legislature dominated by Democrats, the bill is bound to generate considerable pushback. It is part of a national effort to generate small victories on gun safety issues in the absence of meaningful legislation at the federal level. Similar ghost gun-related bills have emerged in recent years in the wake of growing violence.
Questions were raised about the necessity of new laws to address old problems caused by irresponsible adults. A similar chord was struck with the idea that an armed law-abiding citizen might be stripped of his weapon while a criminal disregards a "No Firearms Allowed" sign.
But I am left to wonder whether the rise of the use of ghost guns on the street comes in response to a greater focus on scrutinizing legitimate sales.
Pucino appears to think so.
"What we do know is that part of the reason for this explosion in ghost guns is that they're highly attractive to gun traffickers," he said. "There's no need to recruit a straw purchaser with a clean record to walk into a gun dealer and make a purchase. There's no need to travel to different dealers to disguise buying patterns. And there's no need to worry about paperwork that will link the gun back to the purchaser."
Easy to buy and assemble, and impossible to trace. And, to no surprise, outlawing them is not universally embraced.
Republicans and gun industry-related representatives during the hearing questioned the intent, practical application and potential efficacy of the legislation. Republican Assemblyman Jim Wheeler asked that the hearing be put off for 24 hours to give him time to "actually digest everything," following a language revision to the bill. His request was denied, but he later reminded his colleagues that the ghost gun provision would hurt a business in his Northern Nevada district.
Many gun owners and their allies believe incorrectly that everyone else wants to take away their firearms and trample their freedoms. They respond reflexively to any mention of safety and corporate responsibility.
While the effectiveness of more gun laws in a society already awash in weaponry is debatable, one phenomenon is more predictable. Firearm safety legislation drives increased sales as the Second Amendment obsessed buzz and cluck about the slippery slope toward socialism.
Grisly mass shootings, to which Nevada is no stranger, continue to plague the nation. Another one occurred last week in the Atlanta metro area, where a disturbed man killed eight persons, including six Asian women. Its shorthand name is not yet official.
Once the smoke has cleared, it is likely that the longest line in Atlanta will not be outside the community church, but the local gun store.
John L. Smith is an author and longtime columnist. He was born in Henderson and his family's Nevada roots go back to 1881. His stories have appeared in Time, Readers Digest, The Daily Beast, Reuters, Ruralite and Desert Companion, among others. He also offers weekly commentary on Nevada Public Radio station KNPR. His newest book—a biography of iconic Nevada civil rights and political leader, Joe Neal— "Westside Slugger: Joe Neal's Lifelong Fight for Social Justice" is published by University of Nevada Press and is available at Amazon.com. Contact him at [email protected] On Twitter: @jlnevadasmith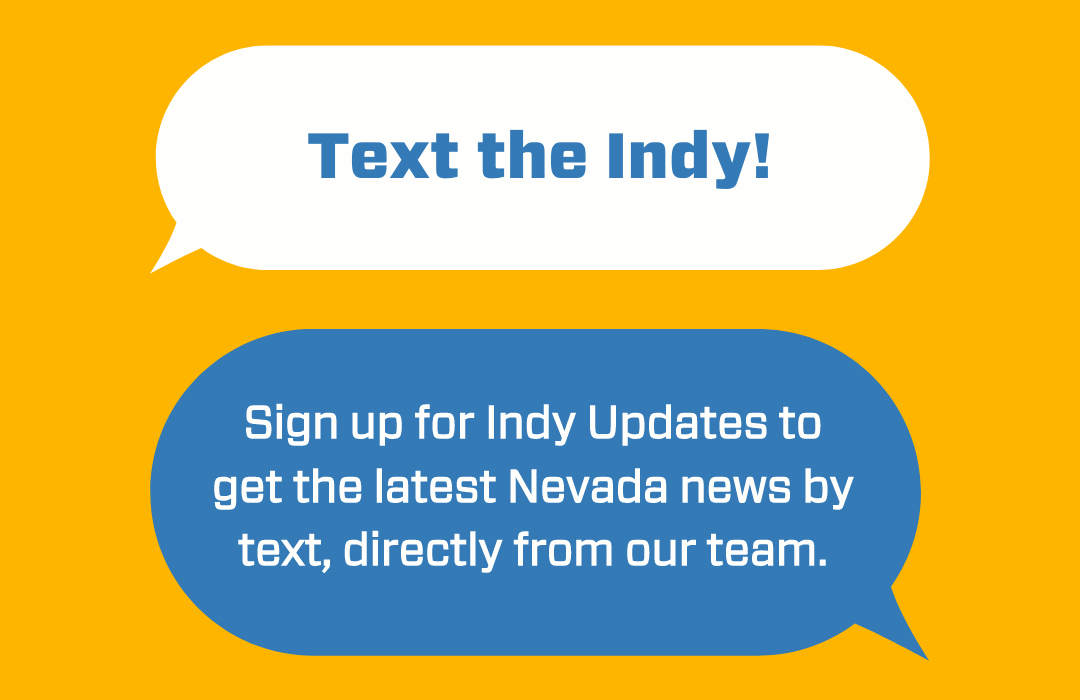 Featured Videos
Comment Policy (updated 4/20/2021): Please keep your comments civil. We reserve the right to delete comments or ban users who engage in personal attacks, use an excess of profanity, make verifiably false statements or are otherwise nasty. Comments that contain links must be approved by admin.