Will payment for past wrongs end future wrongs?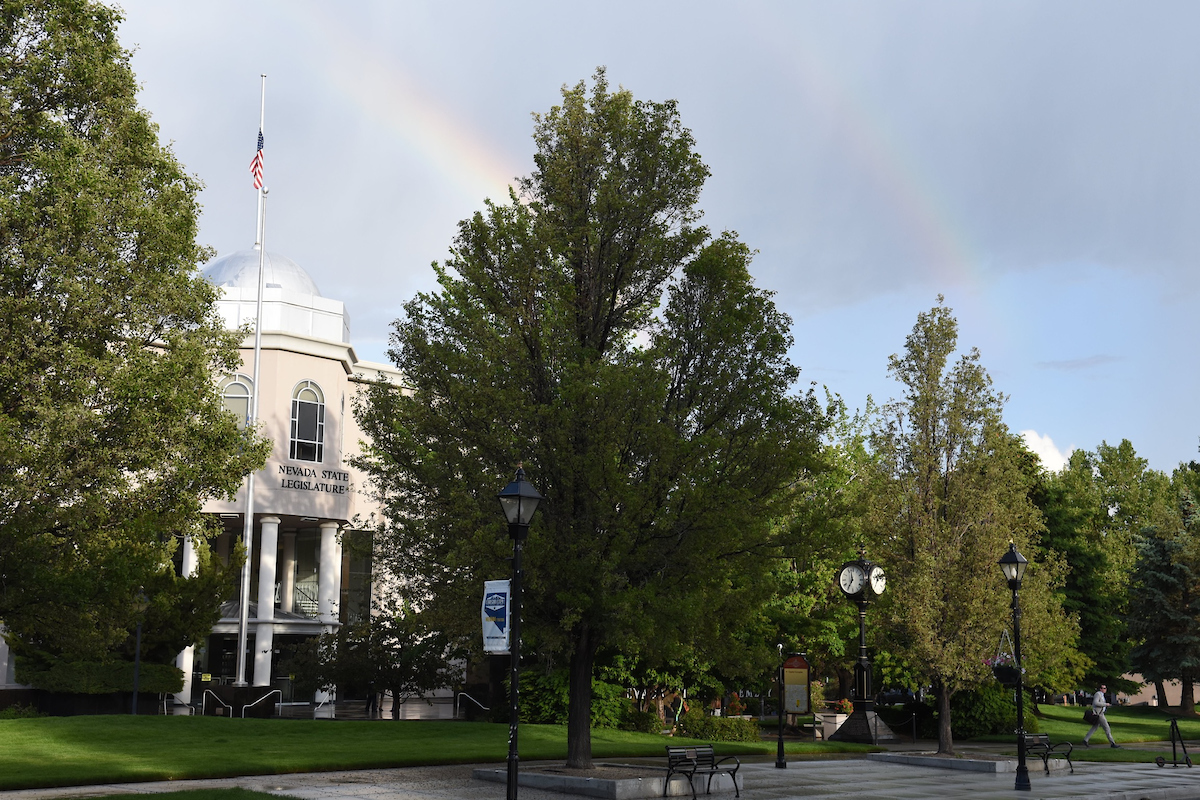 There have been quite a few solemn celebrations over the passage of AB267 in the 2019 Nevada legislative session. The law which provides compensation for individuals wrongfully convicted and incarcerated sailed to the governor's desk on the bipartisan wings of very emotional testimony, including that from DeMarlo Berry. Mr. Berry's true story stemmed from a case in which he served more than 20 years in a Nevada prison for a murder he absolutely did not commit. The measure, sponsored by Assembly Representatives Yeager, Fumo, McCurdy and Flores and in the Senate by Chris Brooks, caught the twittery feels of many.
Governor Sisolak: 
Signing #AB267 alongside DeMarlo Berry on Friday was one of the most meaningful actions I've taken as #nvgov. While we can't give someone back lost time, we must do all we can to make it right. This law is a good start toward righting wrongs of the past.
Assemblyman Yeager:
It makes me so proud that Nevada has the strongest compensation law in the country. Nice to be at the top of a good list! #NVLeg #AB267 
The Culinary Union:
Proud to stand with DeMarlo Berry in the fight for criminal justice reform. Thank you @GovSisolak for signing #AB267 today. The criminal justice system has a real impact on the lives of working families and wrongful convictions disproportionately impact communities of color. 
In fact, this wrongful compensation bill has rightfully been touted nationally as a huge victory for the unfortunate victims of "wrongs of the past" and a measure (only tangentially) supporting Nevada's commitment to criminal justice reform. As the injustice DeMarlo Berry was forced to endure begins its journey towards recompense in the form of slightly more than $2 million dollars in formulaic compensation from taxpayer money, the question unasked despite all the hearings and accolades comes to the fore: 
Will this legislation stop or even slow down wrongful convictions?
The answer, of course, is as complicated as any individual case. But by focusing solely on the high-price-tagged "I'm sorry" decades after the devastating impact was suffered, this important action is really only a half measure — especially when it comes unadorned with sustained talk about how we got (and get) to that wrongfulness. Thus, this new law is only a "tangential" criminal justice reform. A justifiably expensive remedy that requires a commensurately pricey deep-dive into the flaws of our system. And maybe the taxpayers will revolt for what potentially can be millions and millions more for the wrongful conviction of the innocent. But maybe that day will never come because we aren't looking at more safeguards on the front-end or creating disincentives for the bad behavior of those who investigate and prosecute cases. We aren't saying much about how the existence of wrongful convictions almost necessarily means that some people at the levers of power aren't paying much heed to carefully protecting the presumption, let alone the reality, of innocence.
SHOULDN'T WE ALSO PUNISH THE PEOPLE WHO CAUSE WRONGFUL CONVICTIONS?
Most wrongful convictions start their journey with a failure to fully and timely investigate claims of innocence or with intentionally or recklessly withholding evidence of innocence. Of course, the over-the-cliff drop of injustice occurs when a wily investigator or prosecutor compounds the likelihood of the ultimate uh-oh by proceeding in a single-minded effort to convince a judge or jury to convict by also utilizing all sorts of legal (and marginally ethical) tricks to accomplish the task. These type of things include: pushing hard to insert hearsay, prior criminal acts and bad character of the defendant; bolstering favorable witnesses; excluding unfavorable witnesses; shifting burdens; making misleading arguments, and all the other strategies that regularly occur in an adversarial criminal justice system. Of course, sometimes it's just a simple matter of a very good prosecutor against an overmatched defense lawyer - and of course that equation usually bodes poorly for justice.
Yet, rare is the desire to beat up on the police or prosecutors and the people who work with them. Say what you will of bad vibes towards law enforcement and prosecutors, most of the populace holds them in a place of general admiration and voraciously defends the law and order approach to society. As a result, there is rarely a direct impact on the wrongdoer even after post-conviction, actual innocence is discovered.
Let's look at an oft-discussed case in Nevada of a wrongful conviction – Fred Steese. There are complex reasons why Fred Steese spent more than two decades in prison for a murder he did not commit. But foremost of the reasons is that prosecutors from the Clark County district attorney's office withheld evidence that Mr. Steese was not in Nevada at the time of the murder from seeing the light of day prior to his trial. 
It appears Mr. Steese should also get compensation from AB267, though the District Attorney's office has made his path more convoluted than Mr. Berry's for the simple fact that they — despite evidence, despite a finding from a District Court judge of actual innocence, despite a full pardon from the State of Nevada, despite the seeming regret of one of the two DA's involved in the horrorshow destroying Fred Steese's life — continue to refuse to acknowledge their office's egregious misconduct. But it's really simple. Had the DA turned over evidence that Fred Steese wasn't in Nevada – he would have never been convicted. 
And what happened to those DAs? Have they been forced to pay out of their own pockets for their conduct? Have they been disbarred? Is there even a formal blemish on their record? Well, no. Both (now former) DAs retired with benefits from their DA positions and are currently unencumbered as they both sit as District Court judges accruing new benefits and a taxpayer-funded salary until they decide to voluntarily step down or lose an election. District Court judges, mind you, who exercise their discretion in new criminal cases using their own moral compass of what is right and wrong to guide their decisions. Stunning. 
So along with all the hallelujahs over AB267, where's the talk of preventing the DAs (or punishing the DAs) for being bad actors, apart from being called out by judges? Is compensation out of taxpayer funds for the misconduct of the DA long after-the-fact really the end of the conversation? When we talk about criminal justice reform, are we just rearranging chairs on the deck of the Titanic if we don't also tackle the potential for abuse of the DAs and the lack of consequence when that abuse is exposed?
Same story with the police and the coroner. Let's look at another high-profile case of innocence: Kristen Blaise Lobato. There, it became pretty clear from the evidence that the police solely focused on third-hand rumors that Ms. Lobato was involved in some wrongdoing – somewhere – and decided to link that to the dead body of a rapist found in Las Vegas. The timing didn't work to show guilt. The science didn't work to show guilt. The logic didn't work to show guilt. And yet, 16 years in prison before a series of court decisions forced the hand of the district attorney to finally give up (but not without a fight) until the very end. Also, no apology or acknowledgement that the police and coroner messed up, or that the prosecutors zealously abdicated their duty to seek justice. Ms. Lobato should be covered by AB267 as well. 
We talk about justice in the form of paying people for the flagrant flaws of a system that is far too unencumbered with restraint for us to guarantee that cases like the above won't happen again. This, of course, is just a portion of the discussion about the actually innocent and wrongfully convicted. 
But what about the over-charged and the marginally culpable? What about the over-punished? And the less-drastic-but-still-indefensible misconduct of prosecutors who are still stacking counts to force negotiations, unjustifiably removing people of color from juries, making improper arguments in court that sway emotions over evidence, offering evidence in violation of well-established laws, and pursuing convictions they should know will result in acquittals? 
AB267 doesn't cover any of these situations, nor do most of the criminal justice "reforms" the 2019 Legislature seems to be a little too self-congratulatory about passing. So what about the back-end of wrongful convictions? Does AB267 at least encourage the discovery of more cases where compensation should kick? 
Yeah, about that….
WE NEED MORE AND MORE EFFECTIVE CONVICTION REVIEW UNITS 
There is no systemic state process or agency charged with sussing out wrongful convictions, although in what might be argued to be a companion piece to AB267, the Nevada Legislature made it a little easier for a claim of factual innocence to be evaluated by a court with AB356, which creates a new procedure with fewer procedural barriers. Under this new law, a person with new evidence doesn't need to rely on a benevolent district attorney to get a day in court, but can petition the court directly at any time. A favorable finding by the court regarding innocence then starts an adversarial process which the DA can oppose (and appeal if they lose). 
Even with the new law, though, it's still a tough road to prove "innocence." More likely, a court will acknowledge that errors or misconduct made in trial (or even plea-bargained) proceedings were not harmless, which only requires the case to be retried – not the exoneration of the individual. Then, it becomes a matter of the district attorney discretion to re-try the case (or offer a too-good-to-turn-down plea negotiation). Statewide, the DA offices don't have a great track record of giving up – even when it seems inevitable that they may lose the trial and be the impetus for the trigger to type of compensation offered by AB267. 
Of course, therein lies the rub! It's not the DA's money. It never is. The DA offices around the state are never punished in any form for losing cases, even cases they knew they shouldn't pursue. Rarely do they get fired or sanctioned for misusing their considerable power. At worst, they win the unrighteous case, and then a guy stays in prison for 20 years with the taxpayers being stuck with the bill to pay the apology. 
So is any agency trying to help with discovering whether there are wrongful convictions still stinging? Whether there are people in prison who just don't belong in prison?
The short answer is : ummmmmm?
The effort in the Nevada Legislature to create statewide offices of a Public Integrity Unit Commission failed this last session. However, in October 2016, the Clark County DA's office, for whatever motivation, proactive or responsive, announced the formation of its own Conviction Review Unit (CRU) as the first (and still only) of its kind in Nevada. The proclaimed concept? To "review factual claims of innocence, often times when new evidence is brought to the attention of prosecutors." Clark County DA Steve Wolfson even hired a seasoned, well-regarded defense attorney to head up the unit, Dan Silverstein. The office developed a referral form, established criteria and ostensibly set out to right prior wrongs – as the story goes. Indeed, the office takes credit for the exoneration of DeMarlo Berry, albeit with a righteous asterisk. 
I asked Mr. Silverstein what the criteria would be for an exoneration like the one offered in DeMarlo Berry's case. He listed it as follows: 
(1) the conviction occurred in Clark County, Nevada. (2) The convicted offender is a living person. (3) The claim is based on actual innocence, not diminished or lesser responsibility, ineffective assistance of counsel, legal error, or some other basis. (4) The claim is supported by new evidence capable of being investigated and potentially substantiated. The Conviction Review Unit is not a "thirteenth juror."
This unit takes referrals from anyone, including defense attorneys, and apparently scans appellate documents for claims of actual innocence. One hopeful foray into the CRU was to re-evaluate the convictions of people based on bunk field-tests of drugs, but that went nowhere. To date, there have been 148 petitions for review by this unit, with only one resulting in any exoneration-level action from this unit whatsoever, that being DeMarlo Berry. 
And that's where the asterisk comes in. It wasn't an independent investigation, per se, by the CRU that swayed the day, but years of litigation and evidence gathered by the Rocky Mountain Innocence Center, including the corroborated confession of the actual killer. This proved to be the decisive factor getting the blessing of the CRU in June 2017. The announcement, however, perhaps overshadowing the fact that even with this evidence, the same District Attorney's office was fighting Mr. Berry's position (including actual innocence) as late as an oral argument in a Nevada Supreme Court case on November 13, 2015, and then was further fighting to preserve the conviction, to some degree, through the fall of 2016. 
So with almost three years of operation, and only one endorsed exoneration, there are only two possible conclusions: (1) Wrongful convictions, despite the anecdotal evidence to the contrary, are no ones fault and are really rare things not deserving of more support for identifying; or (2) We may have some institutional problems that no amount of payback after will ever fix or stop.
Either way, the happy day at the Legislature is not the end, but the beginning of a motive (now financial) to not let wrongful convictions happen at all and figure out with more ardor (perhaps by a neutral body) if they are in our midst. Congratulations on AB267, ya'll; let's start talking about ways to make writing those payment checks as few and far between as court cases rife with error, misconduct and miscarriages of justice. 
Dayvid Figler is a private criminal defense attorney based in Las Vegas. He previously served as an associate attorney representing indigent defendants charged with murder for the Clark County Special Public Defender's office. During his legal tenure, he served a brief appointment as a Las Vegas Municipal Court judge. Figler has been cited as a noted legal expert in many places including the New York Times, National Public Radio, Newsweek, USA Today, Court TV and the Los Angeles Times. His award-winning radio essays have appeared on KNPR as well as on NPR's All Things Considered program.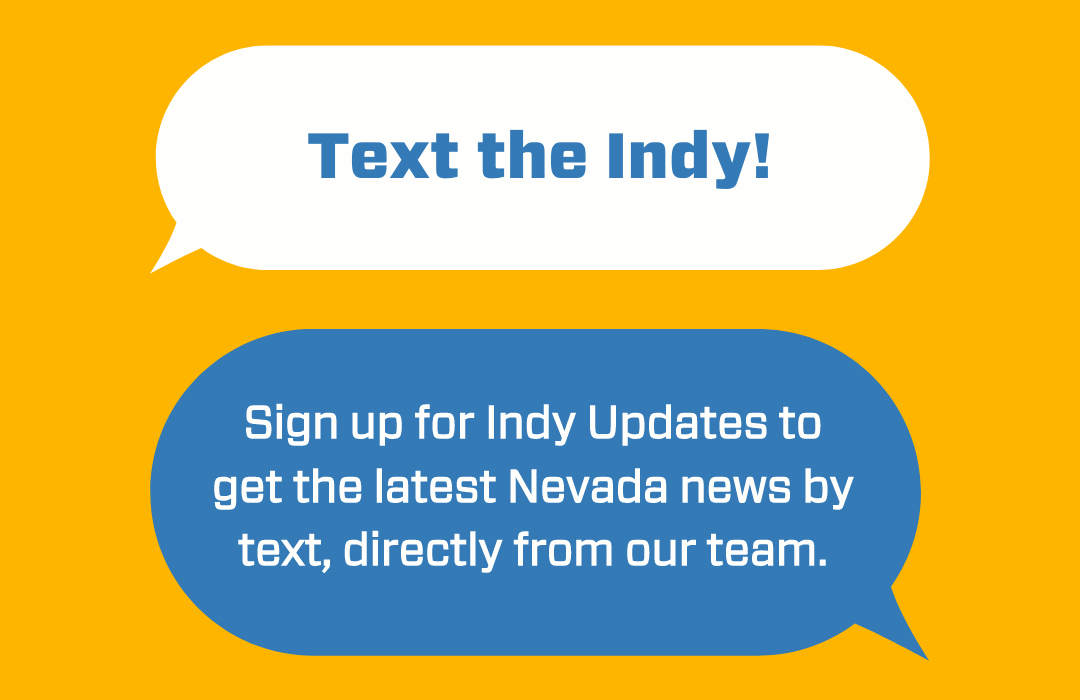 Featured Videos