Winchester Cultural Center is Clark County's oasis of international performance, folk arts
Community centers around the valley offer family-oriented activities, Clark County's only cultural center focuses on folk arts with leadership of Irma Varela.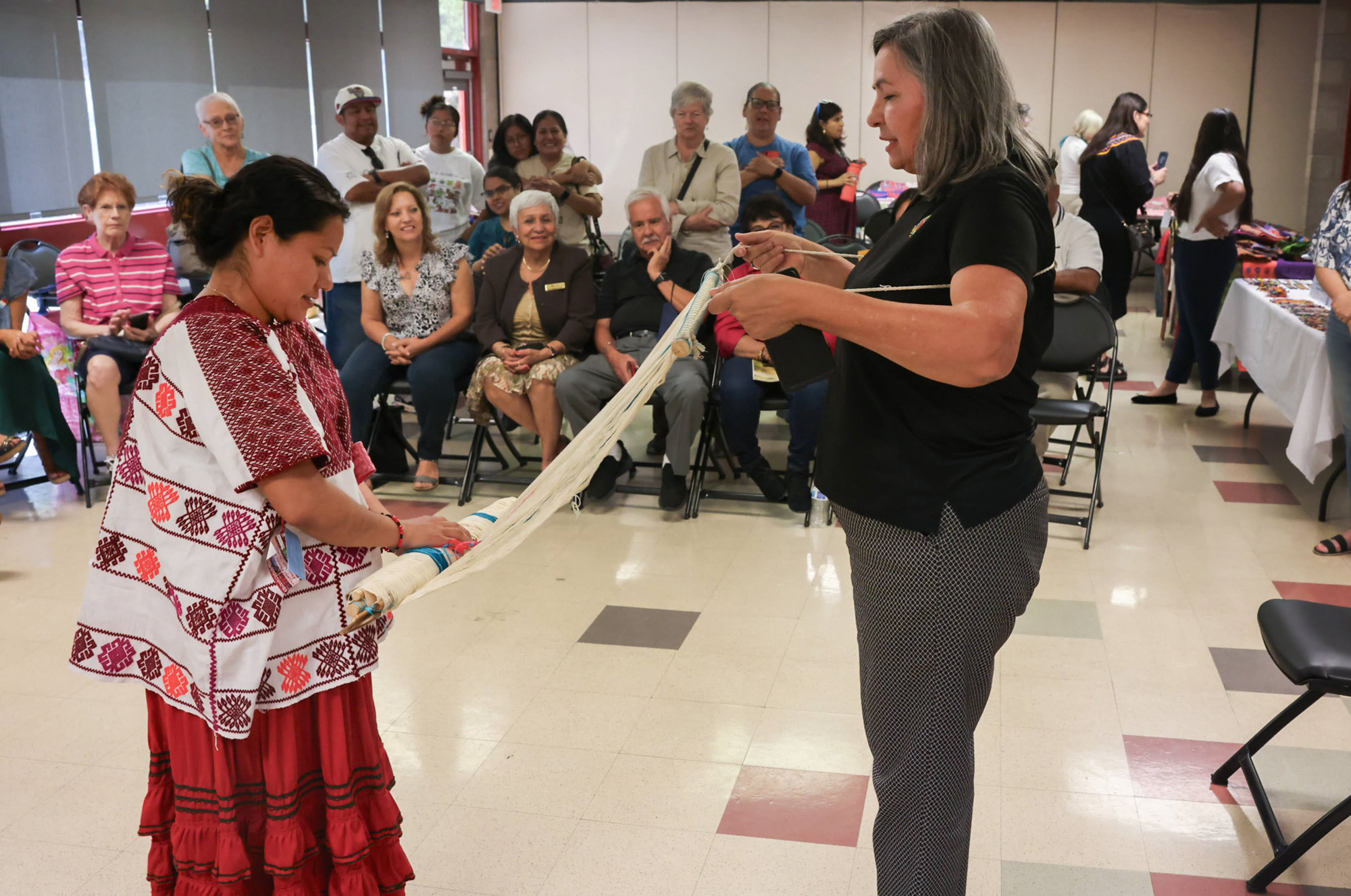 Colorful, handwoven traditional garments and beaded jewelry with intricate designs laid on tables along the walls of a classroom inside the Winchester Dondero Cultural Center (WDCC) on a recent August afternoon.
The artistic pieces were made by seven indigenous women from Mexico who took part in the first Mexican Indigenous Artisan Mission or Misión Artesanal Indígena Mexicana. Their stop in the Las Vegas area was one of seven across the U.S. to share their culture, language, techniques and traditions, including telar de cintura or backstrap loom, as they work to keep these pieces of their heritage alive in the modern day.
It's the kind of exhibition Irma Varela has tried to bring to Clark County in her two decades working for the county and six years as the cultural program supervisor at WDCC — continuing the work of former program supervisor Patrick Gaffey, who retired.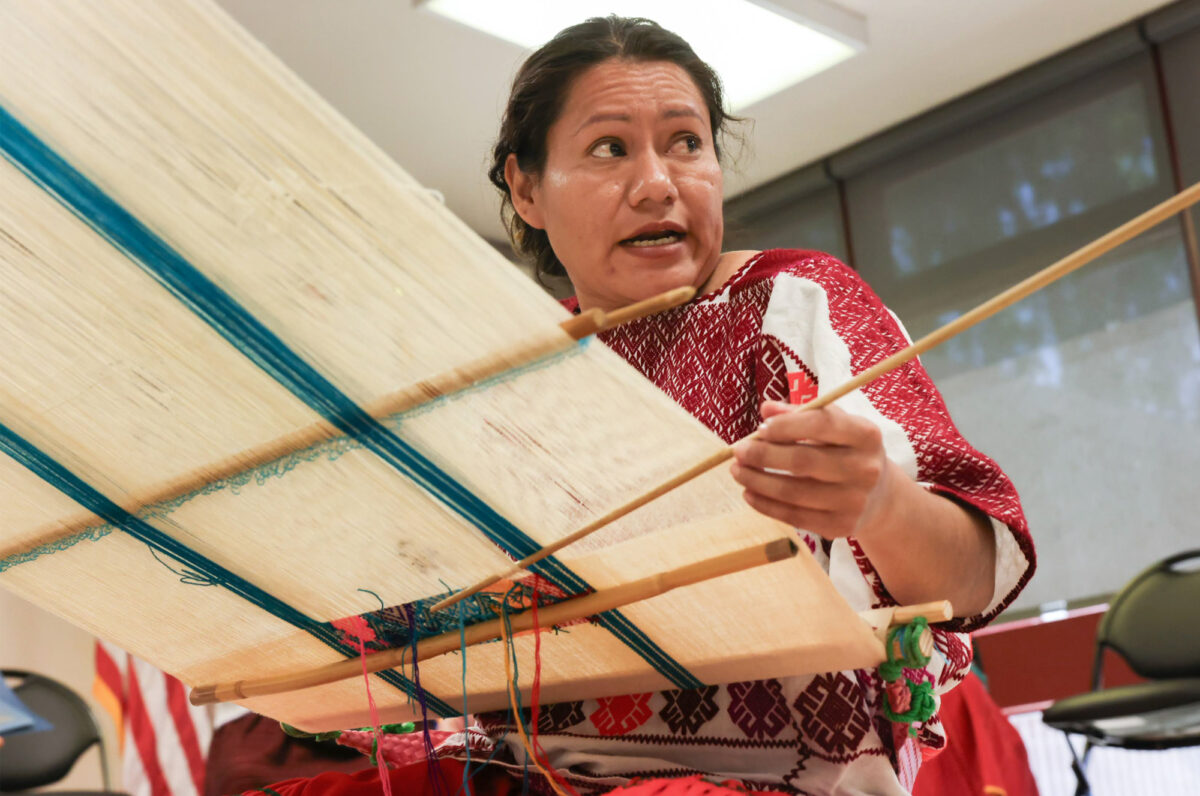 "There are many recreation centers, there are many places and schools for different things, but the arts, I think it still has room to grow, especially in a way that is not expensive — that can give access to more people. I don't understand how we don't have more," Varela said. "There's plenty of beauty and there's plenty of happy and let's put our energy there."
While community centers around the valley offer dance, sports and fitness, and family-oriented activities, the cultural center's weekly calendar prioritizes folklórico, ballet, hip-hop and contemporary dance, theater, poetry, music and visual arts, which can include teachers and presenters from foreign countries, such as the Mexican Indigenous Artisan Mission.
WDCC has a dedicated gallery space for artists and ongoing exhibitions highlighting local artists. The hallways are also often adorned with children's art projects.
The facility is surrounded by a park, where the annual Life in Death Festival is held during Día de Muertos. And its 199-seat theater offers a space for an assortment of music, dance and theatrical performances, such as a performance by a Senegalese guitarist bringing West African folk music to the valley with tickets going for $15 — a far cry from the hundreds of dollars someone might spend on tickets for a show on the Strip.
Jacinto Mayorga often visits WDCC and participates in its cultural events. He is part of the Federación Hidalguense en Las Vegas, a nonprofit group uniting people from the Mexican state of Hidalgo who have migrated to Southern Nevada. The group is hosting its own community event at WDCC in September in celebration of Mexican Independence Day.
"It's nice to see that our culture reaches here. It's nice to see and that's what it's about — the programs make you come out and participate and gather and preserve the culture," Mayorga said in Spanish. "For me, it allows us to bring our people together and learn."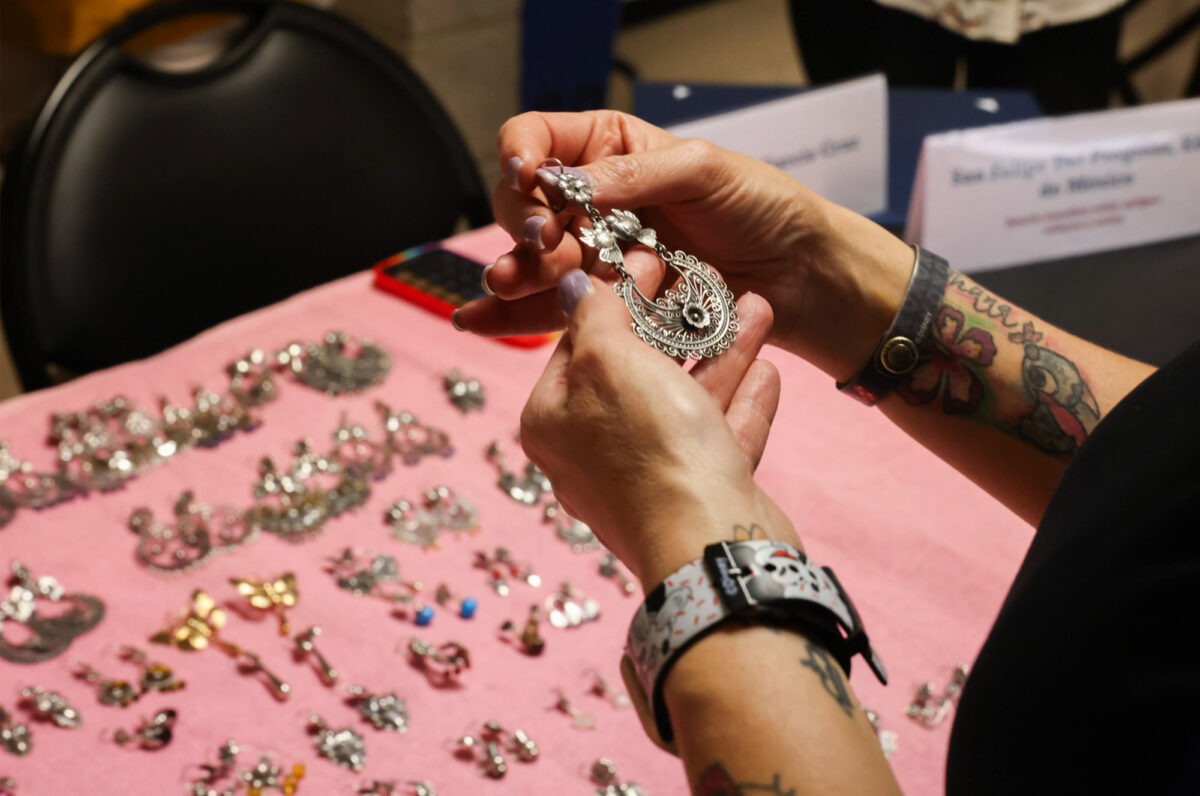 Varela, a native of Zacatecas, Mexico, told The Nevada Independent that she felt nostalgic for Mexico after moving to the United States in 1989, pushing her to join Mexico Vivo Dance Company, a folkloric group, in 1995. The group would perform at WDCC's theater and eventually hold its classes there.
"When I first got to come to Winchester I thought that was so cool. Because we used to have to rehearse in the street outside the Arturo Cambeiro Senior Center, in the parking lot. It was so hot," she recalled. "Eventually this was our home for a little while. And we would take the classes here and then do presentations in the theater."
The Winchester Community Center was dedicated Aug. 4, 1982, but by 1991 it became the only cultural center for Clark County and its gym was turned into a theater. According to the center's website, the name Dondero was added after a building expansion in 2018 to honor late Thalia Dondero, who was the first woman to serve on the Clark County Commission and played an important role when acquiring the land for WDCC.
Varela joined the WDCC staff in 2003 after working for the now-defunct folk arts program at the Clark County Parks and Recreation department. Under Gaffey, Varela was able to bring the Life in Death Festival to the greater community, which she had already been putting together at the Prince of Peace Catholic Church where she attended.
"At that time, we were growing so much as a community and we didn't get to know each other … And I said 'We need to work together and we need to know each other; what if we do a Day of the Dead event and we all build ofrendas?' And that's how we started," Varela said.
A couple of years later, her small church celebration would become the renowned Life in Death Festival, a two-day event in November that brings in thousands of people from across the valley and features local artists, performances, ofrendas or altars, craft sales and food vendors.
Cecilia Verdin, who attended the event hosted at WDCC, said that having culture-centered events in the community gives her hope that traditions can be appreciated and allows people to get closer to the customs that perhaps they can't travel to see in person.
"I've been very lucky that I've been able to travel to Guanajuato where I'm from, and the culture has been instilled in us as a kid," she said. "But not everyone has that opportunity, but this space allows for that connection."
While not an artisan herself, Varela admires folk arts and diverse cultures and works to bring them to others through her work. In 2018 Varela was recognized by the Mexican Ministry of Foreign Affairs as a "Distinguished Mexican," an award for those residing abroad, for her work cultivating folk arts and diverse programming in the valley.
But she said she does not expect her eventual successor to follow each of her steps.
"I think they'll see what the community needs, and I hope that's what will happen," she said. "I don't think I'm all that. I just do my job the best that I can and hope I can reach some people."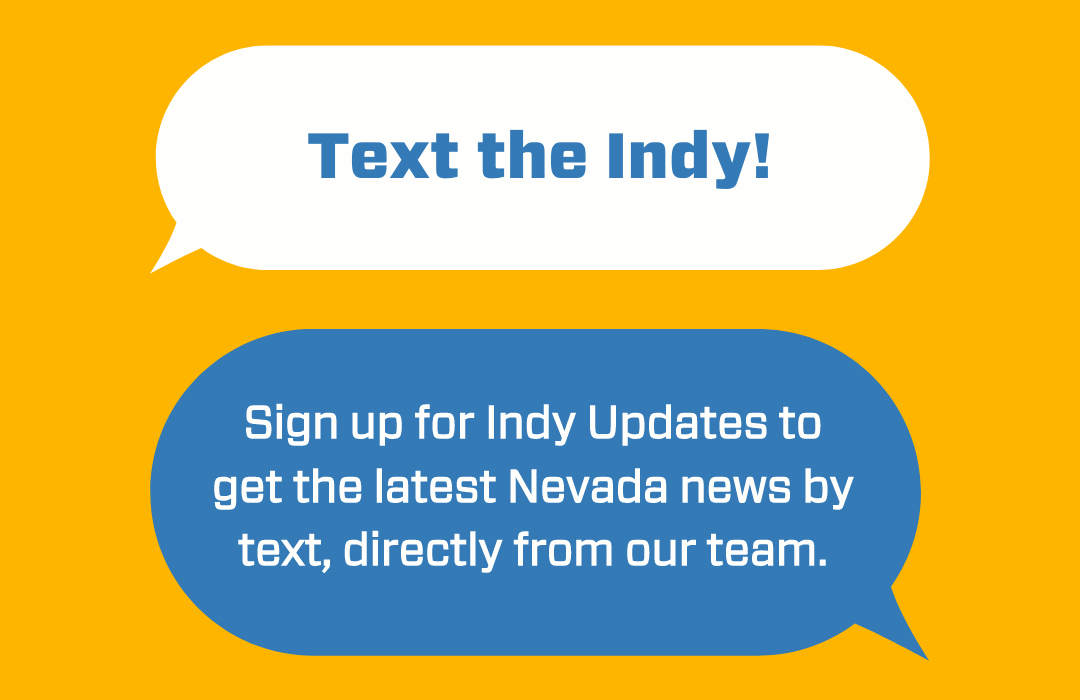 Featured Videos