Wire Act opinion puts future of online gaming in limbo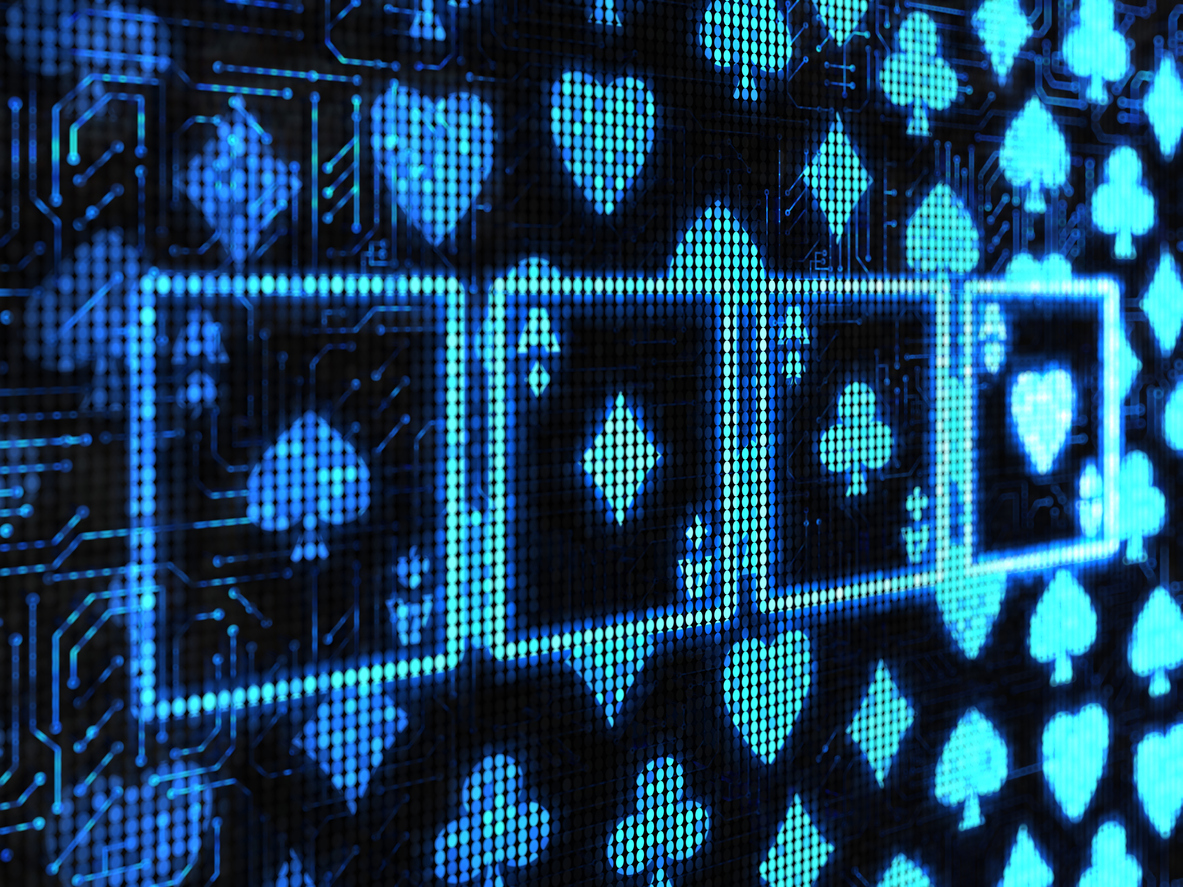 To mark the 50th Anniversary of the World Series of Poker (WSOP), Caesars Interactive Entertainment announced a schedule for nine online "gold bracelet" events to coincide with this summer's tournament at the Rio in Las Vegas.
WSOP.com has hosted online events for the last five years, offering prize money and lucrative buy-ins – up to $10,000 a seat – to live poker events taking place during the eight-week-long tournament that garners watchers from around the world.
One question looms.
Will Caesars legally be able to offer WSOP.com come June?
The website – one of only two legal Internet gaming portals in Nevada – could be shut down or substantially diminished following the recent opinion on the federal Wire Act offered by a branch of the U.S. Department of Justice (DOJ).
On Jan. 15, the DOJ's Office of Legal Counsel released a 23-page memorandum concerning the 58-year-old law and reversed a 2011 opinion, which had said the act only pertained to sports gambling.
If implemented, the new opinion could apply the Wire Act to any form of gambling information where routing of the data – through various methods including the Internet – crosses state lines. Mobile sports wagering on wireless smartphones, for example, can bounce off towers in multiple states between a Nevada customer's device and a sportsbook's server.
Lawyers for Greenberg Traurig's Global Gaming Practice wrote on Jan. 23 that the new opinion allows the Justice Department "to criminally prosecute a gambling business for knowingly using a wire communication facility" to transmit information.
Legal experts and gaming analysts have said the opinion would wipe out seven years of gaming technological advancements — not just Internet gaming, which is offered in just three states. Wide area progressive slot machine networks such as Megabucks, mobile sports wagering, and the sale of online lottery tickets could all come to sudden halt.
For now, the Justice Department is operating under a moratorium that delays any implementation of the opinion until April 15.
But the ruling has left the gaming industry at a standstill. Publicly, Nevada gaming leaders have taken a wait-and-see approach until the Justice Department makes a final determination. Some quietly hope new U.S. Attorney General William Barr – a state's rights advocate – will simply opt not to enforce the opinion, just as the department doesn't opt to prosecute for simple possession of marijuana.
Chris Grove, an analyst with Eilers & Krejcik Gaming, said he doesn't believe the Department of Justice will ultimately enforce the opinion. He cited several reasons, including "a deep schism" among industry experts as to what the opinion could ultimately accomplish. There is also a belief in the legal community that the opinion won't survive a judicial challenge.
"It's an opinion, it's not the law," said one Nevada gaming insider. "The gaming industry is laying low. We don't want to ask a question that we don't want to know the answer to."
The Washington, D.C.-based American Gaming Association issued a statement encouraging the Justice Department to "investigate and shut down illegal, unregulated gambling operators." A spokesman for slot machine developer International Game Technology, which operates Megabucks, said the company "couldn't provide insight on the Wire Act at this time."
Caesars, which owns the World Series of Poker and WSOP.com, also declined to comment.
William Hill US CEO Joe Asher, whose Nevada-based company has opened legal sports betting operations in several states that include mobile wagering options, said the business is still engaged in expansion efforts.
"(The opinion) hasn't really changed what everyone has been doing yet," Asher said. "It's business as usual at this time."
Nevada gaming regulators are taking a similar approach.
"We're still reviewing the memorandum and looking at potential options," Gaming Control Board Chairwoman Sandra Douglass Morgan said last week. She added that the agency is working with the state attorney general's office, which serves as its legal counsel. The attorney general's office declined comment.
Morgan said the board had not been approached by any Nevada gaming company to take any action against the Wire Act changes.
Former Control Board Chairman Dennis Neilander, now an attorney with Kaempfer Crowell, said, "I'm telling people that until the Justice Department provides further guidance, there is not much we can do."
But don't look for Congress to get involved in the Wire Act, said Rep. Dina Titus, D-Las Vegas.
"Most of my colleagues don't understand this issue," Titus said.
Written for an audience of one?
Some industry leaders and analysts have pointed fingers at Las Vegas Sands Corp. Chairman and CEO Sheldon Adelson, who for years sought to reverse the 2011 opinion by spending millions of dollars on grass roots efforts and through legislative processes, which failed.
Multiple gaming sources used a similar descriptive phrase when talking on background: that the DOJ opinion was "written for an audience of one," meaning Adelson, who funded the Coalition to Stop Internet Gambling, which supports restoring the Wire Act back to the pre-2011 interpretation.
A law firm headed by Washington, D.C. attorney Charles Cooper, who has worked for the coalition, wrote a detailed memo in 2017, outlining potential changes to the Wire Act. The memo was given to the Office of Legal Counsel that year. Cooper told the Washington Post in February the opinion – which was dated Nov. 2, 2018 – "accords entirely with the analysis my firm undertook and I shared with the DOJ."
U.S. Rep. Jamie Raskin, D-Maryland went so far as to grill acting U.S. Attorney General Matthew Whitaker earlier in February on the topic of who paid his salary from 2014 through 2017 as well as on the possible involvement of Adelson in the DOJ decision.
Raskin called Whitaker's employer, the Foundation for Accountability and Civic Trust (FACT), a "pass through company" and pointedly asked who funded his salary, then launched into what he called a "theory" connecting Adelson with President Trump and Attorney General Jeff Sessions, for whom Whitaker was chief of staff when the DOJ ordered a reevaluation of the Wire Act.
Whitaker denied that the process was corrupt and rejected the "premise" of Raskin's questions.
None in the gaming industry have publicly blamed Adelson or Las Vegas Sands, but some have challenged the timing of the ruling. Lawmakers in several states, including Michigan and West Virginia, have discussed Internet gaming legalization in their current legislative sessions. Pennsylvania legalized Internet gaming last year, but it hasn't yet been implemented.
Sports betting is legal in seven states outside Nevada, and legislation is pending in more than a dozen states. Much of the focus of new laws has been on regulated mobile sports wagering and placement of wagers over the Internet.
MGM Resorts International Chairman and CEO Jim Murren was the first high-profile gaming leader to challenge the opinion.
"The latest missive from the DOJ is perplexing is an understatement," Murren said on his company's Feb. 13 quarterly conference call. "It's just, we think, an absurdly, poorly written and unenforceable opinion. And I don't think anyone in the industry, the gaming industry, the sports betting industry, feels any differently."
Scientific Games CEO Barry Cottle had a similar view on the gaming manufacturer's quarterly earnings conference call a week later.
"We believe the Department of Justice's new opinion is wrong on the law and that Justice actually got it right in its 2011 opinion," Cottle said. "Unfortunately the new opinion leaves obviously important questions unanswered and shows a little understanding of how the gaming industry operates today. For now, we're continuing to monitor the situation closely and have no current plans to alter our strategy as it relates to (Internet) gaming, (Internet) lottery or domestic sports betting."
Three states have initiated challenges to the DOJ ruling. New Hampshire, on behalf of its state lottery, filed a federal lawsuit that would halt enforcement. The state asked a U.S. District Court judge to vacate the opinion, confirm that the Wire Act does not apply to state lotteries, and permanently keep the Justice Department from acting on the opinion.
New Jersey Attorney General Gurbir Grewal and Pennsylvania Attorney General Josh Shapiro asked the Justice Department to withdraw the decision. New Jersey's Internet gaming business generates $352.7 million in annual revenue and $60 million in direct gaming taxes.
Grewal also filed a Freedom of Information Act request (FOIA) seeking records pertaining to the Justice Department's opinion and communications between the agency that involved Las Vegas Sands and the casino company's lobbyists.
"Nothing changed in the years since the Justice Department allowed online gaming to move forward, and there was no good reason for the Justice Department to rethink its prior decision," he said. "Instead, media reports make clear that pressure to reconsider the opinion came from (Las Vegas Sands) and their lobbyists. That is not a good enough reason to reverse course and undermine the online gaming industry. We want to know who Justice Department officials spoke with, and why they decided to change their minds."
Darryl Nirenberg, an attorney in Washington, D.C. with Steptoe & Johnson, which represents both Las Vegas Sands and the coalition, disputed the challenges.
"This opinion is well reasoned, fastidiously researched, grounded in the canon of statutory construction and appears to be crafted to stand the tests of the judiciary," Nirenberg said. "We expect it to be enforced, and those who are betting on it being summarily overturned by the courts could find themselves disappointed."
Las Vegas Sands spokesman Ron Reese did not respond to requests for comment.
Reno lobbyist Robert Uithoven, who has long represented Las Vegas Sands in Carson City, said he registered as a lobbyist for the coalition during the current legislative session, but there is "no particular bill" that he is following.
Let the lotteries fight this battle
Many Nevada gaming leaders are hopeful that New Hampshire's lawsuit will set back the opinion's implementation. The 2011 opinion on the Wire Act was written following inquiries by Illinois and New York, which were seeking approval to sell lottery tickets online. Many legal experts believe the lotteries have the strongest case.
In a statement, the North American Association of State and Provincial Lotteries, said the 2011 opinion allowed the industry to implement "critical enhancements and improvements" within the industry.
Murren said the new opinion could wipe out Powerball, the nation's largest lottery, which operates in 44 states. Coalition to Stop Internet Gambling leaders, however, disputed claims that lotteries would suffer.
In Nevada, WSOP.com – which pools players from both Nevada and New Jersey online – does the bulk of its annual business during the World Series of Poker because of the number of players drawn to the tournament. Last year's live tournament attracted a record 123,865 entrants.
World Series of Poker spokesman Seth Palansky said the tournament is "still determining the eligibility for New Jersey players to compete online" because of the uncertainty since the Wire Act opinion was released.
Howard Stutz is a freelance gaming reporter for The Nevada Independent and the Executive Editor of CDC Gaming Reports. He has worked as a Nevada journalist for 30 years. He can be reached at [email protected] On Twitter: @howardstutz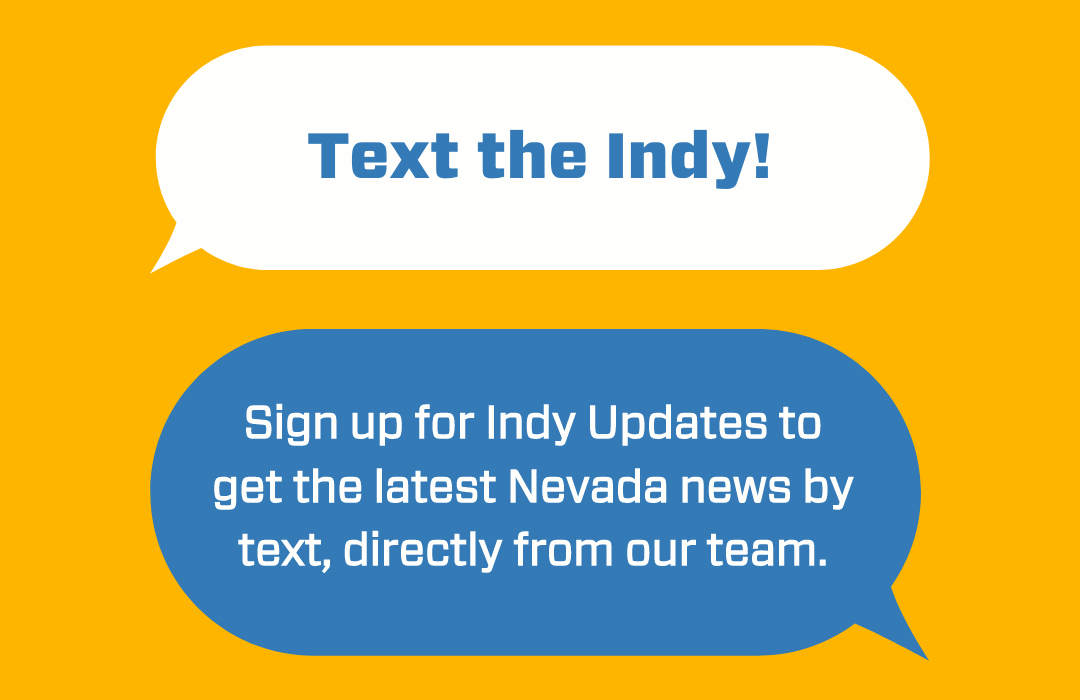 Featured Videos
Comment Policy (updated 4/20/2021): Please keep your comments civil. We reserve the right to delete comments or ban users who engage in personal attacks, use an excess of profanity, make verifiably false statements or are otherwise nasty. Comments that contain links must be approved by admin.