With no easy answer to reopening schools, educators face multiple dilemmas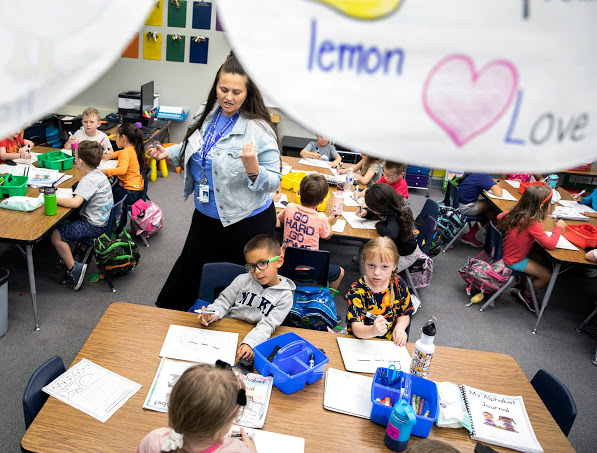 Jordyn Best has been contemplating ways to teach her incoming kindergarteners how to practice social distancing. Could they hold pool noodles, she wondered, to eyeball the six-foot distance?
It comes down to spatial awareness, a concept largely foreign to 5-year-olds who don't necessarily know the alphabet, much less how to gauge distance. The dilemma is one of many big and small facing educators as they near a possible return to in-person school.
How to handle the rapidly approaching school year has become a thorny debate both locally and at the national level. The school boards governing the Washoe and Clark county districts approved tentative reopening plans last week after long meetings filled with more questions than answers. President Donald Trump and Education Secretary Betsy Devos, meanwhile, have ramped up pressure for schools to fully reopen despite coronavirus case surges in certain parts of the country.
As the conversations continue — in virtual board meetings, on social media and in state capitals and Washington, D.C. — the uncertainty has left educators with mounting questions.
Best, a teacher at Steve Schorr Elementary School in Las Vegas, said she isn't looking for the perfect reopening plan. She knows there isn't one. But the 27-year-old educator was hoping by now to have more answers, especially about how to navigate the new rules with the district's youngest children.
"Kindergarten has so much more than just their letters and numbers," she said. "It's a lot more social emotion. It's understanding what's happening at school. It's not being afraid at school."
Whether students end up attending school in person full time, part time or not at all remains to be seen. After a contentious meeting Thursday, the Clark County School Board approved provisional reopening plans for each scenario, with a heavy emphasis on the hybrid model that calls for students in school two days a week and working from home the other three days. That model aligns with the social-distancing guidelines of Gov. Steve Sisolak's Phase 2 reopening directive for the state. Critics have panned the option as impractical given the many logistical headaches such as child care, food distribution and transportation.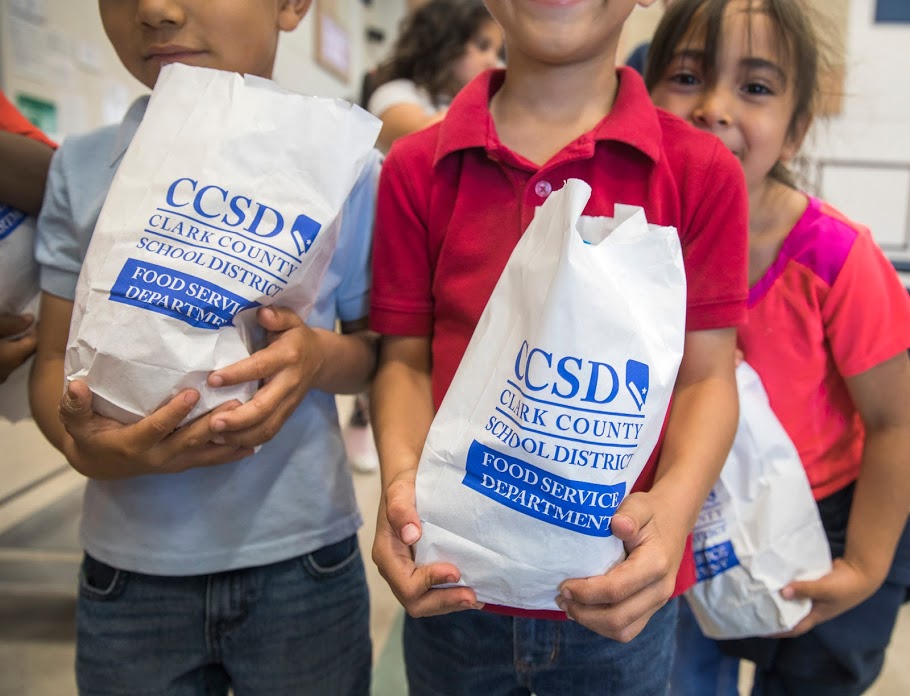 But Clark County Superintendent Jesus Jara has said the district can't meet the social-distancing requirements by inviting students back to class full time. In a district where class sizes routinely stretch into the 30s or higher, there's simply not enough space to do so.
The Washoe County School Board approved three similar reopening plans with one exception: Under the Reno-area district's hybrid model, elementary students would attend school in person five days a week. Middle and high school students, like those in Clark County, would split their time between in-person and virtual instruction. Washoe school officials noted they have the space to accommodate the elementary students in a socially distant manner.
The Clark County School District sent a survey Friday to families asking their preferences for the upcoming academic year. Jara said the district is working on another survey for staff members.
Robert Hinchliffe, principal of Tyrone Thompson Elementary School — a new southwest valley school set to open in August — said his staff's reopening opinions seem to run the gamut. Some have expressed health concerns about returning amid the pandemic, while others have bristled at the notion of distance learning and, instead, want to be back in their classrooms full time.
"The teachers want to feel safe, whatever that means to them," he said, alluding to the individual comfort levels and concerns playing into their preferences.
A poll administered last week by the National Association of Secondary School Principals found that just 35 percent of the 1,450 principals who responded were "somewhat confident" or "extremely confident" in schools' ability to preserve the health of students and staff during a physical reopening.
It's a gargantuan task, especially in a large school district. Consider an analysis recently released by Johns Hopkins University: It examines states' school reopening plans through no fewer than a dozen categories that merit consideration. The analysis determined that the Nevada Department of Education's reopening framework hit 11 of the 12 categories, which range from COVID-19 protection and academics to transportation and parent choice.
Even so, the Nevada Education Association of Southern Nevada, which is the smaller of two local teacher unions, wrote Jara and the school board a letter last week saying its members are "categorically against" an in-person reopening.
"In short, we do not believe the Clark County School District has the infrastructure to support a safe and healthy environment for our students, staff members, and our community," the letter states. "If we proceed, it is all but certain that students and their families, as well as staff members and our families, will contract COVID-19. Some will get very ill and die, as some in the District already have."
NEA-SN's president falls into the group of teachers who are hesitant for health reasons. Vicki Kreidel, 57, has an autoimmune condition called mixed connective tissue disease, and said her doctor has advised her not to return to the classroom. She has barely left her house since the pandemic began — relying on family members to make trips to the store.
"I love children. I love my job," said Kreidel, who teaches second-graders at Lomie Heard Elementary School. "This is my chosen career. I can't imagine doing anything else, but I also want to live. I'm not ready to die."
One of the unknowns complicating school reopening decisions is how easily children can transmit COVID-19. Kreidel said she's not confident parents will hold up their end of the bargain and conduct at-home temperature screenings. Too often, she said, parents send their sick children to school because they have no other child-care options. Plus, asking young students to wear masks may be an uphill battle.
"There are too many factors in a classroom that we can't control," she said.
The Clark County Education Association, on the other hand, hasn't come out completely against reopening schools. The larger teacher union said the district's reopening plan should be framed around safety (COVID-19 testing, personal protective equipment and accommodations for vulnerable staff members), choice (distance learning or five days of in-person instruction) and resources (money that would make safety and choice possible).
John Vellardita, executive director of CCEA, said the safety and choice considerations would dictate the financial need.
"Then you look at your capacity and then you have to see if there is the political will to increase the capacity — i.e, resources so that you can provide that kind of delivery in a building in a classroom and maintain social distancing at the same time," he said.
As always, though, money remains a sticking point. Legislators have been meeting in Carson City since Wednesday to hammer out a solution for a $1.2 billion budget shortfall. Gov. Steve Sisolak's proposed budget plan did not spare K-12 education from cuts, including two categorical funding programs that have helped some of the state's most vulnerable students.
Vellardita said the union is monitoring the school reopening plans and discussing next steps. He noted that about 3,500 teacher members have a documented chronic illness.
"We are not going to let a half-baked option that's underfunded open up and it's a disaster from the word go," he said. "We're just not going to be part of it."
As the reopening discussions continue, Tracey Kennedy, a special education facilitator at Thurman White Academy of the Performing Arts, said she wants to hear more details about how to serve students with learning disabilities.
"I'm kind of hoping that maybe changes will be made as we go along and this is just a starting point," she said.
Kennedy said she would like to see students receiving special education — who need stability and routines to thrive — attend school in person four or five days a week. She also fears the hybrid model could mistakenly lead to individualized education plans that cater more to that schedule versus the child's actual educational needs.
"How are you going to provide consistency when you're flip-flopping between home and school or daycare and school?" she said.
The Clark County School Board is expected to convene for a special meeting in the coming weeks to further discuss the plans and make changes. By then, the district should have more information about parent preferences based on the survey.
Given all the challenges the pandemic has exposed, Best, the kindergarten teacher, said she hopes it forces the district, state and nation to prioritize education or face a mass exodus of teachers.
"Everyone is going to do the best job they can, but I think we're going to be working into overdrive this year, and I think you'll see a lot of people burnt out," she said.
As of Thursday, the Clark County School District had hired 754 teachers for the upcoming academic year, but 751 teaching vacancies remain, according to data provided by the district. The number of unfilled positions is on par with last year's vacancy rate heading into the new school year.
The start of the 2020-2021 school year, though, may feel like a new job for all educators no matter their years of experience or time in the district. For years, education experts have been preaching the benefits of small-group instruction and flexible seating — two examples of classroom situations that social distancing may render impossible.
"It's the exact opposite of the way we've been training," said Hinchliffe, principal of Tyrone Thompson Elementary School.
But, with the clock ticking, it's the logistics of any reopening plan that worry him the most. Hinchliffe also said he hopes the district grants schools autonomy to make some of their own decisions, saying "one size does not fit all" in this situation.
"We can do it and do it well," he said. "We just need that information as soon as possible."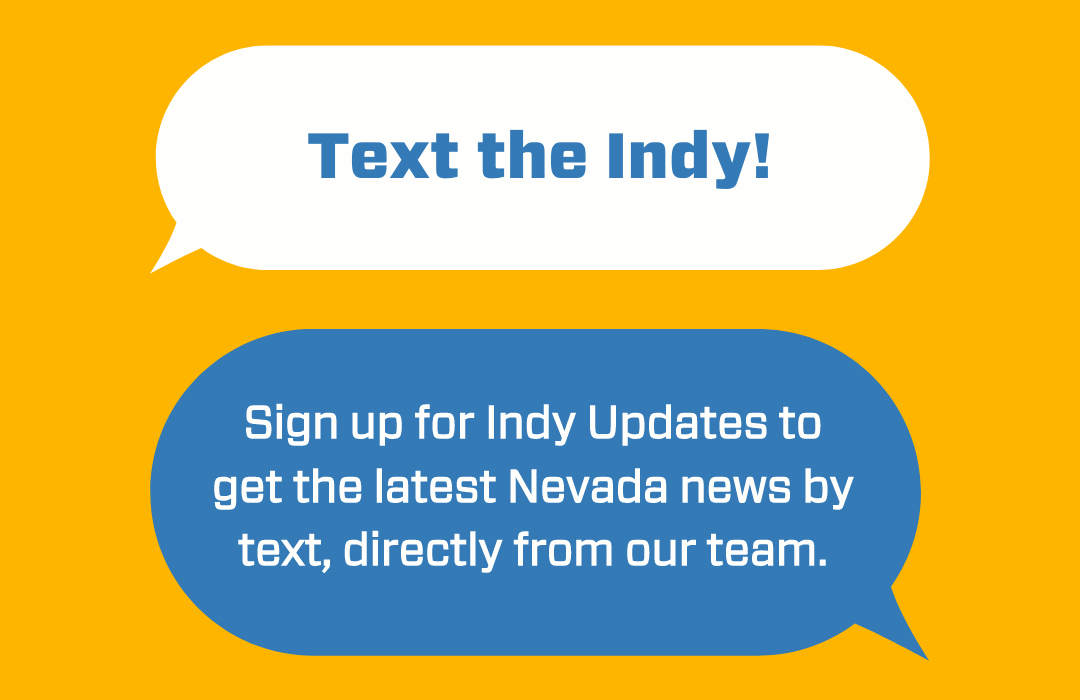 Featured Videos
Comment Policy (updated 4/20/2021): Please keep your comments civil. We reserve the right to delete comments or ban users who engage in personal attacks, use an excess of profanity, make verifiably false statements or are otherwise nasty. Comments that contain links must be approved by admin.