Heller caught between distrustful left and angry right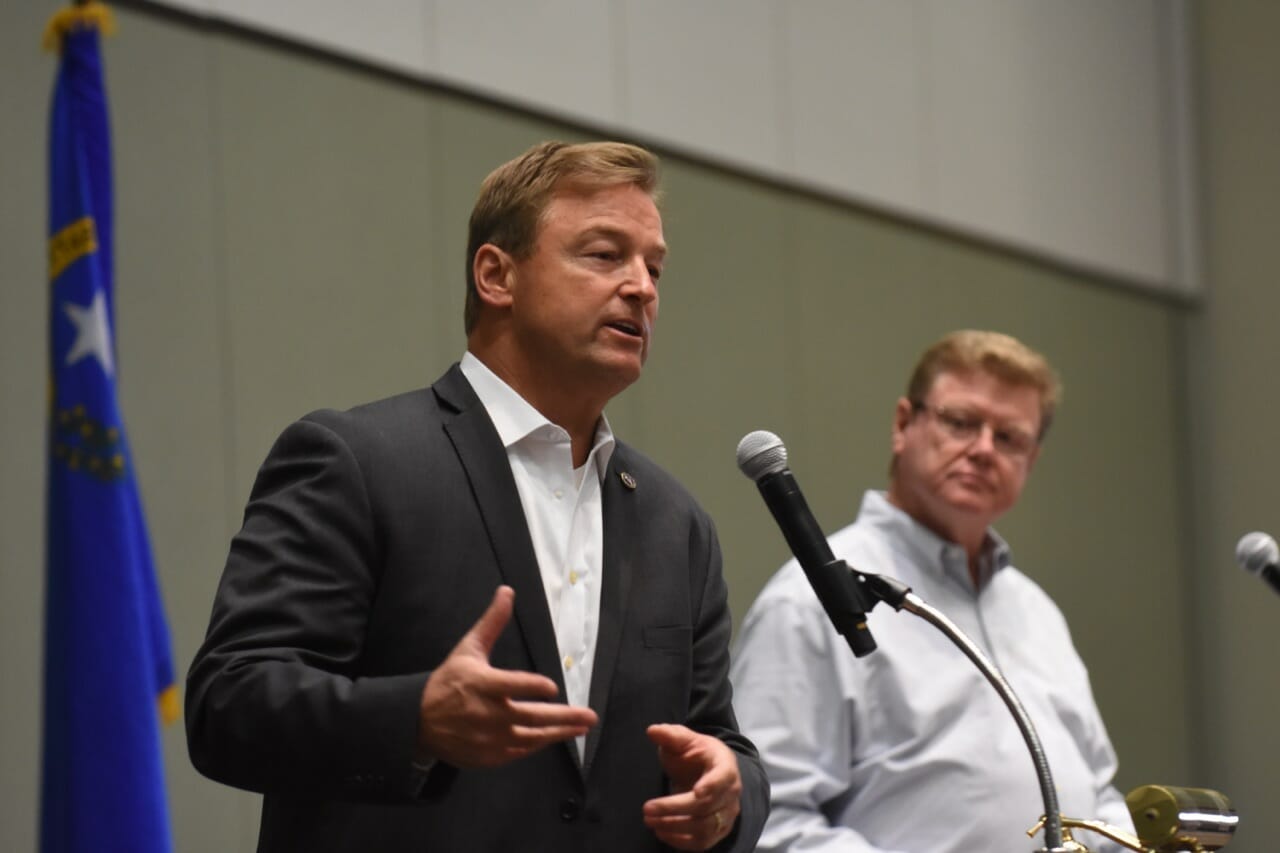 Dean Heller is dead, one in a series:
One week after I entombed him, dirges for the Nevada's senior senator are still playing. I use the plural because this is a cacophonous symphony, with one mournful melody from the left and another from the right, dissonant and dissimilar.
The left can't seem to make up its mind about the Republican whose vote could unlock the GOP health care bill -- thrilled that he came out against the measure but convinced he is too weak to hold. And even if he ultimately votes against the bill, or is given credit for it never coming to a vote, does anyone think most of these insincere eulogists would ever vote for Heller?
The right is apoplectic that Heller came out against the House and Senate bills, furious about his lack of fealty to the president and the party -- and they already were suspicious of him after his insufficient Trumplove during the campaign. If he ultimately comes back into the GOP fold and supports a bill, does anyone think all will be forgiven next year?
Heller is in an impossible spot, but he dug his own grave. (Some of his team, who care mostly about political points, think he has been treated unfairly by the media. Messenger-killing requires so much less self-reflection.)
Consider what has happened since Heller's duet with Gov. Brian Sandoval 10 days ago, the one where they both sung the praises of the Affordable Care Act's expansion of Medicaid -- a quite different tune for Heller, who opposed the idea for years and only recently was at odds with the governor:
Heller basked in the approbation of many who saw his declaration as brave and correct, even though Danny Tarkanian suddenly was interested in Robersoning him. He was suddenly the most important man in the most important public policy debate in the country, an unfamiliar position for a backbencher whom many in DC probably couldn't pick out of a senatorial lineup.
Hey, maybe he could kill Yucca Mountain. Hey, maybe he could make sure our public lands money got restored. Hey, maybe he could do things Harry Reid never dreamed of doing.
The hyperbole flowed like Team Heller's whine.
Then on Tuesday, Heller conducted one of his intermittent telephone town-hall meetings, which are much safer than actually interacting with the angry hordes (including the usual protesting suspects) these days. He gets to sit in his DC office, surrounded by staff, so there is less margin for gaffes.
And still….
If Heller had boxed himself at the news conference with Sandoval, invoking the Medicaid cuts, the tens of millions kicked off health care, the prevarications about premium reductions, he still managed to further reduce his wiggle room during the phone call with constituents.
During the one-hour call, Heller once again hyped how much the Medicaid expansion had done for the state and again tethered himself to Sandoval with a Godfather reference: "It's going to be very difficult to get me to a yes...have to make us an offer we can't refuse, me and the governor."
Heller then, remarkably, went after the president, saying the White House is not always truthful and reminding those listening that Trump "wasn't my first, second or third choice but he's the president of the United States."
This came only hours after Heller, to his credit, brought up with the president himself an ad campaign launched by an administration-linked group, which caused the SuperPAC to pull down the spots. This, in turn, sent Democrats into a frenzy, as they frothed that Heller had essentially been bribed to get back to the negotiating table by the administration -- as if that's not part of his job and as if he ever averred that he had left the mythical table.
(I'm still not sure how many Democrats actually want Heller to oppose the bill they hate and how many want him to flip back to support so they can use it against him next year.)
On Friday, after much national media attention on Heller, and much avoidance of same by the senator, the paper of record focused its attention on the blowback from the right. And the estimable Jonathan Martin and Ken Vogel reported that the White House had sicced Steve Wynn and Sheldon Adelson on Heller.
My favorite sentence from the piece: "One ally of Mr. Heller's acknowledged that Mr. Adelson and Mr. Wynn were unhappy with the senator at the moment and that their relationship needed some repair work."
Three things about that:
First, anyone who knows either of those men realizes they wouldn't have needed any prodding to call Heller if they were upset, as I implied a week ago they surely were. Second, as if they or Mitch McConnell or every extant GOP SuperPAC won't do everything it can to hold onto Heller's seat, which is better held on to by Heller than Tarkanian or anyone who might defeat him in a primary.
Third, consider the bind this little bit of reporting has put Heller in: If he does eventually vote yes, the Democrats will suggest (just spitballing here, folks) that he changed to a "yes" because of a couple of billionaires not because of affected constituents.
Democrats seized on another line entirely in the Times piece: "Close advisers to Mr. Heller say he is open to eventually supporting the legislation, if significant changes are made."
So what, right? That is what he has always said. But because Heller is seen in DC as a weaker sister than some of the other GOP holdouts, this only adds to the perception that he is eventually going to bend.
Might Heller eventually vote for the bill? Of course. But I don't see how he justifies it unless Sandoval signs off, which means the Medicaid phase-out disappears. (Yes, there should be an honest debate about Medicaid spending, but it's hard to imagine any scenario where a small state such as Nevada doesn't have its budget decimated if it has to pick up those costs.)
The Las Vegas Review-Journal reported that Heller plans to spend the holiday recess riding horses in the Ely parade, far from the mad crowd. I imagine this scene where he and his wife, Lynne, ride toward the Great Basin National Park as the townsfolk, in their best Brandon DeWilde voices, implore him to come back to the right side.
Having given up his dream (for now at least) of being governor -- my fantasy, of course, is at the last moment Heller files for that job and Sandoval goes for Senate -- he seems to be determined to survive come hell or high water, not coincidentally the name of his PAC.
But considering how many people on both sides either don't trust him or don't like him, Heller may at some point wish he were dead.
Feature photo: Sen. Dean Heller and Rep. Mark Amodei at a town hall in Reno on April 17, 2017. Photo by The Nevada Independent Staff.
Disclosure: Wynn Resorts has donated to The Nevada Independent. You can see a full list of donors here.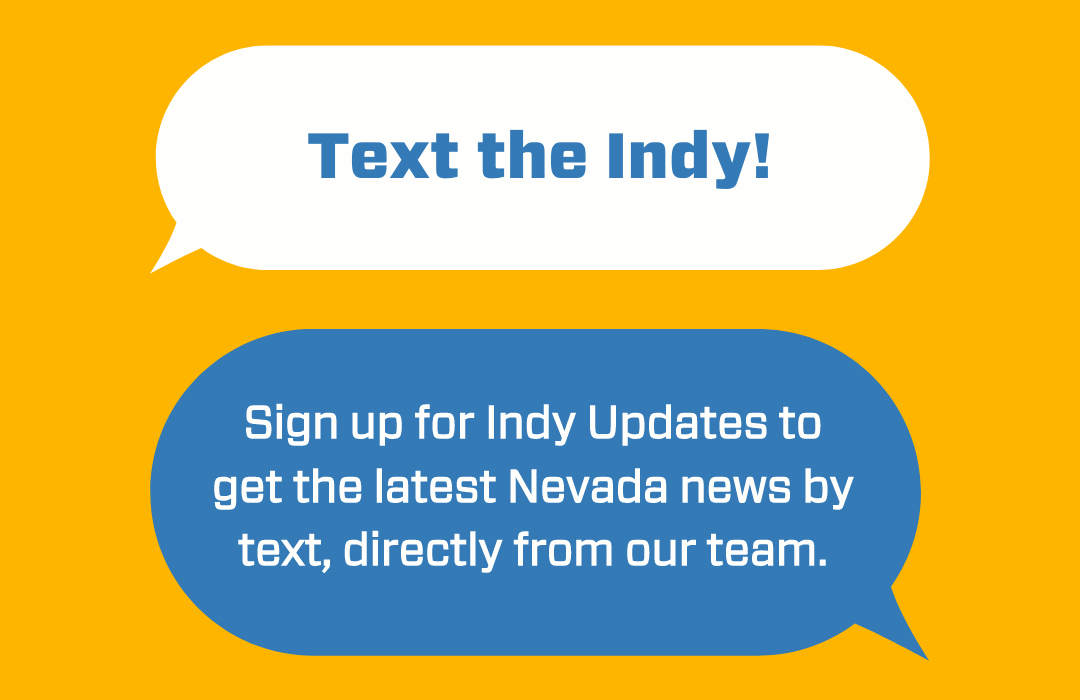 Featured Videos
Comment Policy (updated 4/20/2021): Please keep your comments civil. We reserve the right to delete comments or ban users who engage in personal attacks, use an excess of profanity, make verifiably false statements or are otherwise nasty. Comments that contain links must be approved by admin.