A look at when and how Nevada casinos plan to reopen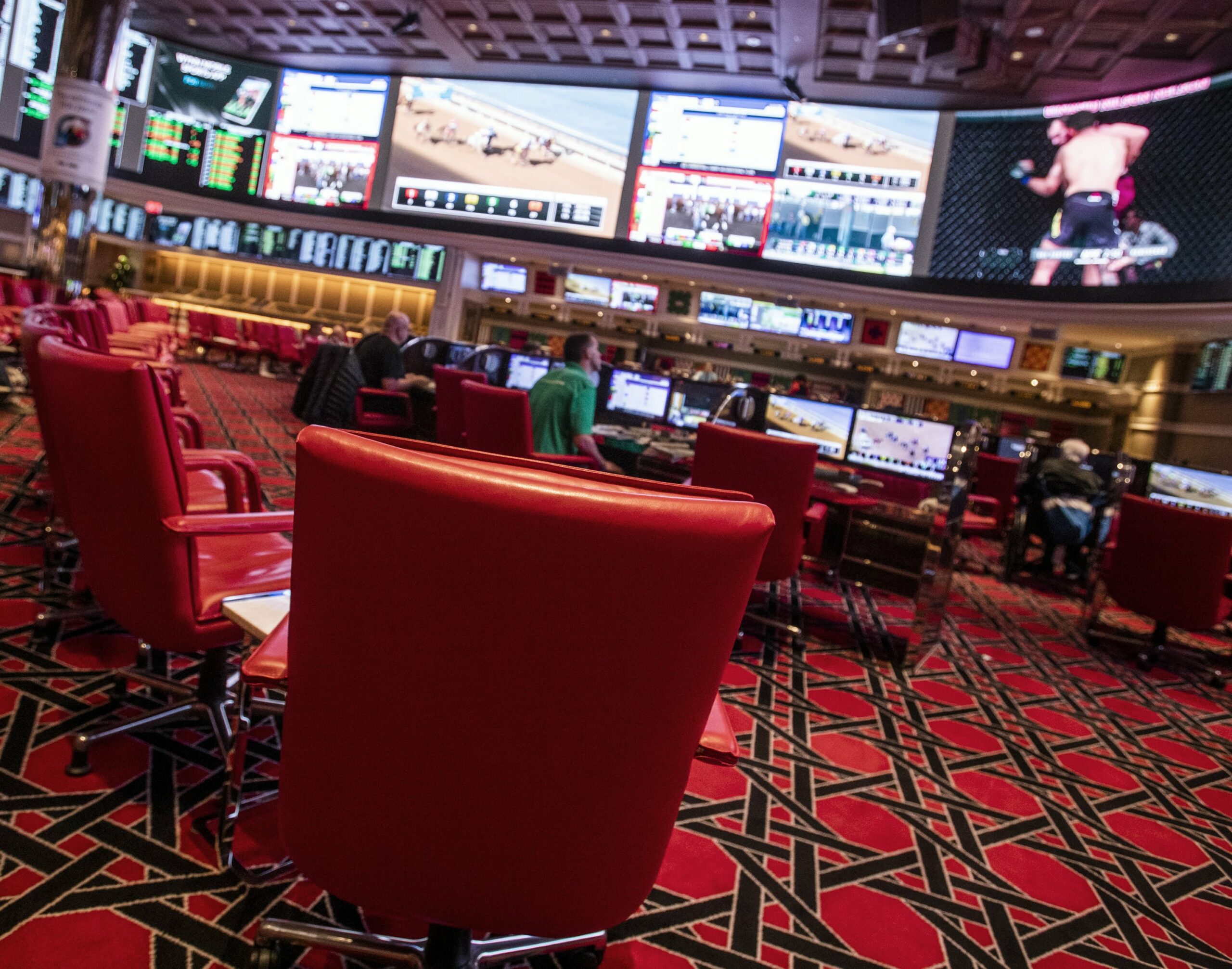 Nevada cleared a major milestone in its reopening plan on June 4, which is the date Gov. Steve Sisolak allowed casinos to reopen.
The unprecedented, more than two-month shutdown of gaming has driven an astronomical increase in joblessness, with Nevada's unemployment rate now the highest in the nation and the Las Vegas area alone notching a rate of more than 33 percent.
Throwing the doors open for tourists could go a long way to address the economic pain of the coronavirus pandemic. But it hasn't been done without careful deliberation on how to make casino experiences — defined by packed nightclubs and friends clustered around craps tables — into ones less likely to propagate the spread of COVID-19.
The Gaming Control Board is requiring companies to submit reopening plans that incorporate some baseline health and safety measures. The regulatory agency released an updated health and safety policy, which gaming licensees must abide by, late last month.
While gambling was at a standstill — losing the state general fund an estimated $160 million in gaming taxes this fiscal year and costing the state far more than that in economic activity — gaming regulators took some preliminary steps toward reopening such as allowing restaurants within casinos to reopen. But the green light to welcome back visitors doesn't mean all casinos will reopen their doors at the same time. Several gaming companies have announced plans to reopen casinos on a gradual basis.
Many companies have publicly released details about how they'll do things differently once they reopen. Here's what we know about the plans of some of the largest casino companies in Nevada. If you have suggested updates, send an email to [email protected].
Casino Companies
MGM
Properties: Mandalay Bay, Delano, Luxor, Excalibur, New York-New York, Park MGM, Aria, Vdara, Mirage, Bellagio, MGM Grand, The Signature
Reopening date: Operations resumed June 4 at the Bellagio, New York-New York, MGM Grand Las Vegas and The Signature. The company announced plans to reopen Excalibur on June 11.
Details:
"As we plan for these openings, the health and safety of our guests and employees is at the forefront of all we do," said Bill Hornbuckle, president and CEO of MGM Resorts, in a statement. "Getting many of our employees back to work and welcoming guests through our doors once again will allow us to do what we do best – entertain. The team is ready and we can't wait."
The company announced that it is opening its Bellagio Conservatory with a Japanese spring garden display, and would reactivate the dancing fountains. The Bellagio's pool and some cabanas will open, along with the salon and fitness center.
At the New York-New York, the Big Apple Roller Coaster and Hershey's Chocolate world are among the venues reopening. At the MGM Grand, the Wolfgang Puck Bar & Grill are among the dining establishments that will reopen.
The company announced on Twitter that free parking will be available at resorts after they open, a shift from a recent move to charge for self-parking.
Status of employees: In early April, MGM Resorts CEO Bill Hornbuckle said the company has furloughed about 60,000 employees — the vast majority of its workforce outside of Macau.
Hornbuckle said in an interview with CNBC's Contessa Brewer that the company has 82,000 employees worldwide. About 13,000 work in Macau, and 69,000 don't.
"It's been devastating," Hornbuckle said about the impact of the coronavirus pandemic.
Upon news of the state-mandated closures, MGM Resorts announced it would pay employees for two weeks and pay health insurance premiums through August. Many of the furloughed employees are on unemployment.
Caesars Entertainment
Properties: Caesars Palace, Harrah's, LINQ, Paris, Bally's, Flamingo, Planet Hollywood, The Cromwell
Reopening date: Caesars Palace, the Flamingo Las Vegas, Harrahs' Lake Tahoe and Harrah's Laughlin reopened June 4.
Harrah's Las Vegas reopened June 5.
Details:
Caesars Palace and the Flamingo will offer lodging, dining, access to outdoor pools and gaming upon reopening.
"Management at both properties is focused on the well-being of team members, guests and the community, and will work to create an environment with enhanced standards of sanitization and physical distancing practices," the company said in a press release on May 27.
Some stores and restaurants in the Caesars-owned LINQ Promenade reopened June 4. The High Roller Observation Wheel started operations again that same day.
An earlier press release indicated certain amenities would not be available immediately upon reopening, including live entertainment, buffets and valet parking.
Fees for self-parking have been suspended.
Caesars officials said customer demand accelerated its timeline for reopening Harrah's, which will debut a $200 million multi-year remodel, including renovated rooms and updated casino floor and hotel lobby.
Caesars-owned casinos elsewhere in the country are starting to open, including properties in Arizona, California and Louisiana.
Status of employees: Caesars Entertainment announced April 2 that it was furloughing about 90 percent of its employees in 13 states. The company employs about 64,000 workers in its U.S. and international resorts.
It paid employees for the first two weeks of the shutdown and is paying employee health insurance premiums until June 30 or when employees return to work. Many employees are drawing unemployment benefits.
Wynn Resorts
Properties: Wynn, Encore
Reopening date: Wynn Resorts reopened both its Wynn and Encore properties June 4.
Details: Wynn officials promised customers a "full Las Vegas experience" when they return in early June. The reopening will include both hotel towers, the two 24-hour casinos, all restaurants, resort pools with private cabanas, Wynn's 18-hole championship golf course, three retail esplanades, nightly entertainment at the "Lake of Dreams," and beauty salons, spa treatments and fitness centers.
The gaming company also detailed some of its enhanced health and safety measures. Wynn casinos will be conducting non-invasive thermal temperature checks, offering face coverings, and providing hand sanitation stations as well as sanitizing wipes and hand sanitizer in each guest room. The properties will also be using UV technology and electrostatic sprayers in the resorts.
"We are ready to provide our guests with a full Las Vegas experience with a collection of luxury amenities and unmatched service," Wynn Resorts CEO Matt Maddox said in a statement. "At the same time, our extensive Health & Safety Plan, validated by the nation's leading public health experts, will enable a safe environment for our guests. The entire Wynn team is looking forward to welcoming our guests back."
Status of employees: Employees have been paid throughout the shutdown and will continue to be paid through the end of May, Maddox said in a video May 6. There are about 15,000 employees covered by the pay extension.
Las Vegas Sands
Properties: Venetian, Palazzo
Reopening date: The Venetian is taking reservations for arrivals starting June 4.
Details: As part of a phased reopening, the Venetian resort will be the first to reopen, followed by the Palazzo, the company announced last week. The company said it will be performing COVID-19 testing on employees over a two-week period to prepare for welcoming guests again.
In a tweet on May 27, The Venetian said that it will have a full casino floor, more than a dozen restaurants, several bars, a fully renovated pool deck, fitness center and multiple stores available upon reopening.
The company is launching a "Share the LOVE" program which donates a free night at The Venetian to a frontline "community hero" or first responder for every room night booked through the program.
Status of employees: Las Vegas Sands plans to continue paying its estimated 9,300 workers until its "anticipated reopening in June," according to a company statement.
Station Casinos
Properties: Red Rock, Green Valley Ranch, Palace Station, Sunset Station, Boulder Station, Santa Fe Station, Texas Station, Fiesta Rancho, Fiesta Henderson, Wild Wild West, Wildfire casinos
Reopening date: Station Casinos plans to reopen its Red Rock, Green Valley Ranch, Santa Fe Station, Boulder Station, Palms Place, Palace Station and Sunset Station properties on June 4, pending regulatory approval. All of its Wildfire division properties will reopen that same day.
But the Palms, Texas Station, Fiesta Henderson and Fiesta Rancho properties will remain closed until the company can "assess the performance of those first-to-reopen properties," according to a news release May 27.
Restaurants within certain casinos opened starting May 26 at Red Rock Resort, Green Valley Ranch and Santa Fe Station.
Details: Station Casinos said the properties reopening will feature a "robust" array of gaming, dining, meeting and event space options.
The company plans to check the temperature of employees and guests via non-invasive thermal scanners installed at property entrances. It's also requiring employees to undergo COVID-19 testing before returning and then at regular intervals. Employees will wear personal protective equipment consistent with health guidelines, and touch-free hand sanitizing stations have been set up around the properties as well.
"As the Company prepares to reopen, the number one priority has been, and will continue to be, the health and wellbeing of its team members, guests and the entire Las Vegas community," officials said in a news release May 27.
Status of employees: Station Casinos had committed to paying its employees through the much of the shutdown, but announced May 1 that it would need to do layoffs.
According to notifications that Station Casinos filed with the state, the layoffs were expected to affect 6,434 of its 14,000 employees.
The company announced May 27 that it would extend regular pay and benefits for all full-time employees through June 3.
Boyd
Properties: Aliante, Gold Coast, Sam's Town, Suncoast, The Orleans, California Hotel, Fremont Hotel, Main Street Station, Jokers Wild
Reopening date: Nevada properties reopened June 4.
Details: The company announced on May 27 that Nevada properties opening June 4 included The Orleans, Gold Coast, Suncoast, Aliante, Cannery, Sam's Town, Fremont, California and Jokers Wild. Three properties will remain closed: Eastside Cannery, Eldorado and Main Street Station
"We are excited for the opportunity to resume operations in our home state of Nevada," Keith Smith, Boyd's president and CEO, said in a statement. "By the first week of June, we look forward to having 19 of our 29 properties across the country back in operation, and we are optimistic that we will be able to reopen most of our remaining properties by the end of June."
Slots and video poker will be available 24/7 at the casinos, but restaurants, table games and other amenities have varied hours and availability. Movie theaters, showrooms, fitness centers and spas are closed upon initial reopening.
Boyd started reopening casinos in Louisiana and Mississippi on May 20 and 21.
Status of employees:
Boyd paid staffers during the shutdown through April 10, and maintained their health coverage through June 30 or when they return to work, whichever arrives sooner. But they put most of their workers on unpaid furlough.
"Implementing furloughs was a last resort for us, but a necessary step to protect our company, especially given the current lack of visibility regarding property re-openings," Boyd President and CEO Keith Smith in a statement.
Boyd has about 25,000 employees at 29 properties in 10 states.
Blackstone
Properties: The Cosmopolitan
Reopening date: The Cosmopolitan reopened June 4.
Details: In a press release on May 27, the casino said it will reopen in multiple phases that will include a slow reintroduction of additional outlets in the coming months.
The initial phase includes the majority of restaurants on the property, plus bars including The Chandelier. The Boulevard Pool and the spa will reopen, but nightlife and entertainment venues will remain closed.
"As we all acclimate to this new normal, we know the travel experience our guests have grown accustomed to will be altered," William P. McBeath, The Cosmopolitan's president and CEO, said in a statement. "However, we are committed to delivering the exceptional service, energy and dedication that our [employees] provide and our guests seek. We look forward to welcoming our guests back to the resort soon."
Self-parking fees are suspended, and valet parking is complimentary for hotel guests.
Status of employees:
The Cosmopolitan paid full-time employees through mid-April and extended health benefits through June 30, but announced in early April that it was furloughing most of its employees through the duration of the shutdown, according to KSNV.
Golden Entertainment
Properties: The STRAT Hotel, Arizona Charlie's; Aquarius Casino Resort and Edgewater Hotel & Casino Resort in Laughlin.; Pahrump Nugget, Gold Town Casino and Lakeside Casino & RV Park in Pahrump; PT's Taverns, Sean Patrick's, Sierra Gold and SG Bar
Reopening date: Unknown. Five PT's taverns in Southern Nevada and one in Reno reopened May 19 for dine-in service as well as curbside pickup and delivery, but with limited hours instead of the usual 24-hour schedule, no bar seating and no gaming.
Details: The company announced its "Golden Commitment" plan on May 21 detailing its upgraded health and safety protocols to prevent the spread of COVID-19.
Status of employees: The company's various subsidiaries notified the state of thousands of layoffs that were expected to begin mid-March.
The company has about 7,000 employees, who were paid for a week into the shutdown.
Sahara
Properties: Sahara Las Vegas
Reopening date: The Sahara reopened June 4.
Details: Sahara announced on Twitter on May 27 that it would be opening again on June 4.
"Your comfort and safety are always our paramount concern," the company's website said. "We look forward to welcoming you back to our beloved city."
The company announced May 21 that it expects to implement a "phased approach to re-opening" and would be implementing a "SAHARA Cares" program with hundreds of new sanitation protocols.
Status of employees: The Sahara announced March 16 that it was making "drastic cuts to its operations" including a "temporary reduction of workforce" but that it would "maintain health benefits for all individuals affected by these changes during this difficult time."
The company did not say how many employees were affected.
Grand Sierra Resort
Properties: Grand Sierra Resort (Reno)
Reopening date: Grand Sierra Resort reopened June 4.
Details: "While we could not be more pleased to see you again, we realize that our world is a much different place — and many concerns must be addressed in a meaningful and transparent manner in order to provide much-needed peace of mind," the company said on its website, which features a ticker counting down the days until reopening. "GSR is committed to doing our best to provide a safe and healthy environment for our valued guests and devoted team members."
Atlantis
Properties: Atlantis (Reno)
Reopening date: The Atlantis reopened June 4.
Details: "In preparation for our re-opening, Atlantis Casino has implemented improved hygiene and sanitization protocols throughout our property, which exceed the baseline CDC and Gaming Control Board requirements to help reduce the spread of COVID-19 and other infectious diseases," the company said on its website.
Peppermill
Properties: Peppermill (Reno)
Reopening date: The Peppermill reopened June 4.
Tamares Group
Properties: Plaza Hotel & Casino (Las Vegas)
Reopening date: The Plaza reopened June 4.
Details: The property has implemented a number of health and safety measures, such as giving guests face masks, closing valet parking, limiting elevator occupancy to four people and installing plexiglass barriers at the registration desk.
All employees will wear face masks and have their temperature taken before starting work.
Self-parking will be free for all hotel and casino guests.
"The last three months have been a difficult time for the Plaza, Las Vegas, and our country as a whole," Plaza Hotel & Casino CEO Jonathan Jossel said in a statement. "People are yearning to get back to living their lives, including relaxing by the pool and playing on the casino floor. While we recognize the experience will be different than before, it is the start of bringing back fun and entertainment to people's lives – now, during these stressful times, when they need it most. So, we are very excited to welcome guests back to the Plaza and bring back the vintage Vegas vibe that our guests deserve and have come to expect."
Landry's
Properties: Golden Nugget Las Vegas
Reopening date: Golden Nugget Las Vegas reopened its hotel, pool and Claim Jumper restaurant June 3. The casino reopened June 4.
Other establishments on property also reopened June 4. Those include the Cadillac Bar and Mexican Cantina, Saltgrass Steak House Bar, Chick-Fil-A and Starbuck's. A reopening celebration is planned at Vic & Anthony's at 5 p.m. June 4.
The casino's sportsbook, salon and spa will remain closed temporarily.
Details: Casino executives said they've been working with health officials and regulators for several weeks to prepare for a safe reopening.
"We have anxiously awaited the city's reopening and look forward to getting our employees back to work," Chris Latil, senior vice president and general manager for Golden Nugget Las Vegas, said in a statement. "We are following all CDC, state and regulatory guidelines and taking all prudent and essential measures to ensure a safe, clean environment for our guests and employees."
Treasure Island
Property: Treasure Island
Reopening date: Treasure Island, owned by Phil Ruffin, reopened June 4.
Details: The reopening will include the property's casino, pool area, restaurants, gift shop, car rental service and free self-parking garage. Treasure Island's race and sports book reopened June 5.
"In order to ensure employees remain safe, TI has put forth policies and procedures that include: security temperature screenings; hand washing and hand sanitizing; requirements to stay at home if sick; social distancing; expanded training about COVID-19 and prevention; employee signage; use of personal protective equipment; and strict cleaning protocols," the company said in a statement.
Nugget Resort Casino
Property: Nugget Resort Casino (Sparks)
Reopening date: The Nugget Resort Casino reopened June 4.
Details: The casino has outlined a number of safety guidelines as it reopens, including testing all employees for COVID-19 prior to them returning to work, temperature checks for guests and hand sanitizers around the property, among other protocols.It's also reopening with a limited number of rooms.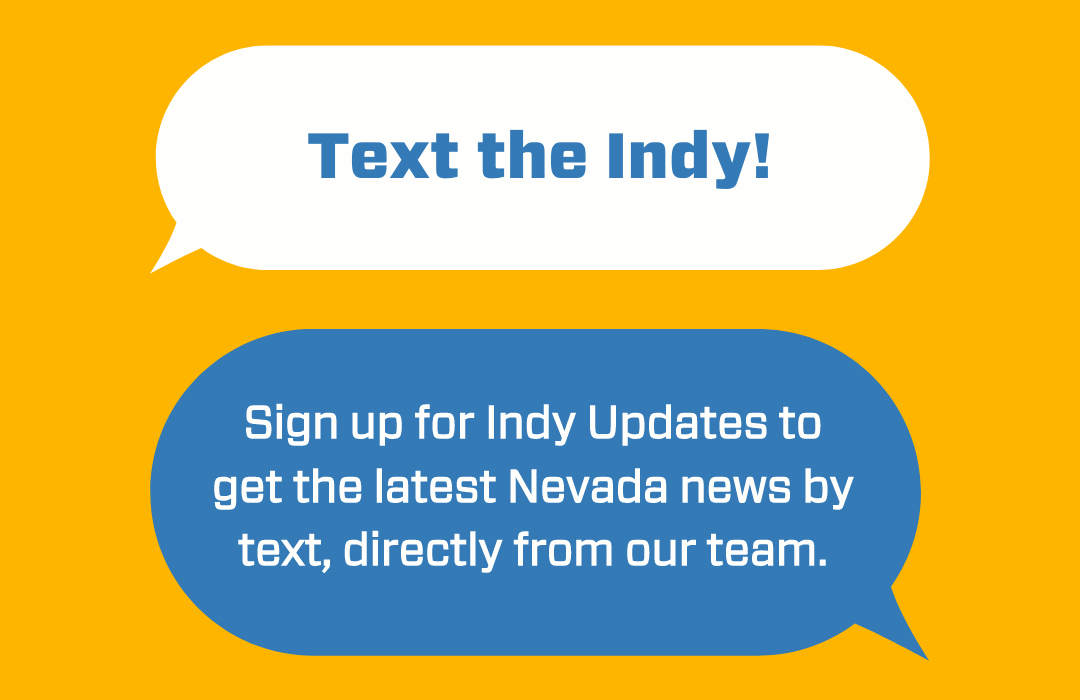 Featured Videos