A nation turns its nervous eyes to Nevada, the forgotten battleground that could decide the presidential race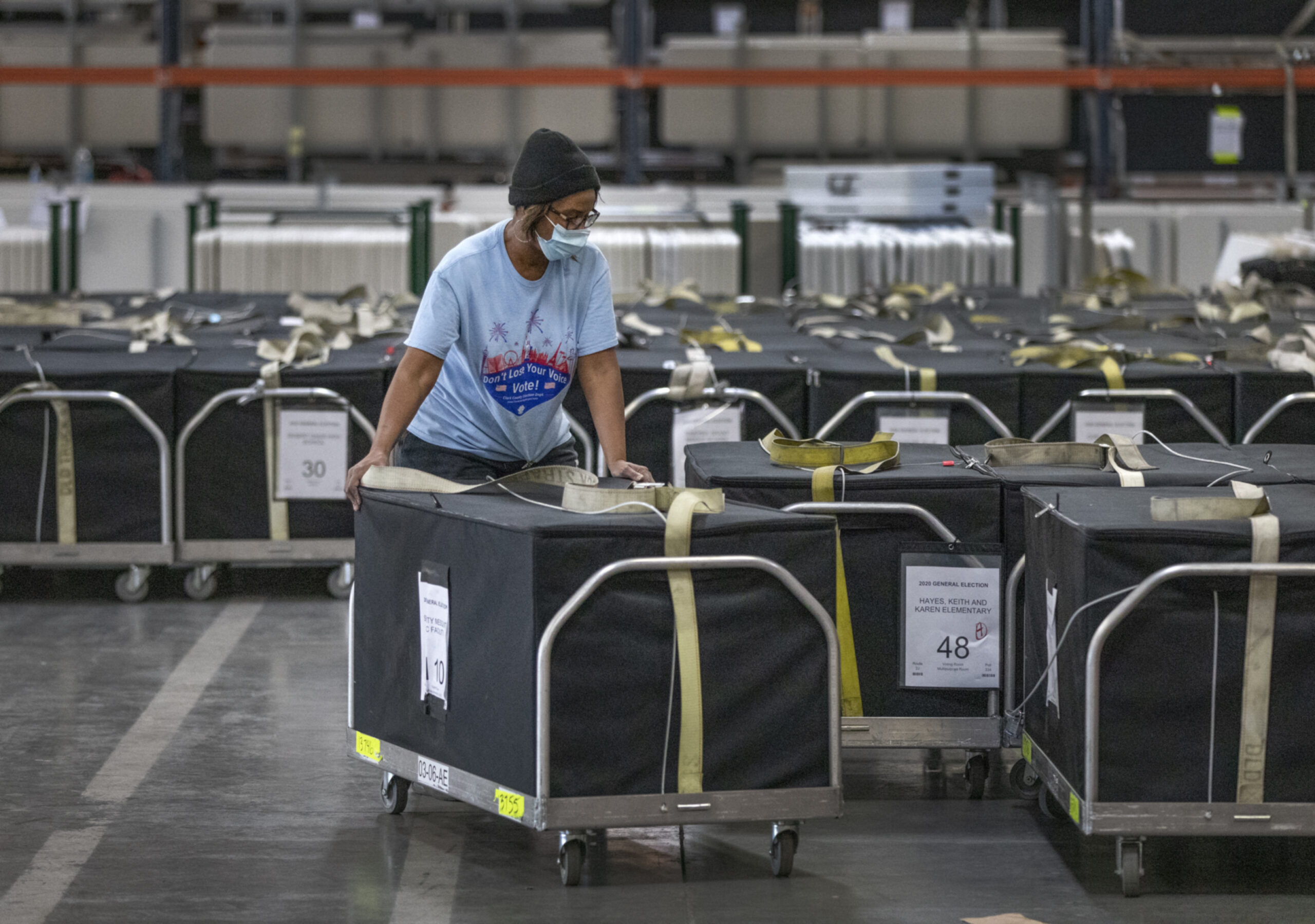 Joe Biden's slim lead over President Donald Trump in Nevada remained unchanged on Wednesday after several hours of will-they-or-won't-they from state and local elections officials in Nevada who had earlier in the day said they would release new numbers in the tight and increasingly important contest.
No new Nevada results were initially anticipated heading into the daylight hours on Wednesday after the secretary of state's office announced early in the morning that new numbers wouldn't post until 9 a.m. the following day. However, several hours later, a spokeswoman for Washoe County said to expect a countywide update at 10 a.m. on Wednesday, followed by a later announcement that the secretary of state's office would "hopefully" have a "fairly large update" later in the day.
After several hours of speculation, two Washoe County tweets, no results and two press conferences, the registrars for Clark and Washoe counties and the secretary of state's office said that there would be no updates after all. Washoe County Registrar Deanna Spikula, during a press conference Wednesday afternoon, said that there had been a "communication error" about the morning results release.
"There were no new results that came in in the middle of the night when we were all asleep so there was nothing to report at 10 a.m. this morning," Spikula said. "I guess we could've done a better job of clarifying when that would start."
The secretary of state's office is now expected to post new results about 9 a.m. Thursday, while Washoe County said to expect its results before 10 a.m. and Clark County has a press briefing scheduled for the same time.
The back-and-forth among state and local election officials on Wednesday came as the nation trained its eyes on Nevada as Biden slowly inched his way toward securing the 270 electoral votes needed to win the presidential race.
As of late Wednesday afternoon, Biden had snagged key victories in Wisconsin and Michigan and, with at least two outlets projecting him the winner in Arizona, the former vice president appeared to be just six electoral votes shy of a victory — the exact number of electoral votes up for grabs in Nevada.
Biden campaign officials predicted on Wednesday that they would notch a victory in Nevada, even as they remained only 0.6 percentage points — or 7,647 votes — ahead of Trump in the Silver State. Trump officials, meanwhile, bullishly projected that they would win the state by 5,500 votes.
A Republican victory in Nevada is still less likely than a Democratic one at this point, not just because of Biden's lead, albeit narrow, but because almost all of the outstanding ballots are mail ballots, which heavily favor Democrats simply because they are far more preferred by Democrats than Republicans. Of the nearly 600,000 mail ballots that have been returned by voters statewide, nearly half of them have been from Democrats while only a quarter have been from Republicans and the rest from nonpartisans and those registered with minor political parties.
There is also a small subset of provisional ballots, including those cast by voters who registered to vote on Election Day, and other types of ballots, such as overseas ballots, that remain to be counted as well.
The votes contained in those ballots, however, are not just consequential in the presidential race but in key down ballot races in Nevada as well. Two Democratic members of Congress are hanging on by narrow margins in their races while Democrats in the Senate appear poised to potentially lose key seats that would strip them of a supermajority in that chamber.
Amid the fervor for election answers, Clark County's registrar of voters, Joe Gloria, addressed a throng of media Wednesday afternoon outside the election center in North Las Vegas. The county's top election official said staff were working "feverishly" to tabulate results and daily news briefings will begin Thursday morning, when he will provide an update on mail-in ballots deposited in drop-off boxes as well as mail ballots received Tuesday and Wednesday through the U.S. Postal Service. Gloria did not disclose how many ballots the county believes it has left to count.
Spikula, the Washoe County registrar, said that her office was processing about 9,000 drop-off and mail-in ballots turned in on Election Day and that she anticipated that the results of those ballots would all be made public in the county's Thursday morning update. Like Clark County, Washoe County plans to provide updated results and brief the media every morning until all votes are counted.
"I have to check with my team to see where they are on today's processing of the 9,000 ballots but I would expect that tomorrow we could go ahead and those will be included in the updated results," said Spikula, who added that her office has the ability to process 20,000 ballots a day.
In Nevada, any mail ballots postmarked by Election Day can be received through Nov. 10, and signature cures can happen until Nov. 12. Officials in both Clark and Washoe counties said Wednesday that they would deliver the final canvass of the results of the election by Nov. 16.
Washoe County has also received an additional 429 provisional ballots and 4,744 ballots cast with same-day voter registrations, though Spikula said that those would not be processed until Nov. 10 in order to reconcile them against the mail-in and in-person ballots to ensure that no voter casts a ballot twice.
As of Election Night, Clark County had tabulated results from 337,000 mail ballots. Gloria said the election department has 38 permanent staff members and more than 300 temporary staffers working in two locations to process the ballots. He said they have the capacity to process about 70,000 ballots a day.
Gloria's comments Wednesday afternoon were briefly interrupted by a man who charged into the media circle and accused the Biden family of stealing the election. Although he left less than a minute later, the incident served as a stark reminder of the tensions bubbling under the surface as a divided nation nervously awaits an election conclusion.
Riley Snyder contributed to this report.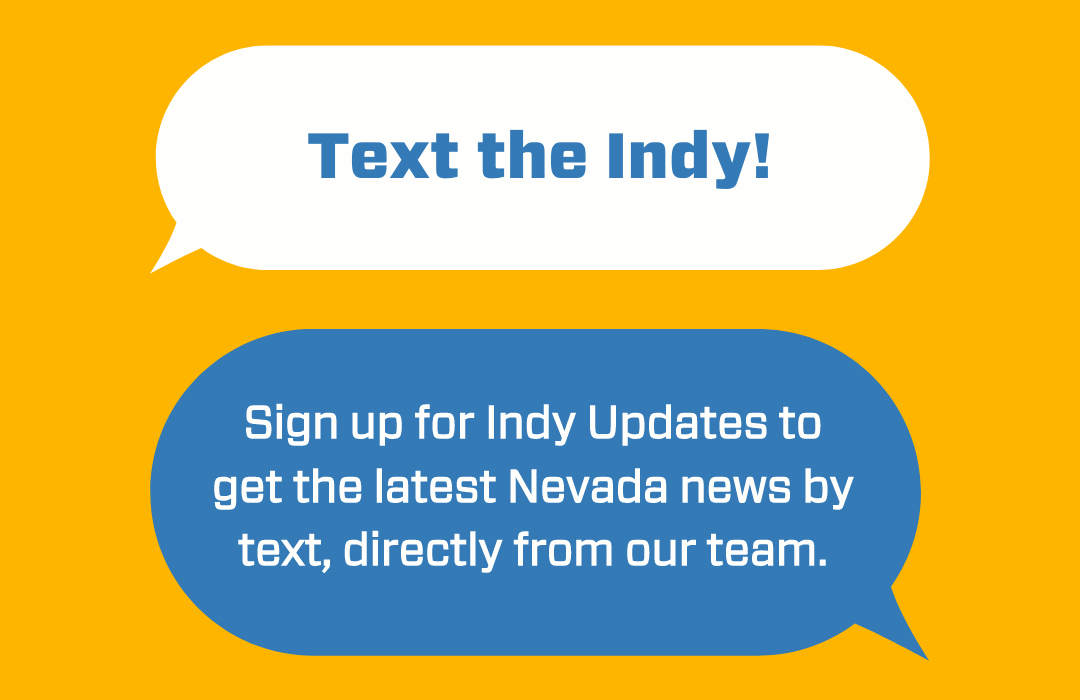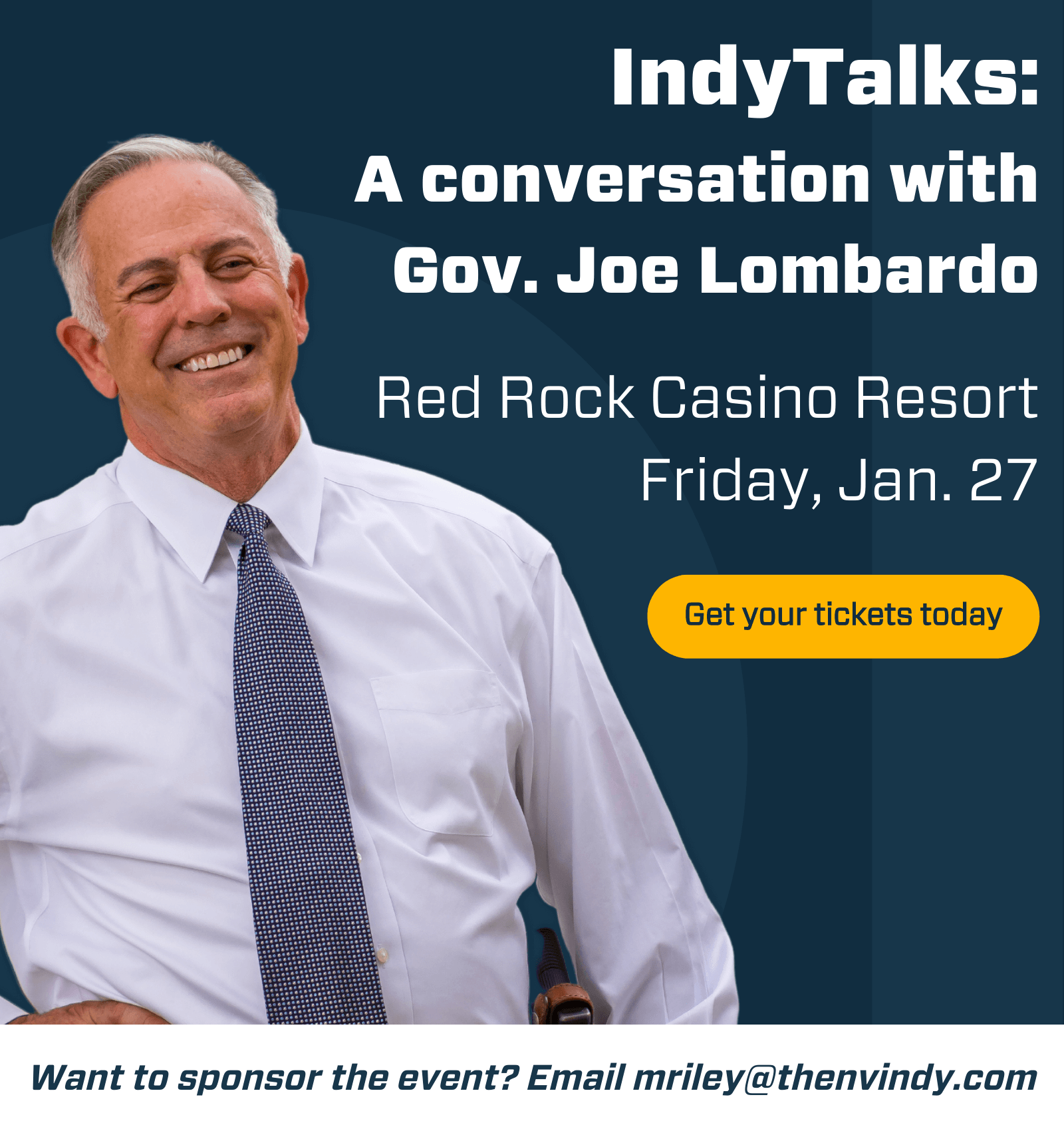 SOLD OUT
Featured Videos
Comment Policy (updated 4/20/2021): Please keep your comments civil. We reserve the right to delete comments or ban users who engage in personal attacks, use an excess of profanity, make verifiably false statements or are otherwise nasty. Comments that contain links must be approved by admin.