Activists protest as Board of Pardons again disregards Zane Floyd clemency petition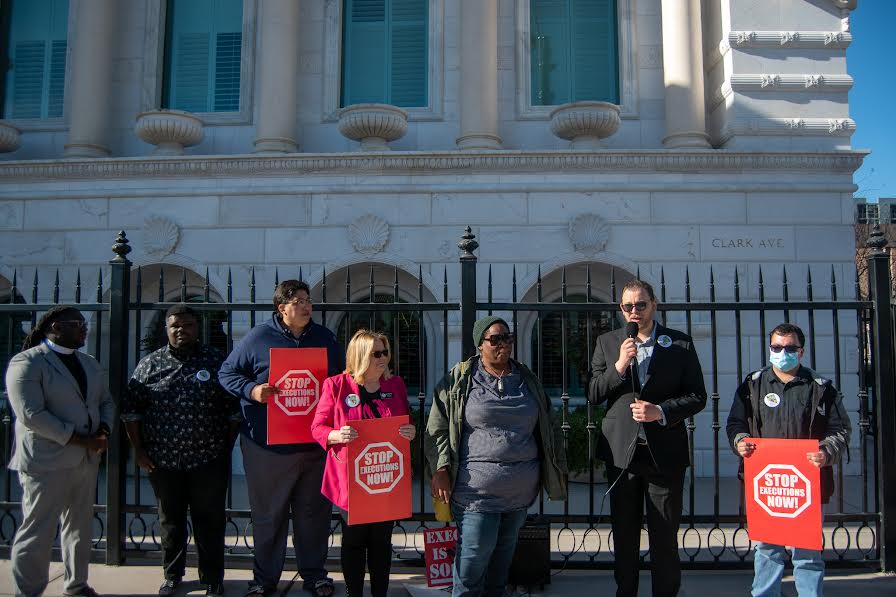 Weeks after a drug expired and left the state unable to execute death row inmate Zane Floyd, activists are renewing calls for clemency, upset that his case again was not discussed at a Board of Pardons meeting on Tuesday.
Members of the Nevada Coalition Against the Death Penalty were joined by supporters outside of Nevada Supreme Court buildings in Carson City and Las Vegas early Tuesday to argue not only that the death penalty is disproportionately applied to racial minorities, people with mental health issues and young men, but also that it costs taxpayers millions of dollars.
Mark Bettencourt, project director for Nevada Coalition Against the Death Penalty, said that for the fourth time, the Board of Pardons has ignored Floyd's petition for clemency. Nevada began its latest attempt to seek his execution last spring.
Bettencourt said it's better for Floyd's team to be proactive, even though it's unlikely Nevada will carry out an execution given the expiration of the drug used for lethal injections and pharmaceutical companies' opposition to supplying drugs for capital punishment. He added that the state can seek the death penalty through other means, such as with a firing squad, which Floyd has requested in place of the injection.
"There are a multitude of different avenues that could be taken. And so we're here today to do one thing that we know will stop this execution from moving forward, which is to see the Board of Pardons commute Mr. Floyd's sentence to life without the possibility of parole," Bettencourt said at the downtown Las Vegas protest.
Bettencourt said there is no guarantee Floyd will be heard and it is up to the Board of Pardons — which includes the governor, justices of the supreme court and the attorney general and meets only a few times a year — to select him out of a list of clemency seekers. The coalition has written letters to decision-makers and has so far not seen any movement toward giving Floyd a hearing.
He said Floyd's lawyers would rather have his case heard sooner than later in case the execution is scheduled. The governor's office did not immediately respond to request for comment Tuesday about why the petition was not brought up for consideration. Bettencourt said if Floyd had been selected for a clemency hearing, he would have been notified.
"We always receive confirmation the materials have been received but have never been notified of anything else," Brad Levenson, defense counsel for Floyd, said in an email.
Floyd, a veteran born with fetal alcohol syndrome and suffering from post-traumatic stress disorder, killed four people in a shooting spree inside a Las Vegas grocery store in 1999. Bettencourt said Floyd, 23 at the time, has remorse and does not want to die at the hands of the state.
On top of his mental illness, Floyd struggled with substance abuse and had been under the influence, with a blood alcohol level estimated at 0.14 percent when he committed the crimes.
Bettencourt suggested that Nevada should redirect time and resources devoted to pursuing the death penalty to services such as mental health care to intervene before tragic situations happen.
"What we know in Nevada is that it is not easy to get access to mental health care. It is not easy to get the help that we need," Bettencourt said.
Leslie Turner, the leader of Mass Liberation Project, said the death penalty is an oppressive tool that survived from chattel slavery in the U.S. and that it continues to perpetuate white supremacy both nationally and globally. Nevada's death row is made up of 74 inmates; 40 percent of them are Black, even though only 10 percent of Nevada's population is Black.
"It's really important that we make those connections and that we understand that we are perpetuating the same things that continue to oppress us all the time," Turner said.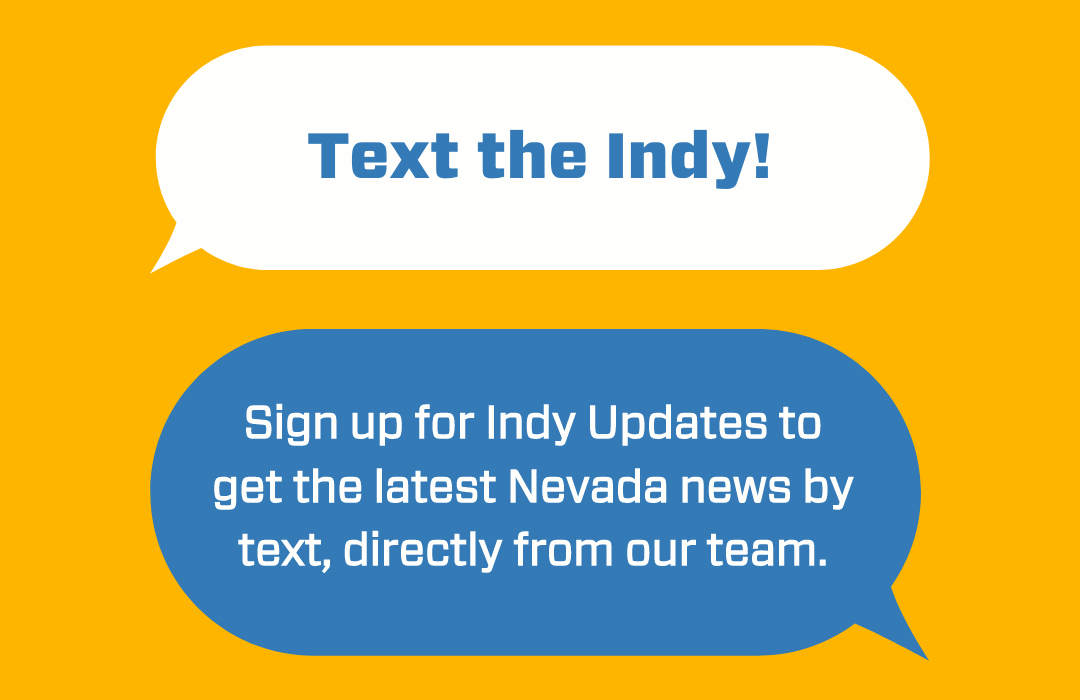 Featured Videos