Death row inmate's attorneys oppose lethal drug plan, want firing squad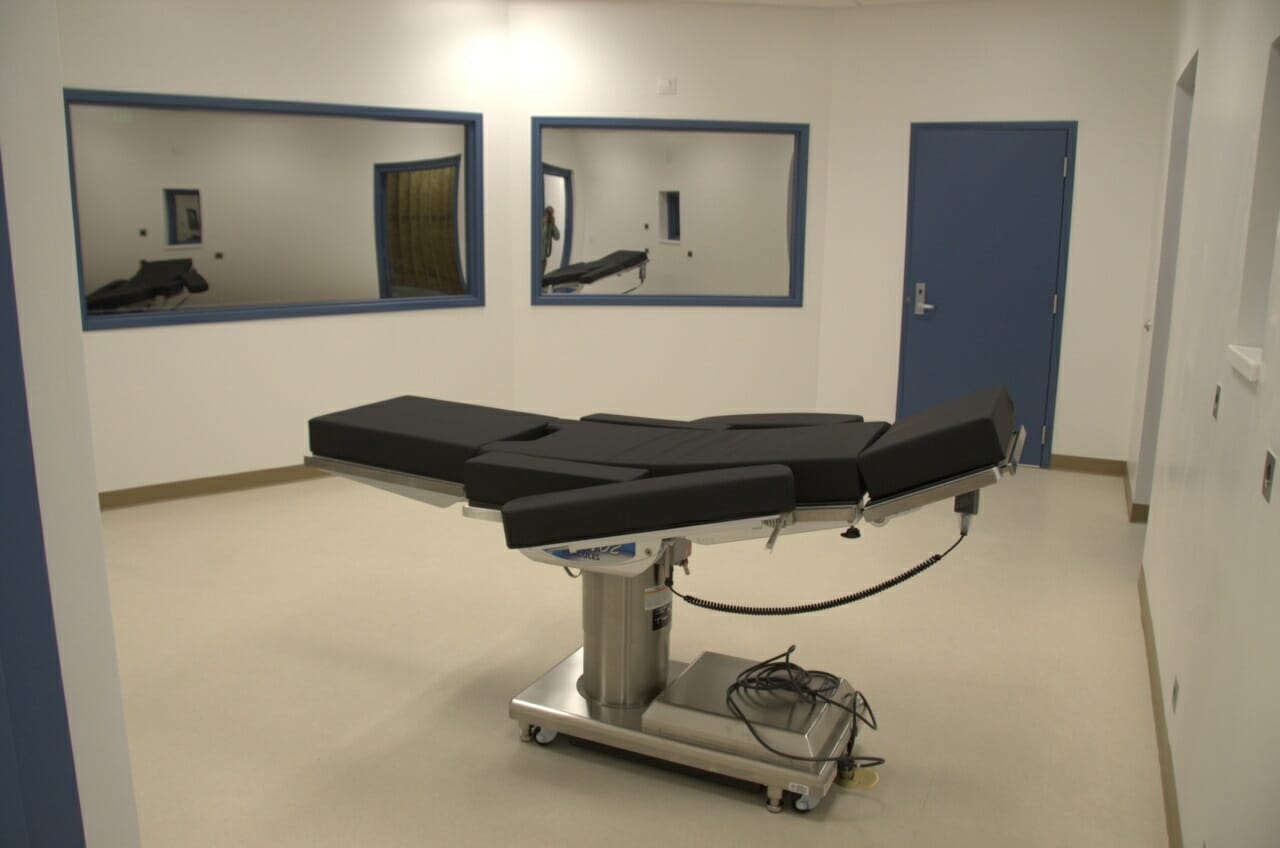 With a crucial drug in the state's supply of lethal injection materials set to expire at the end of February, Nevada officials are pressing forward in their attempt to execute death row inmate Zane Floyd, even as lawyers for Floyd are imploring the court to explore alternative methods, such as a firing squad.
During a three day-long hearing in federal court last week, Floyd's counsel called upon medical experts to highlight the alleged inefficacy of the state's proposed execution plans, which include a novel combination of lethal injection drugs.
The experts, including multiple anesthesiologists who have experience with the drugs involved in the protocol, testified that the untried drug cocktail could result in suffering or an agonizing death.
"Nevada is talking about using a paralytic drug. It will make the prisoner … unable to move and unable to breathe. They're talking about using potassium, which is excruciatingly painful if it travels up the arm and through the chest," said Mark Heath, a board certified anesthesiologist who works at Columbia University Medical Center and has testified as an expert roughly 40 times in court cases involving lethal injections.
Floyd, 46, was convicted and sentenced to death more than two decades ago for killing four people and injuring a fifth person inside a Las Vegas grocery store in 1999. But in late June — only weeks after Democratic leaders in the state Senate spiked a bill to repeal the death penalty — U.S. District Court Judge Richard Boulware (who presided over the hearings) ordered a three-month stay of Floyd's execution that was previously set for July 26.
Floyd's execution would be the first in Nevada since 2006. But the clock is ticking — state supplies of a key anesthetic expire at the end of February, giving correctional officials a three-month window to complete the execution or move forward into uncertainty, needing either a new drug cocktail or execution method.
A transition to a new mix of drugs could be problematic, however, as most major drug manufacturers have publicly opposed the use of their products in executions and typically block prisons from purchasing certain drugs.
State officials also face opposition from members of the public, as activists and national human rights groups have sought to end the use of the death penalty. Last week, following widespread calls from celebrities to students to stop the execution of inmate Julius Jones, Oklahoma Gov. Kevin Stitt granted clemency to Jones.
Floyd's attorneys, federal public defenders David Anthony and Brad Levenson, have said that Floyd does not want to die, and have continually opposed the state's proposed execution scheme on the grounds that it risks unnecessary pain to Floyd while suggesting alternatives, such as death by firing squad. Anthony and Levenson have argued that unnecessary pain would violate the U.S. Constitution, which prohibits the infliction of cruel and unusual punishments for crimes.
Their arguments against the use of certain drugs in the execution echo those used by lawyers for Scott Dozier, a former Nevada death row inmate who died in an apparent suicide after his execution was postponed twice.
Dozier's counsel argued during hearings held in 2018 that a paralytic drug in the state's proposed lethal injection protocol could lead to a torturous execution that would violate Eighth Amendment prohibitions on cruel and unusual punishment.
The state also faced similar pushback from a drugmaker in Dozier's case, when pharmaceutical company Alvogen opposed the proposed use of its drug midazolam in Dozier's execution.
The lethal injection protocol
The state plan includes options for eight different drug protocols, which feature three-drug protocols of an opioid (either fentanyl or alfentanil), ketamine and a drug to stop the heart (either potassium chloride or potassium acetate), and four-drug protocols that add a paralytic as the third drug in the sequence.
Over the first two days of the hearing, Heath characterized potassium, the last drug in the protocol, as an "extremely painful way to kill people," and said the risks of pain could be exacerbated if the combination of fentanyl and ketamine do not properly anesthetize the inmate. That could happen to Floyd, Heath said, as medical experts do not typically use those two drugs together to induce unconsciousness.
"There's a high prospect it will not work as intended, but it's also possible it will work as intended," Heath said.
During the hearing, Randall Gilmer, the chief deputy attorney general who represents the corrections department, attempted to diminish Heath's arguments against the efficacy of the proposed lethal injection, drawing a distinction between an execution and a clinical setting and noting that fentanyl is an FDA-approved anesthetic. Heath countered that fentanyl should not be used as the sole anesthetic because of the need for "balanced anesthesia."
Another expert called by Floyd's counsel, Joel Zivot, an anesthesiologist at Emory University Hospital and an expert on physician participation in lethal injection, said ketamine is a strong acid that could result in pulmonary edema — which is caused by excess fluid in the lungs — after injection.
A patient with pulmonary edema could have trouble breathing, leading to distress, and Zivot likened the condition to a sensation of ​​suffocating or drowning.
The execution​​ chamber
Heath, a medical expert called by Floyd's lawyers, was also critical of the structure of the execution chamber, which he saw on a tour of the execution site at Ely State Prison.
He said an anesthesiologist would typically administer drugs sitting right next to their patient. That set-up allows the patient to be monitored for several important things, including consciousness, pain or discomfort expressed on the patient's face, and whether there are any issues with the drugs entering the patient's body.
But Heath said there were poor sightlines from the room of the drug administrator to the execution chamber, which are separated by a wall with a one-way window.
"I was able to stand in the location [where] the drug administrator would be standing," he said. "They don't have a clear view … I want to be within two feet and be able to touch you, to know if your IV is infiltrating or not."
Heath added that having the drug administrator in a separate room while the attending physician is in the execution chamber could lead to communication issues between the two if the execution goes wrong.
Earlier this year, multiple outside groups also raised concerns with the state's plans for the execution chamber, as the American Civil Liberties Union and Nevada Press Association filed a federal lawsuit seeking to ensure that witnesses will be able to see the entire execution carried out. Gilmer assured the court that the execution protocol would not allow for the blinds to be closed, and witnesses would be allowed to view the execution in full.
Floyd's attorneys seek alternative to proposed execution
On the final day of the week's evidentiary hearings, attorneys for Floyd explored alternatives to the state's proposed lethal injection plans and questioned an expert they called about the efficacy of firing squad executions.
James Williams, an emergency medicine physician based out of Texas with extensive firearms expertise, testified about firing squad protocols used in Utah and by the U.S. Army and characterized them as generally painless.
Williams said gunshot wounds to the chest, neck and head may not result in immediate pain, especially relative to wounds to limbs that may fracture bones. Williams discussed his own experience of being wounded by a gunshot to the chest and compared the experience to being hit by a baseball bat, but he said the damaged area went numb, leaving him able to drive himself to the hospital.
Williams said the Utah and military protocols, which see a volley of bullets fired at a condemned person's heart, would knock a person unconscious within one to three seconds and result in death almost immediately, if executed properly.
Floyd's lawyers wrote earlier this year that Floyd would prefer to die by firing squad, and on Thursday, Levenson said that method would be possible if approved by the Legislature and ruled as a viable option by the judge. Lethal injection is the only execution method legal in Nevada.
Nevada has used various methods for conducting executions throughout its history, including hanging inmates during the 1800s, becoming the first state in the country to execute a person in a gas chamber in 1924 and pioneering a three-gun execution method in 1913.
Though data is limited, firing squad executions in the U.S. have generally been more effective than lethal injection executions. Data compiled by Austin Sarat, a political scientist at Amherst College, shows that from 1890 to 2010, 75 of 1,054 lethal injection executions in the U.S. were botched, a rate higher than 7 percent. Conversely, the data shows that zero out of 34 firing squad executions over that period of time were botched.
Williams did point to one botched firing squad execution in the 20th century. In Utah in 1951, a condemned man named Eliseo Mares was shot in the hip and abdomen during an execution, and took several minutes to die. Williams said the executioners seemed to purposely strike the inmate in an area other than his heart. It is unclear why that execution was not included in Sarat's data, but the Death Penalty Information Center notes that the Salt Lake City Tribune takes a different view from Sarat in interpreting Mares' death as a botched execution.
Floyd's counsel also discussed the possibility of using other drugs in the lethal injection — ones that have a proven track record in other states, unlike some of the drugs proposed for Floyd's execution — but former Department of Corrections Pharmacy Director Linda Fox said the department has struggled in the past to acquire those other drugs.
Fox said she tried to purchase pentobarbital, a barbiturate with sedative effects used in executions in several states, in 2012 at the request of then-Corrections Director Greg Cox. But Fox was blocked from purchasing the drug by the manufacturer, a common occurrence that happens when manufacturers prevent prisons from buying certain drugs that they believe may be used for a lethal injection. More recently, the department was blocked from purchasing fentanyl, a drug listed in Floyd's execution protocol.
But Gilmer pushed back on the arguments that a lethal injection with different drugs should be used in the execution, saying experts called by Floyd's attorneys had not proven why alternative drugs would be a better option.
An abbreviated timeline
Outside of the evidentiary hearings, whether the state can proceed with Floyd's execution may also depend on several other pending and related cases.
Floyd's legal team is challenging the state's proposed method for his execution in state court in Las Vegas, and last week, a judge postponed a hearing in that case until January. Floyd also has appeals pending before the Nevada Supreme Court.
Floyd also has an outstanding request for clemency, and his petition stated that Floyd suffered from brain damage caused by previously undiagnosed fetal alcohol spectrum disorder and post-traumatic stress disorder from his time in the military and abuse during childhood. State officials on the Board of Pardons (which consists of the governor, justices of the Supreme Court and the attorney general) have not taken up Floyd's request but will hold their next quarterly meeting on Dec. 9.
At a hearing in the district court earlier this month, Gilmer said the Department of Corrections' supply of ketamine will expire at the end of February, meaning Feb. 28 is the last day the department will be able to carry out an execution unless it acquires more drugs. Many pharmaceutical companies have opposed the use of their drugs in executions and will not sell to the corrections department.
The evidentiary hearings in district court will resume in mid-December, when the state's top prison and medical administrators, including Department of Corrections Director Charles Daniels, will testify about the state's proposed execution protocols.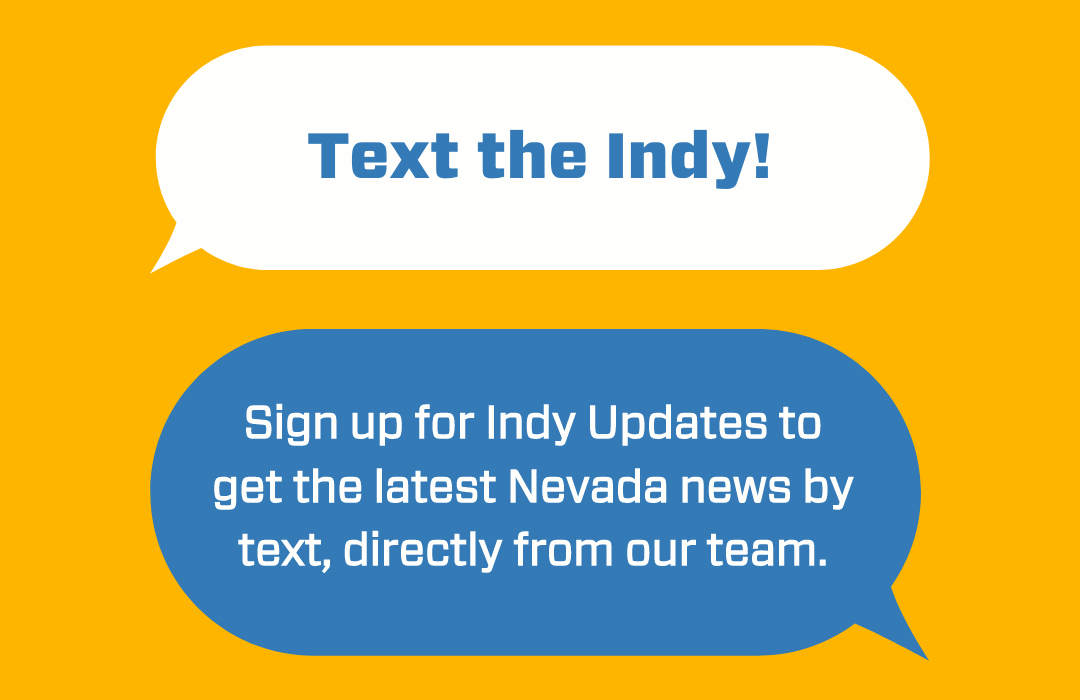 Featured Videos